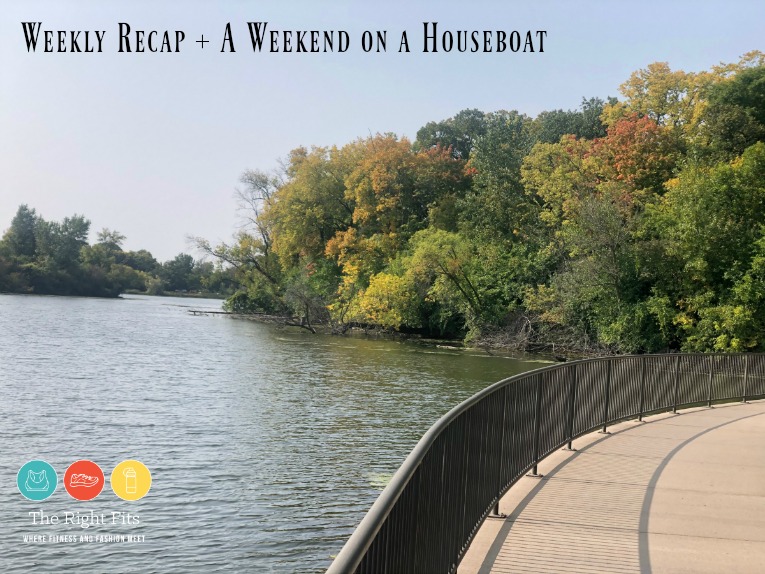 I'm writing this post from a houseboat on the Mississippi River! My sister Cresta and her family rented it Thursday to Sunday and invited us to come along, as the boat sleeps up to 10 people. Last weekend, we were at the headwaters of the Mississippi camping at Itasca; this weekend, we slept on the river for three nights!
I was hesitant at first, as my nieces are all back in school (a hybrid- some virtual, some in-person) and I was worried about Covid. But we all agreed to get tested first and all were negative! Great news.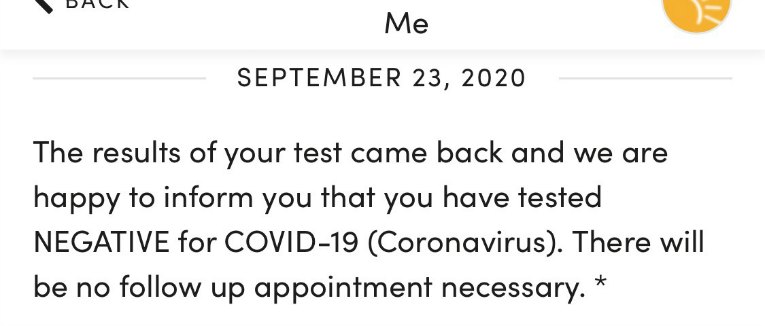 So here's a recap of how this week went:
Monday: I ran over lunch, 7 miles, 9:15 min/mile, then a 1:1 Discover Strength session after work. I felt pretty good on this run, in terms of the Achilles tendinitis.
Tuesday: I met up with my two running friends for a morning run, 7 miles, 9:50 min/mile. On the jog to meet them, I'm usually doing 10:30 min/miles, but then with them, we are closer to 9 min/miles. My running efficiency is still not what it was, but I'll keep working to get it there.
I was all about the moody floral from Oiselle for this run. Matchy-matchy.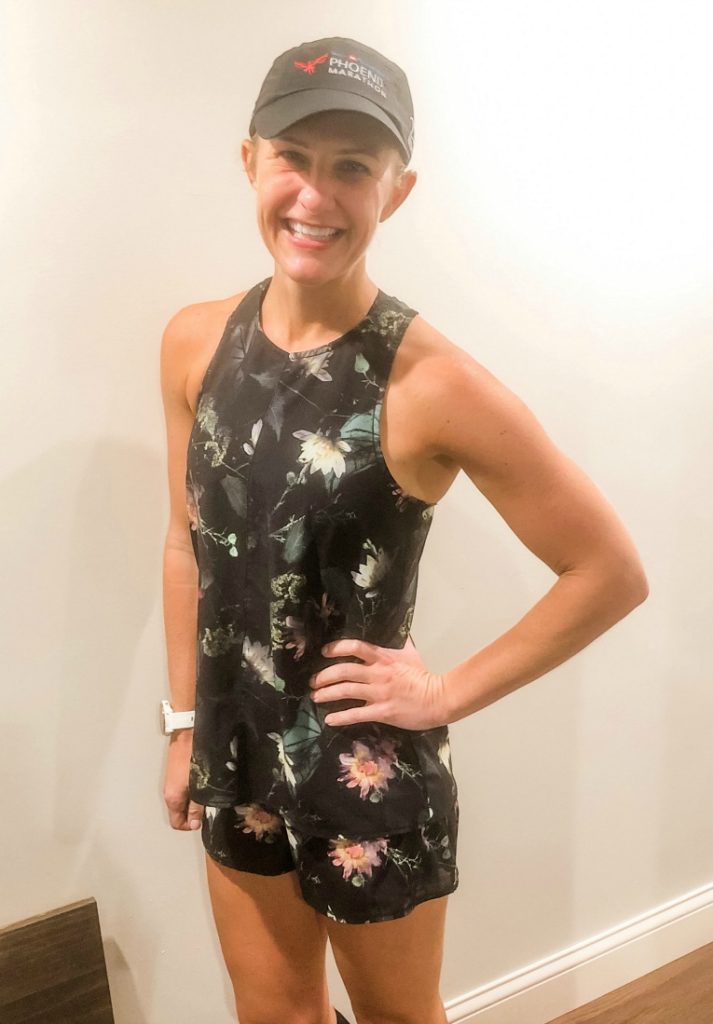 Wednesday: I ran 4 miles with Ruth the vizsla pup over lunch, 9 min/mile. It was back to summer weather this day, 80 degrees! I took a virtual 1:1 with Discover Strength after work.
Thursday: I met up with my running friends again for 7 miles, 9:30 min/mile. When I left my house, I could see lightning nearby. When I got to where I was meeting them, it was raining on us, and we were a little worried about getting caught in a nasty storm. But we decided to head out and stay close to the meeting spot in case we had to cut things short. Fortunately, it was just rain and other than getting soaked, we stayed safe.
That morning, Zenaida and I planned a "twinning run." We both are members of the Oiselle volee and have lots of matching running apparel. Stay tuned, I'm sure we'll be twinning again!
Dustin and I worked until about 3 pm, and then hit the road to Alma, Wisconsin (about 2 hours south of Minneapolis) where we met up with my sister and family to catch the houseboat. We rented the boat through "Fun in the Sun." Our first night was actually just at their dock, so we could leave bright and early Friday morning.
Friday: After a tutorial on driving the boat, we were off! We motored down the river for most of the morning, until stopping for lunch at a sandbar. We liked the location so much that we decided to anchor in there for the evening.
My sister Cresta has the Peloton app; we both brought some hand weights on the boat and we did a few core and upper body workouts. This was my first time doing anything Peloton. Everyone is so obsessed, ha!
After our morning workout, we paddle-boarded, swam, went off the slide on the boat, fished, walked along the sandbars, and more. It was a lovely summer day!
I had several of these RBG figurines a few years back and gave them as gifts; I still had one left that I decided to keep for myself and put up as a little decoration in the kitchen to honor the late RBG.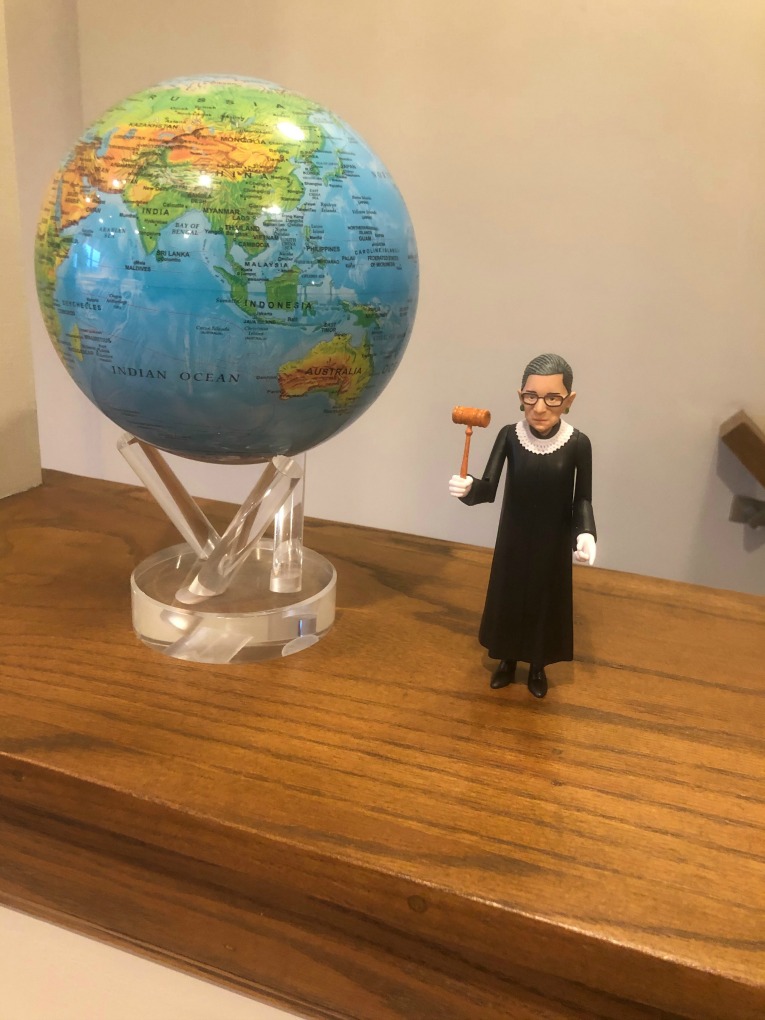 My sister brought the whole squad of the figurines on the houseboat!
Saturday: Cresta and I got up early to jog along the sandbar, which was only about 1/2 mile. We decided to run up and down the steep part to work up a sweat!
Then we returned to the boat for a few more Peloton strength sessions on the rooftop. Good times.
Sunday: Cresta joined me for a virtual 1:1 Discover Strength session on the rooftop of the houseboat; she just did my workout. Had she signed up for her own introductory workout, they would have given her a customized workout, but she plans to save that free class for a later date!
Then we packed everything up and took the boat back to the dock in Alma, Wisconsin.
The end of the houseboat weekend. It was a lovely long weekend with family!
Twinning in navy tights with my nieces!
Summary: We are on the drive home now and after 3 days of no running, I am hoping to fit in a short run this evening, but TBD on how I feel when we get home. About 25 miles of running, 3 Discover Strength sessions, and a handful of Peloton strength sessions.
I'm linking up with Running on the Fly and Confessions of a Mother Runner Check it out below: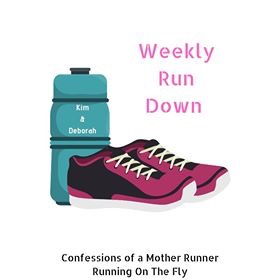 (Visited 254 time, 1 visit today)