Hello! I'm checking today with my weekly recap, which includes a lot less running than in the past…which is a bummer! But I'm working through Achilles tendinitis. It's getting better, but lower mileage and slower paces for now.
Here's how this past week went:
Monday: No running, as I ran four days in a row before this; have to be careful with this Achilles injury!
I did do a virtual 1:1 strength training session with Discover Strength after work. I started a new workout "card" and it was tough! My abs were sore for a few days, which is a great feeling.
Tuesday: 7.3 miles before work with my 'quarantine' running friends, 9:30 min/mile. The Achilles was at about a 2/10, with 10 being the worst pain I've had with it.

Later that morning, I actually went to an appointment with an actual podiatrist at Twin Cities Orthopedics, Dr. Langer.
He did x-rays, had me walk barefoot on this sensor/computer thing to analyze my gait, and then did his own evaluation of the Achilles. He essentially confirmed that I'm doing all the right things and recommend I continue with 1-2 more shockwave treatments and PT.
Another recommendation of his was to vary my shoes; he suggested something like a Hoka while I'm injured. I actually had started wearing Hokas when we first were sheltering-in-place, and I thought they were part of the reason for the injury! But he really didn't seem to think so, so I decided to start wearing my Hokas again!
Wednesday: I snuck out between meetings for 5 miles, 9:20 min/mile pace. It was great to get some sunshine. Have to savor what's left of summer!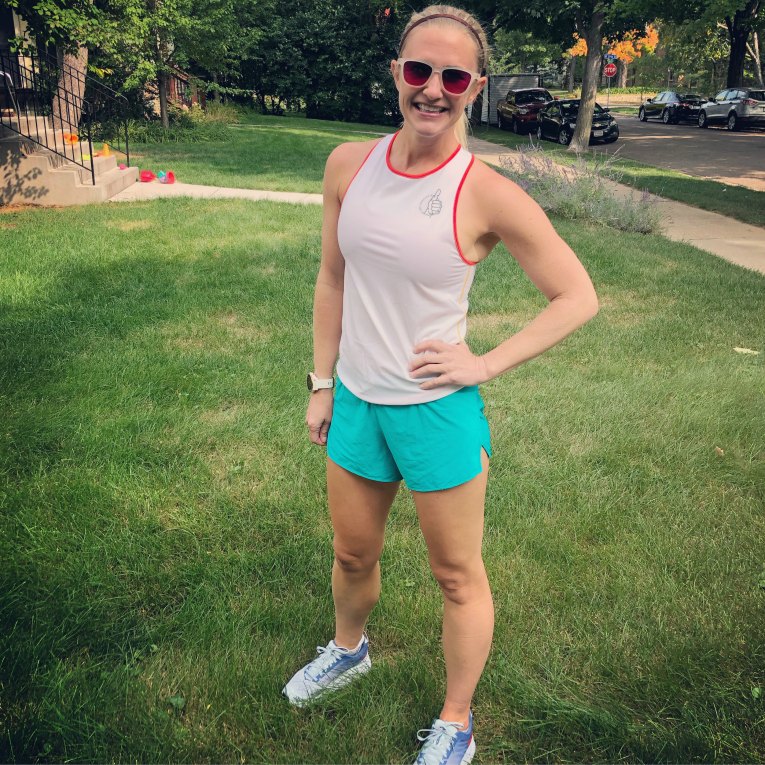 I did another virtual 1:1 strength training with a Discover Strength trainer after work.
Thursday: 7.6 miles before work with a few friends, 9:30 min/mile
Friday: I had an early morning EWST (shockwave) treatment. Oh man, it HURT this time; he told me he cranked up the intensity.
But then it felt amazing afterwards!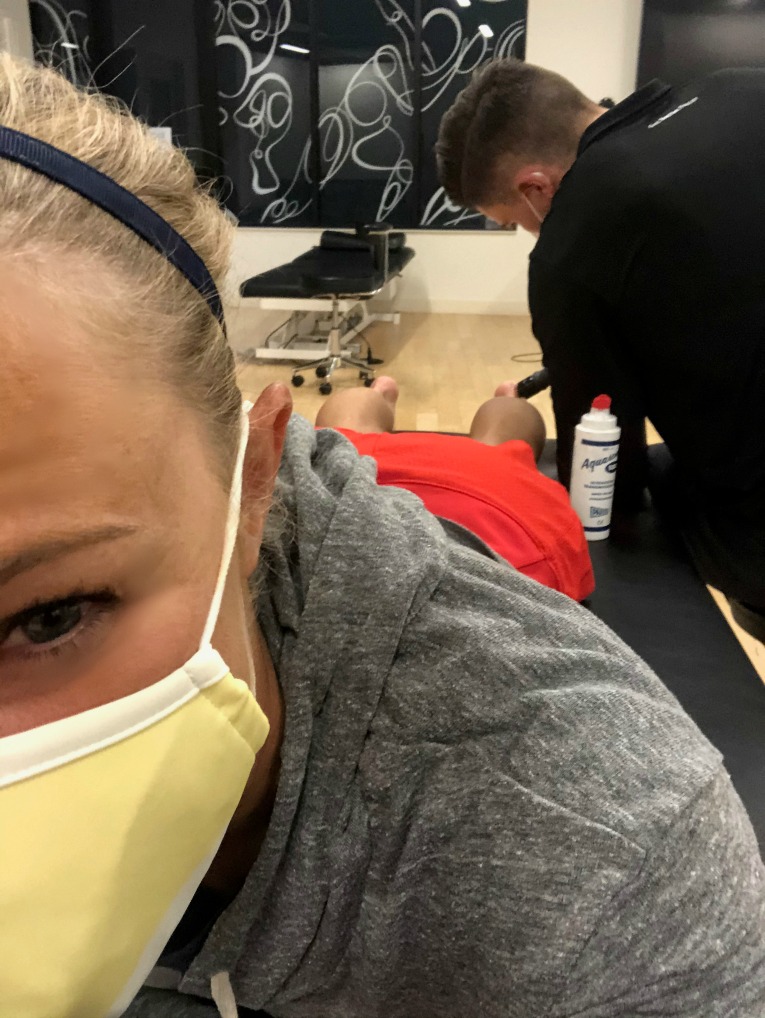 The treatment was with a new practitioner (for me), and he recommended that I do a short run after the treatment. I squeezed in a quick 4 miler with Ruth at lunch, 9:05 min/mile.
Then, we took the afternoon off of work to head up to Itasca for one last camping weekend while the weather was still nice! Camping is also a relatively 'safe' activity with friends too, so our two friends met us there.
Saturday: We had the most glorious fall day: sunny, 60 degrees, just perfect.
We did a ton of hiking- our friend's FitBit said we covered 11 miles!
Itasca State Park is the location of the headwaters of the Mississippi, which is a popular attraction for visitors.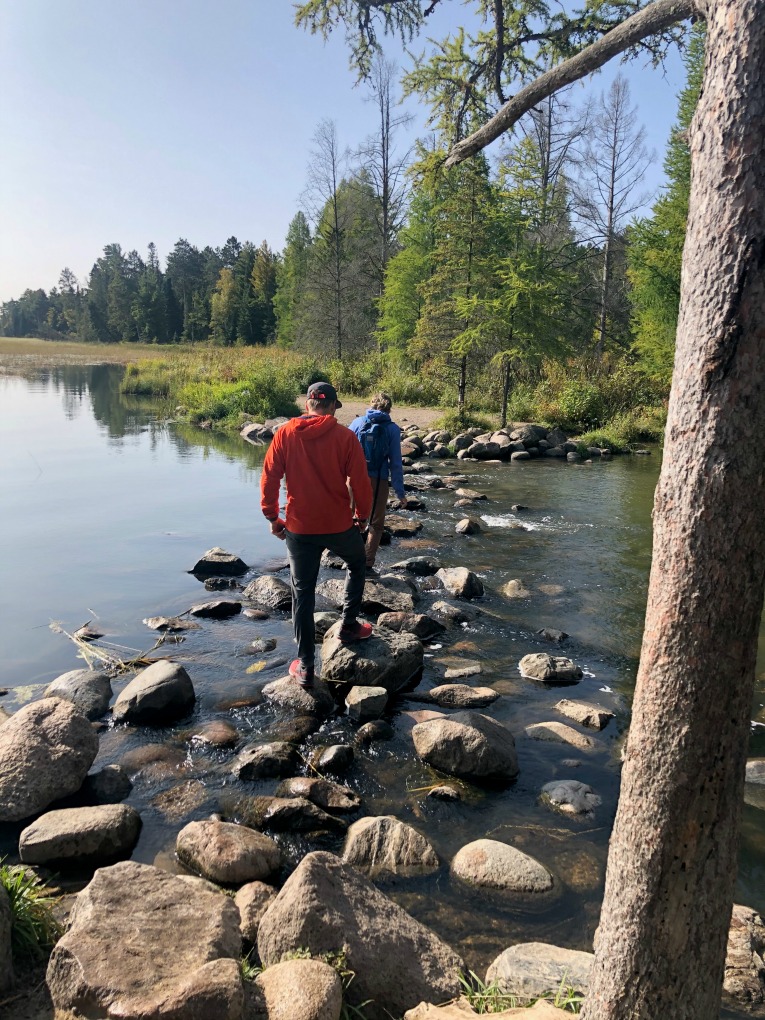 After a full day of hiking, my friend Sarah and I ran 4.3 miles together along a paved beautiful trail in the park. It was so nice to run with her- I hadn't run with her since before the pandemic!
Sunday: We packed up camp to head home, but stopped for one last hike. Another beautiful fall day in northern Minnesota!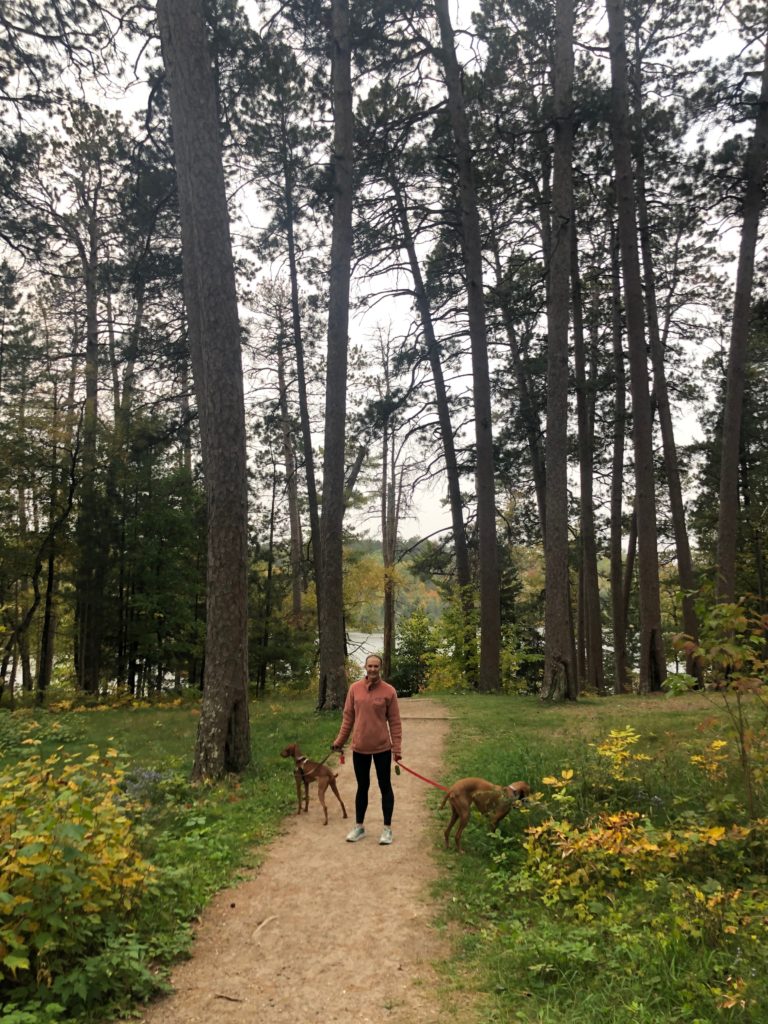 Summary: Just 29 miles of running, 2 strength training sessions, lots of hiking!
Overall a low-key week fitness wise, but a memorable weekend with friends in the great outdoors.
We've camped more during the pandemic than ever before! Our trips to Bhutan and Patagonia in 2020 were cancelled, which was still a bummer, but weekend getaways have helped keep things interesting. And the dogs definitely love it!
In race news, I saw this list of races posted by Run4PR's this week, which is a helpful look at some ideas for races that are currently still on the schedule. I'm definitely looking forward to seeing this list grow as organizers figure out a safe way to move forward.
I'm linking up with Running on the Fly and Confessions of a Mother Runner Check it out below: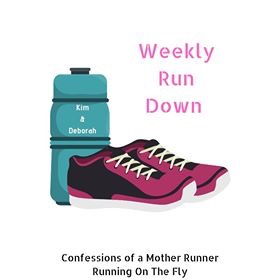 (Visited 225 time, 1 visit today)