Another week, another weekly recap! I'm still working through my Achilles tendonitis. Here's how this past week worked out!
Monday: Labor Day holiday; I ran 5 miles with Ruth, 9:30 min/mile
Tuesday: Solo 5 miles, 9:45 min/mile
Wednesday: My first shockwave treatment on my Achilles at 7 am! You're not supposed to run for 24-48 hours afterwards, so no running today. I did do a virtual 1:1 strength training with Discover Strength after work.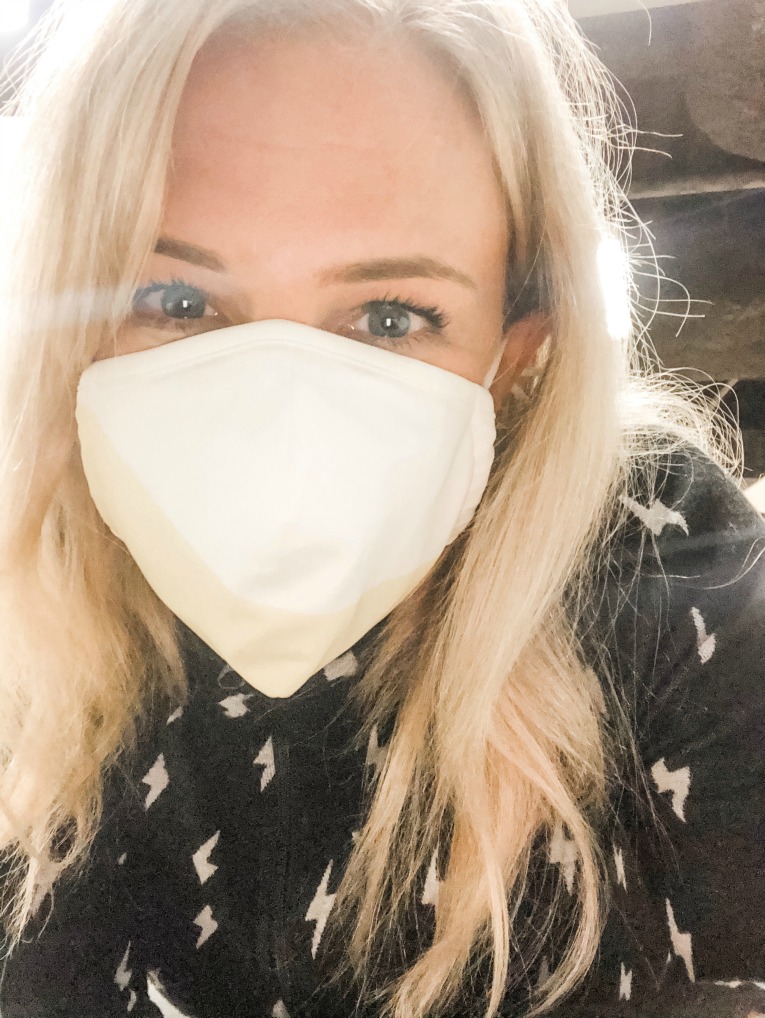 Thursday: 5 miles with Dustin after work, 9 min/mile. I went into this run essentially pain free after the first shockwave treatment.
I was feeling so good and thinking that the shockwave treatment was a miracle treatment!
But I did feel pain as I ran, especially when running uphill. I'd rate the pain as a 2/10, with 10 being the worst pain I've had with this injury. Much better, but still there. But progress.
Friday: I had my second shockwave treatment at 7 am (out in the suburbs), so I was up early for a quick 4 miler with Ruth, 9 min/mile average. I think this was her first time running in the dark (I did have my headlamp on). She was a bit hesitant at first, but then she was pulling and really into it!
VIrtual strength training session with Discover Strength after work.
Saturday: Cooler morning (55 degrees) but humid. I covered 10 miles at a 9:30 min/mile.
The Achilles wasn't perfect, but felt okay. We did a ton of walking afterwards (apple picking, the dog park, a walk to dinner) which I think helped keep it loose. It was fun-filled Saturday, actually!
We picked apples at Deardorff Ochards in Waconia.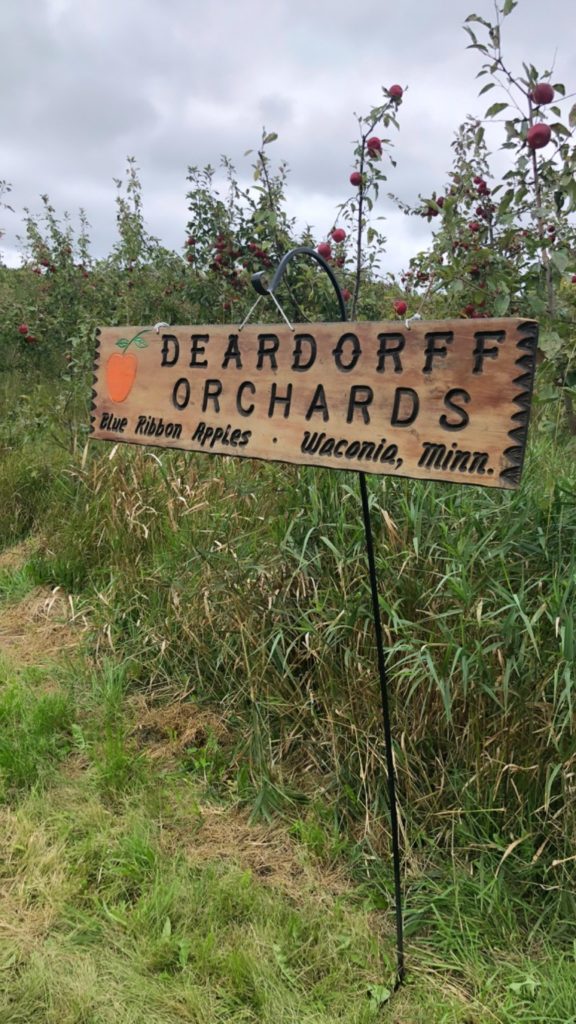 Reservations required, masks required when checking in, but can be taken off when picking apples, keep social distance.
Deardorff is dog-friendly too, so we brought Ruth and Matilda along.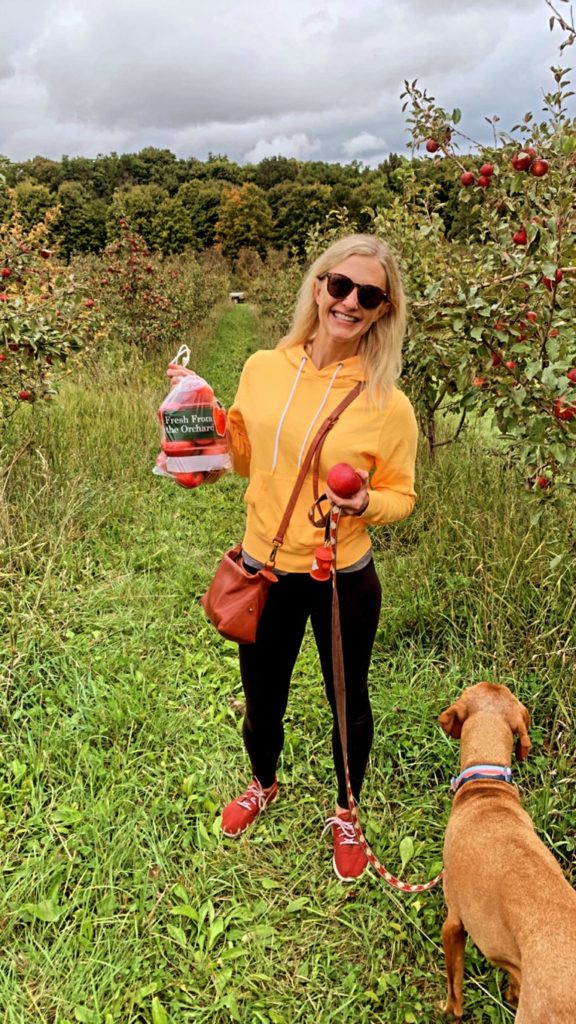 Afterwards, we stopped at the Carver Park off-leash area in Victoria. It was so nice! Great trails, lots of acreage, but all fenced in (which is good, as Ruth's recall is not very good.)
We made a brief stop at Enki Brewery in Victoria for a pint, since we never find ourselves that far west. We were the only people sitting outside on the patio!
That evening, we walked to Martina for dinner on their patio. They have a great space with lots of outdoor heaters. Delicious dinner, felt almost normal!
Sunday: My friend Vicki joined me (and Ruth the puppy) for a 5 mile run, 9:30 min/mile average. Great to catch up with her!
Later that afternoon, my quarantine running bubble of 4 went out to Waconia again (two times in one weekend!) to Sovereign Estates winery for a glass or two of wine and time in the fresh air. A great Sunday.
Summary: About 35 miles of running, 3 strength training sessions.
My experience with Shockwave Treatment (EWST):
I tried shockwave therapy (EWST) twice this week. The first time, I went into it thinking it was going to be SO incredibly painful, but it wasn't as bad as I expected. And the results were positive! I felt great afterwards.
The second Shockwave treatment hurt a lot more. She definitely cranked up the intensity quite a bit.
When she first started at the second appointment, I actually screamed it hurt so bad; she turned it down a little bit. It's not electric shock- it's more like a tiny anvil that pulsates really hard right on the injury. Each session is like 4,000 pulses and she did two sessions both times. Since this was the second time, I was a bit more vocal about specifically where it hurt, so she was more precise in where she treated it with the shockwave device.
Holy moly. I think I have a reasonable tolerance for pain; I did break my tibia/fibula and think it was a sprain! But this definitely hurt! But I am really optimistic that it will work, as I felt s much better afterwards. The treatment is still considered experimental so I had to pay out of pocket ($50/session) but there are a lot of studies showing its effectiveness on Achilles tendonitis. Generally people do 3-4 treatments in a row and then see how they feel, which is my plan as well.
I'm linking up with Running on the Fly and Confessions of a Mother Runner Check it out below: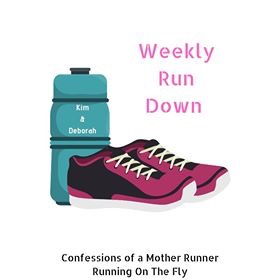 (Visited 238 time, 1 visit today)