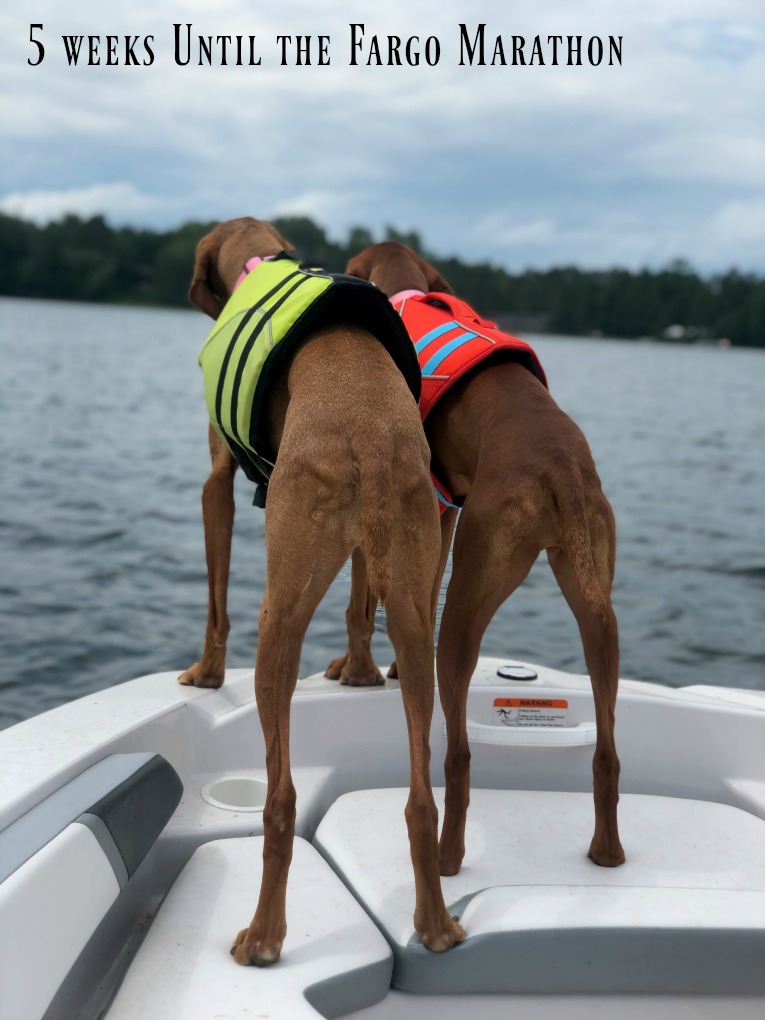 Another big week of running complete for my "highest-mileage-month" challenge!
Though there was a lot of running, I did not run anywhere near the 80 miles I hit last week; that was just a one time thing for me. But it was still a full week.
Here's how things went in training for the Fargo Marathon (in just 5 weeks!)
Monday: 4 miles with Ruth before work, 8:50 min/mile, Discover Strength 1:1 virtual strength training after work, followed by another 4 miles solo, 9:20 min/mile. 8 miles on the day.

Splitting up runs leads to a lot of laundry, but I don't really mind it otherwise- it feels manageable to squeeze in short ones here and there.
Tuesday: 10.2 miles before work, 9:15 min/mile average. Nothing too remarkable about this run.
Wednesday: 8 miles with a few running friends and then 2 with Ruth the vizsla pup before work, 10 miles total on the day. 1:1 virtual strength training session after work.
A benefit of working from home? All the beverages post-run: water, Nuun, coffee, a KOR shot, and a Daily Harvest smoothie!
Thursday: Another 10 miler before work. I was on a roll with the morning 10 milers, I guess.
I was technically supposed to split this one up into two runs, but we hit the road to the cabin after work, so I couldn't split it up.
Yes, we got to go to the cabin- woohoo! Summer isn't totally cancelled.
The cabin has much better wifi now too, so we could just work from there; working from home can be working from the cabin, right?
Friday: 4 cabin miles with Ruth before working at the cabin.
She runs much faster with Dustin (7-7:30 min/miles!) so she must have forgotten she was with the slow lady, and was pulling me along to go faster; I think we had a few 8:15's in there. We just beat the rain too!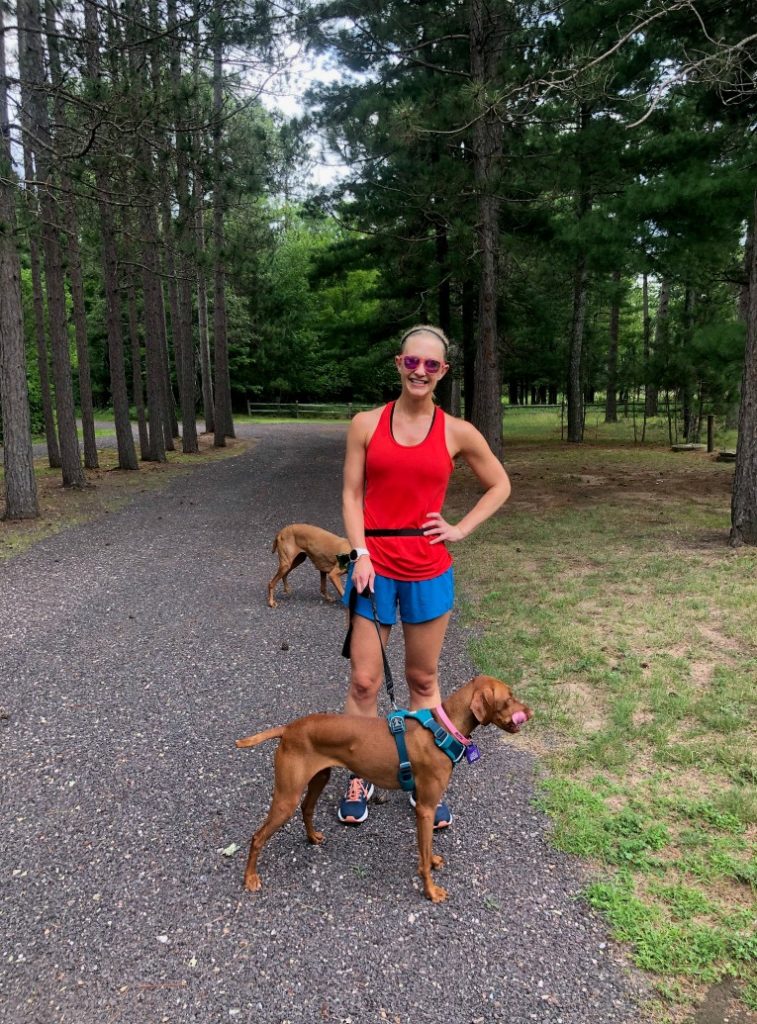 I did a virtual strength training session with Discover Strength over lunch while at the cabin; lots of body weight work, no equipment, but a decent workout! Unfortunately the internet wasn't strong enough for the Google Meets so we were having some trouble staying connected. I think having both Dustin and my work computer connected plus my personal laptop was too much, because otherwise we were able to work just fine.
After working, I went out for another 3 cabin miles. Buggy and muggy! I saw 7 deer in just 3 miles. It was that time of day when they all came out (dusk.) 7 miles on the day.
Saturday: It was my own fault for sleeping in but I didn't make it out to run until after 9 am; it wasn't too bad at first, but as the sun got hotter and higher, I really started to melt and slow down, even walking some of the hills. I only made it 12 miles before calling it a day. Good enough! Cabin miles count double, right?
Apparently I had slowed down enough that Dustin came out in the car looking for me to make sure I was okay! He did bring me some ice cold water too, which was amazing.
Sunday: I guess after being worried about me getting eaten by a bear or kidnapped the day before, Dustin decided to run with me this time at the cabin, which of course meant a faster pace for me. 6.2 miles at an 8:45 min/mile average, which is tough on the hilly country roads! I picked up Ruth and went out for 2 more to get to 8.2 total on the day.
Then some time on the water enjoying the sun…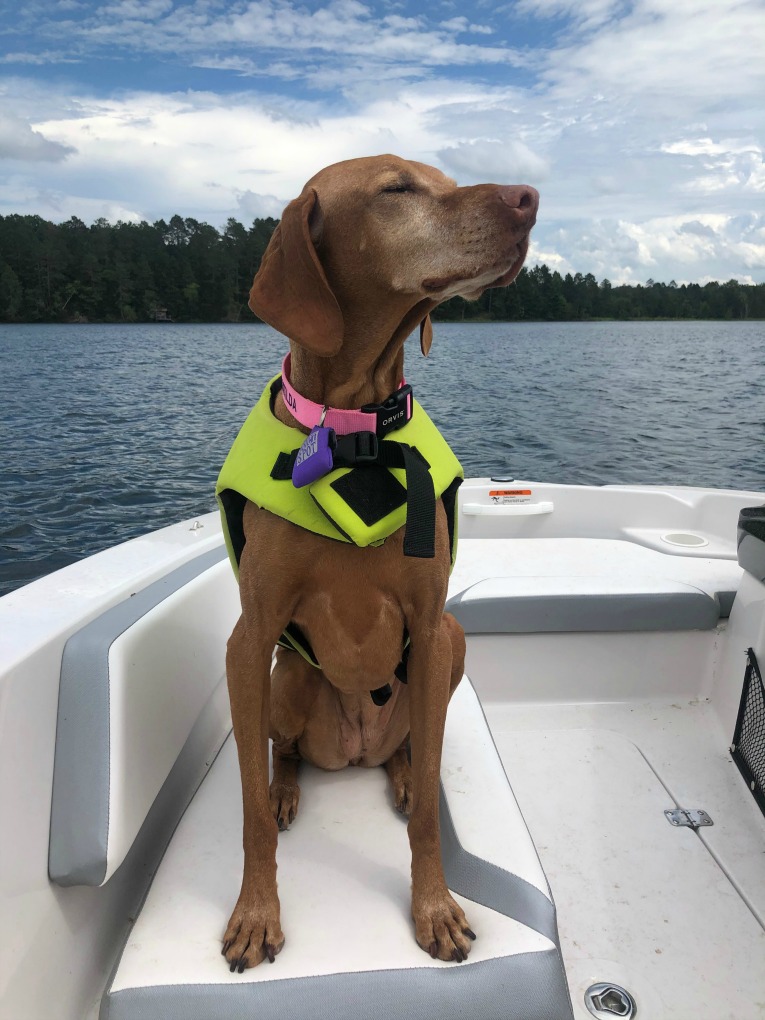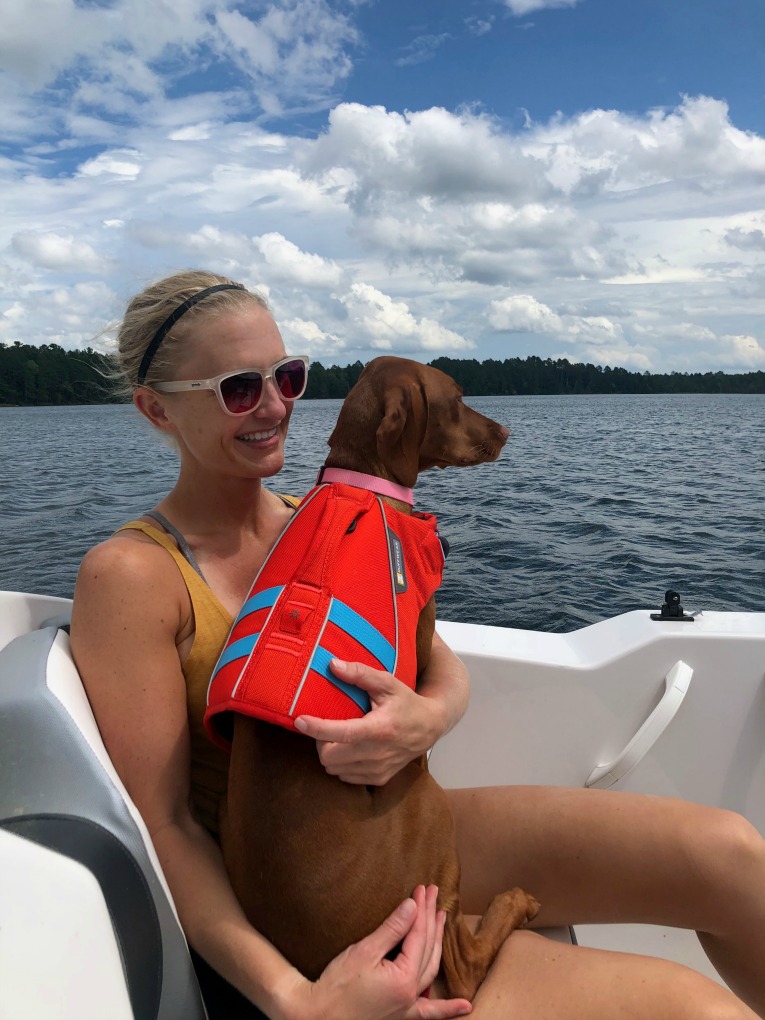 Summary: 66 miles of running, 3 virtual strength training sessions. Some canoeing and some stand up paddle boarding too!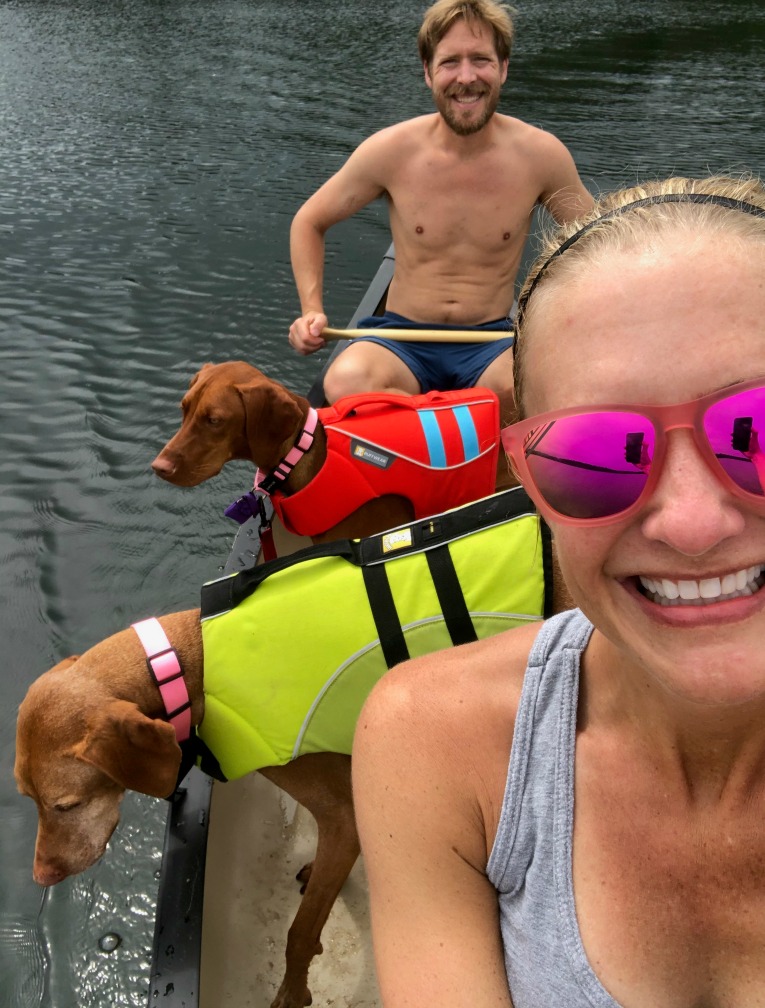 We have a trip planned to the Boundary Waters (in northern Minnesota) in August, so we wanted to practice canoeing with both pups. They did great, but it will probably be a little challenging with all our packs in there too, but I'm looking forward to the adventure!
The big news in the running community this week was that Garmin was/is down!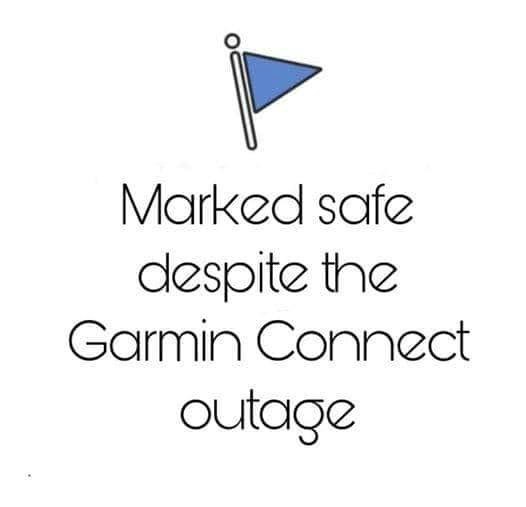 I found the workaround for Strava, but my coach uses VDOT02 and I couldn't figure out to load runs there; guess I just have to enter manually for now! For the athletes I coach, I use Final Surge, and they entered theirs manually as well. Hopefully Garmin gets things sorted out soon!
I'm sure some people wonder why I run so much, but I think this quote is very applicable to me; running makes my life so much more full. It adds life to my days! Don't you agree?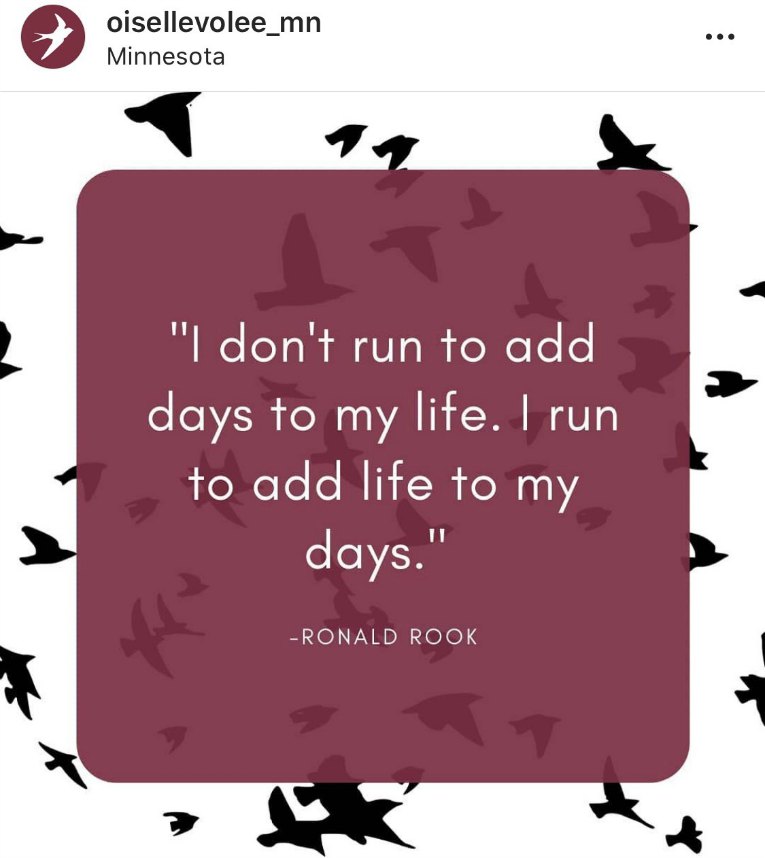 And that's a wrap! I'm linking up with Running on the Fly and Confessions of a Mother Runner . Check it out below: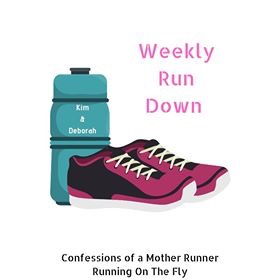 (Visited 255 time, 1 visit today)