Well, the Fargo Marathon is still on, as far as we know. This week brought several marathon cancellations (Philadelphia, the Tunnel Light Marathon, Chicago, and others I'm sure!) but Fargo says they are still on.
Even if the forecast looks great on race day, I still don't know for sure that I'll do Fargo; I'm waiting to hear what kind of safety precautions they have in place and how they are going to distance the runners.
TBD…but I'm still training for it!
However, my coach decided to take any 20-milers off my plan. The weather is just too hot/humid. She believes that there wouldn't be a whole lot to gain from pushing through 20 milers in this weather. Instead, she has me splitting up my mileage quite a bit with double runs and well…A LOT of runs. It will be an experiment in marathon training with high mileage but no 18-22 milers.
And when I say a lot of miles, I mean 80! Yep, I hit 80 miles this week. All easy, no workouts, but 80!
Here are the details of the week!
Monday: 9 miles before work, 7 solo and 2 with Ruth (the vizsla pup). Virtual strength training after work with Discover Strength.
Tuesday: 10 miles before work, 3 bonus miles after work with Ruth. I ran into a coworker, so we stopped and chatted for a bit (from a distance). It was nice to talk to a coworker in person!
Wednesday: 7.5 miles before work- back and showered in time for a 7 am video meeting! Virtual strength training with Discover Strength after work.
Thursday: 10 miles before work, 9:15 min/mile pace, 2.5 miles with Ruth after work, 9:30 min/mile pace. It was quite warm after work and I could tell Ruth was feeling the heat a bit, so I cut the run short and just picked up Matilda to walk them both instead.
Friday: 4 miles with Ruth before work, 8:50 min/mile, Discover Strength virtual 1:1 over lunch, 3 very slow hot miles in the evening (10 min/mile). That second run was a struggle! 7 miles on the day.
There was a bit storm Friday night; lots of downed branches when I got up the next day!
Saturday: There was an excessive heat warning for Minneapolis on Saturday, so Christie and I decided to move our longer run to Sunday. We still met at 6'ish for 10 miles, 9:20 min/mile. Done and showered by 7:45 am on a Saturday! I felt like I had so much time left in the day! Eventually I made it out for another 3 miles, 10 min/mile to get to 13 miles on the day, followed by stuffing my face with Young Joni pizza for dinner.
All these miles = all the food!
Sunday: 15.5 mile long run. It was a MUCH nicer morning in Minneapolis! It was about 68 when we started and no where near the humidity that it had been the rest of the week. These are the summer long runs I love!
Following the long run was a birthday brunch for Christie! This was only my second patio meal 'out' since the pandemic started. There were four of us at a table at COV in Wayzata. COV overlooks Lake Minnetonka; it was a lovely location for a brunch and happy to be able to celebrate my dear friend!
So..at that point, I was at 78 miles for the week. I had never hit 80 miles in a week, so I figured why not jog two more miles? So I did. Around 3:30, Dustin and I headed out with Ruth; he did 1 mile with me/Ruth, and then we turned around to get the 2 miles and he went out for more.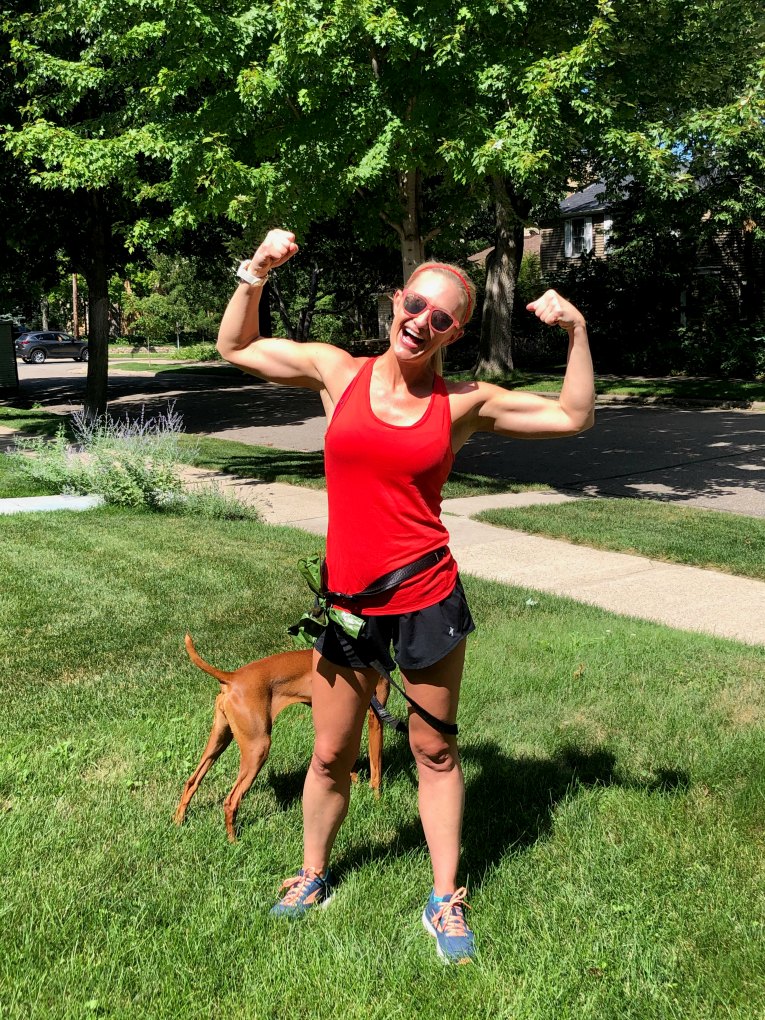 Summary: 80 miles and 3 strength sessions.
Holy cow! That is most definitely be a record for me, and it is a bit insane when there wasn't even a 20 miler in there. Instead, just a lot of double runs…But I'm taking the runs easy and recovering like a pro. It's been a fun challenge, but definitely not sustainable for more than a week for me.
In other news, our new mattress arrived this week! It was a strength workout just to carry it up the stair case. The bed frame doesn't arrive for another week, but we are all very excited for a king bed!
And that's a wrap! I'm linking up with Running on the Fly and Confessions of a Mother Runner . Check it out below: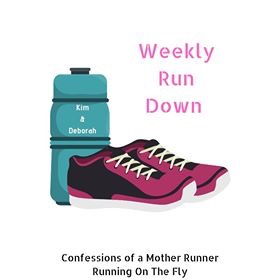 (Visited 274 time, 1 visit today)