Happy Thanksgiving! I'm here with my weekly recap of marathon training.
After an awesome time at the Indianapolis Marathon (catch up HERE), I enjoyed a short recovery week. But now I'm back at it to prepare for the Atlanta marathon on March 1!
Here's how training went down:
Monday: First workout since Indy! Nothing too intense.

3 miles easy, 10×45 seconds at 5k effort (around 7 min/mile) with 1:15 recovery jog, 2 mile cool-down, 7 miles total. Did this run as a run commute. Discover Strength strength session after work.
The weather was still pretty mild in the beginning of the week. I even wore shorts on this run, at the end of November at that!
Winter was on its way though…
Tuesday: Easy 5 mile run with Christie before work.
That evening, my sister Erin, her husband, and two kids arrived for the holiday. Most of my family was staying out in Eden Prairie with my sister Cresta, but Erin and her family stayed with us. They actually also have a vizsla, but decided not to bring him on the long drive from the Chicago area. Darn! I would have loved to have 3 vizslas in the house. Ruth and Matilda would have loved it too!
That evening we had dinner at Victor's 1959 Cafe, an old-school Cuban restaurant in south Minneapolis. My niece and nephew loved it because you could marker all over the walls! (I wrote down a little ad for my coaching business. Gotta spread the word everywhere I can, ha!)
We were in the middle of a winter storm, but my niece and nephew still wanted ice cream! So we stopped by Milkjam Creamery on the way home after dinner.
Wednesday: Unfortunately the snow kept coming and the trails were pretty slippery, so I did my 4 miles on the treadmill in the morning before working from home for most of the day.
Wednesday night, the rest of my family arrived; I have four sisters and 9 nieces/nephews, plus my parents, who all came over for some Red Wagon pizza.
Thursday: More snow overnight meant slippery trails outside, but most of us were still determined to do the Drumstick Dash we had registered for.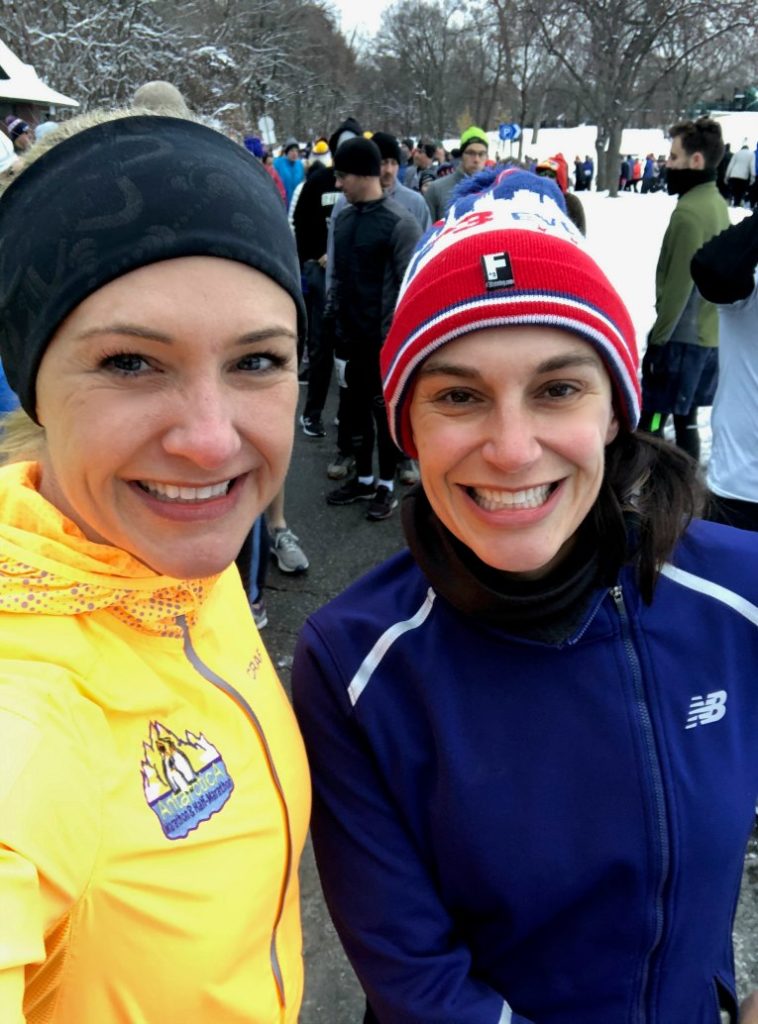 My dad, sister Laurie, and her husband did the "Pi" run, or 3.14 mile race. Erin, Emily, her husband Todd, Dustin, and I all did the 10k (two laps of Lake Harriet.)

I was really worried about the footing; on the walk/jog to the start line, it was pretty treacherous. Obviously I'm still scarred from my broken leg in 2018! I thought about taking it really easy, but I ran into my friend Christie at the start and ended up running it with her. Our first mile was quite slow (9:45) because I was still so nervous about slipping. But then we got a bit more comfortable and picked up the pace with each mile down to a pace around 8 min/miles, (which isn't too different than the pace we ran 26.2 miles at a few weeks ago, ha!) I didn't care about pace though; it was just about getting outside to be active before the feast and most importantly to me, running without slipping and breaking a leg!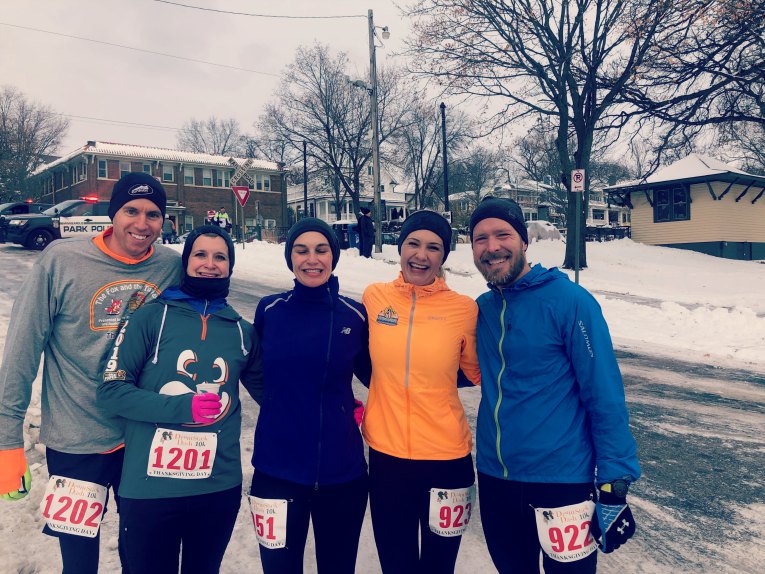 After the run, all the family came back to my house for made-from-scratch cinnamon rolls.
The actual Thanksgiving meal was at my sister Cresta's house. It was delicious!
Ruth had a fantastic time playing with Lola at Thanksgiving.
She passed out early!
Friday: Erin and I ran 8 miles together in the morning; the trails were still not great. There was a thin layer of snow so we couldn't tell where the slippery spots were, so we took it very easy (10:30-11 min/miles). It was still so nice to spend the miles catching up with one of my favorite running companions!
Friday evening, 3 of the 5 sisters were able to meet up for dinner at Butcher & the Boar followed by a stop at Lakes & Legends brewery. Tons of fun.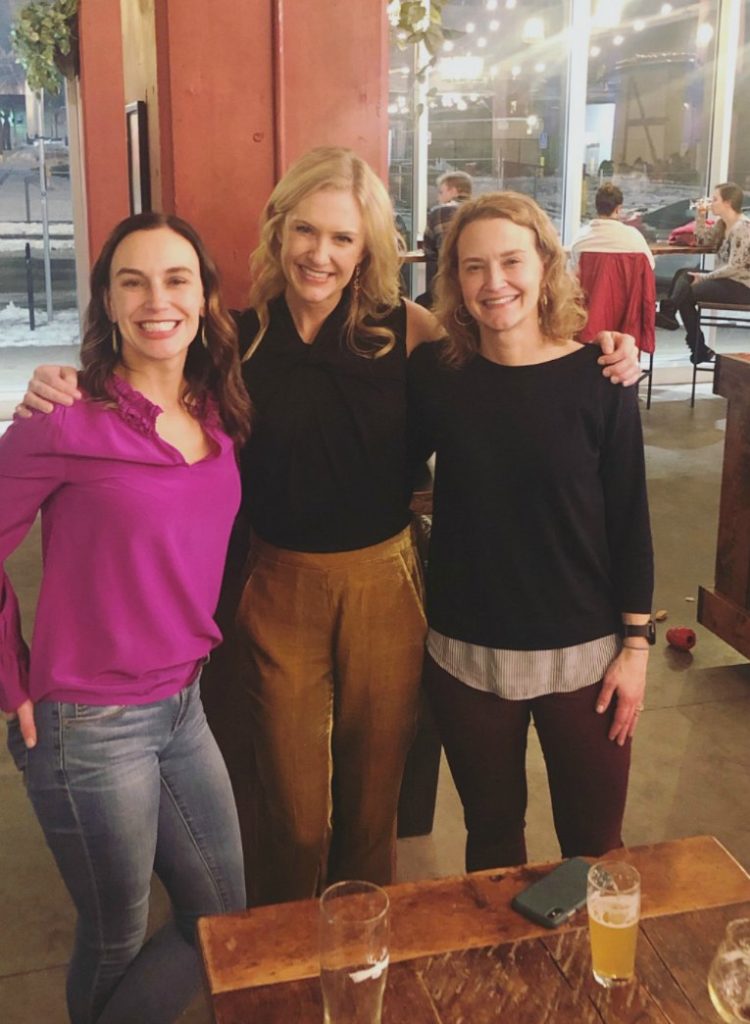 Saturday: Minneapolis received more icy rain and snow and the trails were very slippery, so I opted for the treadmill. 10 easy miles while watching season 3 of the Crown. I love that show; I may have to re-watch the first two seasons now that I'm done with it. I have a nice set up with my treadmill in the basement with a TV right in front on the wall with Hulu, Netflix, HBO GO, etc. It makes the treadmill a lot more tolerable. It's still running, just running SAFELY!
Sunday: Another treadmill run, 5 easy miles.
Summary: 46 miles of running, 1 strength training session at Discover Strength.
So far, training for Atlanta is already including a lot of treadmill time! Hopefully the snow melts and the trails clear. As tolerable as my set up is, I don't want to do ALL my miles on the treadmill during this training season!
I'm linking up as usual with Running on the Fly and Confessions of a Mother Runner as part of their Weekly Rundown. Check it out!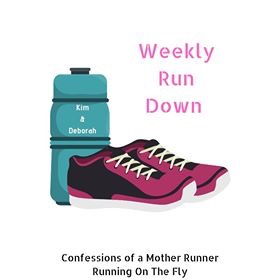 (Visited 304 time, 1 visit today)