Just one week to go until the Indianapolis Marathon!
I've been counting down the weeks to the Indianapolis for quite a while now. Though this will be my fourth marathon of 2019, (Houston, Antarctica, Brookings), it's the first one where I feel like I might be close to where I was pre-broken leg. My goal is to break 3:35, though I think I would be happy with anything in the 3:3X zone. I've put in a ton of work and a ton of miles- fingers crossed it all pays off next weekend!
The weather should be on my side- a little chilly, but chilly is great!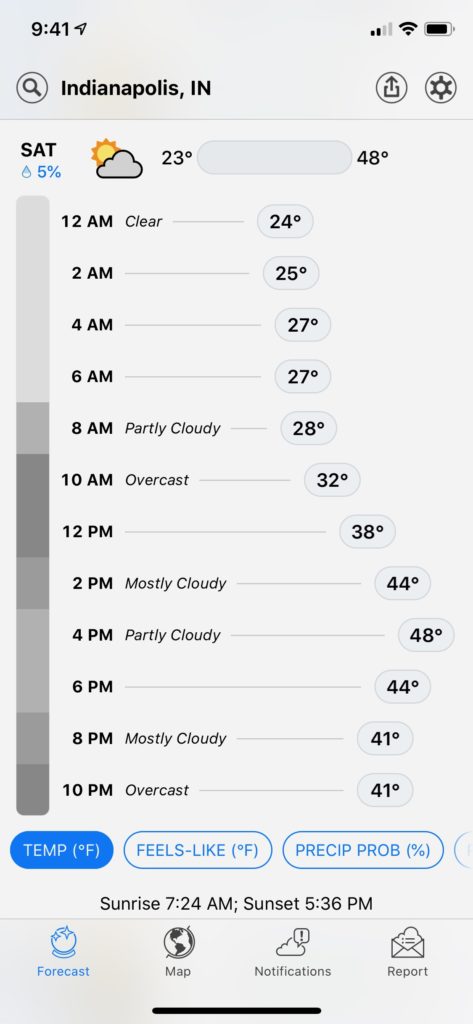 Here's how training for Indy went this past week:
Monday: 7 miles easy before work. Discover Strength after work. I skipped legs entirely at Discover Strength and only did upper body and core at my session.
Tuesday: Last big workout before Indy! My friend Christie and I had the same workout, so I went over to her house bright and early; I think we were running by 5:05 a.m.!

3 miles easy, then 63min fartlek: 4x (8min@ marathon effort, 4min@ HM effort, 5min easy), 2 mile cool down.
12.8 miles total at 8:40 min/mile average.
It was a long one to do before work but we nailed the paces and it was a successful workout overall.
I tried my Nike 4% for this run; I've worn them for 1 mile, 5k, and 10k races, but nothing much longer. However, they are technically a marathon shoe, so I wanted to see if maybe they would work for lndy. After all, on the short runs, they felt great and bouncy!
Unfortunately, my arches hurt pretty badly during this run. Maybe I need to build up to wearing these? Either way, I'm not risking it at Indy, so I'll just be wearing my trusty Brooks Ravennas instead!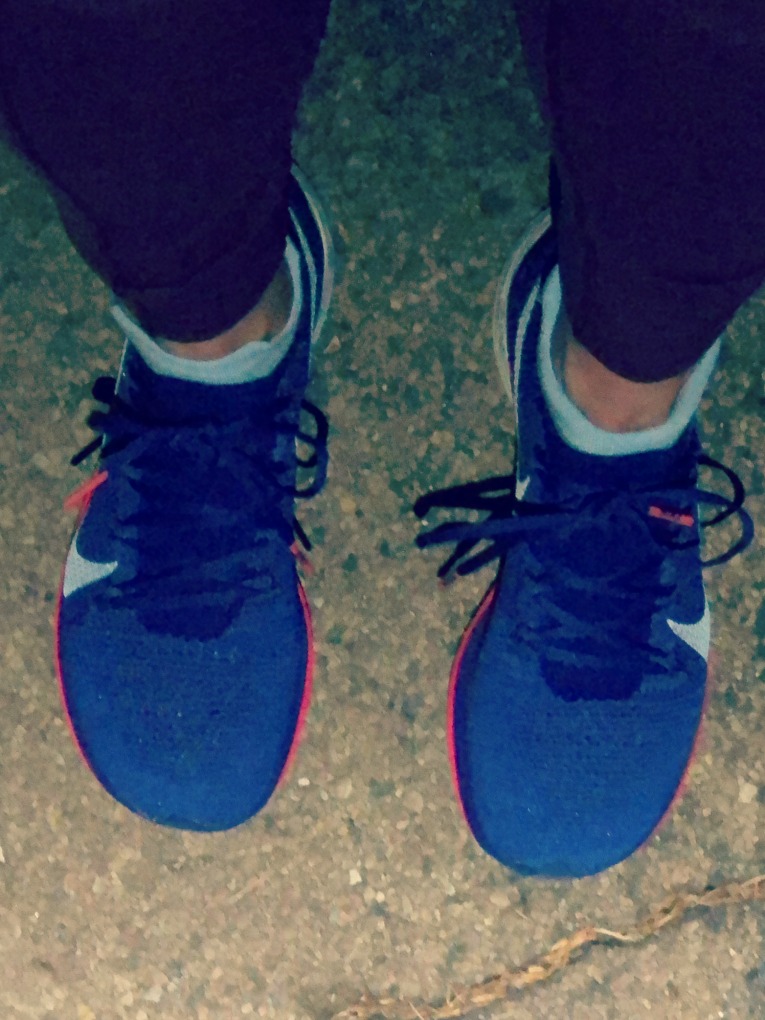 Wednesday: I had 10 miles on my schedule, but my legs were tired from the big workout the day before. I managed 9.2 miles at a 9:26 min/mile average. Take the easy runs easy, right?
This was a run commute and once again, Dustin's car wasn't going to be at the office when I arrived (which is where I usually throw all my stuff so I can get it from his car when I arrive as we work in the same building). Since he wasn't there, I had to carry in what I planned to wear that day and left everything else at the office the night before. Those days, running commuting takes a lot more planning ahead.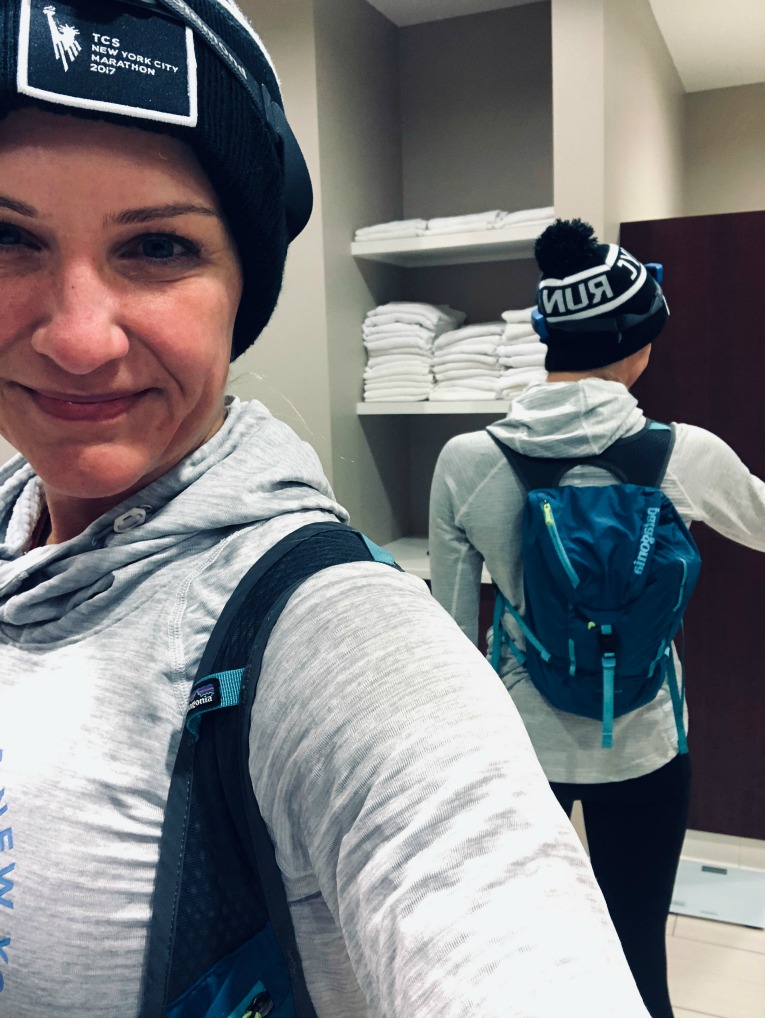 Thursday: Another easy run, this time 7.5 miles at a 9:15 min/mile pace. Another run commute and I noticed when I ran down Nicollet, WCCO was getting into the Halloween spirit!
Ruth and Matilda both donned a costume for the holiday, though Ruth quickly chewed hers off and then moved on to chewing Tilda's butterfly wings…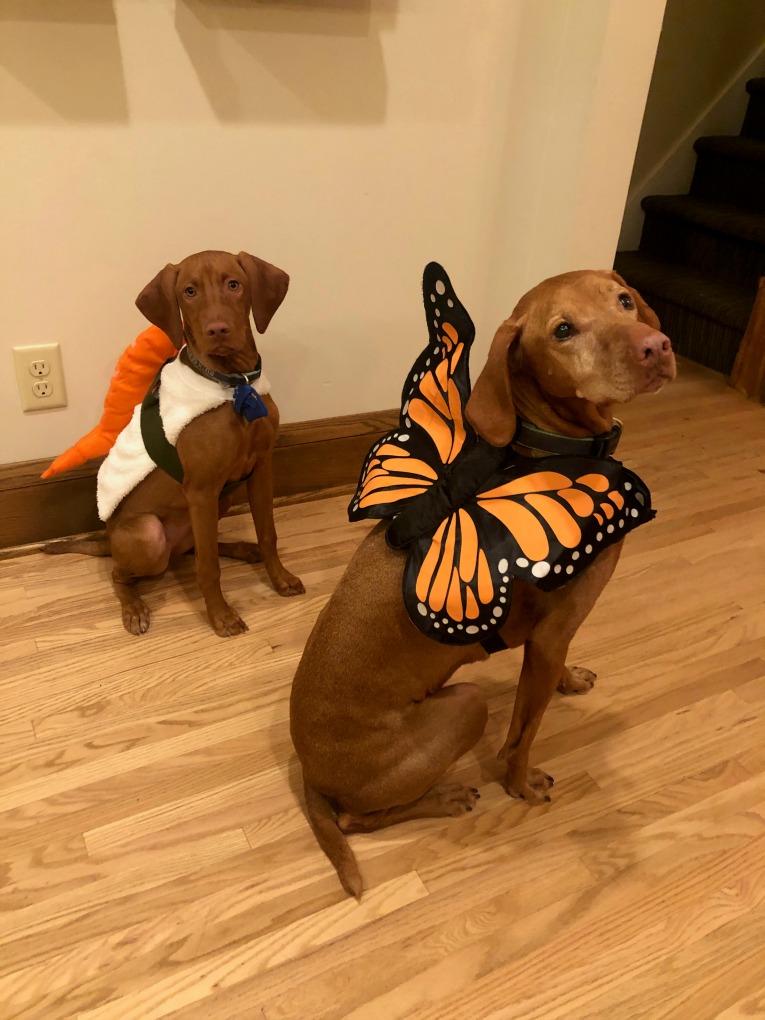 We had lots of trick or treaters…including our run club, who stopped by during their run in costume! They took some candy AND Dustin gave them shots of Fireball. Yowsa!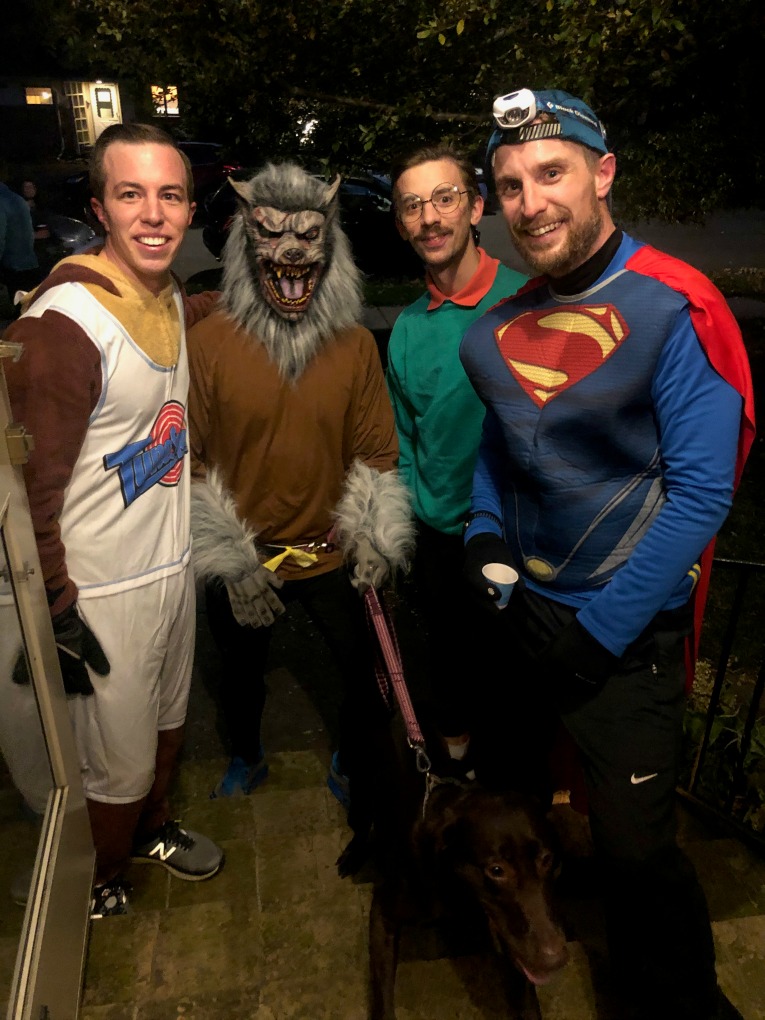 Friday: 6.7 miles at a 9:23 min/mile pace, 5 with Christie and a few on my own. Another Discover Strength session of just upper body and core, no legs this close to the marathon! I still like to keep up with a little strength; I figure upper body is okay!
Saturday: Last "longish" run before Indy! Just 90 minutes of running; 5 miles easy, 4 at marathon pace, and 1 easy. 10 miles total. I ran the first three with Dustin and then a few with my run club, before heading off on my own to finish the 10.
10 felt so short!
And yes, that was snow on the ground…There were a few slick spots too on the running path. It did not make me happy!
I had to be showered and done by 10 am as Ruth had her final obedience class at the Canine Coach. Technically she 'passed' but the teacher did recommend she go to Level 1.5 next, rather than Level 2 Obedience. Level 1.5 is all about impulse control, which is definitely something Ruth is still working on!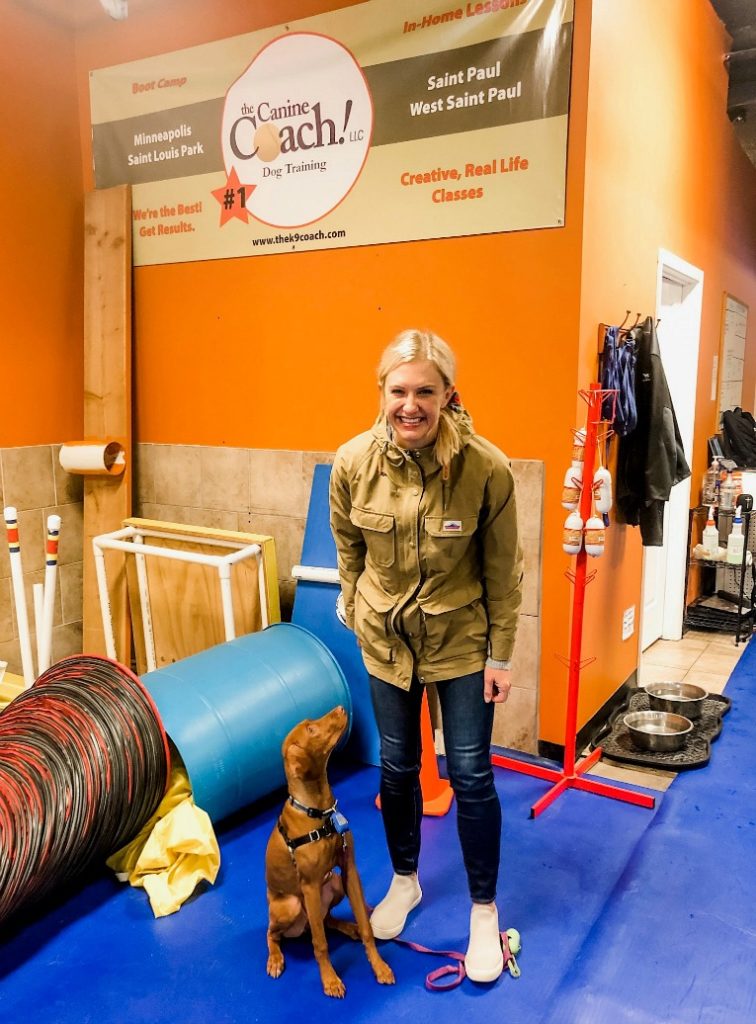 Sunday: 4 mile run with Dustin and Matilda (our older vizsla), 8:23 min/mile. Lovely fall day.
Summary: About 57 miles of running, two strength sessions.
57 seems like a lot for one week out from the marathon, and 57 miles was even with cutting multiple runs a mile or two short…my coach definitely thinks the high mileage works for me. I hope she's right!
My coach also wants me to do a caffeine fast this week. I am not sure if I will be able to do it, as I really cherish my daily lattes and americanos…TBD if I give it a try. Even if I still have a coffee or two, I will be focused on hydration and sleep, which should be easier since my mileage will be much lower!
Less than a week before marathon #33, state #22. So excited!
I'm linking up with Running on the Fly and Confessions of a Mother Runner as part of their Weekly Rundown. Check it out!
(Visited 331 time, 1 visit today)