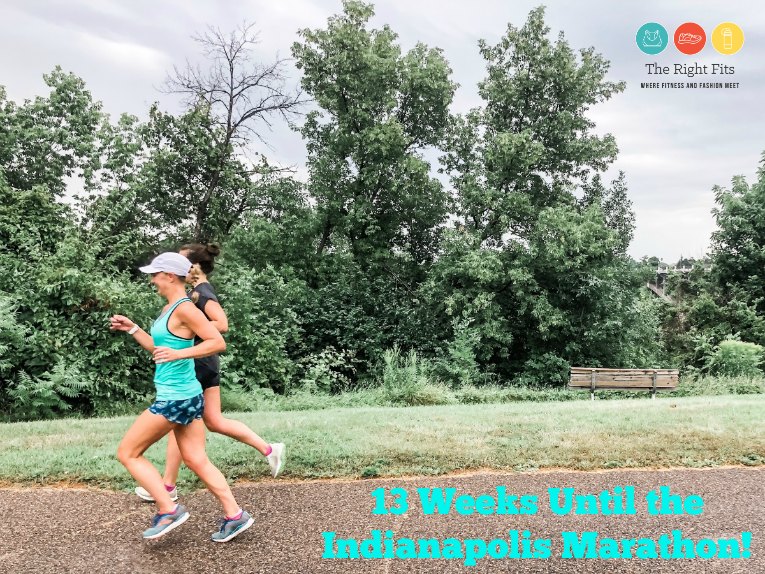 I am officially 13 weeks away from the Indianapolis Marathon, my 33rd full marathon!
I excited to really focus for the next 3 months on this goal race; I have high hopes that if I work hard, I can get back to where I was pre-broken leg.
As a refresh, since the broken leg, I have run Houston, Antarctica, and Brookings, South Dakota. Houston was my 'comeback' race- the first marathon after breaking my leg (and thinking I might never run a marathon again!) Antarctica was a trail race like no other. Brookings was with my sister Erin at her pace.
Indianapolis will be hopefully be a different kind of comeback. I want to prove to myself that my PR (3:35) wasn't a fluke, but something I can obtain again and potentially surpass!
So back to the weekly recap…
This week was a recovery/cutback week. After several 50 mile/weeks and lots of shorter distance racing, I didn't have any speed workouts on the plan this week, just easy miles all around. I also had my first complete rest day since JULY 1!
That's nuts. I didn't even realize it had been that long. I definitely think I need one more frequently than that…
Monday: Rest! I did do a Discover Strength session after work.
Tuesday: 7 miles before work with our Tuesday morning run club.
Wednesday: 4 miles with Matilda (our older vizsla) before work, and then another 4 miles after work with the Oiselle Volee. By the way, I renewed my membership with the Volee this week! 2019 was my first year with them and it's been a great experience. The leaders for the Minneapolis chapter are really great girls and they organize a ton of events. I'm excited to be a part of the group again in 2020!
Thursday: 7.2 miles at 9:10 min/mile with our Thursday morning run club.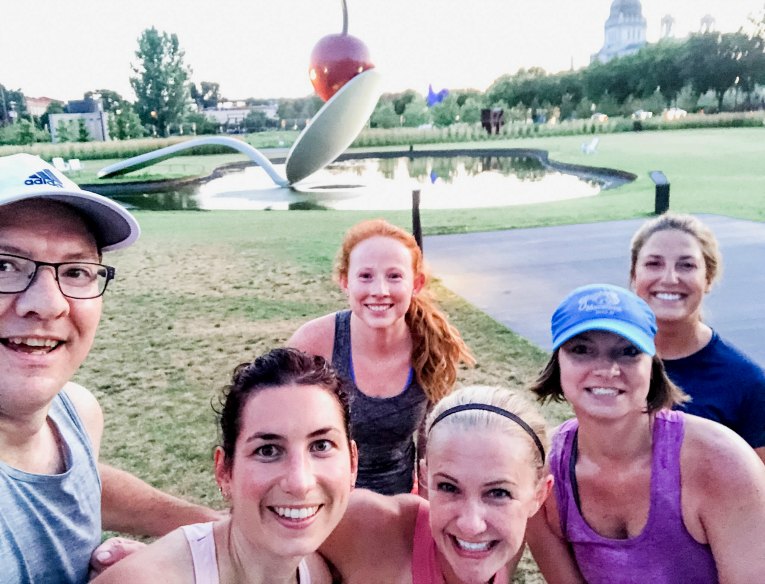 Friday: 7 miles before work, beautiful morning. Discover Strength session after work.
Saturday: 12 mile long run with my friend Nordica. It was drizzly and overcast, which actually made for a pretty nice long run! 9 min/mile average.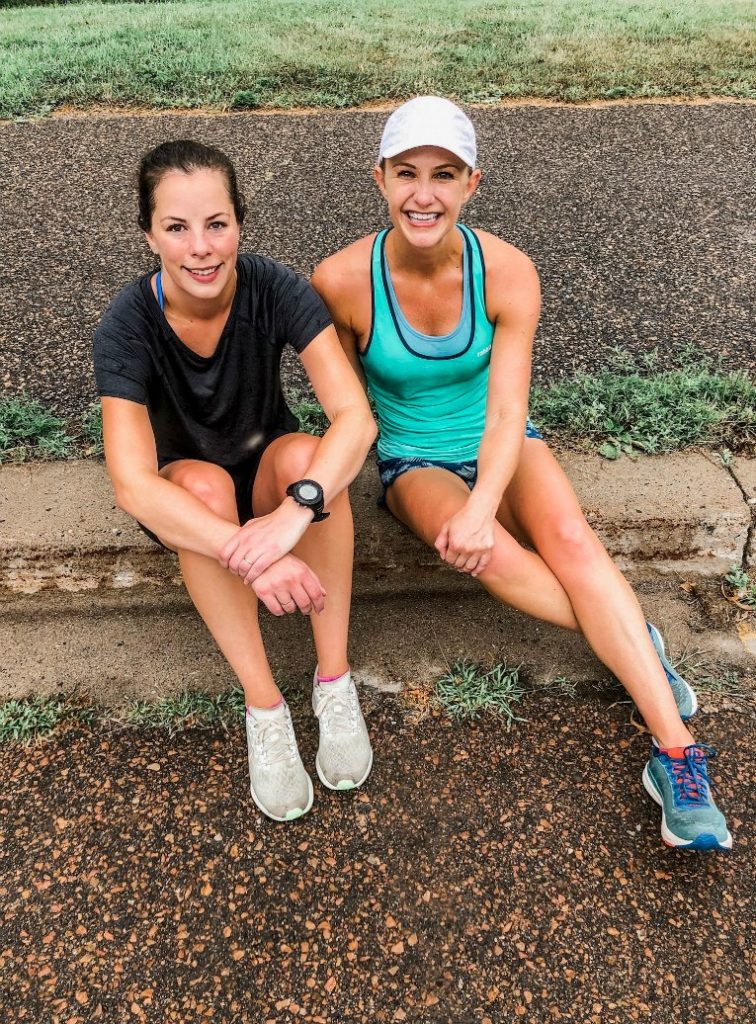 Sunday: 4 miles with Dustin, 8:10 min/mile. His recovery pace means I have to work!
Summary: 45 miles, 2 Discover Strength sessions. A nice 'easier-than-normal' week of training. I'm always happy to fit in at least two strength sessions too, so I count that as a success. It would be good to add some yoga again sometime. Maybe some time before the end of the summer, ha!
If you're a NUUN fan, here's a friends and family discount for ya!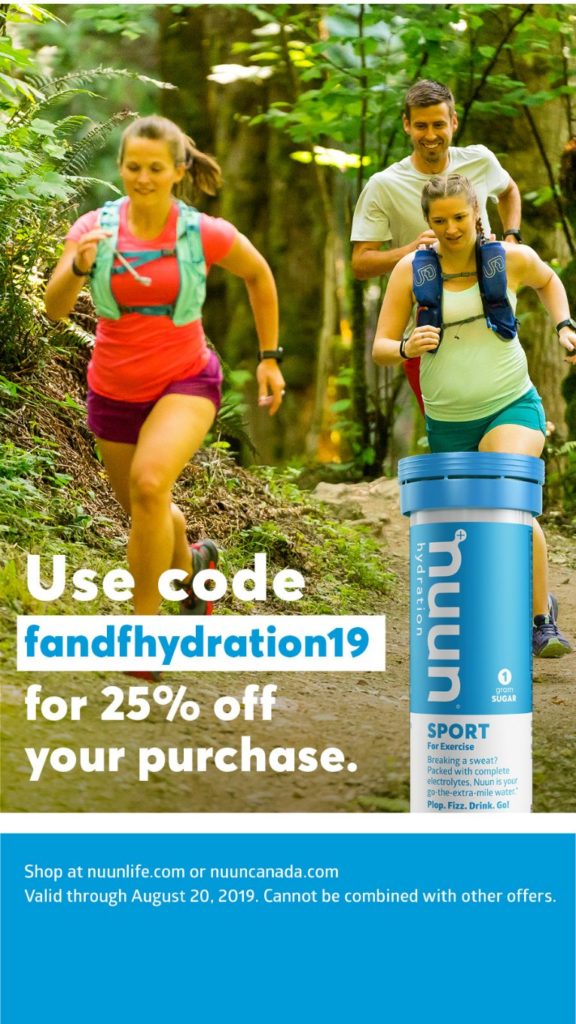 And before I end, here's a puppy picture or two just for kicks. Ruth is a handful, but so much fun!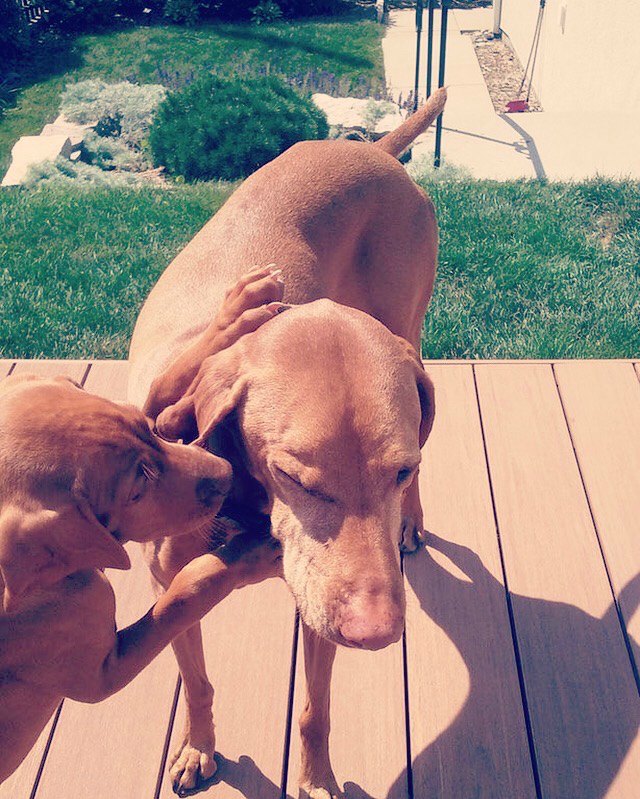 This picture is from after puppy school on Saturday; we stopped by a brewery for a late lunch and she crashed. Puppy school is apparently very tiring!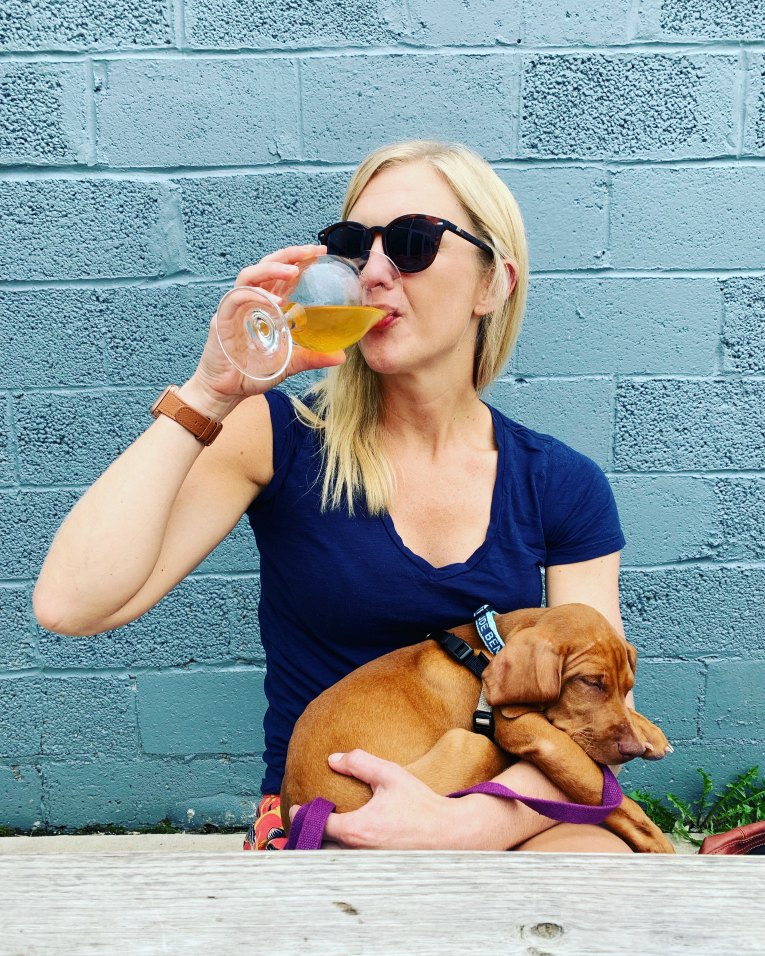 And one last little plug for my coaching services! I have some space again for more runners and would love to chat with you about working together (I swear, I will give you rest days, ha!) Reach out to me if you're interested!
I'm linking up with Running on the Fly and Confessions of a Mother Runner as part of their Weekly Rundown. Check it out!
(Visited 252 time, 1 visit today)