'Twas a good week! I got to run outside TWICE, including my 20 miler!
Here's how training went this week for the Antarctica Marathon:
Monday: President's Day! I had the day off of work. What's a girl to do? Head to an 8 am dentist appointment 🙂
But after the dentist, I met my friend Vicki for a 7.25 mile run- OUTSIDE! After 50 miles on the treadmill last week, running outside in the sunshine felt AMAZING. The trails were mostly snow-packed and not slippery, so I wasn't stressed about slipping.
Tuesday: Back to the treadmill. 6 miles with 30 second pickups.
I attended a "Confident Anywhere" training for my day job that consisted of a lot of presenting/videotaping/critique on the presenting, and this introvert was quite exhausted by the end of the day! But I decided to suck it up and power on; after the training, I went to a Oiselle Volee event at the Powerhouse studio in St. Paul for what was basically a foam rolling class!
Hurt so good.  The Twin Cities has a really impressive Oiselle flock who organizes a ton of great events; glad to be a part of such a fine group!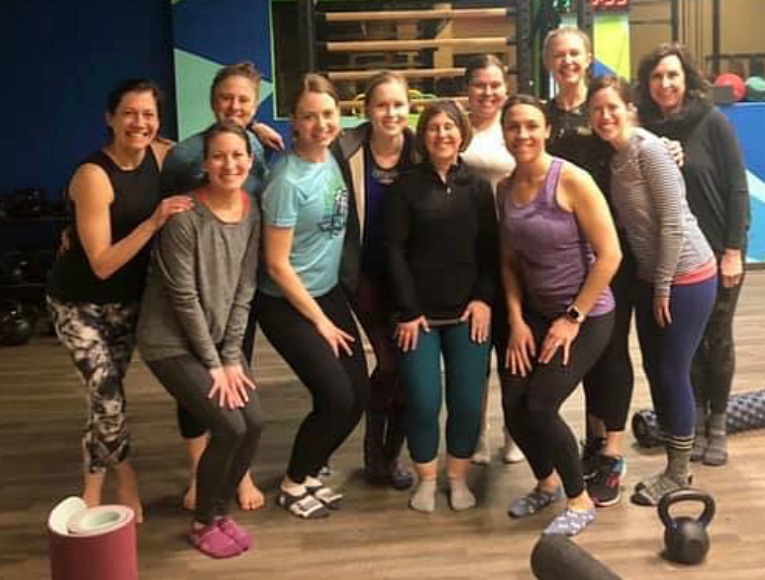 Wednesday: More treadmill! 4 easy miles before work. Minneapolis got dumped with about 7 inches of snow. After work, I shoveled as my strength training. I broke quite a sweat!
Thursday: More treadmill! 6 easy miles. After work, I took a Discover Strength group training class.
Friday: Guess what? More treadmill. 4 easy miles before work.
Saturday: 20 miles outside! Minneapolis received 2-3 inches of snow overnight and none of the trails were plowed, so it was like running in sand. It took quite a bit of effort; it was probably one of my slowest 20 milers ever, but I didn't care about pace. I was just happy that I was able to run it outside, plus running in snow was great training for Antarctica!
I ran about 7.5 miles and then stopped home for some fuel.
Then my friend Vicki joined me for the next 9 miles:
We ran into Dustin and Matilda, who were out for a run!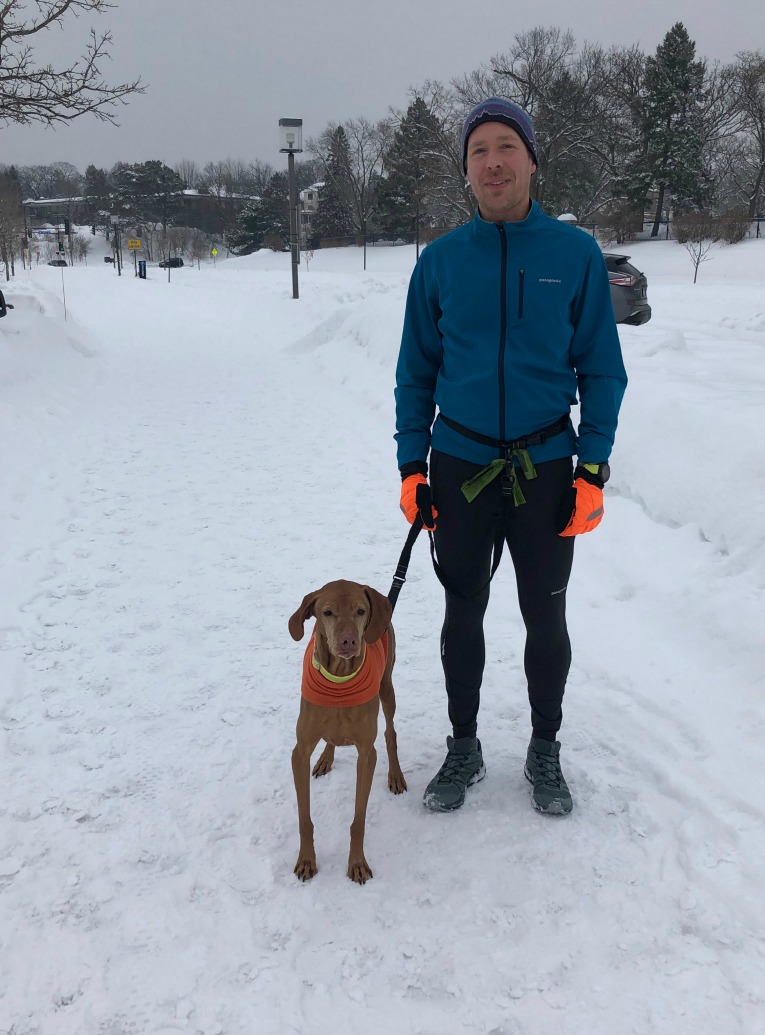 After Vicki completed her 9, I got a bit more fuel and then was out the door for the last 3.5 miles. Breaking it up into those 3 chunks (7.5 miles, 9 miles, and then 3.5) really helped make it more manageable. But man, it's so much work running on the snow. I was pretty sore afterwards.
Sunday: 50 minute Solidcore class (sort of like Pilates), then 3 easy bonus miles on the treadmill just to get to 50 miles for the week.
Summary: 2 strength classes (Discover Strength and Solidcore), 1 foam roller class, 50 miles of running, 2 runs outside!
On one of the short treadmill runs this week, I tested out the Salomon Sense Ride trail shoes that I had purchased for Antarctica, but unfortunately they were not comfortable for me.
So many people (including my husband Dustin) recommended these shoes, but running shoes are so unique to each person's body and they just didn't work for me.
Fortunately R.E.I. has a great return policy and took them back. Instead, I went with the Brooks Cascadia 13 GTX trail shoes. I've run in these before so I know they work for me and they are also waterproof.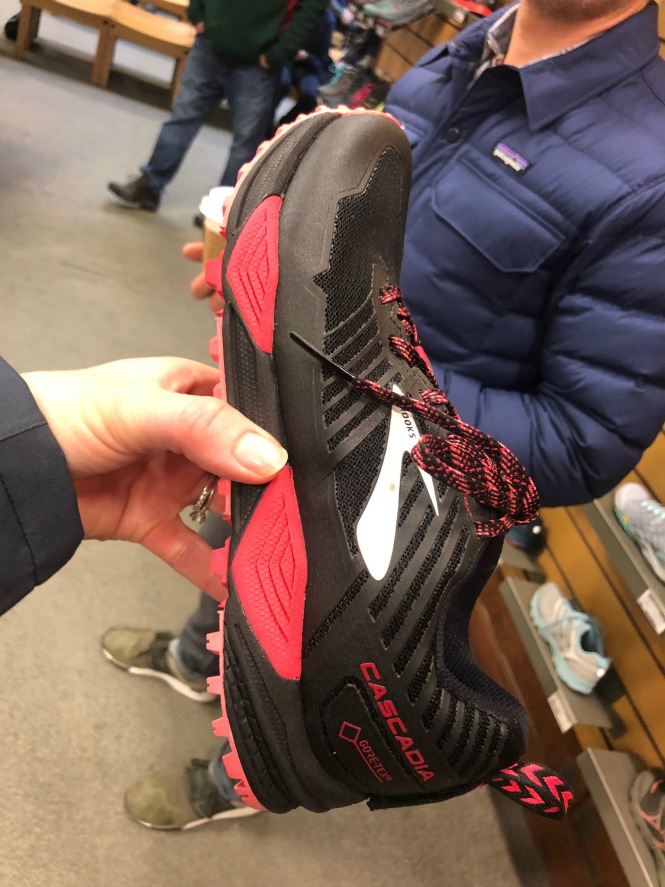 While at R.E.I., I purchased a few more items for Antarctica, including a GORE-TEX rain jacket, which was on the list of recommended items to bring.  I thought that as a Minnesotan, I would already have all the cold/wet weather gear I needed for Antarctica, but there has actually been quite a bit I had to purchase to prepare, not to mention things like Dramamine (motion-sickness meds for the boat) or these refillable flasks for our gels:
You're not allowed to bring any plastic onto Antarctica, as its too risky that a wrapper could blow from your hands during the race and littering is definitely not okay on this protected land!
I couldn't help but throw in a few bonus items from R.E.I. for the trip too. I'll be packing all casual cozy clothes!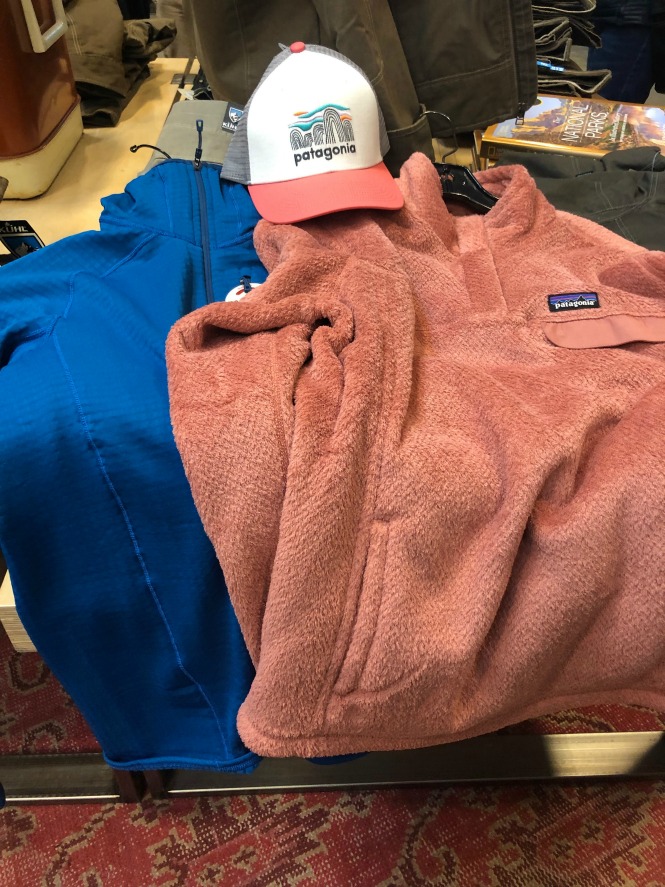 *I realize I am sharing a lot about future travel plans and there are nefarious people out there who might want to use this opportunity to do something shady! So I thought it was important to point out that we do have some friends house-sitting the whole time we're gone.
Here's a quick rundown of the itinerary: 
Arrive in Buenos Aires, Argentina, spend 3 nights in Buenos Aires
Fly from Buenos Aires to Ushuaia at the southern most tip of Argentina, spend one night there
Board the Vavilov ship, spend 2 days on the ship crossing the Drake Passage
Arrive in Antarctica, crew spends one day preparing the race course on land
Run the marathon
Spend 3 more days exploring Antarctica through multiple types of excursions like kayak trips, hikes, etc.
Make the 2 day return trip across the Drake Passage
Fly from Ushuaia back to Buenos Aires
Spend one more night in Buenos Aires and then return to Minneapolis!
I will definitely share a post of what I'm packing, as it's something I've had to think a lot about! Some of the shorter flights have strict weight limits, so I'll have to be very strategic in this regard.
That's it from me this week! Thanks for reading, and be sure to check out all the other great weekly recaps that are a part of  HoHo Runs and Taking the Long Way Home 's weekly recap link-up!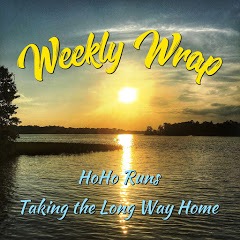 (Visited 421 time, 1 visit today)