Hello and happy Sunday! I'm here with my standard weekly recap, linking up with HoHo Run and Taking the Long Way Home, details at the end of this post. Join us, it's a great way to connect with other fitness bloggers!
If you missed last week's recap, I shared that I registered for my first marathon post-broken leg, the Houston Marathon on January 20! It's 7 months away, but I'll continue to share my recovery and build back up to the marathon distance here on my weekly recaps.
Monday: This was a really busy week overall for me at my 'real' job, so today was an unplanned rest day. I didn't get up before work, but then was at the office until 9:30 pm.
Tuesday: I was early up for a 5 mile morning run with a few of my old run club friends. It was so great! Of course, I was working much harder than they were for those 9:20 min/miles, but I was so happy to be part of the morning run group again.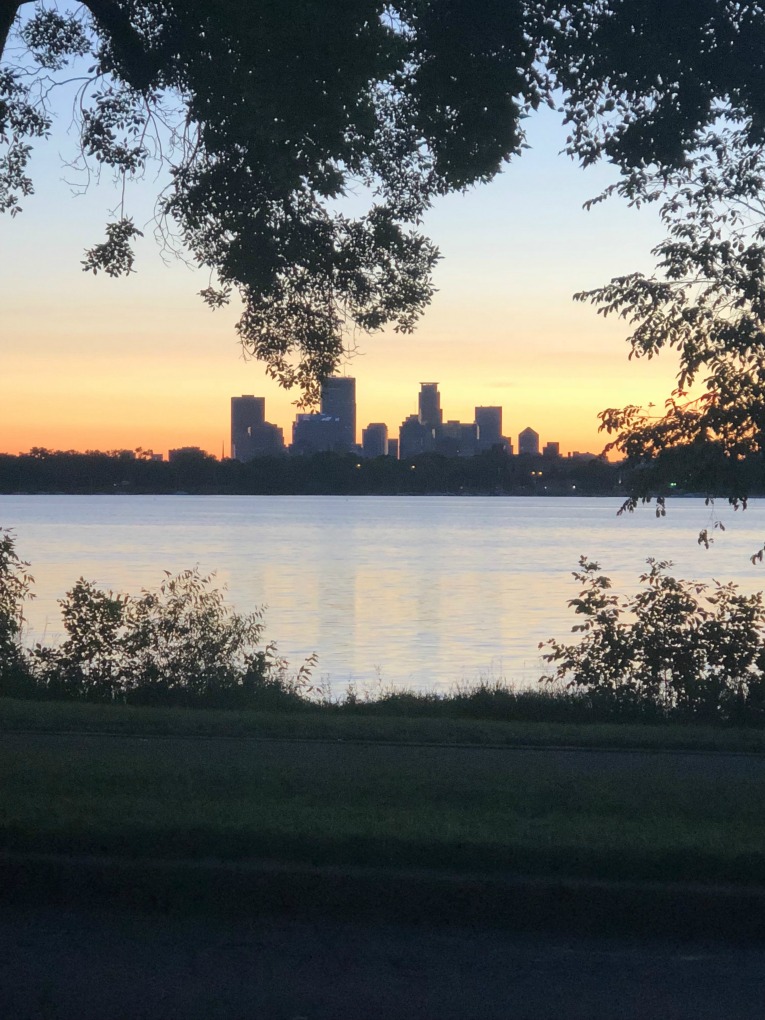 Wednesday: The Torchlight 5k! I have participated in this race for many, many years, so even though I'm not in racing shape, I was happy to be able to participate again this summer!
I ran with a group of coworkers as part of the corporate challenge. The race starts at 7:30 pm, so we all walked over after work. Normally I would do a warm-up and be all kinds of nervous before a 5k, but since I wasn't racing it, it was pretty low-key at the start.
I ended up running into two Oiselle girls I know in the starting corral and chatted with them a bit. (Hi Andrea and Hyedi!) I felt pretty good throughout the race, until the final 1/4 mile which was on cobblestone. That part was tough on my ankle and left it a little sore.
I averaged 8:15's for the 3.1 miles; it was definitely a bit of a boost to know that I could still run that pace without too much effort. (For reference, my 5k PR is 21:45, or a 7 min/mile flat. But I still ran faster than I expected at this point in my recovery, especially since the whole point was just to have fun!)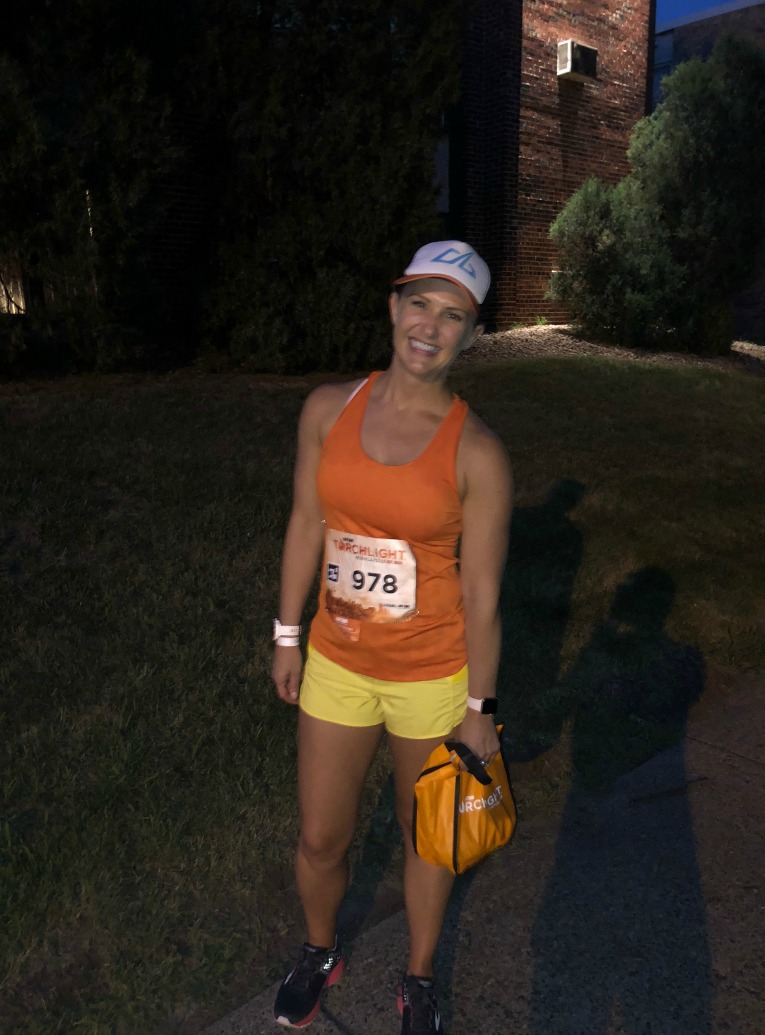 This race is a great event, particularly for a corporate challenge team of runners and non-runners as its walker friendly and there's quite a party at the finish with drinks and a band. Good times.
Thursday: I knew I shouldn't run again after already running two days in a row, but a coworker asked me to join her and another woman from our company and I just couldn't resist…We took it very slow (about 10:45 min/miles) for 4 miles. But I could definitely feel it in my ankle that 3 days in a row was too much…I was limping a bit throughout the day, which is no good. My body was telling me that 3 days was too much. Lesson learned.
(We did see two foxes on our run, which was SO cool! I just love those little fluffy guys.)
Friday: With a sore ankle, I knew better than to run again. I took it easy with 60 minutes on the elliptical and then my PT exercises at the gym before work.
Saturday:  Did I mention we are dog-sitting the CUTEST little vizsla named Scarlet? She is just a crazy bundle of energy, but I love having two dogs in the house. Tilda loves having a buddy!
She and Matilda get a long very well, playing tug-of-war  and wrestling- its adorable.
I volunteered to host a support stop for my running club, which means I drove to a location about 8 miles into their long run and waited there with a cooler of Gatorade, water, frozen grapes, pineapple, and even Swedish Fish (people seem to love those!) I was there for about an hour until all runners had come through and brought the dogs along as well. The dogs were super excited any time a runner came by 🙂
After the support stop, I took both dogs for my own short 4 mile run. Scarlet (the one we are dog-sitting) is super energetic and pulled way ahead, whereas Tilda (our dog) stayed by my side. It was little tricky when their leashes got twisted, but overall I was able to run just fine with both dogs on the hands-free Stunt Puppy leashes! (Check out Stunt Puppy if you haven't already, they are a local Minnesota brand and we love their leashes!)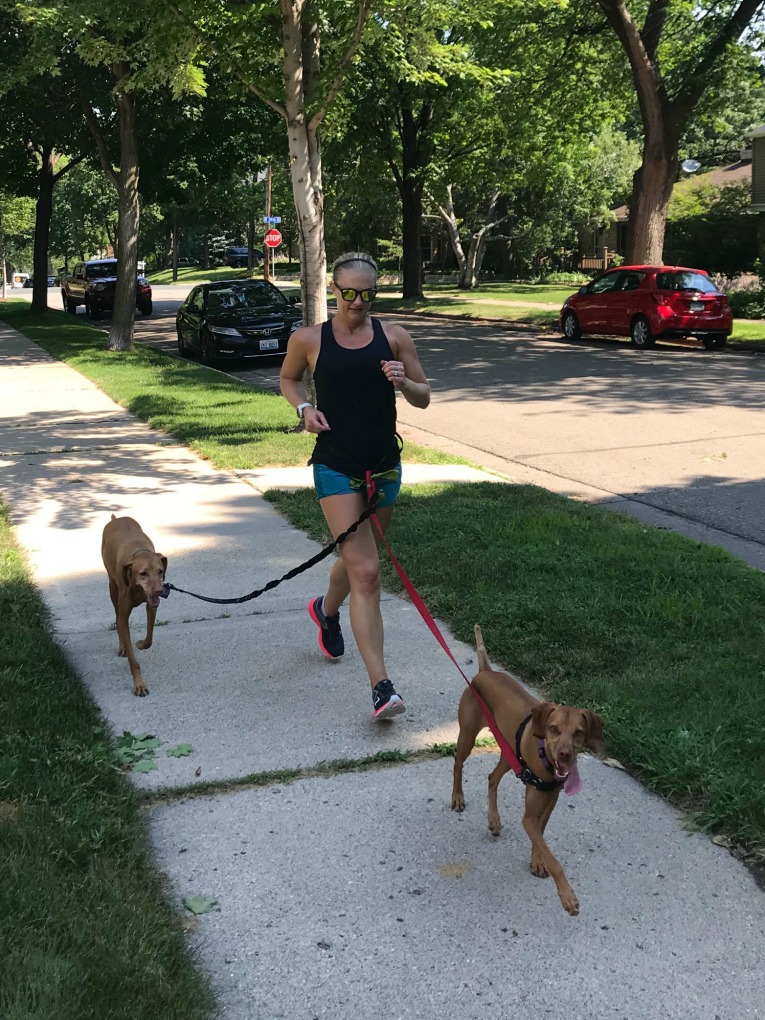 After the morning at the support stop and then the run, the two dogs finally settled down a little bit on their cozy cove beds. So cute.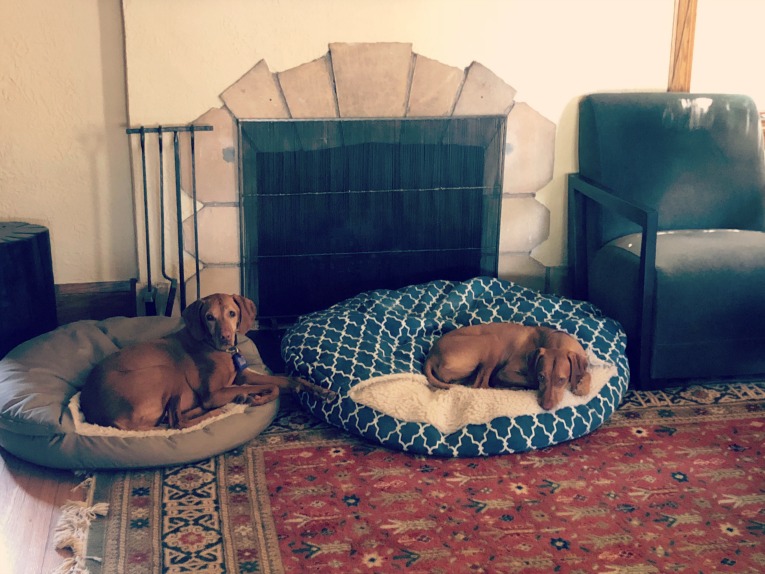 I think it's time for me to get another vizsla, don't you? 🙂
I spent the afternoon at the Calhoun Beach Club pool to celebrate my friend Christie's birthday!

That evening, Dustin and I took both dogs over to my sister's house in Eden Prairie, as my parents were visiting from Michigan. Scarlet was a little scared at first in the big house with all the noisy kids- she stuck very close to Dustin and me. But she got a little braver as the night went on.
My dad has been cleaning out lots of old boxes in their basement, so every time I see him, he has more 'treasures' for me, like my senior pictures from high school.
Not sure what I'm going to do with those, but we had a lot of laughs looking at them!
Sunday:  I met my friend Christie for a 6 mile run. It was my longest run post-broken leg. I'm so glad I got a new Garmin during my recovery because now I get to set all these new records on it, ha!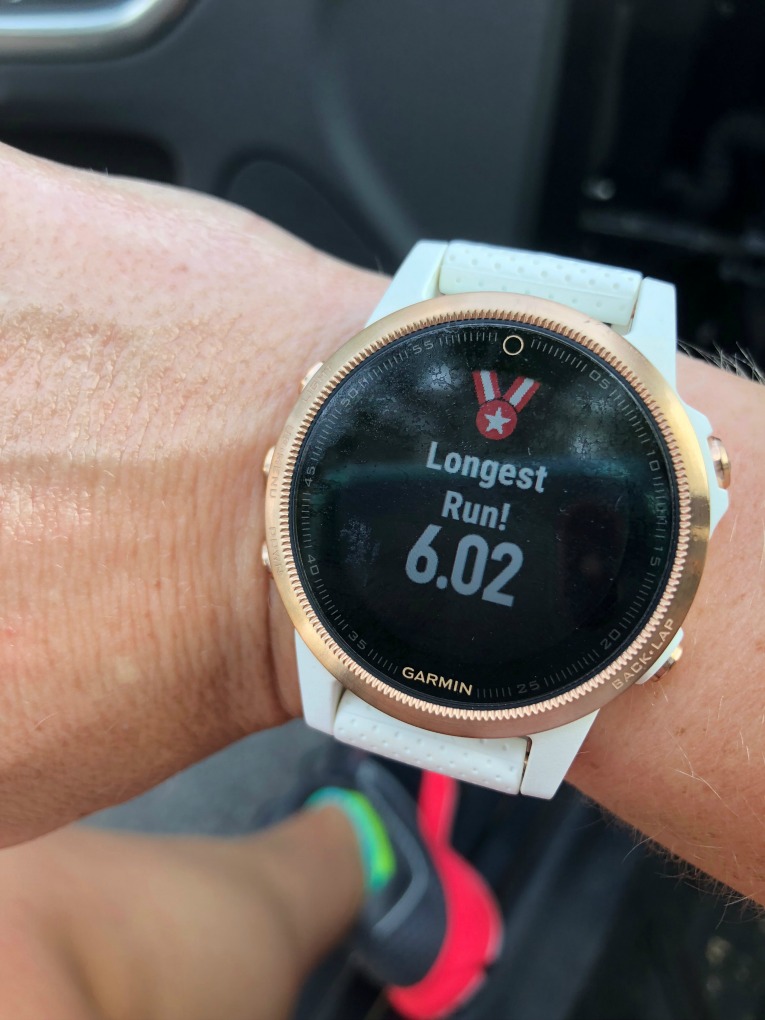 We're planning to hang out with my family again this afternoon, potentially checking out Waffle Bar on Lyndale. Anyone been before?
Summary: 22 miles of running, 1 elliptical day, 1 full rest day. Unfortunately with how busy work was, I missed my PT appointment this week as well as an appointment to run on the AlterG. I'm hoping this next week will be better in that respect, as well as hopefully a bit more of the non-running activity that's usually a big part of my week. I still want to fit in swimming and solidcore, which I didn't do this week.
But I'm running, which is amazing and makes me so happy!
I'm linking up as always with HoHo Runs and Taking the Long Way Home for their weekly wrap. Check it out!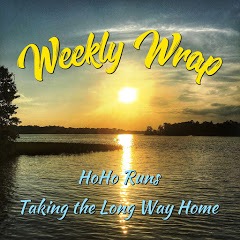 (Visited 420 time, 1 visit today)