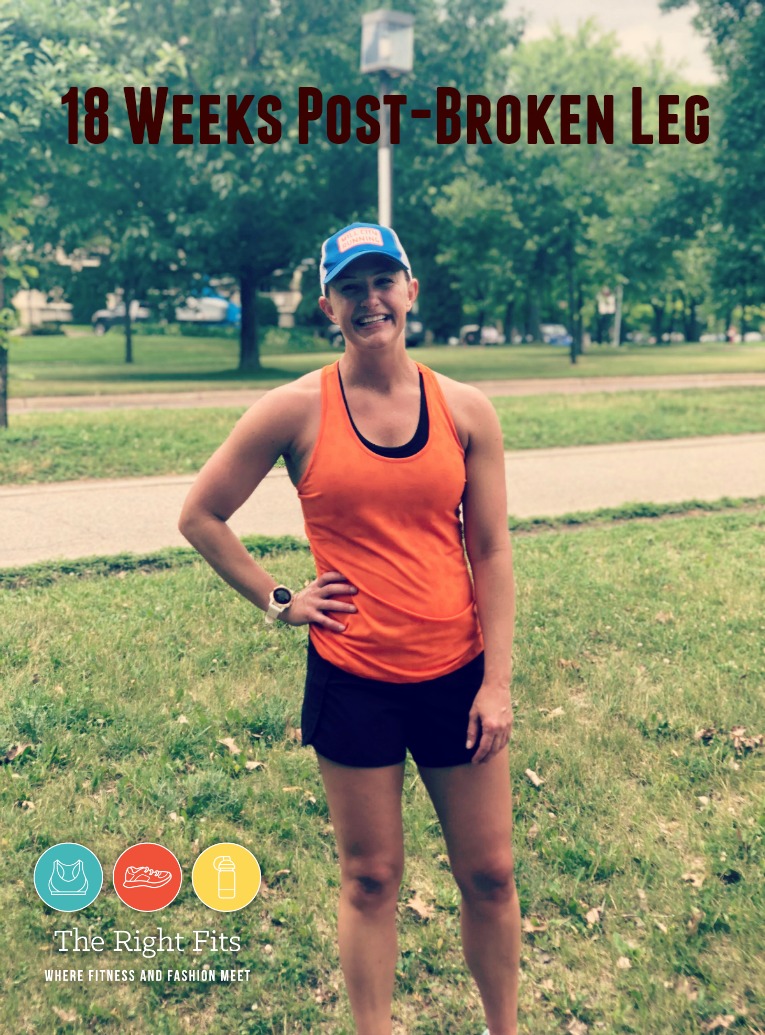 Hello and happy Sunday!
I'm here with my weekly recap; I guess I should probably stop counting from the broken leg now that I'm kind of back to running. But I definitely don't have a marathon on the horizon to count down to; it's going to take quite a bit of time to get back to that point in my running. But at least I'm running again!
If you're only stopping in for the weekly recap, please check out this post, which walks through a full summary of the past 17 weeks as well as this post in my "favorite running gear" series!
I'll just dive right into my weekly recap!
Monday:  25 minutes of stair stepper, 20 minutes of elliptical, and a PT appointment.
Tuesday: solidcore class before work, 2 miles of run/walk, with some extra walking at the end to get to 3 miles total. My friends Christie and Lindsey joined me; even though it wasn't quite the same as the good old days of running with them, it was still nice to have their company for a run/walk!

Wednesday:  45 minutes of elliptical, 10 minutes on the stair stepper, PT exercises.
Thursday: At my appointment on Monday, we did a ton of jumping/plyometric type work. Then I probably pushed it a bit too far with the run/walk on Tuesday. I'm on an every other day return to running program, so technically I should have run today, but my leg/ankle was pretty sore so I decided to take this day totally off. I also wasn't feeling well, so it just made sense to take a full rest day. My PT has said that the best way to know if I pushed it too hard is pain and swelling. I listened to my body, even though I 'could' have run per the schedule.  I want to be careful during this recovery!
Friday: PT appointment; it included lots of strength training and then about 2.5 miles of running on the treadmill (with walk breaks of course) so they could see how my form was progressing. It seems like things are going okay, but man, oh, man am I out of shape! I did so much activity during my recovery, but it doesn't seem to have transferred to running. Running fitness is so different than other activities.
That evening, we joined some friends for the music in the park at the Lake Harriet bandshell. It was a perfect night to sit outside with music and friends!
Saturday: The JB double- 45 minute spin at Surge following by 50 minute class at solidcore. Later that day, we checked out a brewery with Tilda and used a few stamps on her "Pup Pass". It was also Pride Festival weekend, so I bought her rainbow bandana from the brewery to show her spirit!
Sunday: My friend Julie is getting back to running post-baby so she suggested that we get back to running together! We went all the way around Lake Harriet, which was about 3.5 miles total from her house. It was so wonderful!
I did still do the 4 minutes run/1 minute walk. I felt pretty good and it was so nice to be out on my regular stomping grounds again!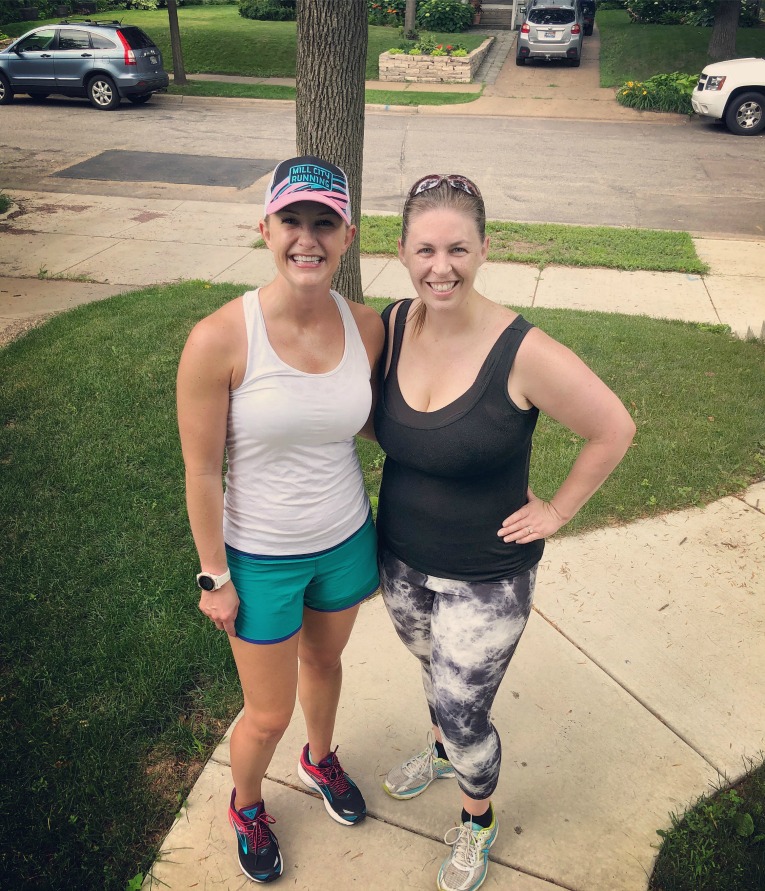 I followed up our run with all my PT exercises and then attended a friend's bridal shower at 7 Vines Vineyard in Dellwood, MN. Yes, apparently we have wineries in Minnesota! Lovely shower.
Summary: 2 solidcore classes, 1 spin class, 3 "runs", two PT appointments, lots of elliptical and stair stepper….A random mix. I'm just happy to have running in there again!
Well, that's it for me for my weekly recap. I'm linking up as always with HoHo Runs and Taking the Long Way Home for their weekly wrap. Check it out!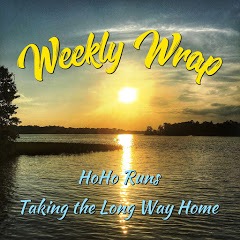 (Visited 419 time, 1 visit today)