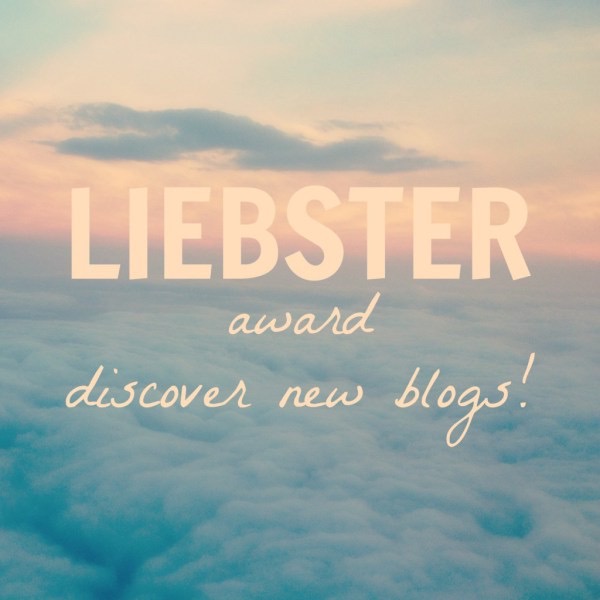 Allison from The Running Princess nominated me for a Liebster Award!
What is a Liebster Award?
It's basically a great way to connect with other bloggers and then like-wise give a little blog love to those whose work you enjoy reading.
It's pretty straightforward:
• Answer the questions given to you.
• Create more questions for your nominees to answer (ideally unique and creative ones).
• Comment on the Official Rules post with a link directly to your Liebster award. This collates all the posts in one place to make them easier to find.
The questions I got from The Running Princess are as follows:

Three words to describe your blog:
Fitness, Fashion, and Fitness-fashion! Or…"The Right Fits."

What would you name your boat if you had one?
I always love it when dogs and cats have people names, like Matilda or George or Brian. So I feel like the same would apply to a boat, so let's go with Steve. Steve the Boat.
Five positive words to describe you.
Determined. Loyal. Reliable. Trustworthy. Empathetic.
The most interesting thing you've read/seen this week?
I've started reading "
The Coolest Race on Earth
" about the Antarctica Marathon. I probably should have read it before I registered, eh? Ha!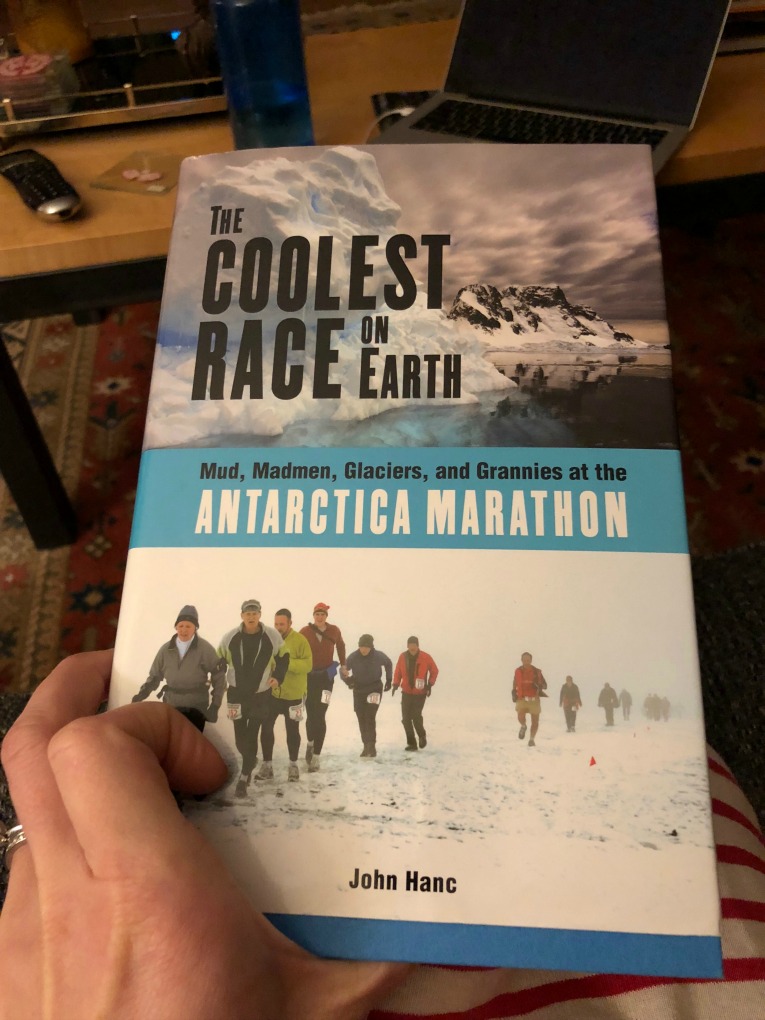 Favorite joke/pun?
I'm a sucker for corny puns…One of my favorite instagram accounts is "
El Arroyo
," a Mexican restaurant I believe in Texas, that has the best signs. They make me smile every time.
Does anyone remember when everyone on Facebook put up a picture of their Doppelgänger? (Facebook used to be so fun, didn't it?)
That was like 8 years ago and mine was Kate Hudson, but as I age I think that resemblance fades. But I'll pick her, just because she's into fitness and blond. This is make-believe, remember?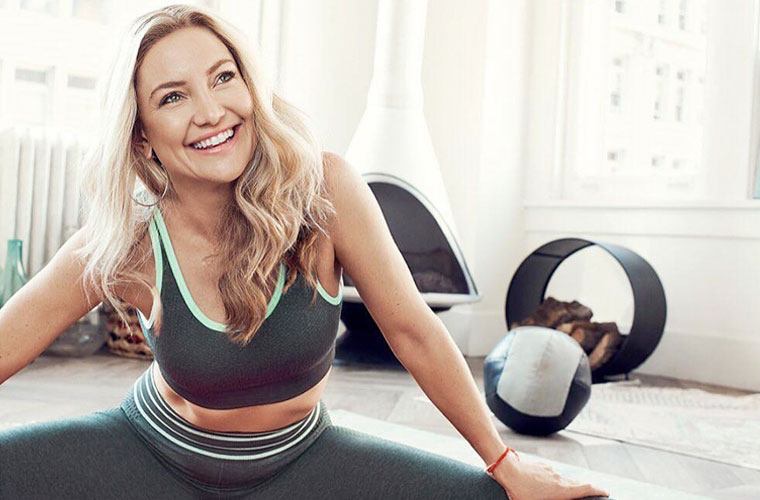 Favorite blog post you've read today & would recommend?
On my run this past Sunday with my friend Nordica, she filled me in on a bit of a controversy about
this post
and
this post
. It's interesting to hear different perspectives. My friend Nordica always has the scoop on this sort of stuff.
Positive motto for 2018?
"In a world where you can be anything, be kind."
It's too easy to get caught up in my own stuff and be short with people or forget to tell them how much they mean to me. My personal "love language" is words of affirmation, so I want to ensure I am giving out the same words I want to receive.
I really want to focus on being kind ALL THE TIME. When I start thinking snarky thoughts, I will try my best to remember to be kind.
Your top tip for finding blog-spiration?
I'm going to have to copy Allison here and say engage. The more I have engaged with the rest of the blogging community through link-ups, meet-ups, shared post ideas (like the one I did with Allison about the differences between running in the US and the UK!) the more I enjoy this blogging hobby of mine.
What inspired you to start your blog?
I actually started the blog with my younger sister with the intentions of it being primarily a fashion blog (hence the name, "The Right Fits"); however, after she decided not to continue with me, it really became just a running/fitness blog, but I stuck with the name. I wanted to share my running journey and connect with like-minded people along the way.
If you had a theme tune, what song would you pick and why?
Can I be honest and admit I love the new Justin Timberlake song, "Filthy"? I'm a sucker for JT…But that wouldn't be my theme song; I'll go with "Dogs Days are Over" from 2010 as a running song, "Run Fast for your mother, run fast for your father!"
Where is your happy place?
Taking a shower after an awesome morning run…..I feel so accomplished and ready to take on the day!
Who would you most like to go for a run/cycle/workout with?
Can I say my sister Erin? I had such a blast running
Twin Cities
and
Grandma's marathons
with her; seriously such fond memories for me. I would love to relive them both.
I am a terrible singer but I love singing and karaoke…I just wish I was actually decent at it!
What do you want to achieve in 2018?
It would be great to qualify for Boston again. I'd also like to successfully run the Antarctica Marathon!
What made you smile today?
And now for my nominations to continue on with this Liebster post!
I will keep things easy and only add one more question. Feel free to answer as many or as few as you want!
My question: How has your perspective on running/fitness changed since you first started?
Hope to hear from some of you!
(Visited 390 time, 1 visit today)