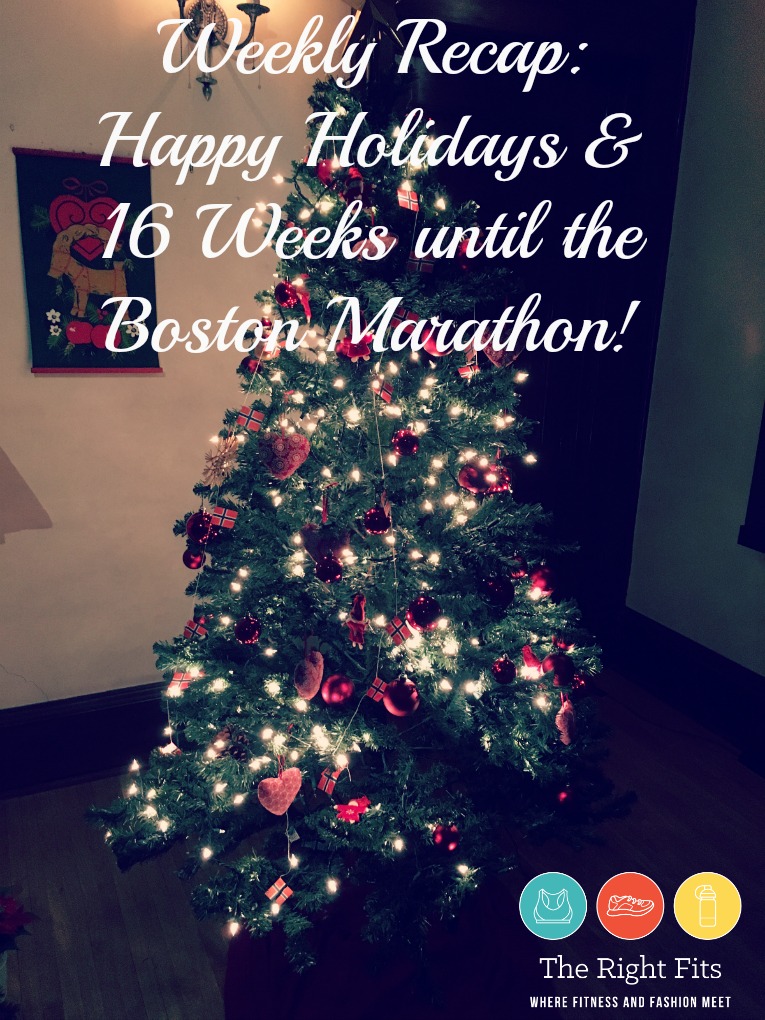 Happy Holidays! I hope you are enjoying your weekend. There are now sixteen weeks until the Boston Marathon.  Sixteen weeks is still awhile to go, but training is definitely in full swing.
Monday: Short tempo on the treadmill: 2 mile warm-up, 20 minutes at a 7:24 pace (I think that was an 8.1 on the treadmill), 2 mile cool down.  7 miles total, 8:25 min/mile average.
Tuesday: Finally warm enough to venture outside again! 30 degrees felt downright tropical. 6 easy miles outside at a 9:23 min/mile pace. These miles actually felt a little harder than they should as the trails weren't very clear.
Wednesday: Complete rest. Long day at work.
Thursday: 1k repeats. 2 mile warm-up, 5x1000m repeats with 2 minute recovery in between, 2 mile cool-down. The goal for the 1k's was under 7 min/miles, but I was nowhere close (closer to 7:20 ish). My legs would not move that fast. 8.1 miles total at an 8:40 min/mile average. I didn't get home from work until after 7 pm, so it was a late night of running, which I don't love. Maybe that's why this workout was a fail? I'm not going to stress about it too much as I do have a lot of time to keep working until Boston. I'll get the next one. 8.14 miles at an 8:39 min/mile average.
That evening, I received a surprise Christmas gift from my friends at Sound Probiotics– a few bottles of this awesome pill! Read more about it here.

Friday: 8 morning miles with Matilda the vizsla. The short turnaround from a later run on Thursday night to a morning run was a bit tough, but we kept up about a 9 min/mile average. She just ran 8 the day before with Dustin around 7:15 min/mile, so my snail pace was easy-peasy for her!
By the way, she got a Barkbox under the tree and she loved it! Apparently she also loves the glorious Limon Pepino Gatorade.

Friday evening, we had tickets to the Lantern Lit Glogg tour at the American Swedish Institute. A neat new Christmas tradition!
Every Christmas, each room of the mansion is decorated to represent a Nordic country- Norway, Denmark, Iceland, Finland, Sweden, etc. Along the tour, we received small appetizers.

The Yule Goat!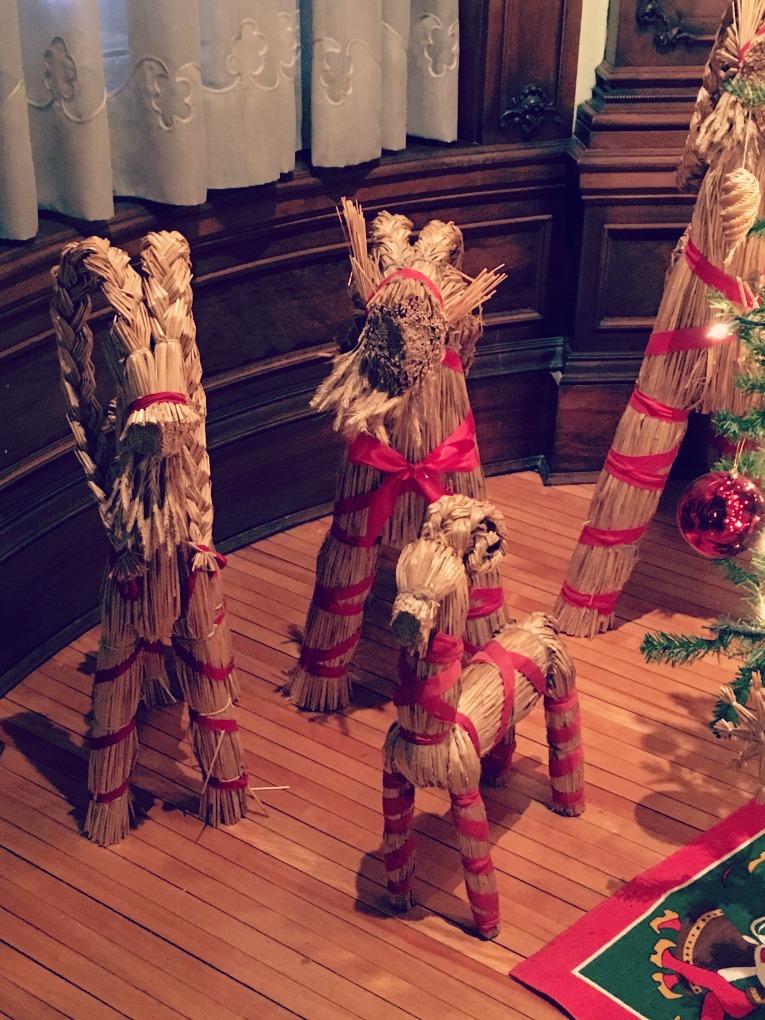 The Danish decorate for Christmas with these little "nisse" everywhere!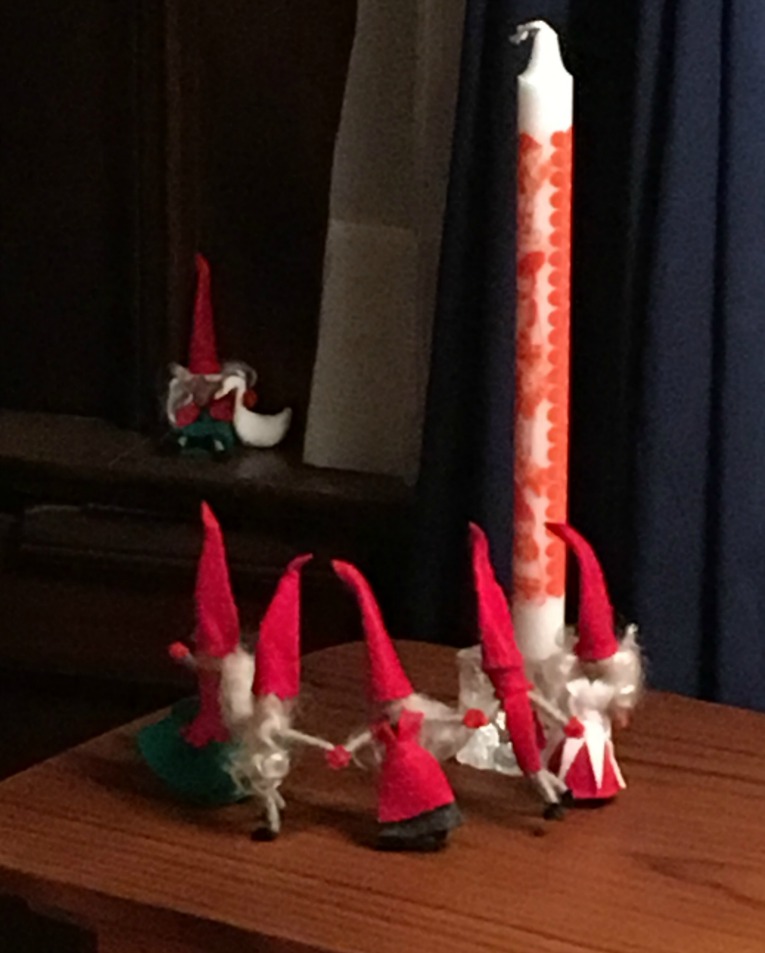 The tour began and ended with a Glogg tasting. Really fun!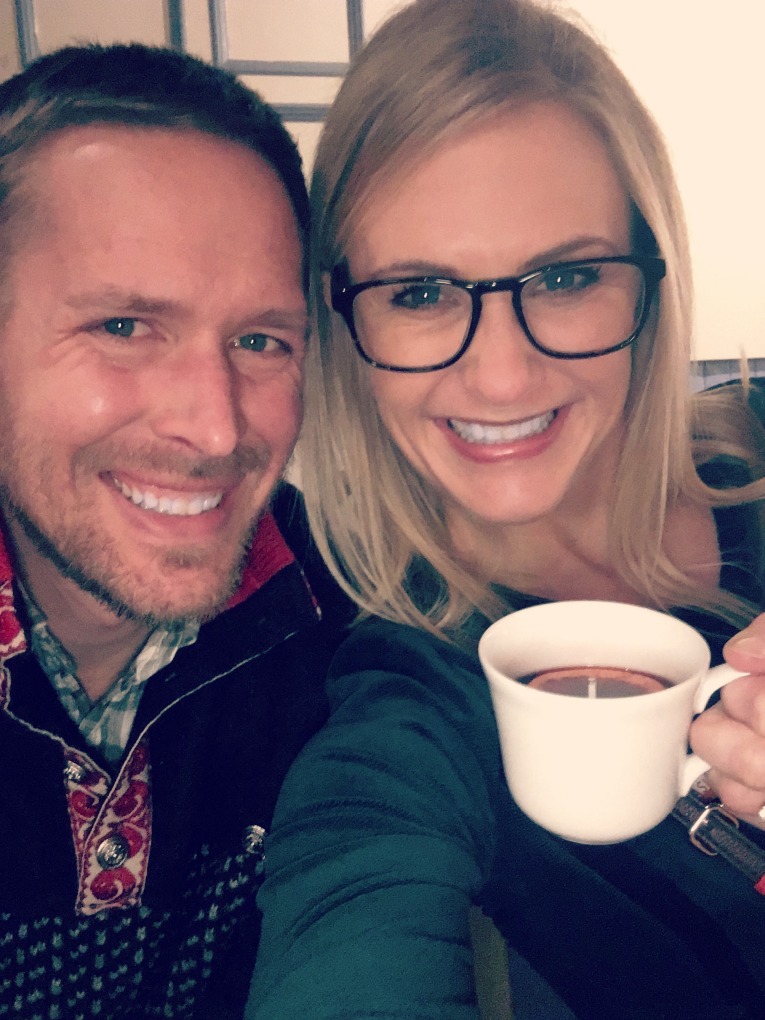 Saturday: 14 mile long run on Christmas Eve. I went to the run club, even though I knew there wouldn't be very many people there and no one at my pace. And I was right…
On the short drive to the club, we slid right through a stop sign! It was SO slick out there! I started to regret my decision to run outside…
I muscled through 14 miles on terrible footing- black ice the whole way. There were no places on the trail that WEREN'T really slippery. So, so bad! It took me forever– I had to walk in places. I was worried that I would slip and fall and have no one with me to help! I mean, yes, there were other people out running, but I didn't bring my phone. Eventually, I made it back to the club at a slow-for-me pace. I think 9:40 min/mile average. My muscles were sore in weird places, most likely because of the changes to my gait from running on the ice.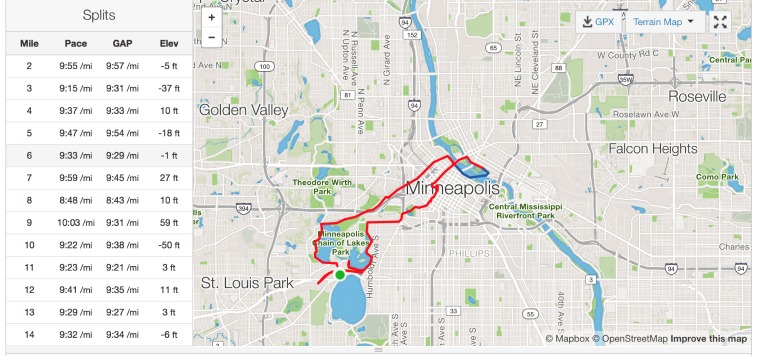 We warmed up after the long run at French Meadow (one of my favorite post-long run brunch places in Minneapolis!)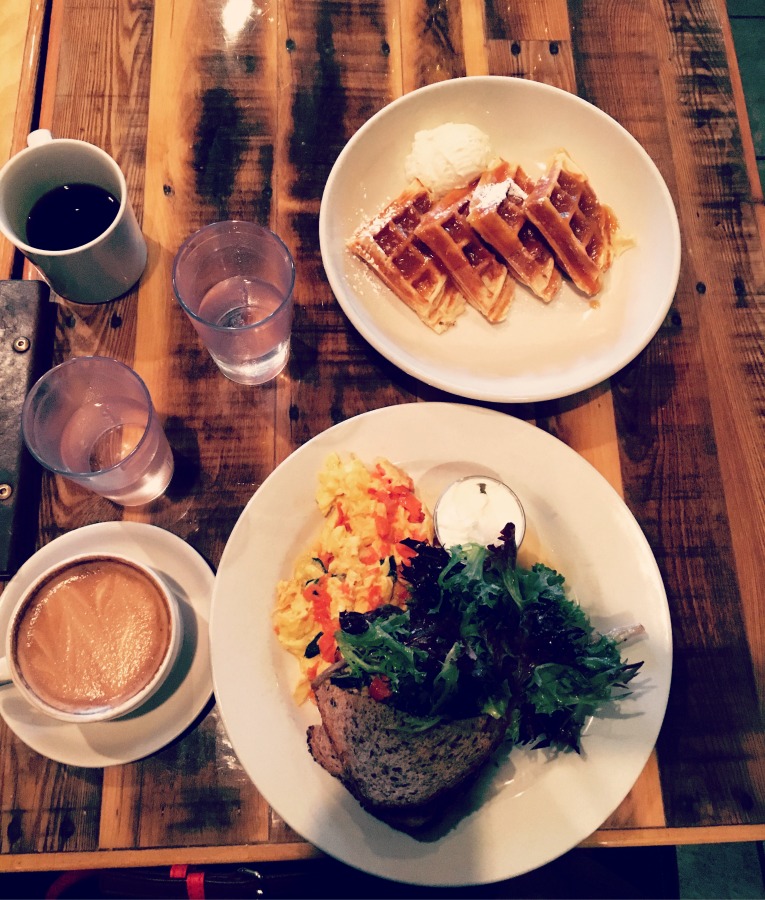 Christmas Eve afternoon was spent doing some last minute gift-wrapping, cooking, and baking some Christmas cookies.
I never claimed to be artistic…They taste just as good no matter what they look like, right?

Sunday: Christmas Day! Dustin and I  have our own tradition of running on Christmas Day before delving into any celebrations. But this year, the weather just didn't let us do it. We headed out around 9 am and the roads and sidewalks were even worse than yesterday. We made it to the end of the block before calling it off. Instead, I quickly changed and ran 5 miles on the treadmill before sitting down to a scrumptious brunch of homemade (from scratch by Dustin) cinnamon rolls, grilled bacon, and fruit. So good.
Guess what Santra brought us? Our Boston jackets!
…And by "Santa" I mean I ordered them online and they arrived yesterday, ha! I will not wear it until after the marathon though as I think it's bad luck.
Total: 48 miles of running.
All running, no cross training. Bummer 🙁
The few times I might have been able to fit in some cross training I either chose sleep or there weren't any classes going on due to the holiday. Sleep was important this week though, as it was another crazy busy one at work, which I know seems nuts when everyone else is quiet this time of year! I'm hoping things quiet down next week and that I am able to fit it more.
I'm linking up with Jess at Jess Runs ATL again for our weekly recap. Join us, details below!
(Visited 414 time, 1 visit today)