Hi there! I'm here with my weekly recap; I'm still linking up with Jess from Jess Runs ATL. Join us- details below!
So, this week was good because I'm back to running. After a week without it, it felt great to get back to normal. My normal. 🙂
Monday: Easy 4 miles after work around 9:20 min/mile. Yay for running and fall weather!
Tuesday: Easy 6 miles before work around 9:20 min/mile. Alchemy's A20 class after work with JT as the instructor. Tough class! I think I was still sore from Sunday's class; this class definitely left me hurting for a few days.
Wednesday: Easy 4 mile run with Matilda after work. 9 min/mile.
Thursday: Easy 5 miles before work at a 9:30 min/mile.
Friday: Easy 4 miles (9:30 min/mile) with Matilda and my friend Lindsey before work.
Saturday: 15 mile long run with the Calhoun Beach Running Club. The group of girls I ran with are all doing Twin Cities, Chicago, or Portland in two weeks. They are all fabulously fit- their legs are fresh and ready to race.
Me? Not so much. I am still recovering from Cottonwood (only two weeks ago!) I was overly ambitious that I would be able to put down 15 miles with them. I stuck with it for 13 but the last two I had to walk. My legs were very tired…

I suppose that I missed running with my friends and was tempted to go longer and faster than I should have two weeks after my marathon. Lesson learned. I listened to my body and did NOT run on Sunday.
Sunday: No running. Took a [solidcore] class. Lots of walking with Matilda. Dustin was on a solo-hiking trip in Colorado (He's home now- he survived!)

So it was just me and Matilda hanging out at the dog park, taking walks, and chilling at the abode.
Summary: 34 miles, 2 strength classes (Alchemy and solidcore)
Though it's starting to feel (and look!) like fall, it's still a little warm. I'm really hoping it cools down for the Twin Cities Marathon in two weeks. My sister is racing and I want her to have a fabulous experience in my city!
As for me, I'm registered to run the Hot Cider Hustle Half marathon on October 22; I'm not racing it, but just running it with a friend who hopes to break two hours (I hope to pace her). This is a totally new race in the Twin Cities and it's always risky to run an inaugural race. They already changed the race location because it became too popular. Hopefully that is the only snafu!
By the way, I recently purchased Run Fast, East Slow by Shalane Flanagan. I recommend that you buy it!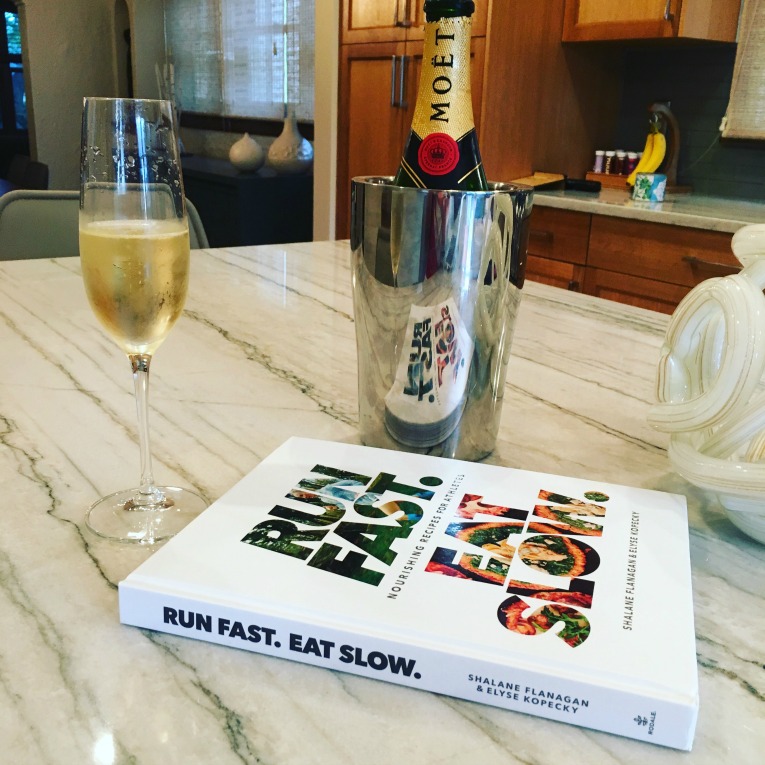 Last Sunday we made the Pig & Fig Quiche. This particular recipe had a lot of steps, but it was worth it- very tasty!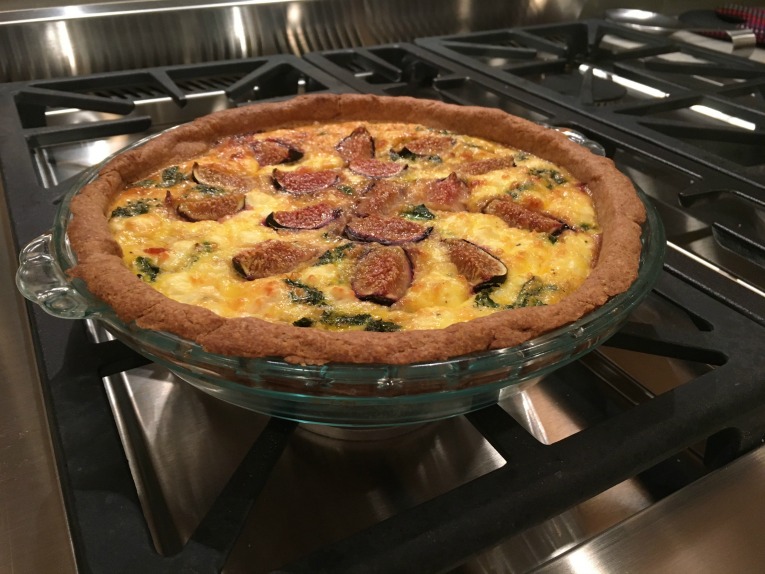 (P.S. I still have not received confirmation that I am registered for Boston…I heard that we will find out on Wednesday!)
(Visited 484 time, 1 visit today)