I have a bit of the post-marathon blues.
I trained hard for Grandma's Marathon and it didn't go the way I had hoped. I think another reason for the blues that normally when I finish a marathon, I have the next one selected and a potential trip booked to look forward to.
But this time? I'm a little lost. I don't know what's next on my racing schedule. I don't have my next marathon planned.
Well, I know that I'm running a small town 5k for the 4th of July near Dustin's family's cabin and I have a handful of other shorter races on the horizon (the Endless Summer Trail Races, the Torchlight 5k) but I don't know what my next marathon will be. It's weird- I'm all out of sorts!
I took this week off entirely from running and I tried not to think about running that much. I haven't really decided if I will do a "last-chance" marathon this fall or not. I'm leaning towards giving it a shot but I"m not certain, and if I do one, I don't know which one.
(Here are some useful articles about post-marathon blues: Runner's World, Complete Well-being, Running Fit.)
Here are the races that my coach suggested:
The Santa Rose Marathon:
http://www.thesantarosamarathon.com/
When: August 28th
Where: Sonoma, California
I'm actually heading to Napa the weekend before this marathon for my sister's 40th birthday, so this one doesn't really work that well (Northern California two weekends in a row?) I have already run a marathon (two actually) in California so this does not fit into my 50 state goal either.
Last Chance BQ Grand Rapids:
http://lastchancebqgr.com/course-details/
When: Sept 10th
Where: Grand Rapids, Michigan
This one is close to my parents' house, but its 6 laps of a 4 mile loop. It could be an interesting experience, but it could also suck. Really bad. I have already run a marathon in Michigan (the Grand Rapids Marathon in October, actually.)
Skagit Flats Marathon
http://skagitflats.skagitrunners.org/registration/
When: Sunday, September 11th
Where: Burlington, Washington
I know nothing about this race. I have run a marathon already in Washington state (The Rock n Roll Seattle Marathon.)
The Ventura Marathon
http://www.venturamarathon.com
When: Sunday, September 11th
Where: Ventura, California
I know nothing about this race. I have a run two marathons already in California.
Holland Haven Marathon
http://www.hollandhavenmarathon.com
When: Saturday, September 11th
Where: Holland, Michigan
I know nothing about this race. I have run a marathon in Michigan already.
Big Cottonwood Marathon
http://www.bigcottonwoodmarathon.com
When: Saturday, September 10th
Where: Salt Lake City, Utah
This marathon has a TON of downhill, which sounds better than it is. The St. George Marathon in Utah also had a ton of downhill and without training on downhill, it will TEAR up your quads. I know this from experience, because I ran the St. George Marathon in 2011 (which was still one of my favorite marathons, even though it was tough). So, yes, I have already run a marathon in Utah so this one also doesn't fit into my 50 state goal.
Do any of you have any advice on these races? Please share!
On to the weekly recap..Sure I'm not training for anything but it feels weird not recapping each week here!
Monday: Rest. Sadly, the Monday before Grandma's, I had to put my cat Garth to sleep due to kidney failure. Exactly a week later, our second cat died of heart failure. Perhaps it was heartbreak.
It was a sad time in the Benson household. Poor Matilda lost all her furry friends!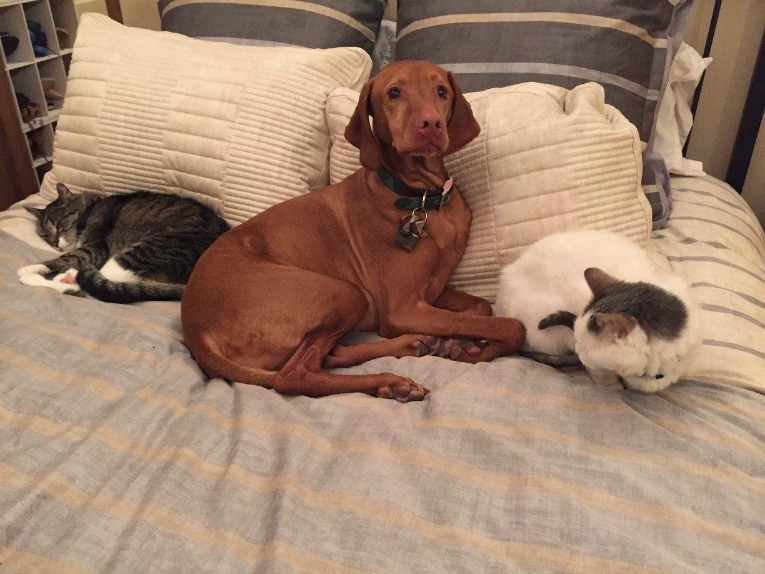 Tuesday: Rest.
Wednesday: Pure Barre. Title Nine Fit Fest preview party after work!


Thursday: [solidcore] at 5:30 am. Great class- I missed it so much!
Thursday evening, I hosted a potluck for all the girls in my running club that ran Grandma's. It was fun celebrating all our hard training!

Friday: 45 minute "Jolt" spin class at Surge Cycling in the AM, 45 minutes of lap swim at the St. Louis Park Aquatic Center after work (in the sun!) It's $5 after 5 for "Twilight Swim." I was the only one in the lap lanes!

Saturday: My first run back and it was a doozy. So humid. I took it very slow and ended with 7 miles around a 9:35 pace. I wanted to get this first run back done as it always feels super clunky, as just as expected, it did. The heat and humidity did not help.
Sunday: Rest again! I thought about getting up early to run before we headed to the Pride Festival and parade, but instead I opted to sleep in.
Pride Festival! It was a beautiful day to celebrate LOVE.
Target gave away the glasses in the parade. 3M gave away the tape 🙂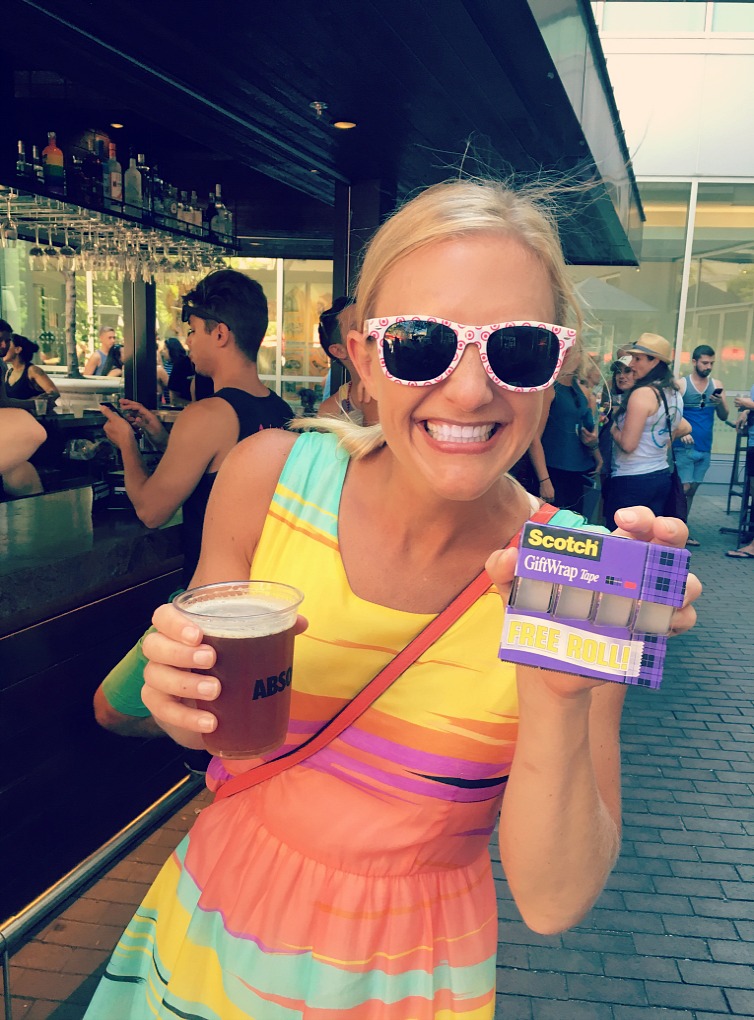 Just a reminder to comment on this post for a chance to win a Title Nine bra of your choice. For an additional entry, please tweet about Fit Fest using the @TitleNine handle and #T9FitFest hashtag. Tweet to me too @TheRightFits so I know you are entered! Make sure you enter ASAP, I'll randomly select a winner next Tuesday!
(Visited 571 time, 1 visit today)