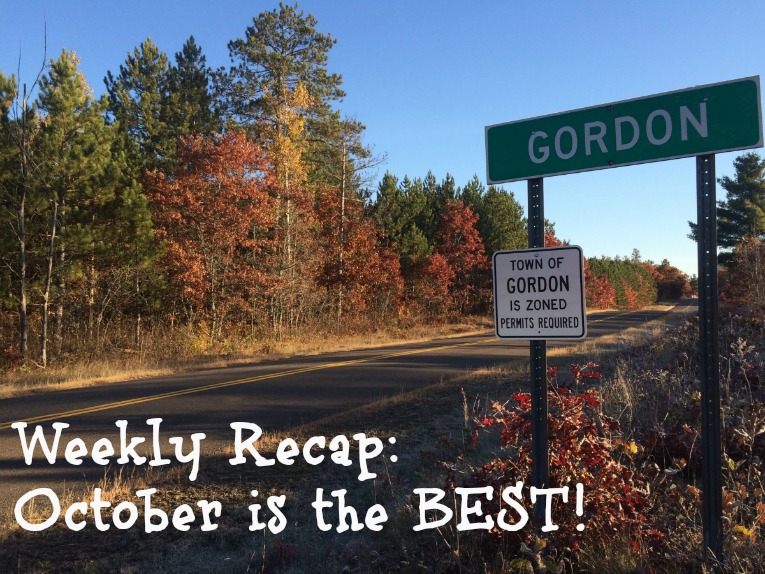 I'm behind on my "training for the Richmond Marathon" recaps, so I'm going to share last week really quickly and then move on to this week- my BIG push week!
Week of October 5-11:
This was a bit of an easier week. I had a global directors' conference at work, all day every day. My coach switched things around a bit, knowing that I wouldn't have as much time for higher mileage with lots of work commitments.
Monday: 2 mile warm-up, 8x400m at 7 min/mile pace, 2 minute recovery, 2 mile cool down. This was meant to be an easier workout just to get my legs moving. 7.75 miles total before work.
Tuesday:  8 miles recovery in the AM, joined by my friend Lindsey for part of the run (she seriously killed it at the Chicago Marathon- congrats!)
Wednesday:  5 miles easy in the AM
Thursday: 2 mile warm up, 8 x 300m at 7 min/mile with 90 second recovery, 2 mile cool down. Similar workout to Monday, just a bit shorter distance but shorter recovery. 6.75 miles total.
Friday: 5.9 miles in the morning with my friend Monica, 6.3 miles at the Night Light Trail Run 10k,  around 12 miles total for the day
Saturday: 15 mile long run with the last 5 miles at goal marathon pace (around 8:20). After the long run, we headed to Turtle Lake, Wisconsin for our friends' wedding. Good times.

Sunday: REST! Much needed. I was pretty tired from the wedding the night before. We stopped by our friends' house to meet their vizsla puppy Scarlet. So cute!

Summary: 55 miles
Week of October 11-18:
This week included my 34th birthday, our 7th wedding anniversary, AND a women's running camp with Kara Goucher…not to mention I hit 76 miles for the week. This will probably be my biggest week in terms of mileage. I won't be tapering quite yet, but my miles will not be this high any more. My coach said he stressed my body this week to push it and now it will be less about the miles as I lead up to Richmond on November 14th.
Monday:  2 mile warm-up, 8x1000m with 1 minute recovery, 2 mile cool-down, 1000m done at a 7:38 pace in the morning…by myself..with MACE! 9.4 miles total. 5.25 miles recovery after work. About 15 miles on the day
Tuesday: 7.5 miles easy with my friend Christie, who is back to running after the Berlin Marathon! Congrats on the World Major!
Wednesday: 7 miles easy in the AM with my friend Julie. After work, it was the Salomon Autumn Trail Race 5k at Hyland Park. I did 1 mile to warmup and my Garmin had the race at 3.5 miles at an 8:15 average pace. 4.5 miles total in the evening for 11.5 miles total on the day. Perfect way to celebrate turning 34! Followed up by Punch Pizza of course 🙂
ETA- Big hello to reader Bethany who stopped by to introduce herself! That pretty much made my birthday to hear from someone who actually reads!!! Thank you for saying hi.

Thursday: 5.5 miles in the AM with Matilda. That evening, my sister Erin arrived from Chicago to attend the Minnesuing Acres Women's Running Camp with me.
Friday: Before we headed up north to running camp, we needed to do our long runs! Erin had 18 miles to do for her training for the Indianapolis Marathon and I had 22 miles. We stuck together for the first 8.5 and then I sent her on her way for the rest of her run. I did another 14 on my own on a beautiful fall morning in Minneapolis for 22.3 miles total. Whew! Shortly thereafter, we were in the car and heading north to the running camp.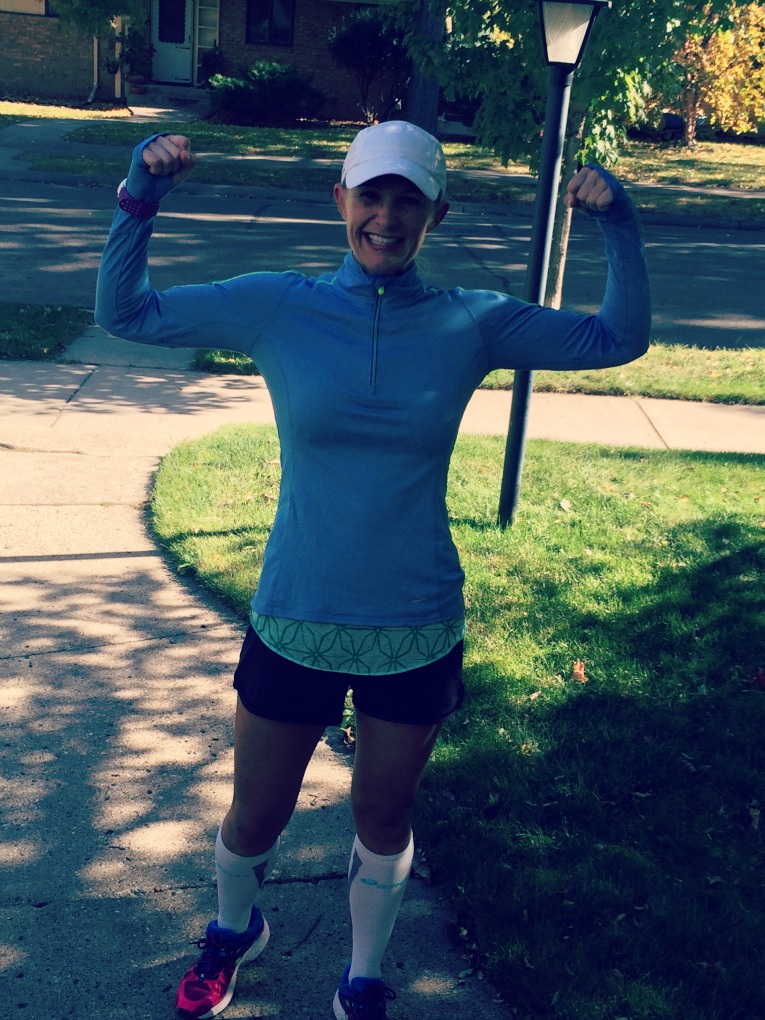 Saturday: Running Camp! I have a lot to say about this awesome camp, but for now I'll just share the actual running. We did our first 5 at 8:30 am. Erin joined me for this one. We ran through some beautiful trails by the retreat, getting surprised by two deer that zipped past us!

Unfortunately my sister was experiencing some foot pain, so she skipped out on the second run (with Kara Goucher!) in the pm.
The second run was another 5 miles. I wanted so badly to keep up with Kara to hear what she was saying so that I averaged sub-8 min/miles for this one. Of course, this was just a walk in the park for Kara, but my tired legs were definitely struggling! I have lots of posts planned about the camp, but during the run, Kara was talking openly about the Alberto Salazar scandal. She said coming out against him felt like "throwing her dad under the bus" but that she had to realize that she cared more about herself and her values than about her coach.
I have to be honest that I thought it was SO cool to hear her tell her story first hand DURING A RUN and I was a bit star struck. Pinch me, I'm running with Kara Goucher….so cool!
Here's the best I could do for a run selfie but I swear she was with me. Ahead of me, of course, but Kara WAS there. 🙂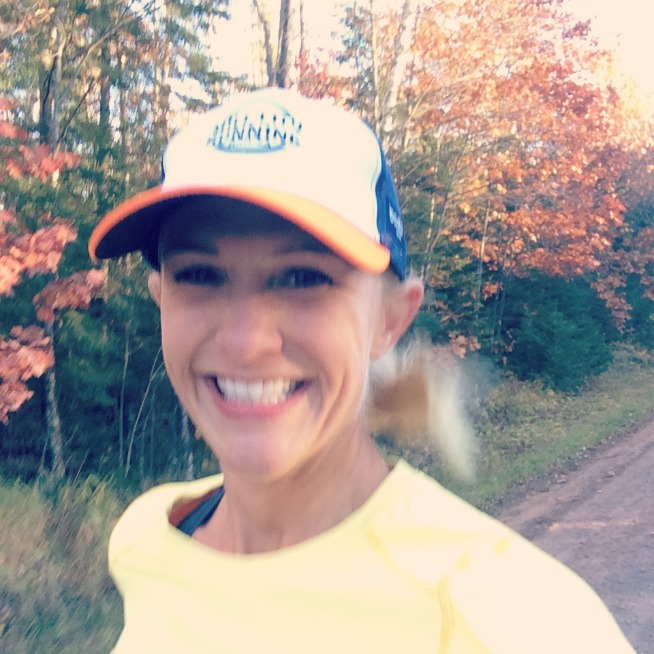 Sunday:  Easy 5 miles on a brisk 26 degree day in northern Wisconsin! Can't complain about the beautiful colors (from the cover photo above!). I absolutely love running this time of year.
Summary:  76 miles. SEVENTY SIX! Whoah. That's a lot of miles, I know, but that's what my coach had on the schedule. Hopefully he knows what he's doing right?  Honestly, I feel pretty strong and hope that it continues. My body seems to be adjusting to the high miles and I am careful to get a LOT of sleep and hydration.
By the way, today was Dustin and my 7th wedding anniversary. Time sure flies when you're having fun!


In other positive news, Garth the kitty was found at an animal shelter. He is home and recovering from his big adventure. Thank you for all your concern!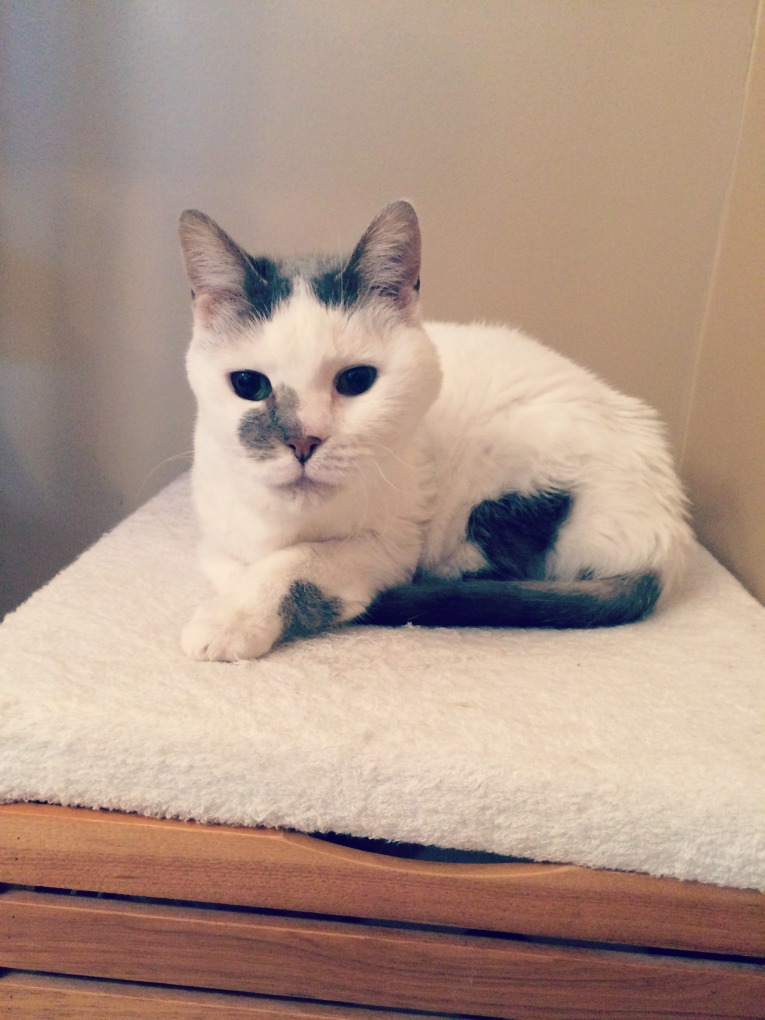 Less than a month until the Richmond Marathon. I'm definitely getting excited!!!
(Visited 440 time, 1 visit today)