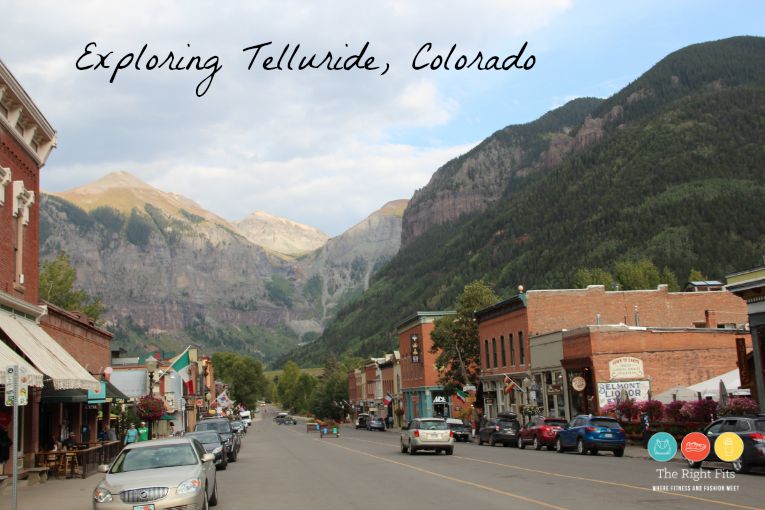 On Monday, I shared my race recap of the Imogene Pass Run, which was held on Saturday, September 12. That post focused on the race, but I wanted to share some of the other things that we did during this short little Colorado getaway. This is a primarily a fitness blog, but I like using it as a place to share my travels as well!
Hopefully you find it useful if you ever find yourself heading to Telluride, CO in the near future.
Friday:
We arrived in Telluride pretty late on Thursday night. We slept in a bit on Friday, eventually getting up to do a short shake-out run. Our hotel was a quarter mile away from a multi-use trail along a stream through town, so we headed there for a run. It was a great location for our hotel; I would highly recommend the Hotel Telluride. It had a rustic ski town vibe, but plenty of modern amenities. And I'm a sucker for the fruit-infused water they had every day in the lobby- pineapple ginger, pear mint, the combinations changed each day and I loved them all! It helped to stay hydrated in that dry Colorado air.
I was struggling a bit on that shake-out run on Friday (elevation in Telluride is 8,000 feet). Dustin told me "altitude is all in your head." What!! It's not in my head! It's real! It's hard! What have you signed me up for??
I had a bit of a meltdown where I told him I wished we hadn't signed up for this race as I was feeling unprepared…He was patient as always and let me have my freak out. I realized afterwards that 4 mile shakeout run was 2 miles uphill- the uphill miles were the freak-out miles. On the two miles downhill back to our hotel, I was already in a much better mood, excited to be in Colorado. Funny how that works…
After our run, we explored the charming town of Telluride, grabbing breakfast at Butcher & the Baker. Butcher & the Baker was a cute restaurant with counter service serving an awesome brunch. We ended up going there twice because it was so good.
Shopping in Telluride:
After brunch, we wandered along main street to shop a bit. I bought a clearance swimsuit from Patagonia as I forgot to pack one and we had plans to either soak in the hotel hot tub or head to a local hot spring. A swimsuit was necessary…(or so I thought? Read on…)
I also purchased some Telluride-made dog treats for Matilda and our friend's golden retriever Breck. Breck's mom was returning the favor from when we watched Breck a few weeks ago and she took care of Matilda during our long weekend away.
Dog-Friendly Telluride!
I would have loved to have Matilda in Telluride though as it is so dog friendly! All of the trails allow your dog to be off-leash as long as she/he is obedient on voice-command. Tilda would have LOVED to hike all around Telluride. Dogs are also allowed on all restaurant patios and for the few places that dogs weren't allowed, there were "barking lots" outside for your dog to wait. I loved it.

We saw so many puppies and dogs during our visit. Dogs are the best and Telluride loves dogs so that means I love Telluride.
Our hotel, the Hotel Telluride, was also dog-friendly! In fact, they feature a picture of a vizsla on their website. Read all about their dog-friendliness here. So cute.
Mountain Village:
After grabbing our packets in town for the race on Saturday, we took the gondola over to the mountain village where the ski base is located. The gondola from downtown Telluride to the ski area runs from 7 am to midnight every day and its free. It's also almost entirely powered by solar energy, which is pretty cool.
The mountain village was pretty quiet and not quite as charming as downtown Telluride, but I'm sure its bustling and fun during the winter ski season. We had a quick appetizer at the Tomboy Tavern in the mountain village before heading back to our hotel to relax a bit.
Where to Stay:
The Hotel Telluride was nice and it was in a perfect location for the race. We rarely had to drive anywhere; most restaurants and activities were within walking distance of the hotel. Of course, we did have a rental car since we flew into Grand Junction, but we didn't have to use it that often. The Hotel Telluride was also conveniently located for running along the stream in town. And it was a great location for the Imogene Pass Run!
Eating/Drinking in Telluride:
Friday night, we grabbed pizza at Brown Dog Pub. Carbo-loading! Good pizza and a fun vibe.
Saturday was the Imogene Pass Run, which took me quite awhile…as in over four hours awhile! By the time we hobbled back to our hotel and showered, we were ready for lunch, which we grabbed at the Floradora Saloon. I had a burger that had macaroni and cheese on it. Probably the wrong fit, but I think that I earned it after over 4 hours of grueling mountain running, right? After lunch, we actually went back to our hotel for a nap, eventually heading to the Telluride Brewing Company to do a tasting there.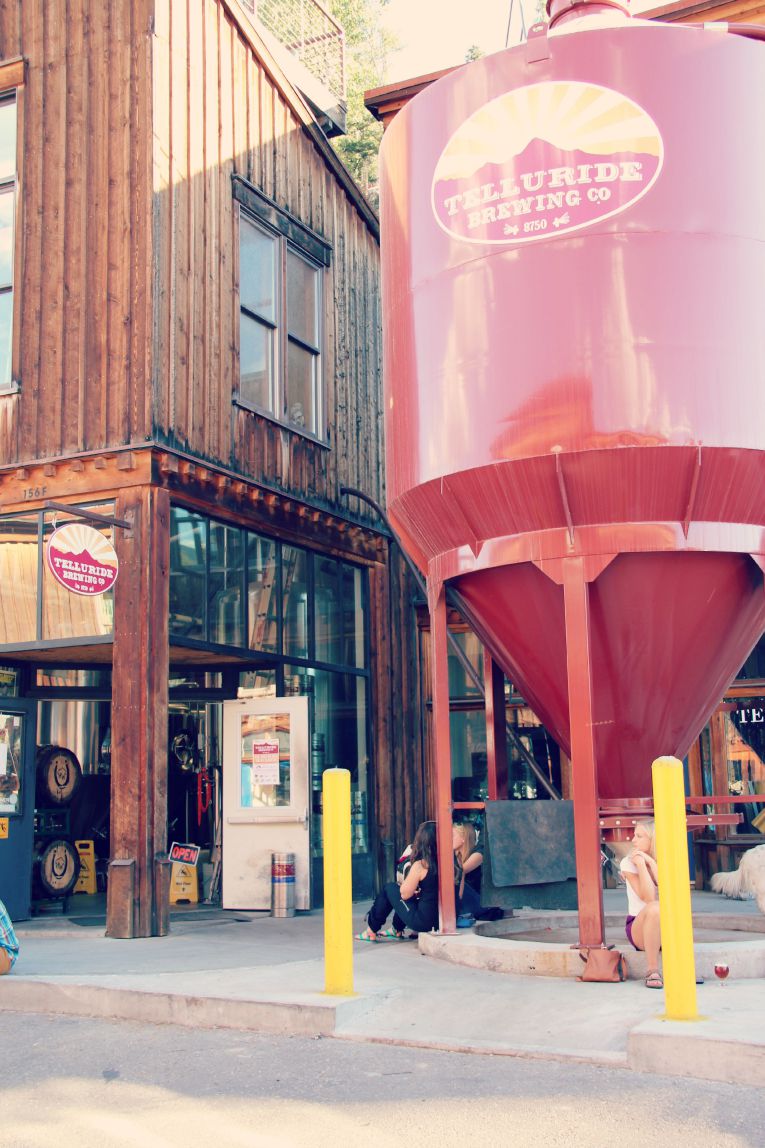 It was a cool brewery with a nice vibe. It was a little small, but no big deal as the weather was so nice as we could sit outside. Dog-friendly of course!
The beers were good and the people were friendly. Simple things that make me happy.
After the brewery, we went to a restaurant called "There Bar." It was a recommendation from a high school friend of Dustin's and it was AWESOME. Really fun place. Super tiny spot, so definitely get a reservation.
(By the way, my dress is from my first box from Le Tote!)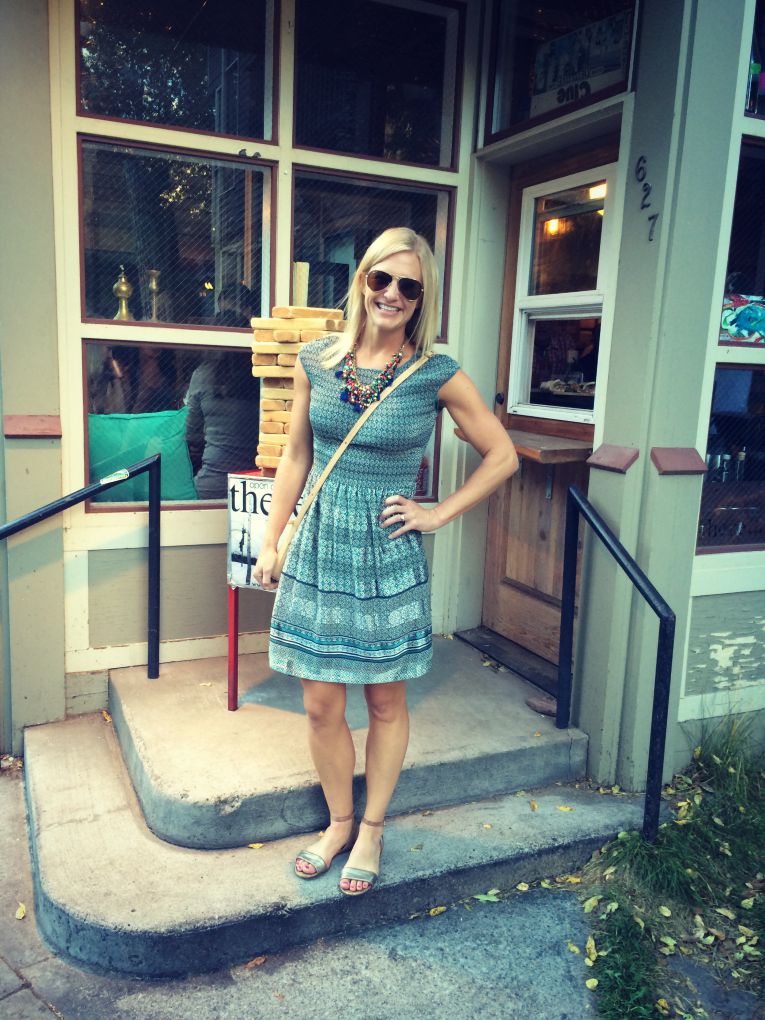 "There Bar" reminded me a little bit of Tilia in Minneapolis, but maybe a little funkier. We shared a variety of small plates and some tasty cocktails. And then we could walk back to the Hotel Telluride afterwards- no driving necessary.
Orvis Hot Springs:
On Sunday morning, we tried to go for a recovery run, but my legs were so, so sore from the Imogene Pass Run that it wasn't pretty. We made it 4.5 miles before I decided it was time for brisk walking instead.
We grabbed breakfast at "Baked in Telluride" and then packed up to drive to Ridgeway to check out the Orvis Hot Springs. Many years ago, we went to the Norris Hot Springs outside of Bozeman with my sister Laurie and her husband and it was a blast. We were hoping the Orvis Hot Springs would be just as fun. Well, the Orvis Hot Springs were a little bit different than the Norris Hot Springs. Remember when I said that I had purchased a swimsuit from Patagonia on Friday? Well, I didn't actually need it as the Orvis Hot Springs are a clothing optional facility. Definitely a different vibe than I was expecting. We did still stay and soak for about an hour. It was $12 for an hour or $16 for the whole day. It was a beautiful day and nice grounds and the hot springs felt great on my sore legs. No pictures.
Dylan's Candy Bar:
Later that afternoon back in Telluride, we took the gondola again over to the mountain village, where there is Dylan's Candy Bar- yes, there is a Dylan's Candy Bar in Telluride!
This is the same Dylan's Candy Bar that is in NYC and Chicago. Apparently, it is owned by Dylan Lauren, heir to Ralph Lauren. Ralph Lauren has a beautiful ranch in Telluride. We drove past it on our way to Orvis- there were these cool teepees on the property for his guests. Wouldn't it have been fun to stay there….
Our final dinner in Telluride was at a small Thai place called Siam. It was packed and "hopping." I had the green curry with tofu and Dustin this amazing banana curry- his dish was really good. We also grabbed beers at another Telluride brewery/brew pub called Smuggler's. Lots of good beer to be had in Colorado.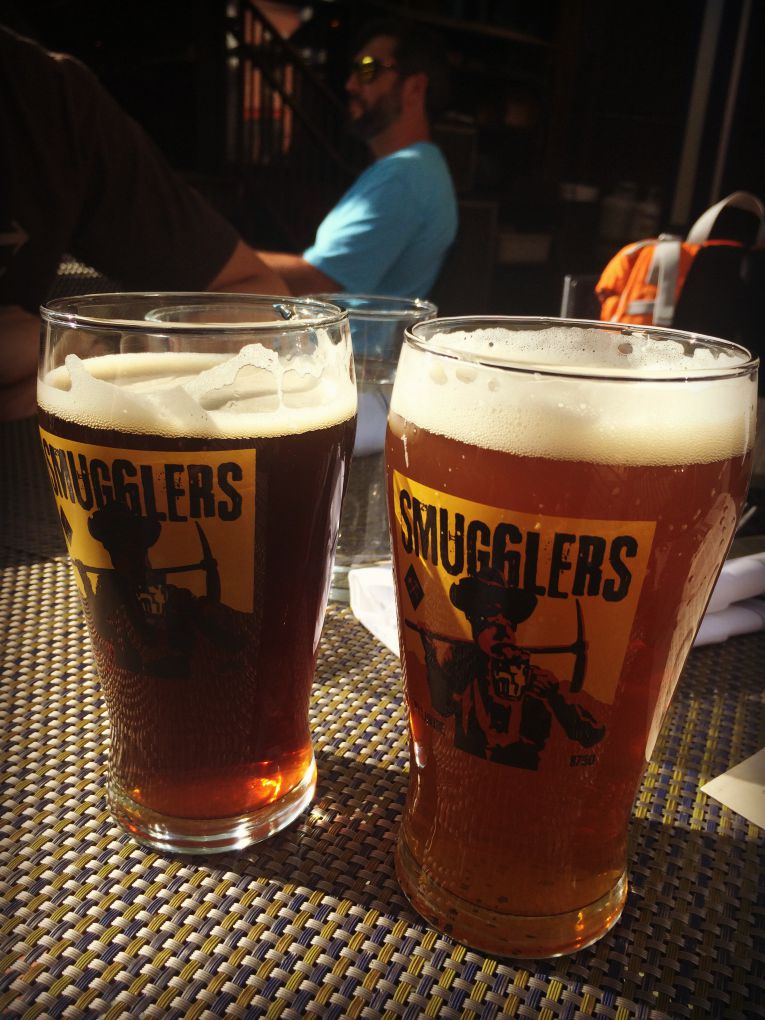 Monday morning, we were up early to start the drive back to Grand Junction for our flight to Salt Lake City and then to Minneapolis. I feel like we saw a lot of Telluride and the surrounding area during our short visit (especially because of all we saw during the race!) Of course, hiking would have been an obvious activity to do in the area, but I felt like we got the best of the best in terms of hiking by doing the Imogene Pass Run!
I would love to go back to Telluride in the winter for some skiing sometime in the near future…or maybe next September for the Imogene Pass Run again!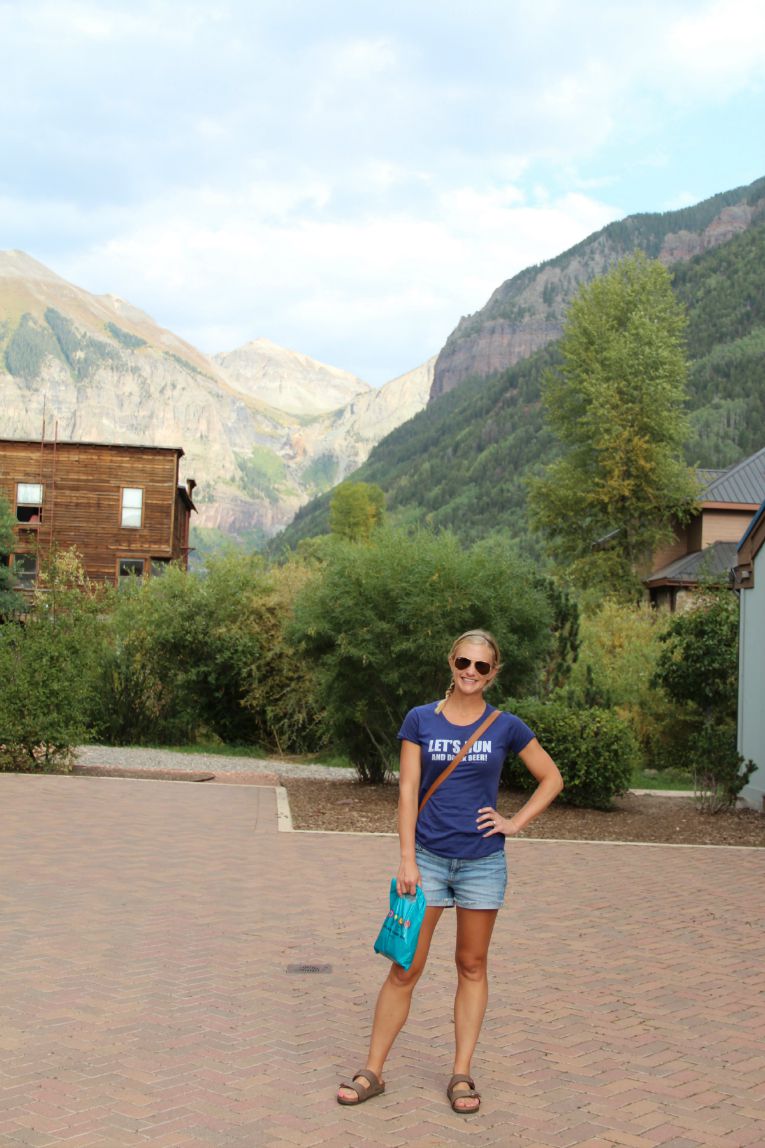 (Visited 716 time, 1 visit today)