Fitness Fashion Friday is back!
Most of the time, my fitness fashion reviews are about apparel and gear for adults (and mostly adult women in that case). But today is not for "grown-ups." Today's installment of Fitness Fashion Friday is something that might appeal to any younger readers out there. It might also appeal to the moms/dads out there with young daughters who are just getting into fitness fashion!
Today's post is a guest review from my 12-year-old niece Maggie. She recently went on a little shopping spree with her mom (my sister Cresta) at the ivivva store in Brookfield, Wisconsin and she's here to tell you all about it.
First, what's ivivva?
ivivva (ih-vee-vah) is lululemon's activewear brand for young girls, designed for "young girls dancing their way through life. Run as a separate business entity, lululemon's fast-growing girls brand is as ambitious as any start-up out there."
From their website,
"We believe that both the logo and the name represent the strength and beautiful individuality in all girls. Inspired by active girls and created by lululemon athletica in Vancouver, BC in 2009, we celebrate girls by designing beautiful athletic wear and experiences that connect girls through movement and encourage them to dream big. ivivva sparks and connects a global community of brave, compassionate and adventurous girls – to get involved, support each other and impact the world around them in their own unique way."
From what I can tell, ivivva apparel is very similar to lululemon- just smaller! It appears to be very well-made with lots of attention to detail and a lot of the same cool features of the regular lululemon brand.
Location?
Locally, there is an ivivva store at the Mall of America (2nd floor, south side) and there is an ivivva showroom (limited hours) in Excelsior, MN
There is also an ivivva store near my sister's family in Wisconsin!
My niece Maggie was gracious enough to share her review of the items that she received in her back-to-school shopping. Read on to hear Maggie's first-hand review of ivivva apparel!
Rhythmic Short:  retail $32
(Made with sweat-wicking Luon fabric)

Maggie's Review of the Rhythmic Shorts:
"The rhythmic shorts are comfortable and nice for gymnastics (wearing over a leotard), dance, running and pretty much any athletic/exercise thing. You can get them in tons of colors and some are reversible. They have a little pocket in the back which is too small for an iPhone but a nice size for money or something smaller.  Some of the shorts you can get have sticky's at the bottom of them but personally I think those are really uncomfortable, so I like these better."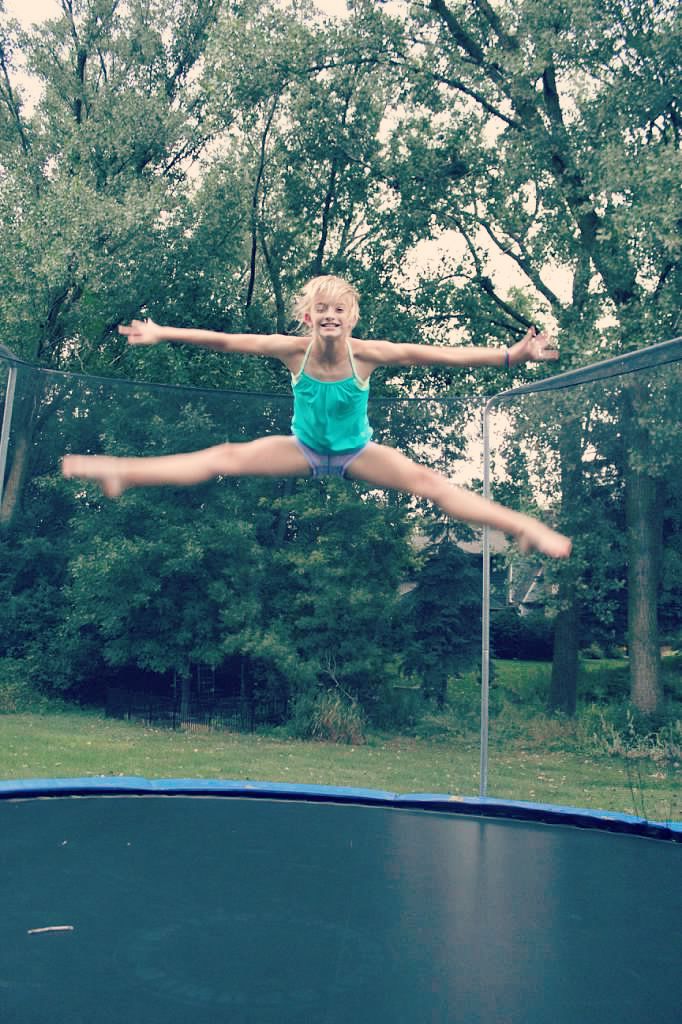 Dedication Pant: retail price $64
Made with Luon fabric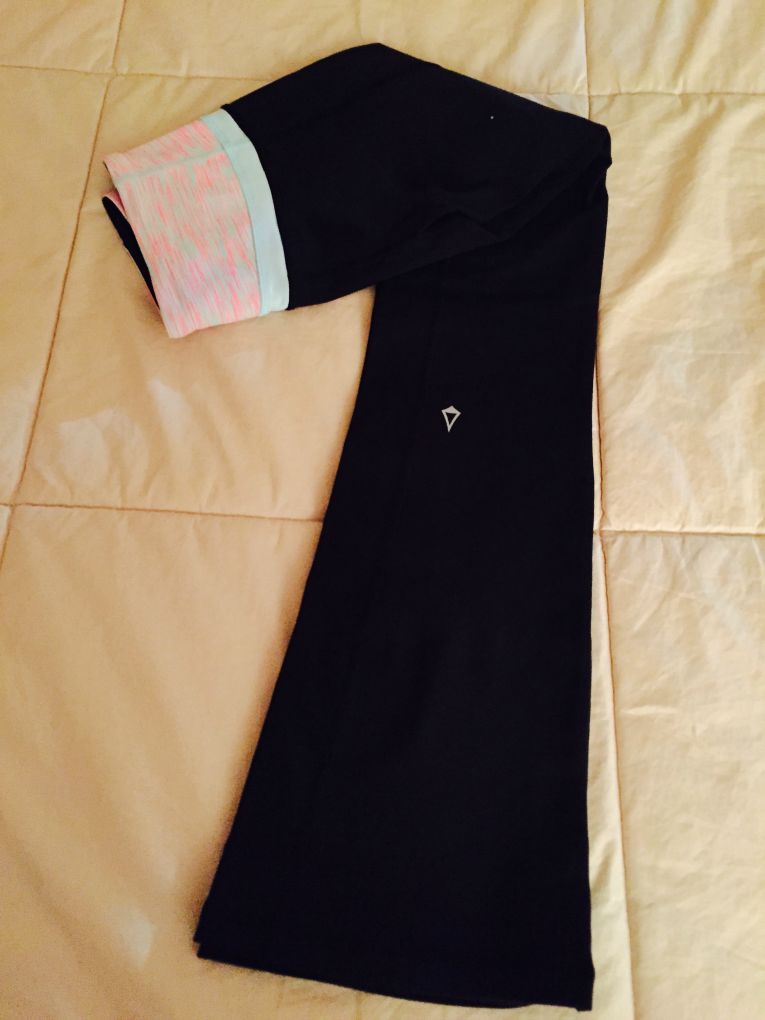 Maggie's Review: 
These also come in various colors but aren't reversible. I really like the look of them because they have a color strip at the top. They're good for just wearing around on a normal day or whatever else you want to do with them. I haven't worn them that much yet because it's hot outside.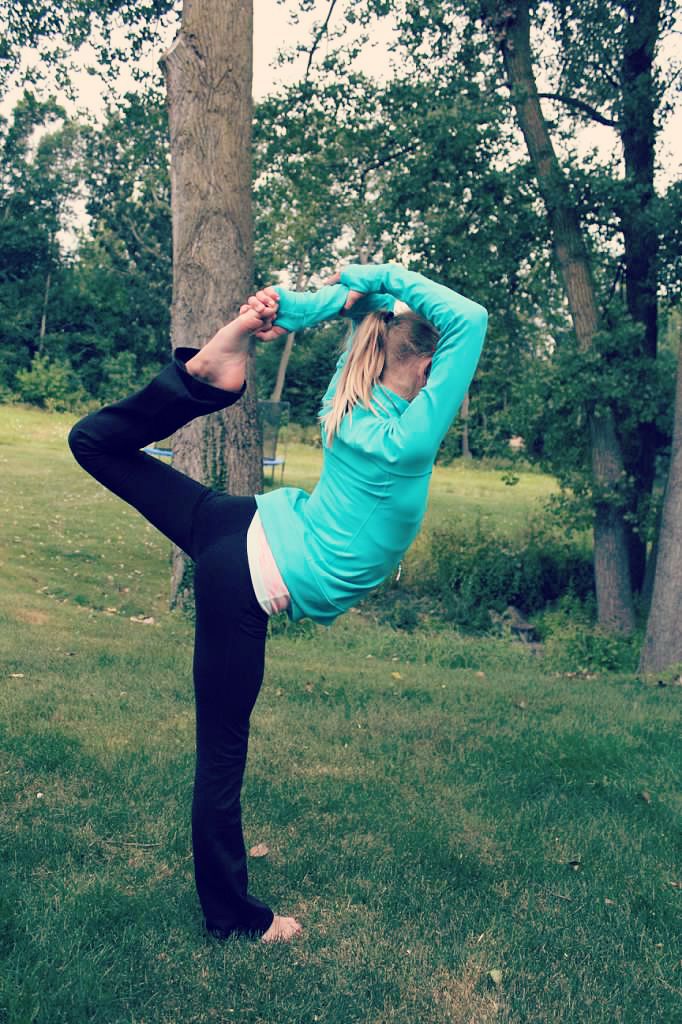 Double Dutch Tank retail price $34-$44
Top layer is Mesh fabric with a COOLMAX liner

Maggie's Review:
This is probably my favorite thing from my shopping day at ivivva. It's really pretty and the two patterns go together really well. I've worn this a lot so far and you can wear it pretty much anywhere. Today I wore it to a trampoline park and it was a perfect thing to wear because it's made out of athletic material and it doesn't fall down when you go upside-down. The only minor issue is if you wear it to much it rubs on your shoulder a little bit.
Rhythmic Crop retail price $48
Made with Luon fabric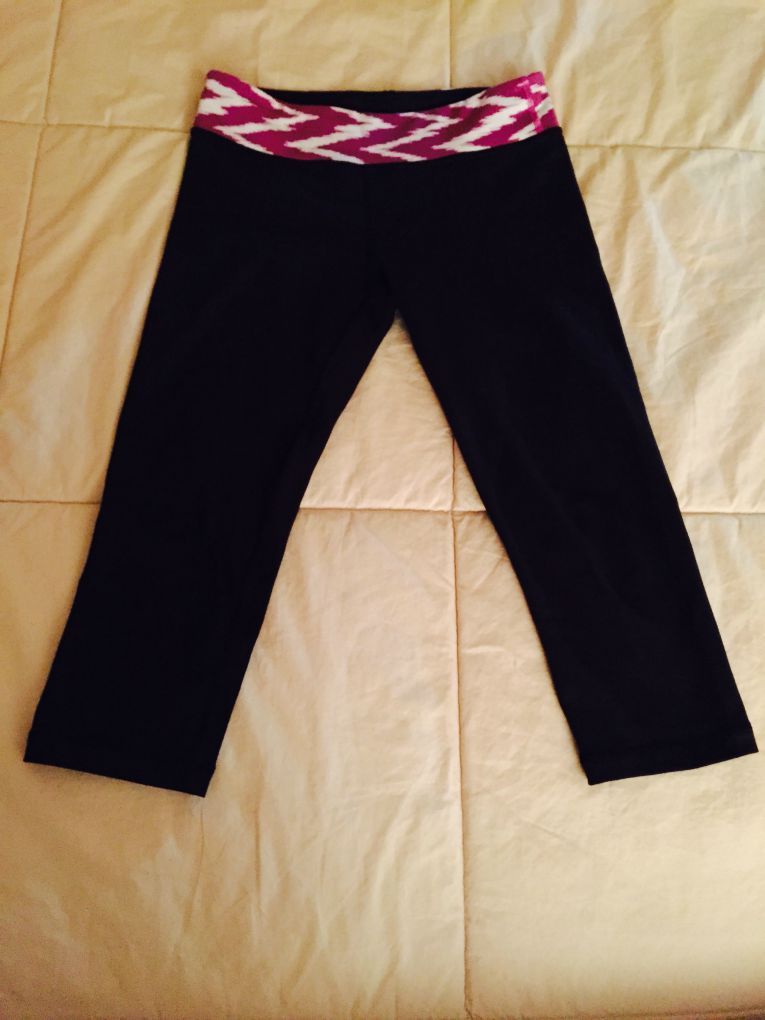 Maggie's Review:
These are nice but I think they are a little long for crop pants. They would be nice for running in the winter but they work fine as crop legging to wear under a dress or skirt. There's tons of cool color choices and there was a pink pair that I almost got. It also has the same small pocket in the back as the shorts, and the same color strip as the other pants.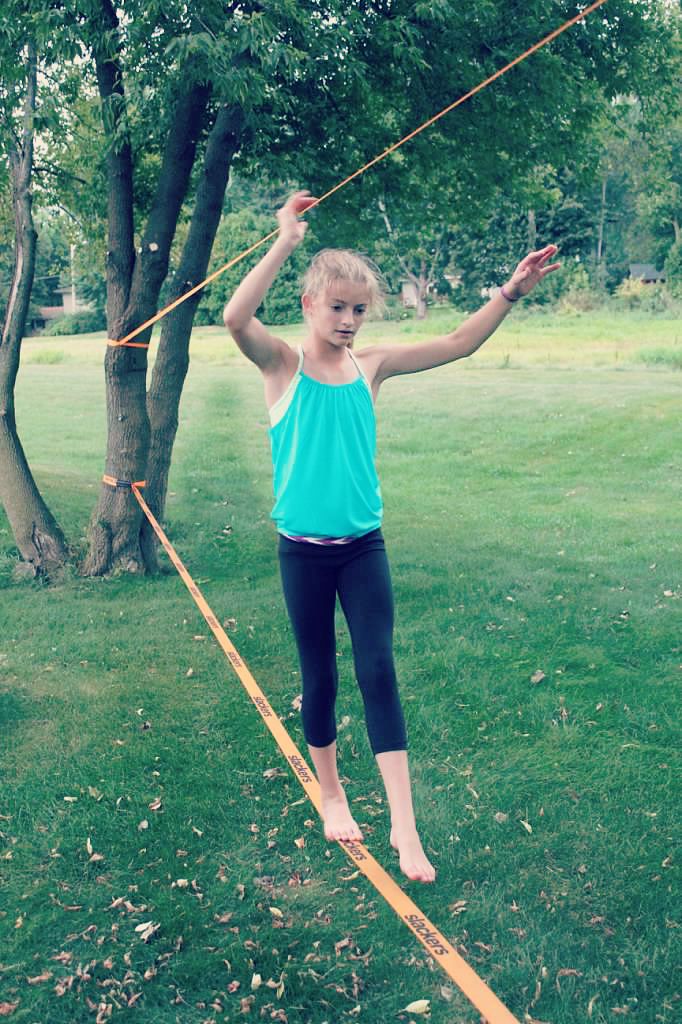 Perfect Your Practice Jacket retail price $78
Luon fabric is soft and four-way stretch. thumbholes and Cuffins finger covers help keep your hands warm


From Maggie:
I absolutely adore this jacket! Because of the material it's made of it takes about 5 minutes for it to actually start warming you up but the jacket is so stretchy it feels like you have absolutely nothing on at all. Plus the zipper can come off and be a ponytail holder just in case. They have other jackets that are made of different material but the shoulders don't move very well and are very stiff. This comes in so many colors too just like everything else and is amazing.
What was your overall experience at ivivva?
I would totally go back to ivivva! Since there was no one else in the store, I had  basically a private shopping session with one of the staff. They were really nice and told me everything I needed to know.
Ivivva also hosts yoga sessions- I attended one with my sister last Sunday.
It was really fun!
They also host events where you can go in with another person (sister, friend) and try on tons of stuff and give feedback about items. There was tons of other stuff I wanted but because of the price my mom said I could only get five things. This place is amazing though.  I would recommend it for athletic kids ages 4-14 (the sizes they sell)
Thank you so much Maggie for your guest review of ivivva!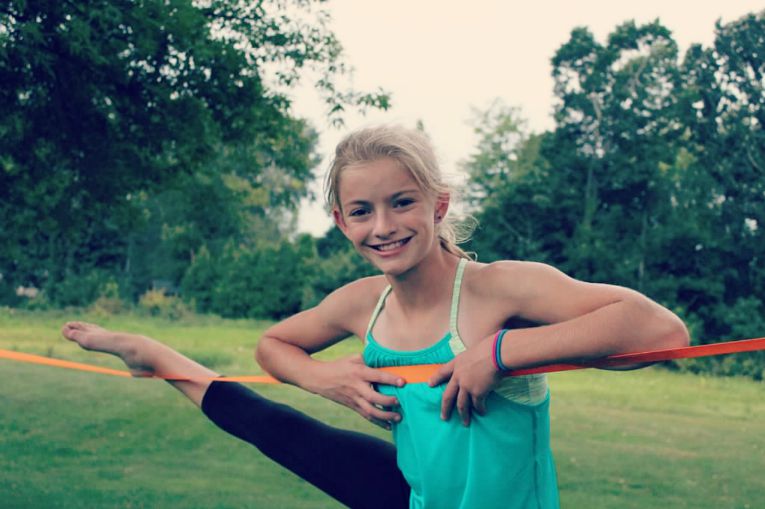 Have you heard of this brand?
Sounds like a great place to buy gifts for my nieces.
Let me know what you think of Maggie's review!
(Visited 4,907 time, 1 visit today)