Happy almost 4th of July!
Are you running a celebratory race this weekend? Dustin and I are running the Gordon Good Neighbor Days 5k on Saturday with a few friends. Dustin won 1st place last year in his age group. Time to defend his title!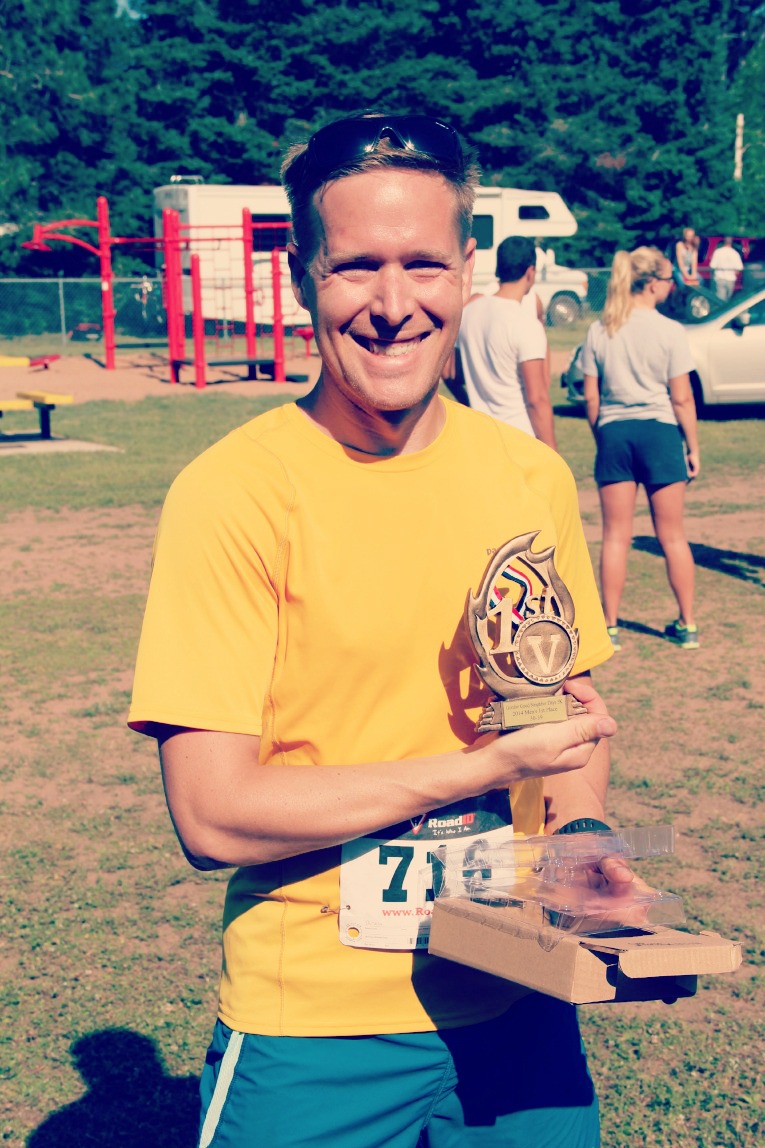 If you are a Twin Cities resident, there are a lot of local 4th of July races this weekend to choose from. Minneapolis Running has the full schedule here. There are so many options in all different distances! I definitely recommend the Firecracker 10k in Excelsior or the Red, White, & Boom Half Marathon.
It's probably a little late to order your 4th of July apparel online, but you might still be able to make it to the store. Either way, I'm sharing Fitness Fashion Friday a bit early this week to give you some fitness fashion ideas for your upcoming run.
Here are some of the items I have found around the interwebs for your 4th of July celebration (or any patriotic occasion for that matter!)
First, there are the shorts I am wearing in the above picture. I bought them from this site where you can also find state flag shorts or flags of other countries. They definitely make a statement: USA is A-OK!
I also am wearing patriotic compression socks from Pro Compression. Get all the benefits of compression while showing your USA pride!
You can pair a loud patriotic item (like my shorts) with something a bit more subtle but still patriotic in red/white/blue, like the Chi Tank from Athleta in red:

These Dobby Sonar Capris  in sapphire (also from Athleta) would also be a good choice for your patriotic race:
American Apparel, surprise surprise, has lots of American Apparel for your patriotic race! These US Flag Print spandex leggings would definitely make a statement:
For the men, Oiselle has this "American Runner" short sleeve tee, which I am definitely contemplating ordering for Dustin. (There's a tank version for the ladies)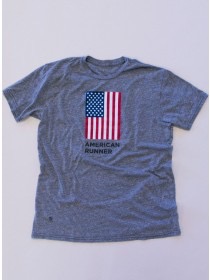 Men, I wouldn't recommend switching your running shoe just for the color, but if you already run in the Brooks Launch, you should pick up this patriotic pair:
The Daily Tay has some on-trend "America: On Fleek Since 1776" tanks available here: They aren't specifically for running, but they are super soft and cute. I know this because I ordered her "I just want to hang out with my dog" t-shirt in the same material and its my favorite.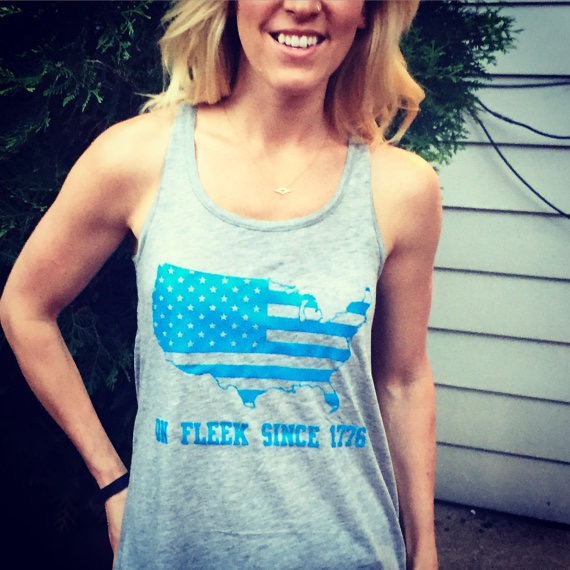 There are so many fun ways to wear red, white, and blue this holiday weekend. I hope I gave you a few ideas to show your patriotism during your 4th of July run. Happy 4th of July everyone!
Are you running in a 4th of July race?  Have you spotted other fun patriotic running apparel that caught your eye? Please share!
(Visited 1,658 time, 1 visit today)