I'm hoping to stick with a new "Fitness Fashion Friday" series where I review different fitness apparel each week. Last week I shared my review of the Athleta Reflective Running Start Jacket. Today, I'm sharing my review of the Athleta Floral Fade Ankle Tights!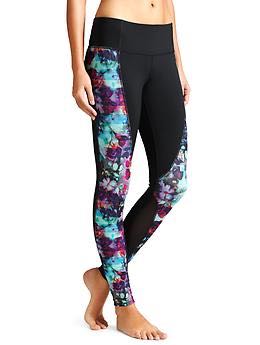 The fun floral pattern on the tights is actually currently available at Athleta on all types of apparel: sports bras, tanks, capris, jackets, etc.
I love the pattern and was particularly drawn to the pop of the pattern on the side of the ankle tights.
I have had good luck with all of my Athleta tights, and these are no different. They include a zippered back pocket and wide waist band.  The tights are not for extremely cold temperatures; they are a thinner pair and the lower calf part is a sheer mesh material (very breathable for when you heat up on a run.) Even though they aren't made for super cold weather running, I was pleased to find that they still kept me plenty warm last Saturday for a 20 mile run that was around 30 degrees.
Sizing:
I purchased a size small and they fit really well. I would say size down if you order a pair as I think they are meant to be quite tight, with compression fabric that gives you a nice "squeeze."
From Athleta: 
"Compressive fabric is spliced with floral fade and mesh in this tight with reflective details throughout."

I liked the extra "squeeze" from the compression fabric and the tights stayed up really well. There's nothing worse than having to keep pulling up your running tights on a run!
Overall, I love the look and feel of these tights and I think I'll get a lot of use out of them this spring as the weather gets a little warmer. I won't wear them for any single digit runs, but hopefully the bulk of those days are done now, right??
Here's more information from Athleta:
• COMPRESSION. Fits super snug for that holds-you-in feel you love
• Sleek, stretchy fabric wicks and breathes
• Midweight, comfortable
• Machine wash and dry.
• Ultra-comfortable wide waistband, fully adjustable NeverEnd drawstring
• Front and back reflectivity lets you shine bright in the darkness
• Mesh ventilation lets sweat escape
• Reflective welded rear zip pocket stashes your stuff- can't beat a zippered pocket!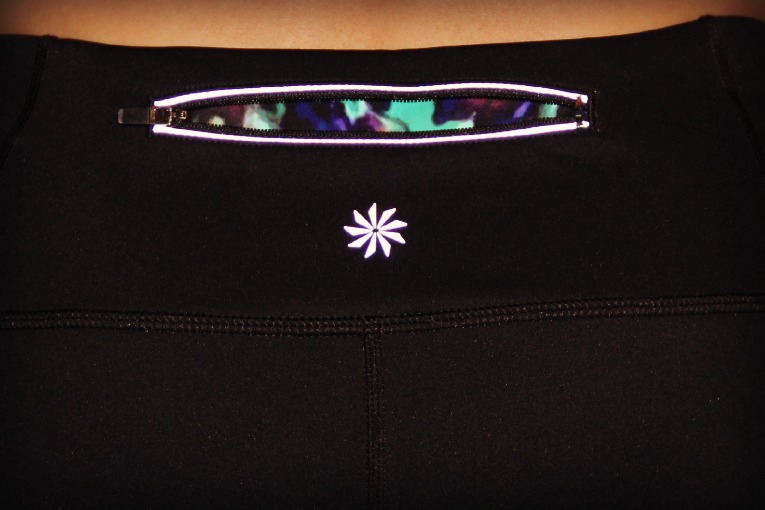 Buy the Athleta Floral Fade Ankle tights 
HERE
for $79…or try the capris, or the sports bra, or the jacket- they all look great!
(Visited 891 time, 1 visit today)