Happy New Year! Did you have an awesome night last night? What did you do to ring in the new year?
Mine was pretty low-key, but that's just fine with me. Friday will be my last day in our Singapore office before I head to Manila and honestly, I'm feeling a little sad. I really like the team here and I will miss working with them. But I'm definitely excited to see my family soon!
For New Year's Eve, I found a nearby restaurant where I didn't feel too out of place eating/drinking alone.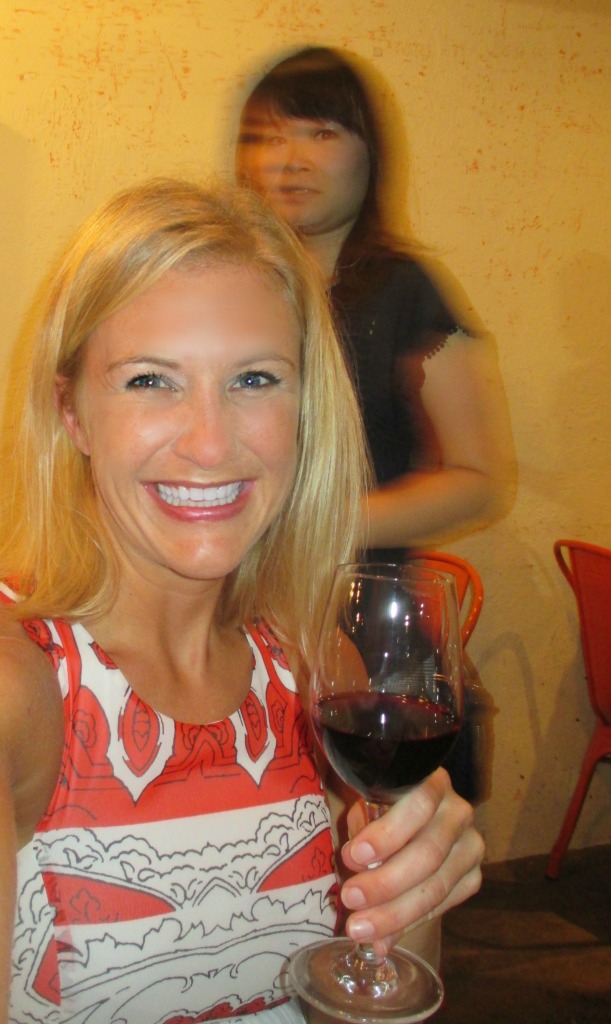 There was a big event going on by the Marina Floats, so I could see the fireworks that went off there. It was kind of funny that I was "in" the year 2015 for 14 hours before everyone at home! But now you're all caught up, so let's start 2015 off on a strong note- as in a 15k run for 2015 and a planking challenge for the month of January!
I did my #15kfor2k15 this morning. It included 20 sets of 30 second hill repeats. Then I did an extra long cool-down through Fort Canning Park to get to the 9.3 miles.
I know its pretty darn cold in the midwest, but if you can, do your own 15k today- on the treadmill or outside! Then use the hashtag #15kfor2k15 so I can hear all about it! Help me feel connected to the local (or non-local) running community from Singapore!

Yesterday, I shared the top 10 posts of 2014 from the Right Fits. If I had included a few more, the January 2014 plank challenge would have been one of them! You guys seemed to enjoy it last year, so I figured it would be fun to do it again.
I personally was pretty darn proud of myself for doing a 5 minute plank by the end of the month, and I'd like to do it again!
You can RSVP to the Facebook event HERE or just keep up per the schedule above. I have posted it again here for you.
We'll start of easy with 20 seconds today. Good luck!
(Visited 2,744 time, 1 visit today)