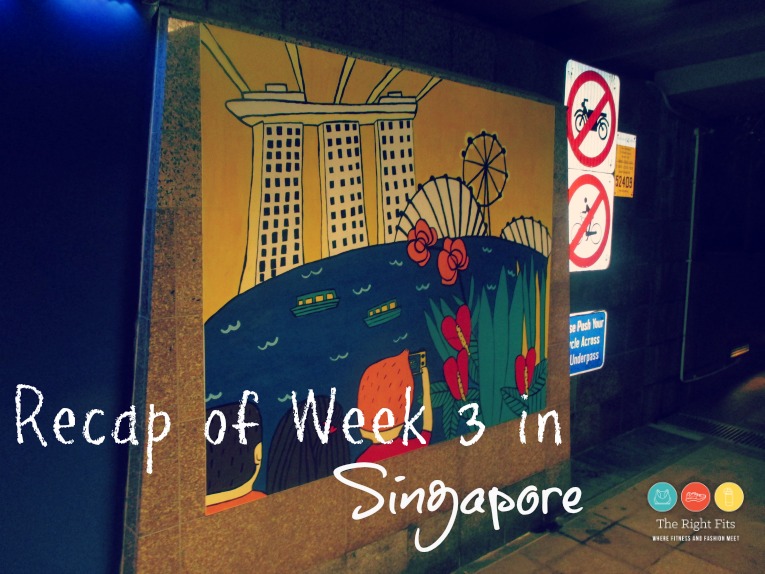 Week 3 in Singapore is complete! That means I'm halfway done with my assignment here.  Let me fill you in on how things went..
Monday: 8.75 miles on the treadmill, 1.5 miles warm-up then 15 sets of 0.62 (i.e. 1000 m) at 7:55 pace with 1 minute rest in between , 1.5 mile cool-down
Tuesday: Easy 7.25 mile run along the river
Wednesday: Hills! I went to Fort Canning and found a very steep hill to do repeats on. My coach instructed me to do 16x 30 seconds uphill with recovery on the downhill. This hill was so steep that I had trouble running it at the top…It was more of a walk.  So, I did 8 sets on this hill and then found a gentler incline for the next 6, and then did the last 2 on the big hill again. 7.2 miles total. I got a mosquito bite on my eye and was sure for the rest of the run that I was going to die of dengue fever. So far, so good. I'll keep you posted.
Here's my attempt to take a picture of the hill. Yes, it was dark, but don't worry mom, there was a boot camp going on nearby. I was not alone.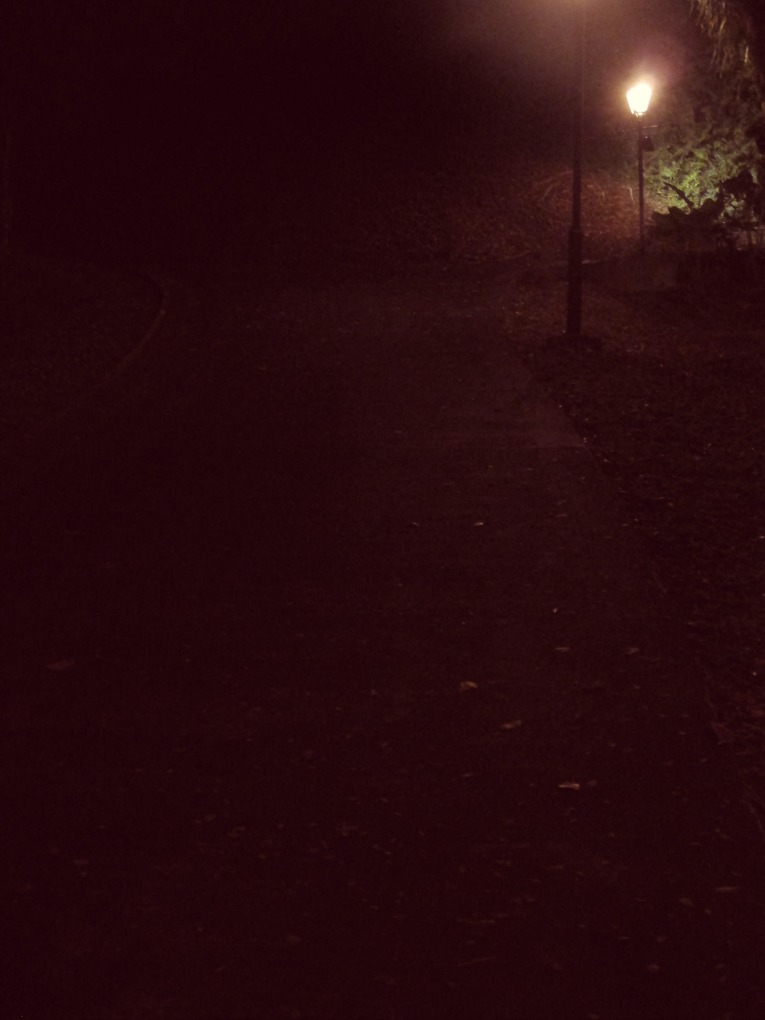 Thursday:  Easy 7.2 miles along the river
Friday: Easy 5.2 miles. I was supposed to end this run with 8 x 30 second strides, but it ended up POURING on me. The path is mostly brick and it was slick, so I wasn't able to do the strides.


Saturday: 13.1 mile long run on the treadmill. Yes, the treadmill.  I did this run on the treadmill because my coach had me do 10 miles of this run at goal marathon pace and I can't keep goal marathon pace outside. It's just too hot and humid! It was much more manageable inside. The treadmill did reset at 60 minutes, but I took that time for a water break. It actually went by rather quickly.
Sunday: Complete rest!
Summary:  A little over 48 miles, 1 complete rest day. My coach has now given me a program for strength, stretching, and core that I am supposed to do 3-4 times I week. I have been trying to fit this in after my morning runs, but its a little challenging. I would say I am doing a little bit of it every day, but not the whole routine.
What else happened in my 3rd week in Singapore?
One lowlight...
For sure it was the giant cockroach that skittered across my kitchen floor. I screamed and somehow managed to squash him under the kitchen chair. My coworkers tell me that cockroaches are everywhere and its doesn't say anything about the quality of the apartment where I am living- it's just the way it is. However, seeing one in my kitchen (that was SO big- seriously. So big.) was an eye-opener, as I am sure that he has friends and family living nearby.
I threw away any of the open food I had in my pantry (which fortunately wasn't much, just some snacks) and replaced it with items that could be tightly sealed. I am always on high alert now and quick to turn on all the lights. I can't help it. I do not like bugs like that, especially after reading this article and knowing how awful they can really be. Between the cockroach and the mosquito bite on my eyeball, I think I've had my fill of bugs now.
One highlight…
Visiting a new country! My coworker Adeline (who is honestly THE BEST)  took me to Malaysia on Sunday. She wanted to take me there primarily because the exchange rate is such that its cheap to shop. I wanted to go primarily because I had never been to Malaysia- check another country off the list!  I think my day trip to Malaysia deserves its own post so stop by for info on that in a day or two. I also explored Sentosa Island on Saturday afternoon. I will share some pictures from that as well later.
What am I eating…
I tried some sting ray at lunch with my team. It was okay, but I wouldn't order it again.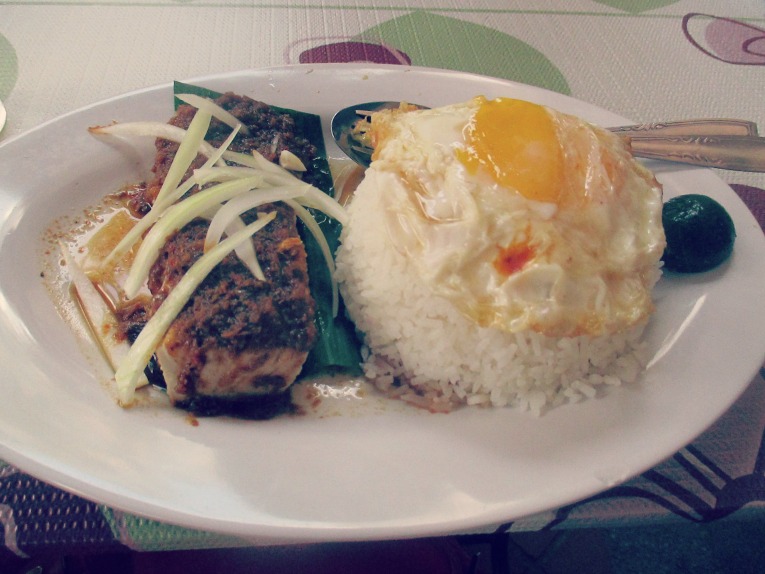 There was a tasty Japanese food stall in Chinatown over lunch, though I can't remember exactly what it was called…

My new favorite drink is a refreshing ice green tea with honey and lime (different limes than those in the US- much more aromatic!). Of course, I get "bubbles" too with it. For the mouth feel!

On Tuesday, the work office had their holiday "lunch" which was quite a random spread. After the meal, there was a Secret Santa gift exchange and then there were Christmas-themed charades, which was a fascinating social experience for me.  That's all I can say.
Then on Thursday night, the apartment building had a holiday party.
I figured, sure holiday party? Count me in!
I put on a dress, fixed my hair and headed to the party out on the pool deck, thinking I would drink some wine, meet some of the other residents (potential friends?) and maybe hear about other visitors' experiences here.
Well, it was a bust.
Not completely a bust…There were Christmas carolers, which were lovely.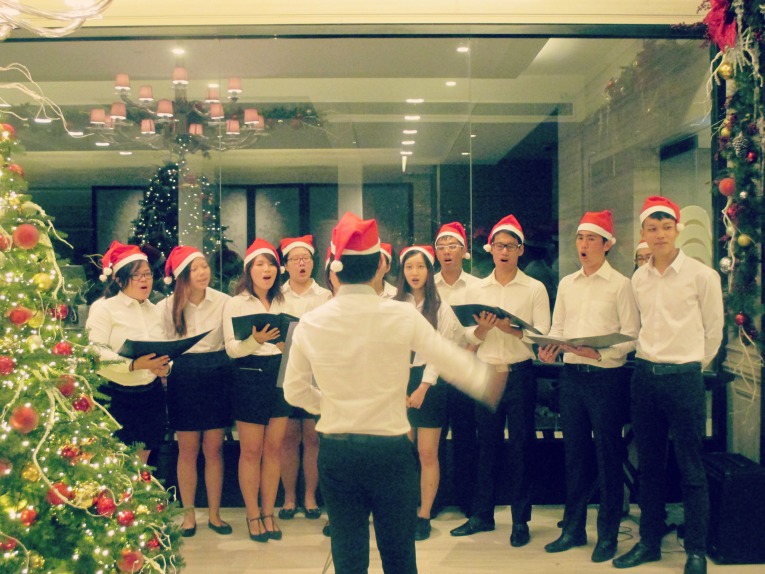 So, I'm a fan of "The Daily Tay" blog. The writer is a stand-up comic in Chicago and occasionally, she'll do this bit about, "I don't mean to brag, but…" and she'll list off a bunch of things that no one would be bragging about- they're just hilarious. Examples here
With that said, I don't mean to brag but I got all dressed up and put on makeup to go to a Western style all-you-can-eat buffet where people arrived in wearing one-step-up-from their pajamas and there were no champagne cocktails as I had imagined…and no one talked to me.
#awkward #lonely #sothisischristmas
Oh wait, there was one little girl who asked me if I was a princess (I was way overdressed.)
#nailedit
So…I went back to my room and watched  the Mindy Project on Netflix.
Also, if you ever come to Singapore for work, be forewarned that Netflix is blocked here, so I had to discover a way around that…thanks to Dustin for being an IT genius.
I hope your holiday celebrations are going better than mine!   I am missing the traditions and the spirit of Christmas. I hate to be all "feel sorry for me" because this is a great experience, but I can't help but feel sad as Christmas approaches. I'll be living vicariously through social media and all of you!   Please tell me if you had any fun Christmas parties this week.
Christmas cookie baking? Wrapping presents? Please share!
(Visited 223 time, 1 visit today)