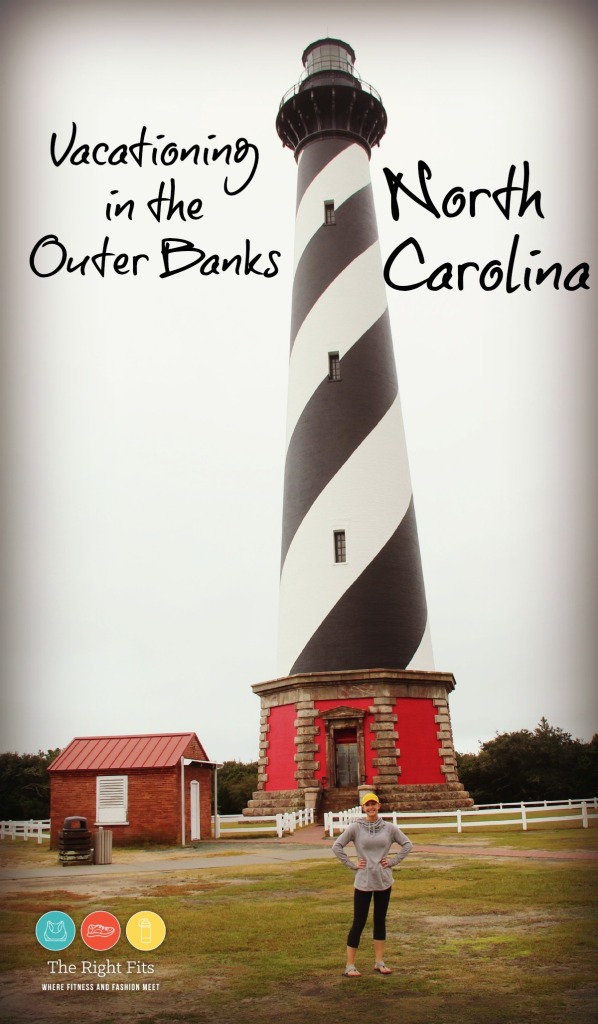 We have returned from our trip to the Outer Banks. Though my marathon finish was not what I had hoped for, I still enjoyed a nice little vacation while we were there. AND I managed to miss the first big snowfall in Minneapolis. I still watched the drama unfold on social media. 🙂
Accommodations:
We stayed at the Surfside Hotel in Nags Head. Our room was a suite with a fridge, small living room, large bedroom with another couch and three balconies with great views of the ocean. I could definitely get used to falling asleep to the sound of the ocean waves! The hotel wasn't fancy, but it was in a central location for the marathon while giving us views of the ocean.
Transportation:
We flew into Norfolk, VA and then rented a car to drive the 1.5 hours to Nags Head.
Celebration/Post Marathon Eats:
Obviously the focus of our trip was the marathon, so leading up to the race, we ate pretty boring food. The night before the marathon, we went to the runners' pasta feed at the Ramada Nags Head. 
After the race, however, we were able to let loose a bit! After our dip in the ocean and then warm showers, we ate at the Blue Moon Beach Grill in Nags Head. I had an oyster po' boy and Dustin had a fish sandwich.
After we ate, we passed out in our hotel for a few hours, eventually making our way to Tortuga's Lie on the beach road for dinner. This casual place featured seafood with caribbean twists where I enjoyed some tasty fish tacos.
Activities:
Monday morning, we drove south to Corolla for a wild horse tour with Corolla Outback Adventures.
It was a little tough to kill time in Corolla, as most everything was closed already for the winter. Funny to think that 65 and sunny is "winter" in North Carolina, but we were hard-pressed to find any restaurants open for lunch before the tour. We ended up skipping lunch and going with an early dinner after the tour at Armstrong's Seafood, where we split the steamed seafood plate- crab legs and shrimp.
The tour with Corolla Outbank Adventures was really fun. The tour guide was funny and offered a lot of information about the history of the "harems" of wild horses.
The horses are protected by a non-profit preservation group that requires you to stay at least 50 feet away from the horses at all times. Our guide was very respectful of this and of the horses in general.  The tour took about 2.5 hours (and PS, you are allowed to bring adult beverages along for the tour if you'd like.)
Tuesday:
Tuesday we decided to skip the free hotel breakfast and went to "Stack 'em High" for pancakes. This quasi-cafeteria style restaurant served up some pretty tasty banana pecan pancakes.  Stack 'em High actually sponsored one of the support stops during the marathon and I remember they were serving banana bread and bananas at that spot!
After a filling breakfast, we hiked around Jockey's Ridge, which is the enormous sand dune in Nags Head.
Jockey's Ridge is the biggest sand dune on the east coast, though not as big as those in Michigan.
I attempted a few cartwheels and determined my legs were still too sore for any of that business….
We had signed up for a horseback riding tour in Hatteras in the afternoon, on the far south of the Outer Banks. We started the 1.5 hour drive in the rain, with high hopes that the weather would clear. We stopped for lunch at the funky Pangea Tavern in Avon and arrived at Equine Adventures around 1:30. By that time, it was a torrential downpour. The guide came out to our car and told us it was up to us if we wanted to still ride…we debated for a few minutes. We had driven all this way, so I felt like we should just do it in the rain. But eventually we decided that two hours of horseback riding in a torrential downpour probably wasn't the best way to spend our "vacation" so we backed out.
It was a little disappointing that we had to cancel, but you can't control the weather. We drove back towards our hotel and decided to instead check out downtown Manteo on Roanoke Island, which was where the marathon finish had been held. Downtown Manteo was very charming- more of the Nantucket vibe that we had expected.
While in Manteo, we stopped by the Roanoke Island Running Company, and ended up chatting with the super friendly owner of that store, who had also run the marathon. He asked us what how the race went, and we both answered with an unenthusiastic "meh", he responded, "Oh, was it the trails that got you?" He knew.
The store was awesome, reminding me of the local runner stores we have in Minneapolis like Gear and Mill City. I decided to purchase two of their comfy tees with their logo on them (you can never have enough cozy tees, right?)
That night, we had our last meal in the Outer Banks at Kill Devil Grill which was featured on Diners, Drive-ins and Dives. It was an old 50's style diner with a modern take on traditional diner food.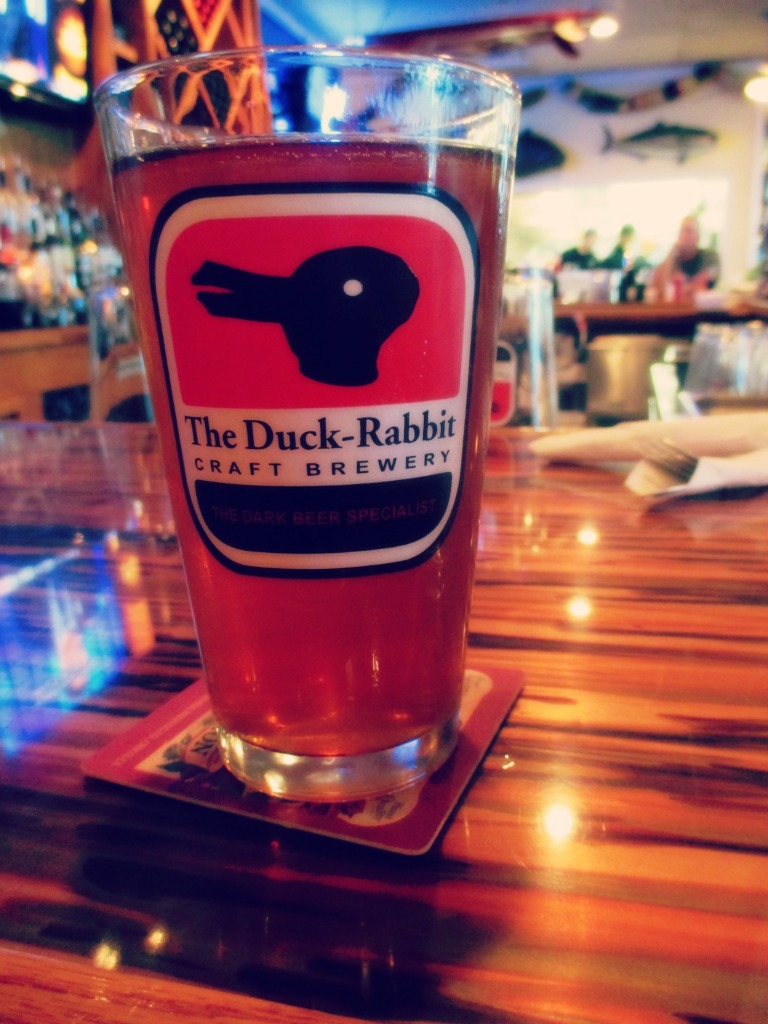 I think the Outer Banks would be a fun place to rent a big beach house with friends or with my sisters in the summer. I can imagine that its totally different in the middle of July. I still enjoyed getting a bit of  a taste of what the Outer Banks in North Carolina has to offer!
(Visited 313 time, 1 visit today)