Today's Fit Tip Friday is all about managing race morning (and a little about managing the evening before race day)
Race morning at Flying Pig…Be sure to get a picture or two, even with a random stranger!
Most likely on race morning, your stomach will be full of nerves. The big day is finally here! 
I have completed 16 marathons, but I still get nervous on race day. 
Yes, even with experience, I am not able to completely eliminate the nerves, but my experience has given me some insight into some things you can do to make race morning as stress-free as possible.
My first tip is actually for a few weeks before race day…
I suggest that you treat your last few long run as trial runs for the race.
Eat the same thing the night before and morning of. Wear the same outfit that you plan to wear on race day. Go to bed early. Figure out what works for you!
Then, a few days leading up to the race…
Get plenty of sleep! No one sleeps that well the night before the race. Experts usually say to try to maximize your quality sleep in the days leading up to race day.
Hydrate, hydrate, hydrate!
Now, the day before the race…
Figure out where you need to be race morning and when and how you're going to get there.
Take advantage of all the information on the race website, especially any details about transportation to the start or from the finish.  Coordinate with any friends or family that are helping you get to where you need to. Have a plan and build in a buffer in case of unforeseen circumstances. Read the course guide and ask questions at the expo.
Lay out your outfit the night before. In fact, try everything on once last time to make sure there are no issues.
Pin your bib on your shirt the night before
Make sure your Garmin is charging, and your music if you are using it
Ensure you have your breakfast food available. Set you coffee pot to auto brew if you can.
Go about your normal evening routine and try to get some sleep. Watch a movie or read a book to keep your mind off of the race for a bit.
Get Your Race Outfit Ready the Night Before!
Wake up, take a deep breath, smile and let yourself get excited…today is the day!
Put on your race outfit, perhaps layering up with a few throw-away pieces to shed at the start.
Breakfast, coffee, hydrate, bathroom, the usual..
Read over some mantras to pump yourself up (like

 

THESE

)
Get yourself to the start line (according to whatever plan you figured out earlier)
Get acquainted with the staging area- Where is bag/gear drop? Where are the bathrooms? Where is the start line?
Head to the bathroom. There will be a line!
Drop your layers if doing so and put them in your gear bag.
Go to your starting corral.
Start running…don't stop until you cross the finish line!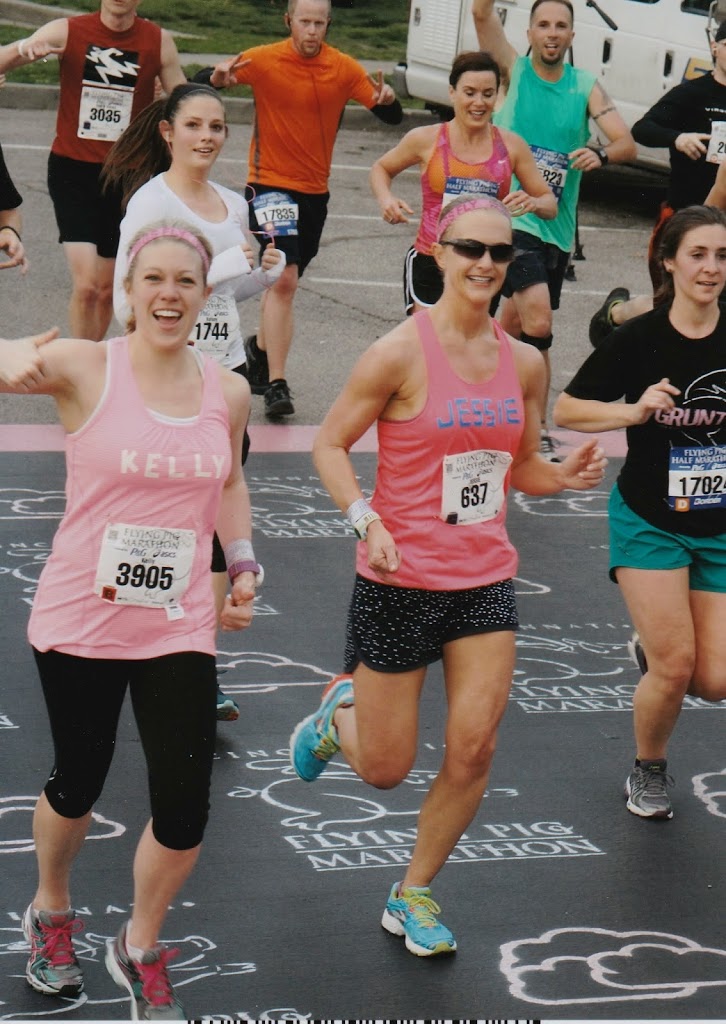 I hope this was helpful to you. Good luck on race day!
…Go check out Minneapolis Running blog today! I am so, so excited to be featured there as one of 5 Other Minnesota Running Blogs you Should Check out! What an honor.
Read it here: http://minneapolisrunning.com/5-minnesota-running-blogs/
(Visited 207 time, 1 visit today)