Hi friends! Another week has passed, and it's time for another weekly recap. Let me fill you in on what's happening at the Right Fits in fitness, fashion, and fitness fashion!

Here's what's happening in fitness:

Monday: Complete rest. We returned home from the cabin and I decided to take the day off from any working out.
Tuesday
: 7 miles with the 
Calhoun Beach Running Club
 We did three 7-minute tempo intervals, with 1 minute rest in between each. This was my first "workout" of the
OBX
training season…It was tough. I have a long way to go!
Wednesday: 4 mile easy run with Matilda the vizsla, 1 hour 'Strength Conditioning For Runners' class at the Calhoun Beach Club.  I mentioned that our first session of this class was a bit slow, but the instructor listened to our feedback; this week the class was really challenging. It included a ton of kettle bell swings, walking lunges, push-presses, squats, and more. My legs were sore for three days! It was a great workout.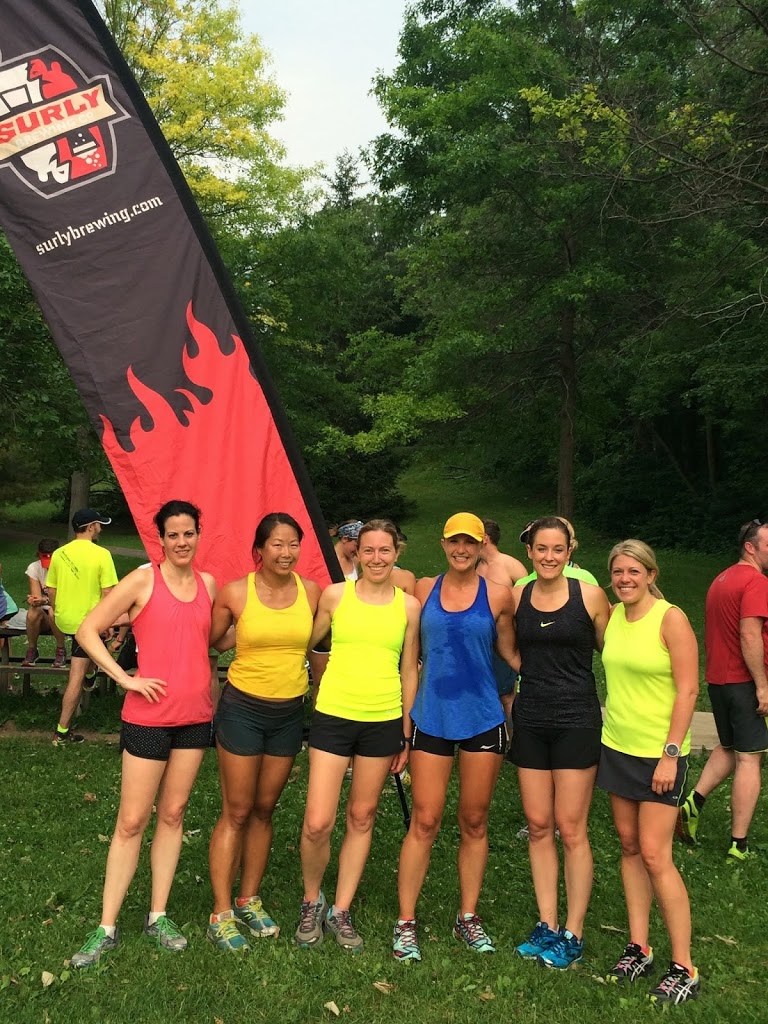 Friday
: 1 hour barre class at
The Barre
, hour long walk with Matilda
Saturday
: 14 mile long run with the
Calhoun Beach Running Club.
It was 97% humidity…so, so humid. My running clothes were so sweaty I could have wrung them out- nasty! Thankfully, there was an awesome support stop led by
Twin Cities in Motion
and
C9 at Target
by Lake Calhoun. The support stop was a lifesaver, with cold Powerade, water, GU's, and more!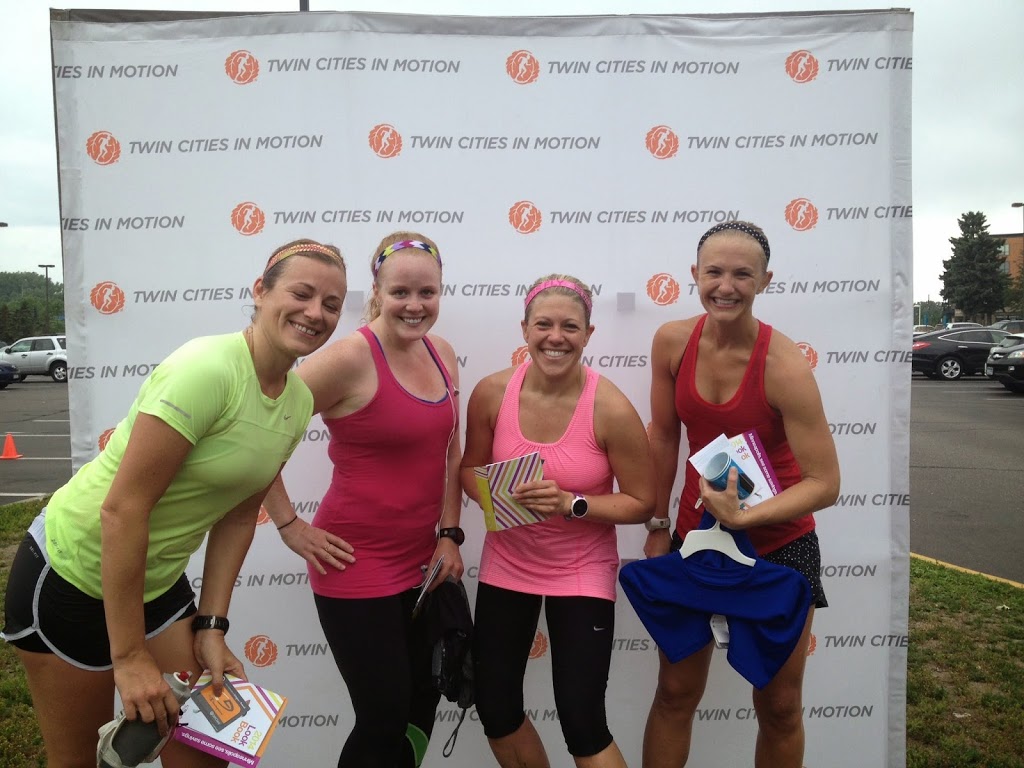 Total: 1 complete rest day, 1 barre class, 1 strength, and 5 days of running
At the farmer's market, I tasted and then bought a few jars of
Buddy's Small Batch Nut Butters
that I'm excited about- cinnamon raisin and chocolate peanut.
The vendor also gave me a few pre-packaged bags to make overnight oats- breakfast is taken care of for this week! Read more about this local company HERE and here's some history on "Buddy's" from their website:
When Buddy began making peanut butter at home, he had two goals in mind: to create the perfect ratio of honey to peanut butter (his favorite sandwich combination) and to solve the frustration of oil separation in a fresh jar. Mission accomplished; Buddy created four flavors perfect for sandwiches (or bananas, or smoothies, or spoons!) and took care of oil by flipping the jar upside down. Go gravity!
While he was carefully testing and tasting his nut butters, Buddy decided he wanted to source his ingredients from producers who were as passionate (and painstaking) as he was about making quality food. Months of research yielded some fantastic Minnesota honey, award-winning chocolate from a recipe passed down through generations, and even sea salt sourced straight from the saltiest ocean on Earth (that's the Atlantic, by the way). All to put a smile on your face with every spoonful.
So tasty!

Moving on…what's happening in fitness fashion?
Dustin had to exchange some birthday presents at
Patagonia
in St. Paul, so I tagged along with him. I ended up picking up a pair of the
Patagonia Women's Strider Shorts.
These are Patagonia's trail running shorts.
From the website:
"Pick up the pace in the ultralight Strider Shorts made of fast-drying polyester, with completely breathable Air Flow mesh. Internal drop-in pocket on back hip; odor-resistant built-in liner."

These shorts are short- just 3 1/4″. They are also extremely light-weight and seemed to dry pretty quickly on a sweaty run. They were $45, but they seem worth the price so far, as they worked pretty well on my run today.
What's happening in fashion?
Our old running coach Paul is getting married this fall (remember the bachelorette party in NOLA? That was his fiancé Laura's party!) I was in the market to find a new dress for the wedding, and I fell in love with this Azure Scroll Dress from Anthropologie.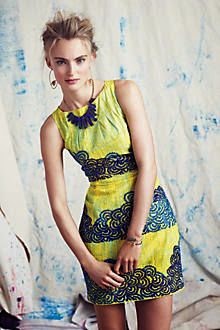 The color combo is bright, but the shift style dress is classic. I'm excited to wear it!
Well, there you have it. That's my weekly recap for the Right Fits.
How was your week in fitness, fashion, and fitness fashion? Did you run on Saturday in the humidity? How did it go?
(Visited 1,077 time, 1 visit today)