Summer time means the return of the Surly Furious Five Mile trail runs!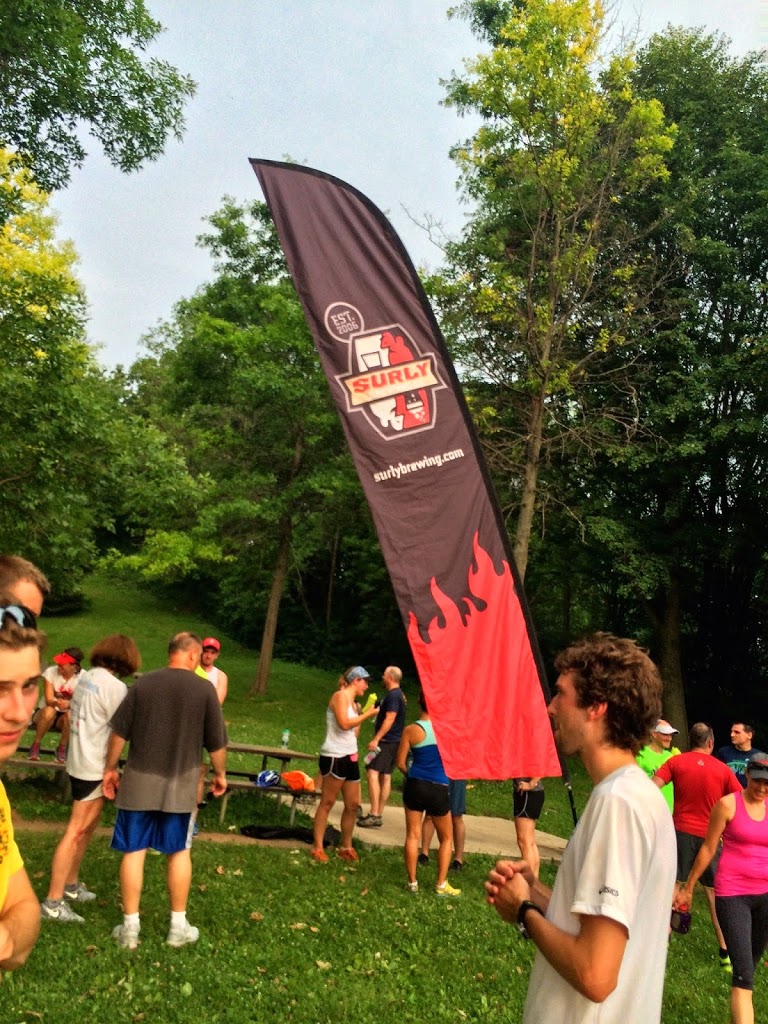 I participated in a few of these last summer (read about one of them HERE) These free trail runs are organized by Surly Brewing primarily as training runs for the Surly Trail Loppet, which is held on September 20th. 

If you have been reading for a while, you might remember that my friends Kelly and Abby did a guest review of that race last year- read that awesome post HERE! I didn't get to do the Surly Trail Half marathon last fall because it was just one week before I ran the Berlin Marathon. I am hoping that year it will fit better into my training schedule (OBX Marathon is not until November 9th) though I haven't registered quite yet.
With that said, these trail runs are fun whether or not you're preparing for the trail loppet half marathon!
The Furious Five milers are free, but they are limited to the first 50 people to RSVP to the Facebook event. There will be two more of these- August 7 and September 10. If you are interested, be sure to "like" Surly Furious Five Milers on Facebook.
Each run starts at 6:30 pm at Theodore Wirth Park.  These are not chip-timed, but rather they are just "fun" runs with a laid-back vibe.
The woman leading the runs is hilarious- I remembered her from last year, and she has a great energy, and helps to make these events really fun.  
This year, five of my run club friends all met up to participate. We put ourselves in the "medium" pace group (There was fast, medium, and slow pace groups). 
The run on Thursday night was two loops of trails that are part of the half marathon course. The course was marked by blue flags, though it was still a little confusing sometimes. We did get a little lost, but we found our way back!
I attended the run with five fellow CBRC friends, but I also enjoyed chatting with a few new runners from other local clubs. (Speaking of local running clubs, be sure to read this post from the Minneapolis Running blog about the Calhoun Beach Running Club HERE)
After the run, there was a drawing for Surly shirts and gear, as well as one free registration for the trail half marathon. I was really hoping to win a registration, but I didn't…However, every participant in the  Furious Five miler  gets a ticket for a free Surly beer at the brewery in Brooklyn Center.  Originally, I hadn't planned on going to the Surly brewery after the run, but alas, peer pressure convinced me to go!
I'm glad I went – the "after-run" atmosphere at the brewery was really awesome. Everyone was hanging out outside enjoying the awesome summer night, playing bags, drinking a pint…summer living at its best!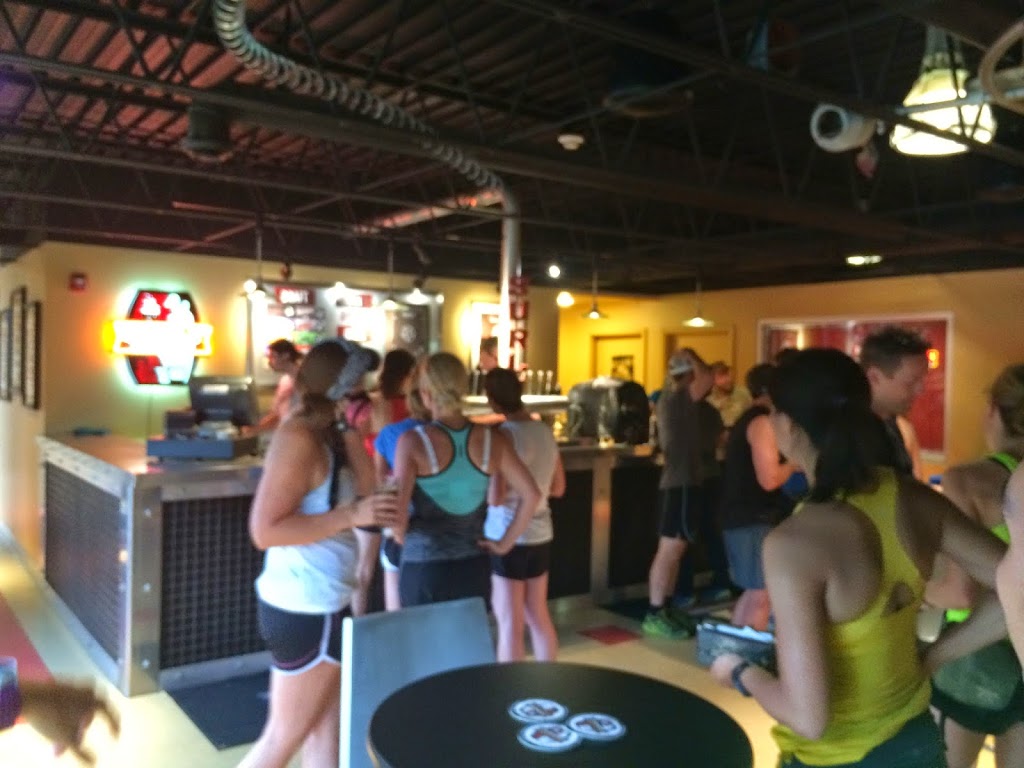 All the runners are very friendly. We enjoyed some good conversation, and I can't complain about a free pint of Surly!


Overall, a solid good time.
The folks at Surly know how to have a good time, combining trail running and beer. Guess its time for me to register for the half marathon!
By the way, I wore my Brooks Cascadia trail shoes for the first time. They were 
definitely
 stiffer than my Brooks Ravennas, (as trail shoes usually are) Overall, it seemed to be a good fit. I look forward to more trail miles in these!
(Visited 229 time, 1 visit today)