I'm back online after an extended leave of absence from the internet…. #cabinliving2k14, right?
I hope you also had a lovely holiday weekend! Of course, I will tell you
ALL
about ours, but first let me share a quick Weekly Recap of the past week:
Wednesday
: 1 hour strength class at the
Calhoun Beach Club.
One of the trainers at the gym is leading a 10 week strength training class just for runners. The first class was a little slow…I understand the importance of form, but I still want to get in a workout. However, I am sure that it will get more challenging as we progress. Its not too late to join if this something you'd be interested in.
Thursday: I was running by 5 am to get in 11 miles before work. I was pretty proud of myself for squeezing in my "long" run before work!
Friday: 10k at the cabin (6.1 miles) with Kelly. Lots of paddle boarding, and 1 mile swim across the lake (we called this the "Cabin Triathlon."- more on that later!)
Saturday
: 1 mile warmup + 3.1 miles
Gordon Good Neighbor Days 5k.
Dustin got first place in his age group! I'll share more on this race in a race recap.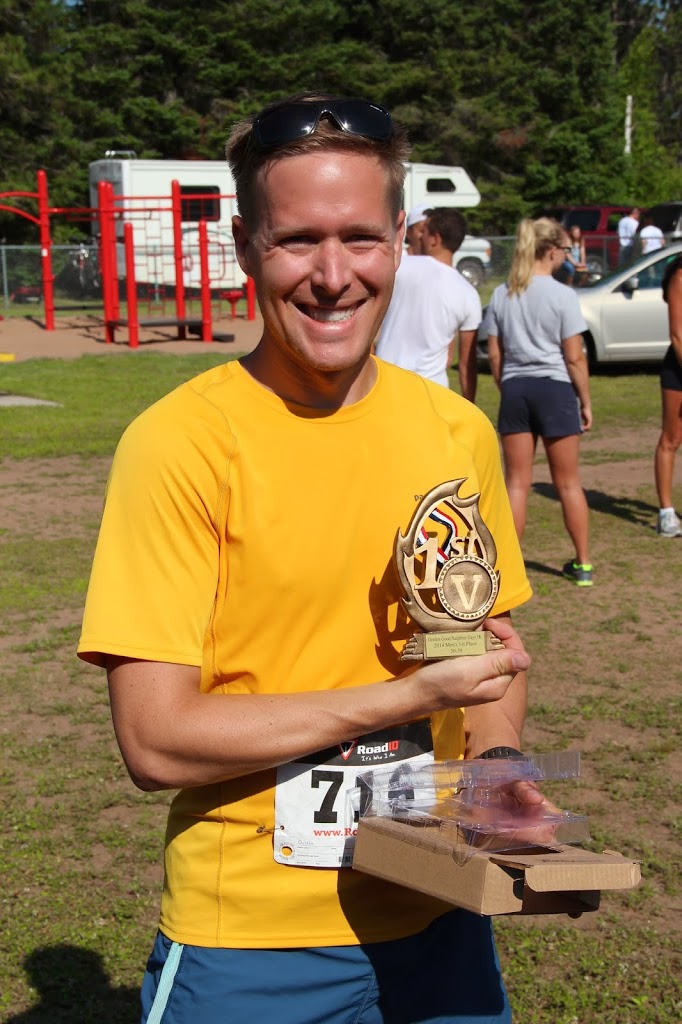 Sunday: 10k at the cabin (6.1 miles) with Kelly and Abby, paddle boarding, and 1 mile swim across
the lake
Total: about 42 miles, 2 strength days, 1 yoga, cross training: swimming and paddle boarding
My mileage increased a bit this week, but I felt pretty good overall. I was happy to still have time for a barre class AND a yoga class during a week with 4 nights away at the cabin.
What's happening in Fashion this week?
In fashion this week, its all about the "soft pant!" Remember
THIS POST
when I told you I participated in a fashion shoot with Carly at
A la Mode Wardrobe Consulting
? The article was finally published yesterday in the "StylePoints" section of the Star Tribune. You can read the whole article
HERE
.
"One of our favorite trends of the season is the soft, loosefitting trouser. The new "soft pant" is more wearable than its predecessor, the harem pant, ever was. Loosefitting trousers, which look like glorified pajama pants, can be dressed up and worn to the office. How could you argue with that?
The only problem is that they can be tricky to style. Carly Gatzlaff, stylist and owner of À La Mode Wardrobe Consulting, shows us how.
1. If your soft pant has a wide leg, choose fitted items for the rest of your outfit and tuck in your shirt.
2. For a more casual look, play with color and pattern. For a work-appropriate look, stick to darker patterns or solids.
3. While they're designed to have a loose fit, avoid a dated look (think harem or MC Hammer) by choosing pants that fit well through the waist and rear. The length should hit just above the ankle.
4. If you're nervous to try this look, start with a wide-leg soft pant in a print for a summer classic look.
5. Finish with heels or wedges.
Unfortunately, my picture isn't in the online version, but a friend was nice enough to send me a text with the picture while we were at the cabin. Another friend was kind enough to pick up a few hard copies for me to give to my family.
What's happening in Fitness Fashion?
In fitness fashion, its all about red, white, and blue this week!
Red, White, and Blue themed compression socks from Pro Compression. Find them
HERE
.
There's a lot of crazy things happening in this picture, but you can see the socks pretty well, so there you go.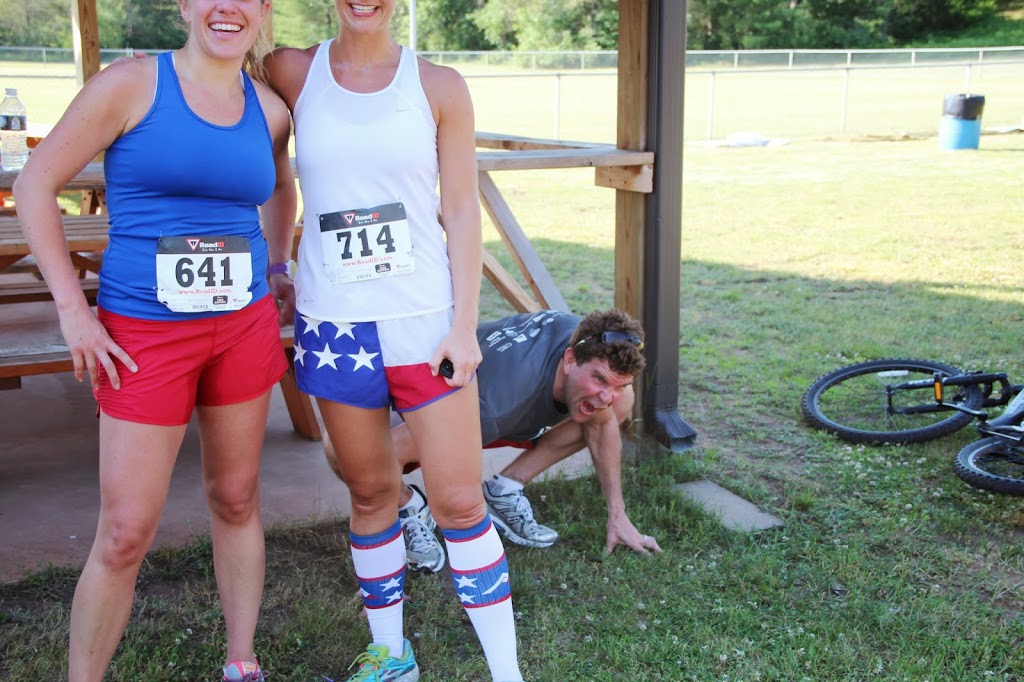 Happy 4th of July to you! Did you run a fun holiday race? Please share in the comments!
(Visited 98 time, 1 visit today)