Wow, it's already Thursday, and I haven't done my weekly recap from last week. This week is the "peak" week for Flying Pig training, so there has been a LOT of running, so that's my excuse for getting behind!
But about last week…my mileage wasn't quite as high.
Here's what's happening in fitness:
Monday: 9 miles with the CBRC- "track" workout:  2 mile warmup, 1 mile hard, break, 3 miles at tempo pace, break, 1 mile hard, 2 mile cool down.
Tuesday: 7 miles easy on my own
Thursday:  9 miles in the AM, with "broken miles"- 1/2 mile hard, 1 min break, 1/2 mile hard, 1 min break, 4 times, with about 2 miles warmup and cool down. This workout felt pretty hard for me- my legs were really heavy.
Friday: Rest
I
t was a pretty good week filled with a few hard running workouts, a hilly long run, and some "strength" training via Pilates reformer classes.
Awhile ago, I had purchased 8 classes at
Pilates Proworks
to be used over two months. At the time, I figured I would have no problem squeezing in 8 classes over 2 months, but somehow time got way ahead of me. I recently checked and realized I only had 4 days left to use up 8 classes! Well, that was totally impossible, so I went to the studio and begged for an extension, which they graciously gave me. I really like this studio for the reformer classes, so I appreciate their flexibility. The classes aren't cheap, so I would have hated to see them go to waste.
Their "reformer" classes actually use a "FitFormer" machine, which is slightly different than your standard Pilates reformer. I don't have any other experience with Reformer classes though, so I can't really tell you what's different. I can tell you that I feel like I get a solid core workout, with a mix of upper and lower body strength during this hour-long class. The instructors are all really friendly, and the studio is really nice. There are private lockers, a shower, and plenty of parking out front. This studio is super close to my office, so it should have been easy to fit in 8 classes here…whoops! Since they were nice enough to give me a one-month extension, I will definitely be using the rest of my classes up soon.
Fitness Fashion: The highlight last week in fitness fashion was definitely discovering the Lolë store downtown! I'm so excited about this addition to our fitness fashion options in Minneapolis.
In Fashion, I'm throwing a fit for all of the summer line of Tory Burch sandals…so cute! Check them out here. They are a little pricey (for me), so that's why I'm just throwing a fit from afar…
Here are a few of my favorites: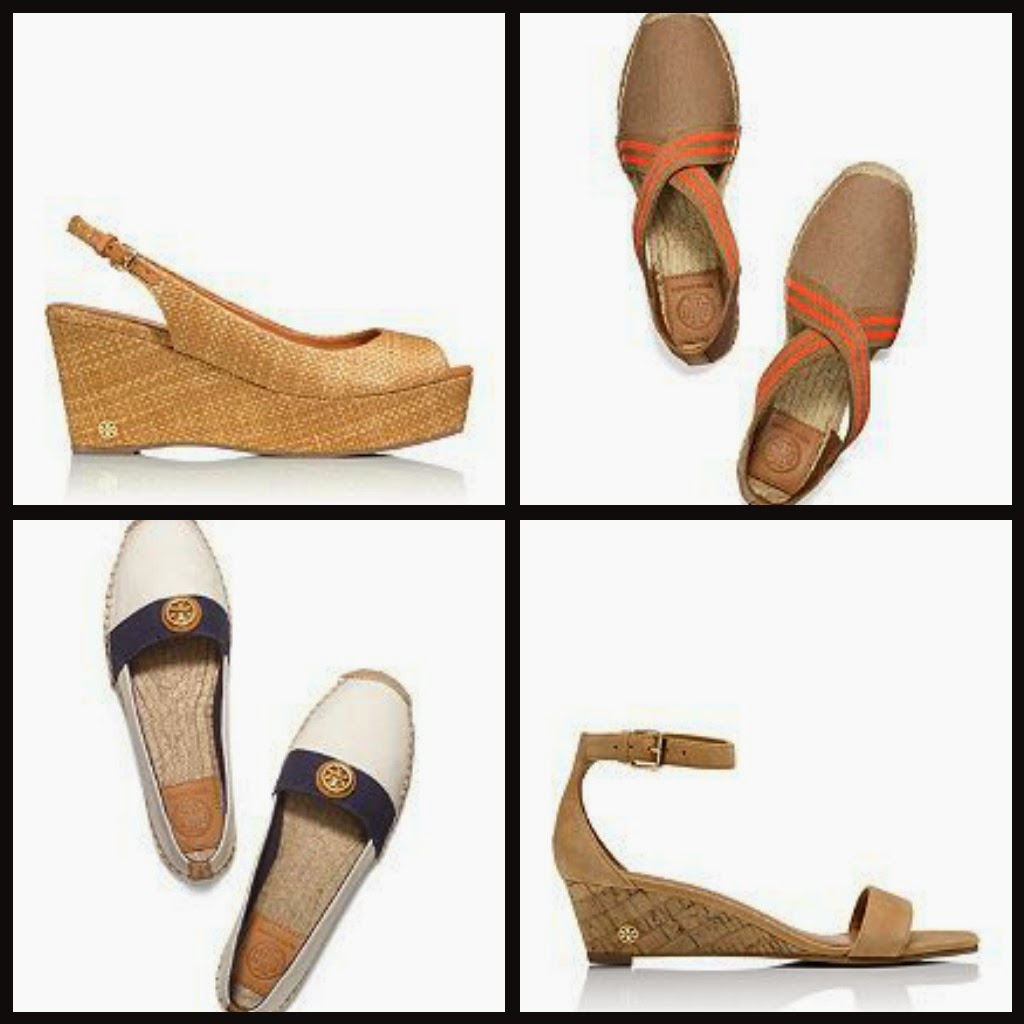 I hope you enjoyed your first week of April! Spring is finally here!
(Visited 151 time, 1 visit today)