Saturday night, Dustin and I met up with a couple of friends for dinner at Bachelor Farmer in the North Loop (downtown Minneapolis). I realized as I was getting ready that my first post ever on the Right Fits was an outfit I was wearing to dinner at Bachelor Farmer (Here is that post…)
That was 2.5 years ago, when I first started documenting my adventures in fitness, fashion, and fitness fashion at the Right Fits. When comparing that post's outfit to Saturday's outfit, I realized that my style hasn't actually changed that much…
In 2011, I was wearing a tunic with skinny jeans…
Last night, I wore a tunic with navy skinny sloan pants…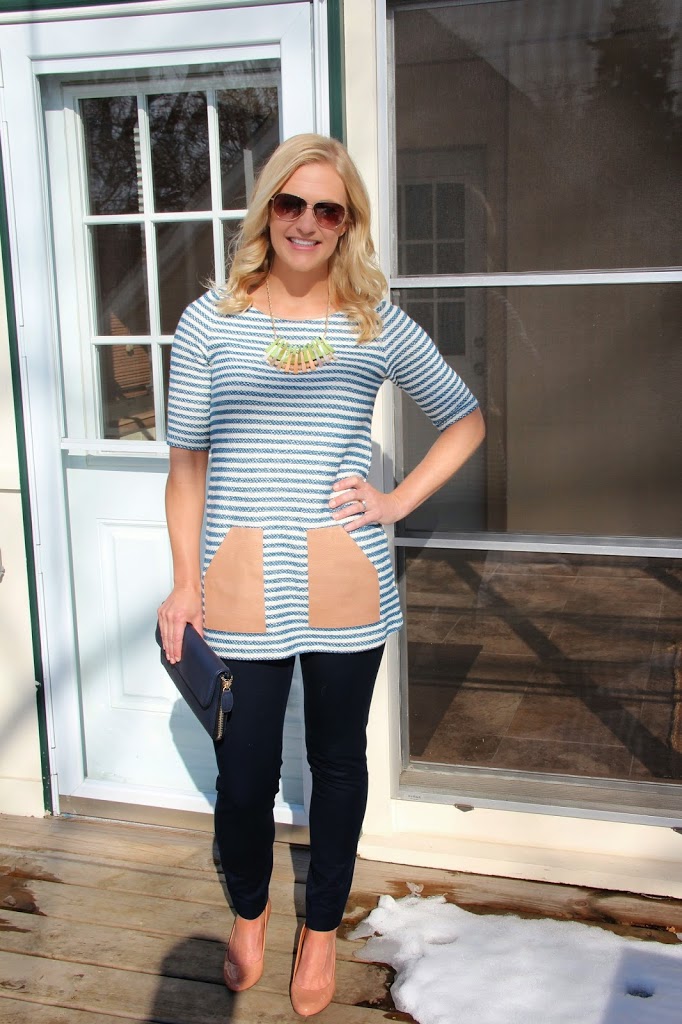 These two pictures demonstrate that I am not a fashion blogger, nor am I trying to be. The Right Fits is best when I stick to fitness and maybe a little fitness fashion. With that said, I'll still share my attempts at fashion with you, with the hope that we can learn together!
The above tunic was an anthropologie clearance rack find. I liked the camel leather pockets in the front, which paired nicely with THESE Jcrew factory sylvia wedges, and my trusty sloan pant from Banana Republic. (Necklace was also clearance from anthropologie)
Anyways, I do have a little fashion information for you, despite my lack of fashion expertise….
Before dinner, on Saturday Dustin and I decided to wander around the North Loop neighborhood a bit, and we were pleased to find out that there was a boutique crawl happening!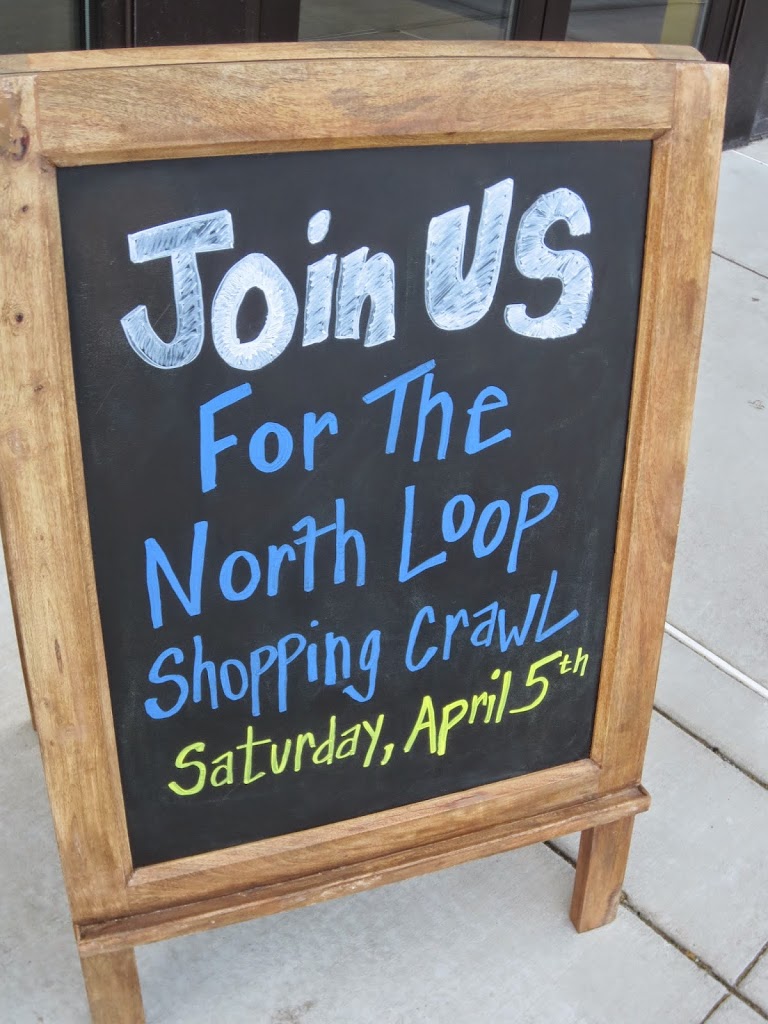 North Loop Boutique Crawl: http://www.journalmpls.com/news-feed/north-loop-boutiques-hosting-fashion-crawl-on-april-5

Participating stores included Roe Wolf, Handsome Cycles, Lolë, Statement, D.NOLO & Bumbershute, C'est Chic and Arrow. If you stopped by each store, your name would be entered into a drawing for some pretty cool prizes (including a $500 gift certificate!) We arrived at the boutique crawl towards the tail end of it, but there were still lots of people out and about shopping.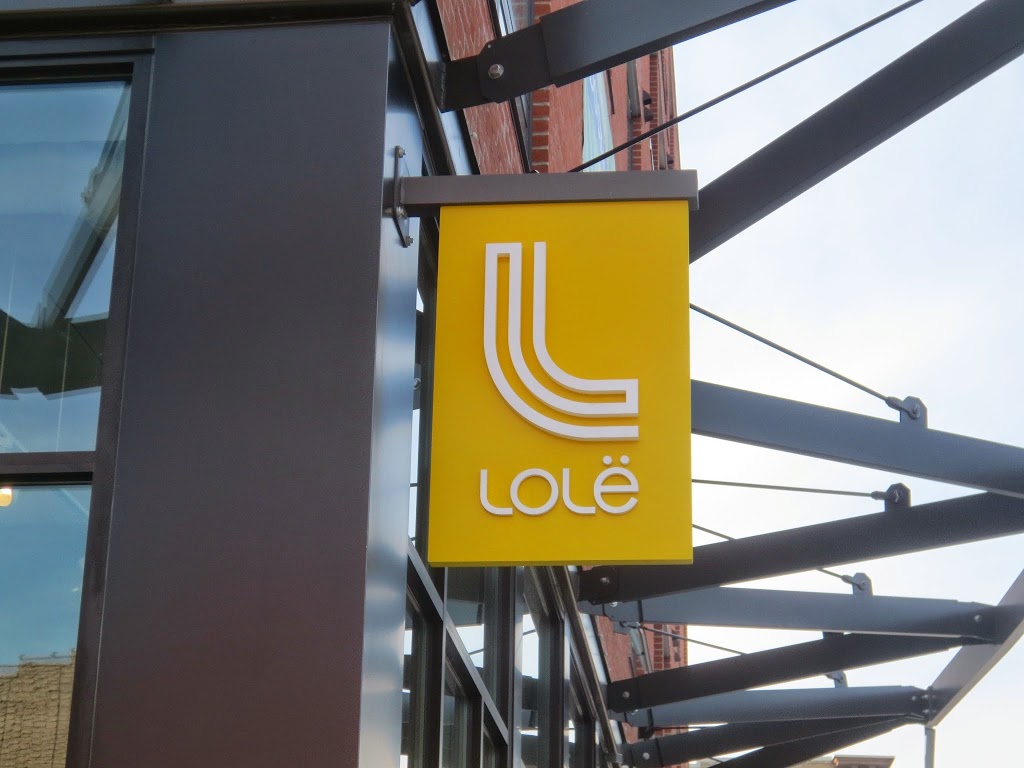 And yes, you read that right- we have a Lolë store in Minneapolis! I didn't even know that we had one, and I was pretty excited to check it out.  


By the way, 
Lolë stands for Live Out Loud Everyday!

Lolë makes great snowboarding/ski attire, but this time of year, they were carrying lots of yoga and run apparel.  As part of the boutique crawl, they were offering snacks and champagne, and everyone there was really friendly and helpful. I tried on a few things, and really liked them all. I decided to limit myself to just this cozy sweatshirt, with some cute buttons in the back:
…, and then a bright yellow running hat.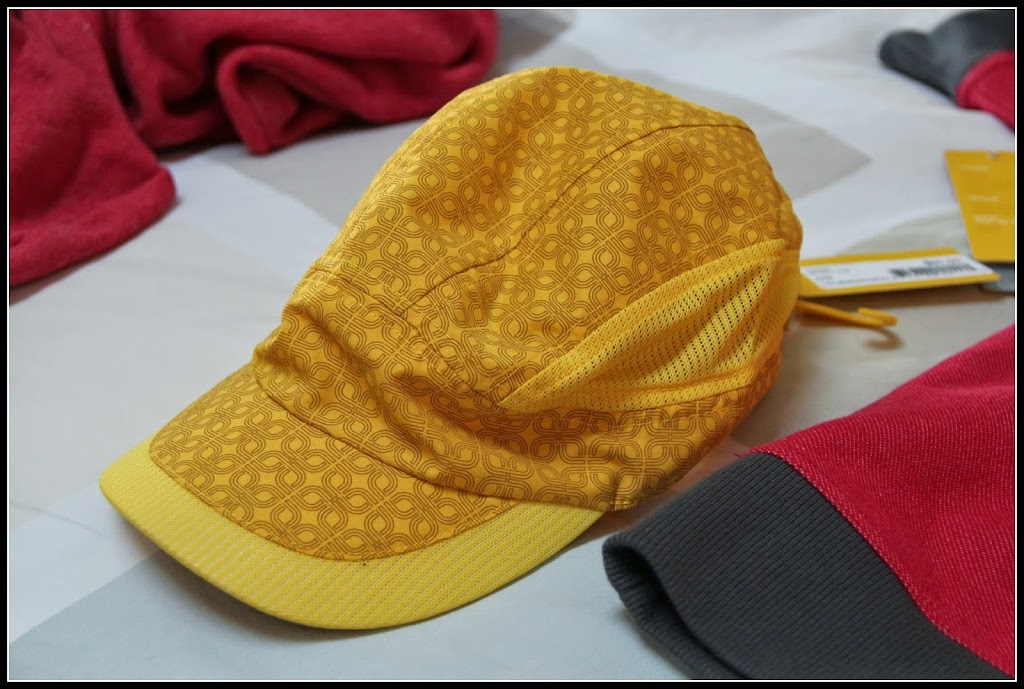 As part of the boutique crawl, Lolë was offering 20% of all purchases. Their apparel is really nice and I will definitely be back!

After Lolë, we stopped by a few of the other boutiques, and then made our way to Marvel Bar below the Bachelor Farmer for a pre-dinner cocktail. If you haven't been to Marvel Bar, you should check it out. I really like the vibe there, and they make great drinks.

Anyways, there are a lot of great boutiques in the North Loop neighborhood, and of course I recommend checking out the Lolë store if you are in the area. They even have free designated parking in the lot next door, which is pretty rare for the North Loop.

Have you explored the North Loop neighborhood much? Been to Lole?

Well, I hope you are enjoying the rest of your weekend, I'll be back later this week with a race review of the Ron Daws 25k and a weekly recap. 
(Visited 163 time, 1 visit today)