Skate skiing is a different (and in my opinion, more challenging) style of cross country skiing versus classic cross country skiing. If you watch the Olympics, you'll see both styles. In classic cross country, your skis move forward and back. With skate skiing, your skis push out, like you are ice skating.

(

That's probably the worst way to explain the difference, so I apologize for my naivety!)
So, Dustin and I took a group skate ski lesson together at Hyland Park through the Three Rivers Park District, and it was a huge failed fit! No offense to the instructor, as he had a lot of people in his class, and we were all at different levels. It was advertised as a beginner class and it wasn't. I think a lot of people of different levels of experience consider themselves "beginner." I just didn't "get" it, and it was a very frustrating experience for me. The instructor just didn't have the time to work with me. I left the class so disappointed in myself…
But we live in Minnesota- land of 10,000 lakes, but also, apparently, land of 10,000 cross country ski trails! There are many, many parks in the Twin Cities area where you can cross country ski. Though our downhill skiing leaves a little to be desired, our cross country ski trails are vast and well taken care of. It seemed like a no-brainer that a Minnesota girl should learn to skate ski.
So even though my public lesson was a fail, I gathered my courage, and signed up for a private lesson to give it another go. This time, the lesson was at French Park in Plymouth. This park was a bit of a drive for me (it was actually the location of a trail 5k I did this summer!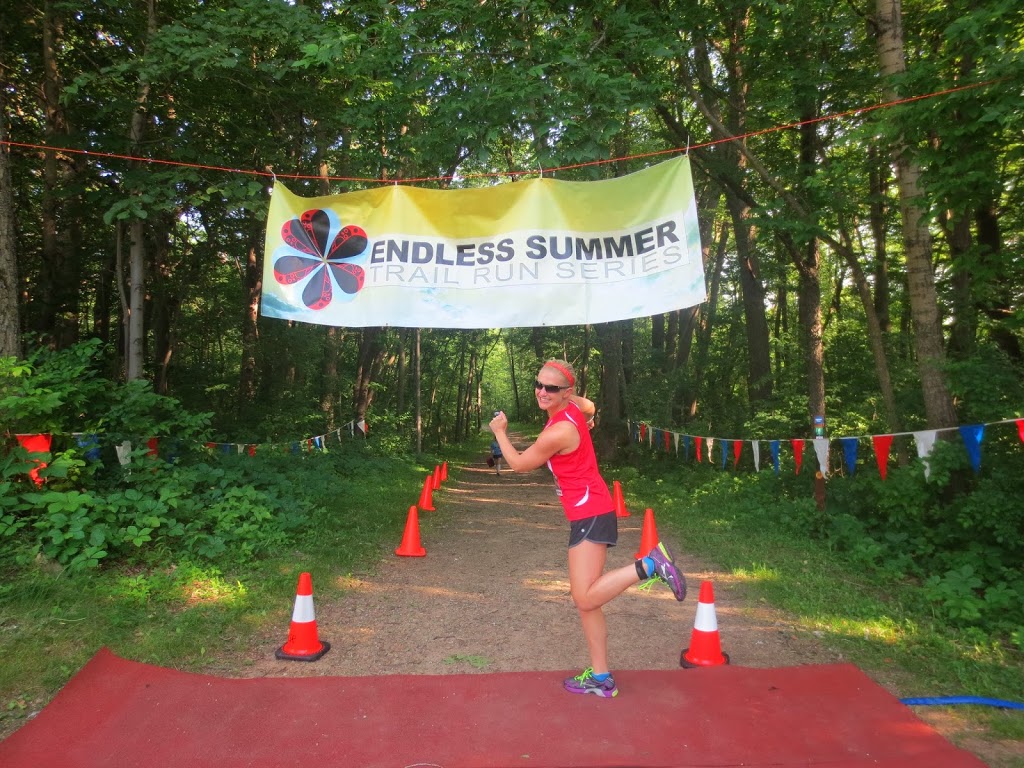 Cost: I paid about $20 for my rentals (skis, poles, and boots) and $60 for the private lesson.
The instructor was a young woman, probably right out of college. We began inside the visitor's center with a quick discussion about my ski experience and my skill level, so she could assess what kind of lesson this would be.
Then she led me to a "lesson area" on the trails, which was flat and blocked a little from the wind (The temperature this day was about 0 degrees- brrr!)
We started with a little bit of stretching on the skis, and then we began with some really basic drills. The first drill she called, "scoot, scoot, glide" (I think that's the technical name!) For this drill, I removed one ski, and pushed myself along with my foot a few times, and then worked on balancing and gliding as far as I could on the one ski. I stayed in the classic trails for this part.
Next, she explained the skate motion. She said its like spreading peanut butter on bread. Well, if you know me, you know that I LOVE peanut butter! So whatever it was in her explanation vs. the last instructor, the time it actually made more sense.
She had me work with one ski at a time on the "peanut butter" spreading motion. She broke down the movement and explained how after "spreading the peanut butter," I should end up on the inside edge of the ski, at which point I would really push with that leg. After the push, came the weight transfer to the other leg, the peanut butter spread, and then push to the inside edge of the ski again.
I'm really not explaining the technique very well….so I'll just stop there! Let's just say it was a tiring 1 ½ hour lesson, but I left with a little more confidence and interest in trying it again. The lesson provided me with the skills to learn more and to practice. Success!
The instructor advised that I go back again within 72 hours to maintain that muscle memory to keep working on the skills that she taught me. I returned to Hyland Park last Wednesday after work, and
trekked
around an easy trail for
about an hour. It was challenging, and I still struggled, but there were moments when I got into a groove and felt like I was "getting" it.
PS- I wore my
Craft
pants for cross country skiing: So warm!
I will be honest that I was dreading the lesson. It's hard to stick with something that doesn't come naturally and that is really challenging at first. I just have to keep practicing. I'm definitely not there yet, but I'm hoping with more practice, I will eventually "love" it.
Have you ever tried something out that was really hard for you, but stuck with it and eventually loved it?
As I talked about in this post that was definitely my experience with snowboarding. It was really hard for me to learn; I thought I'd never like it, but now I do! I don't know when the transition happened but at some point, it became less of a dreaded event than a fun outing/hobby.
One more thing- I tried out "Warm Skin" for this first time during my lesson. The temperature that day was hovering around 0 degrees, and it was windy, so it was definitely the perfect day to try out this lotion.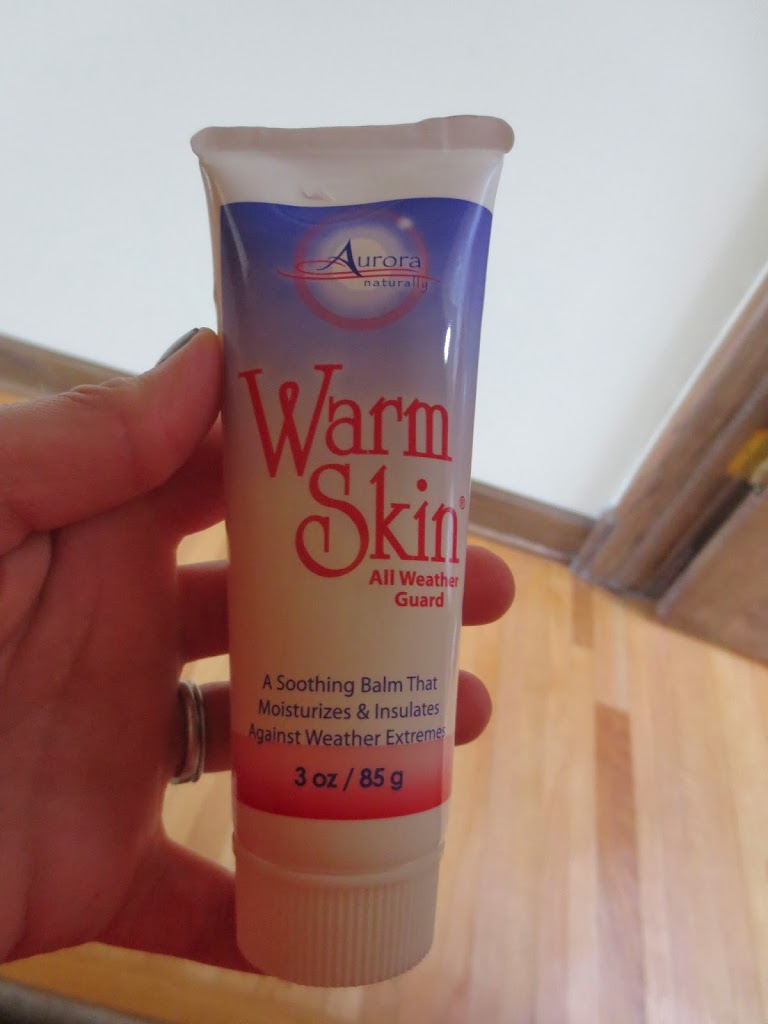 Warm Skin is actually manufactured right in Minnesota! It works by holding in the body's own natural warmth and serves as a barrier to prevent water loss, while also moisturizing the skin. Dustin bought a tube of this lotion at TC Running Company on Saturday, so I tested it out on Sunday. I think it worked pretty well- my face didn't get as red and cold as it had the previous day on my long run. I'll definitely try it again before deciding it if works!
Have you tried Warm Skin? What do you think?
(Visited 224 time, 1 visit today)