One of my 14 Motivation Tips to Keep You Running in the Winter of 2014 was to sign up for a spring race!
Unfortunately for me, none of these races fit into my training schedule for the Flying Pig Marathon (or if they do fit, we are out of town)
So, I still recommend that you check out one of those races. I have run nearly all of them, and they all are great (see a few race reviews HERE, HERE, HERE, and HERE), but unfortunately, I won't see you there this year.
But I do have some races on my spring calendar that I'd like to share!
The
Calhoun Beach Running Club
has a USATF racing team now. For
each race in the circuit, o
nly our team's top 5 fastest times for men and for women will count, so my time will never actually count towards the team. However, signing up for a USATF membership does have some other perks- discounts on races, guaranteed entry to the TC 10 mile, etc. So I joined the CBRC USATF racing team anyways, and the first race of the season is the Irish Run in St. Paul on Sunday, March 23
rd
. This race has been going on since 1973. There is a 5k, 8k, and youth run.
This race is a little unique as it doesn't start until the middle of the day (the 8k starts at 1:20 PM). Apparently, this late start is to allow the 50 churches on or near Summit Avenue to complete their services without traffic disruption. The late start also allows the temperature to rise to the high for the day, which could be significantly warmer than an early morning race!
The race starts and finished at Ramsey Jr High School.
This race attracts a lot of local elite runners, and nearly every Minnesota 8k record has been set here.
An 8k is kind of a random distance…automatic PR!
Ron Dawes 25k
Next on my schedule is the Ron Dawes 25k. I did the Ron Dawes 25k last year (read the review HERE), and it was kind of a bust for me (a very slow race- even a slow training run!) So I want to get back and do it again…faster! Plus, its only $5, you can't beat that! The field is only 200 runners though, so register early if you're interested.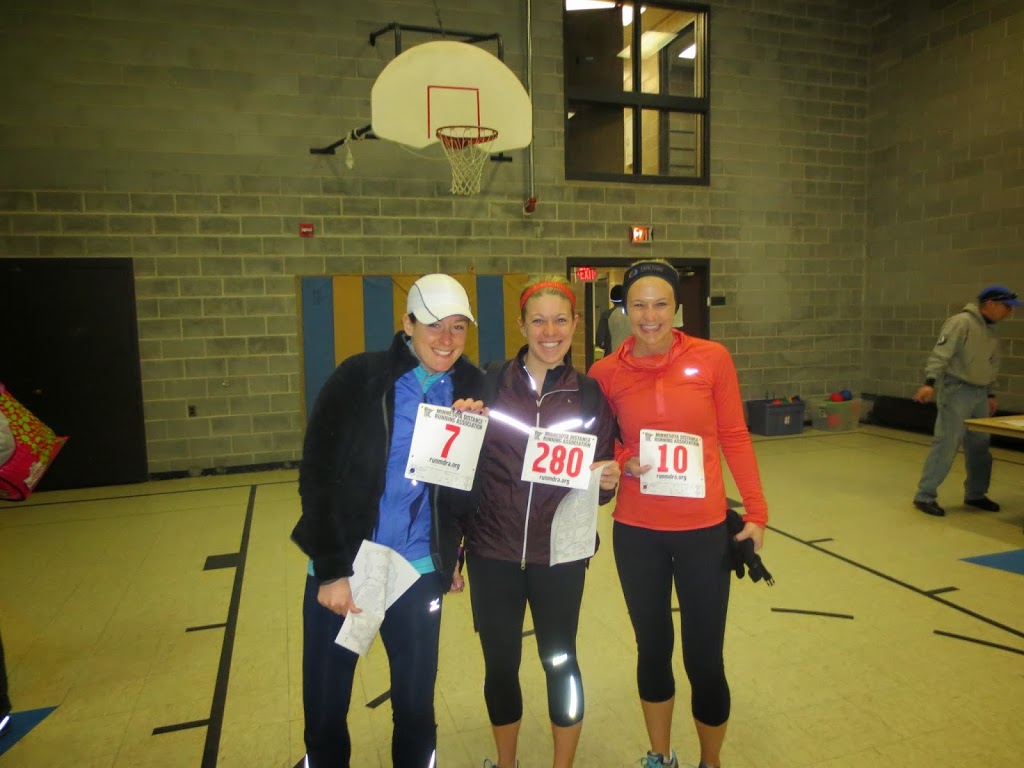 2013 Ron Daws 25k
Where: Hopkins, MN
The course is two laps of one particular loop, to get to about six miles, and then you did two laps of another loop to get you to the 15.5 mile distance. It was actually not too bad, because you knew what to expect after experiencing the hills the first time around, (
though it was a little disheartening to get lapped by the winners around mile eight!)
Running the same loop multiple times meant that you passed the solo support stop four times- perfect!
Flying Pig Marathon:
My spring marathon- the Flying Pig Marathon in Cincinnati, OH. A hilly course, but apparently a fun one, and we haven't run in Ohio yet, so this is our chance!
The TC 1 Mile:
You can read two past reviews of the TC 1 Mile HERE and HERE. I love the challenge of going all out for a mile, even though it HURTS. However, this year, the TC 1 mile will be less than a week after Flying Pig, so I might just have to take it a little easier this time around. Racing that soon after a marathon could be the recipe for injury.
TC 1 Mile 2013



Brian Kraft Memorial 5k

The final race of the "spring" (after Memorial Day, it's summer, right?) will be the Brian Kraft Memorial 5k. This race is the second one of the USATF race schedule. It's held at 8:30 am around Lake Nokomis, and its chip timed and very competitive. I have only run it once, and that was many, many years ago (2005, maybe?) I'm excited to race a 5k!




Well, that's it for my spring 2014 schedule. I have a little bit of everything on my radar- from 1 mile to 26.2 miles! I am excited for each one for different reasons.




Tell me what your spring running schedule entails! Any of the same races? Let me know, I'd love to see you!



(Visited 89 time, 1 visit today)