Just as
Sven Sundgaard
predicted, our long run this morning was plagued by lots of rain. Though the rain did finally let up after 12 miles (out of 17 total), we were all quite soaked by the end.
So how does one survive a rainy run? I have a few tidbits of advice. Please share any others that you have!
1. First, invest in a nice waterproof or water resistant running jacket. I have the
Brooks LSD Lite III.
This jacket was built to withstand the elements, as long as those elements are between 40 and 65 degrees.
Today's temperature was in the mid-40's,
so I layered the LSD Lite jacket over a tank top and a long sleeve dri-fit Nike shirt.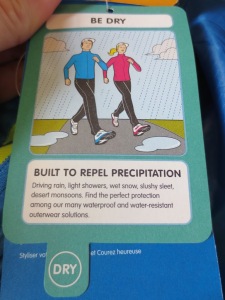 Just as advertised (above) the jacket does a good job of deflecting the rain.
2.
 Second, wear a brimmed hat. It helps keep the rain out of your eyes.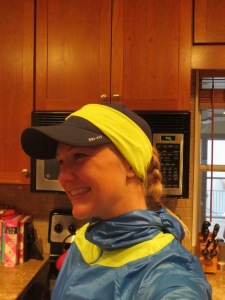 …and/or a hood? that works too.
3.  As for your electronics, put them in a plastic bag, or consider not bringing them at all. My garmin is pretty water resistant (I think even waterproof?), but if it's really coming down, I'll be sure to wear it under a long sleeve. I usually leave the iPod at home on the really wet days.
4. Lube up! When you're wet, there's a lot more chafing, so bust out the Body Glide.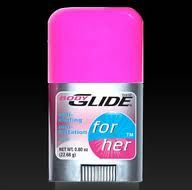 5. Bring dry clothes to change into post-run! You'll get the chills quickly, so it helps to have your Uggs and comfy sweatpants ready to throw on post-run.
6. And be sure to stuff your wet shoes with newspaper to help them dry out faster.
And for those of you who may have thought that my husband and I had matching outfits on today….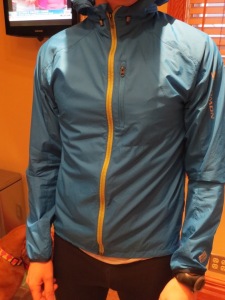 Duster's jacket for today's run
Yes, his rainy running jacket is also blue, but rather than Brooks brand, it's the
Salomon Fast Wing Hoodie,
which offers "very light wind protection that packs small but retains a soft, comfortable feel and full features. Hooded, single pocket, vents at pits and thumb loops make this hoody great for running at altitude where temperatures and wind can change quickly." He bought it last year at the
TC Running Company.
He said it kept him pretty dry, though it definitely trapped in the heat, and he got a little warm with temperatures in the 40s.
7. And my final bit of advice? Just embrace it! Jump in the puddles, have fun, and when you're done with your run, you can feel proud of how tough you are!
(Visited 207 time, 1 visit today)