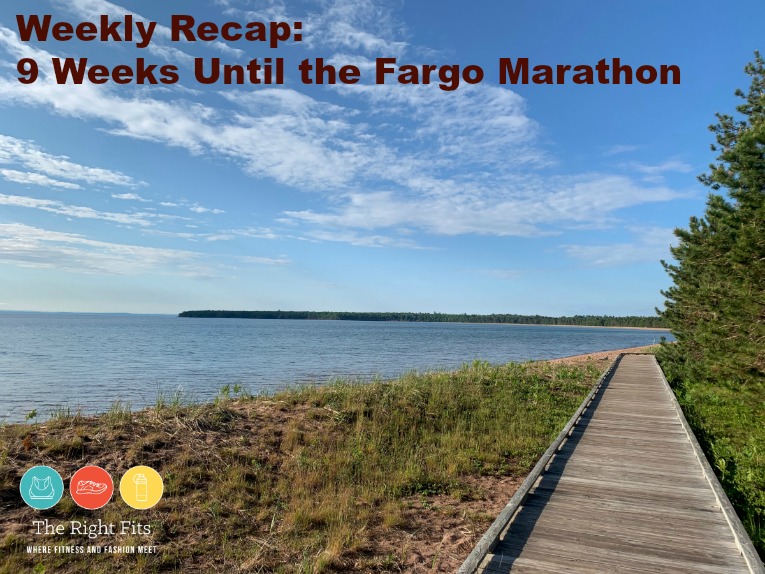 You read that correctly; I'm no longer counting down weeks until the Patagonia marathon. Now it's the FARGO marathon. Note quite the same…a bit disappointing, but not entirely surprising. Our September Patagonia trip and marathon won't be happening this year. The country of Chile renewed their travel ban for another 90 days, so it's not an option at this time.
With Patagonia off the calendar, Dustin and I decided to register for the Fargo Marathon. It was originally scheduled for May 2020, but then was postponed until August 29, 2020. They claim that they will be the first domestic marathon post-pandemic. They haven't announced how they're going to make it work, but I've heard rumors that you will be required to wear a mask, at least in the starting corrals. I'm sure there will be other changes as well.
Personally, I'm not expecting a strong performance either, since an August marathon sounds pretty miserable! I don't run well in the heat and humidity, so this will just be a way to check North Dakota off the 50 state quest (and do a race in this unique year of 2020!) I am curious to see how running a marathon in a pandemic will actually work. It will be an interesting one, that's for sure! Fargo is a relatively short drive from Minneapolis, and we booked a refundable hotel room, so if we decide we're not comfortable running it come August, we will have the option to just skip without losing much more than the registration fee.

So now I'm 9 weeks out from potentially running marathon 36, state 24.
Here's how training went this past week:
Monday: We were still camping on Madeline Island; I ran 5 miles with Ruth on the boardwalk before we packed up to drive back to Minneapolis.
Tuesday: I was pretty tired from camping, so I just couldn't get up before work. Instead I ran after work with Dustin, 7 miles, 8:45 min/mile. I had some short sprints in there to loosen up my legs for the last 1-mile race of the McKirdy Mile series coming up that weekend.
Wednesday: I struggle sometimes to go from an evening run to a morning one, so Wednesday's 7 miler was a slog. 7 miles/9:35 min/mile pace.
Discover Strength virtual 1:1 session after work.
Thursday: 4 miles with Ruth the vizsla pup before work, 8:50 min/mile. She is turning into a great little runner! We got her a new Ruffwear harness that fits well and seems to help keep her from pulling.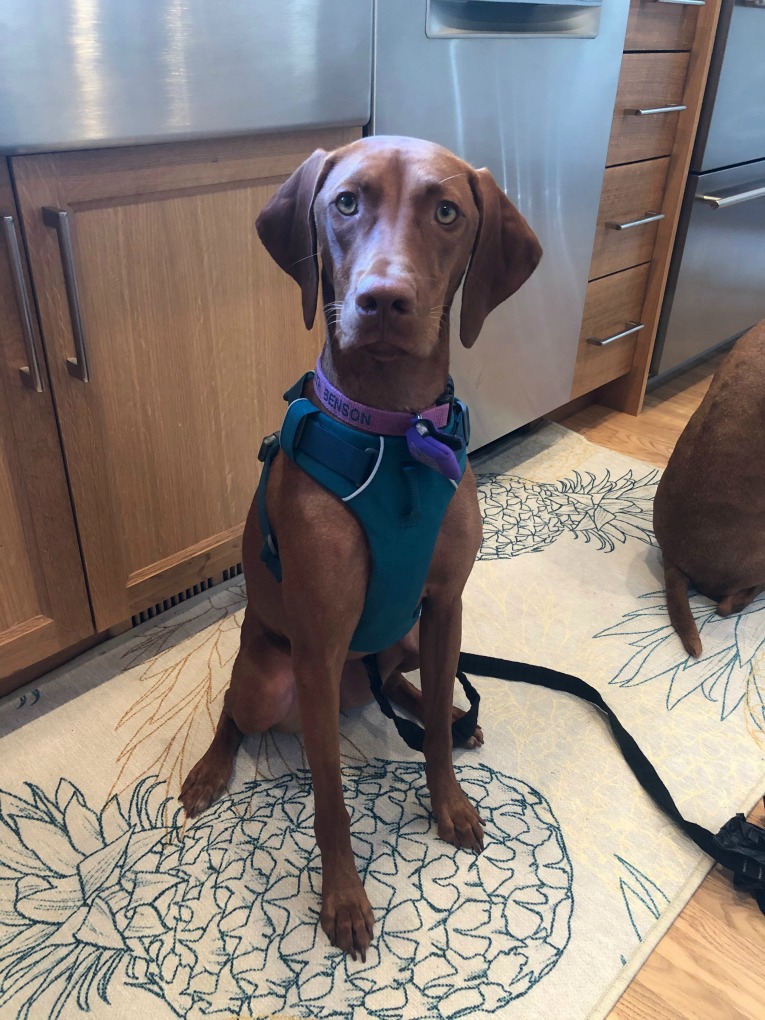 After work, we had a socially distanced little play date in the backyard (the dogs didn't social distance; only the people!) 5 dogs in our little yard!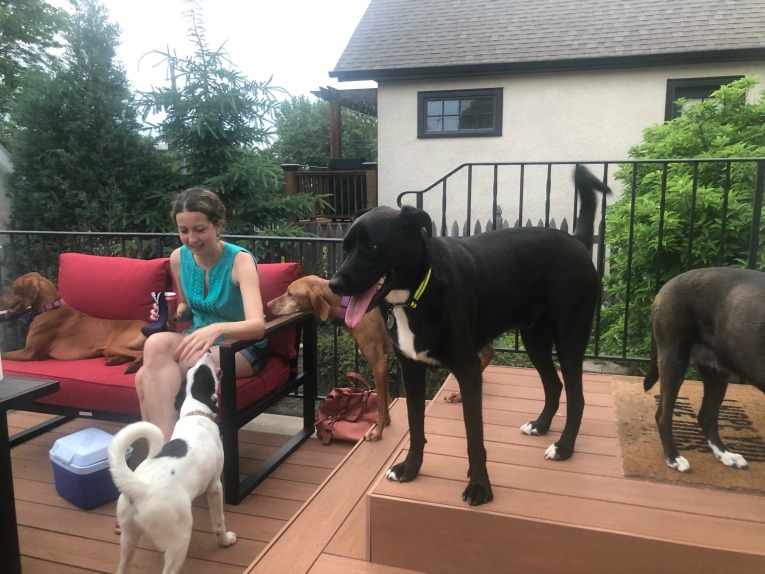 Friday: Another 4 miler with Ruth, 8:35 min/mile, Discover Strength virtual 1:1 over lunch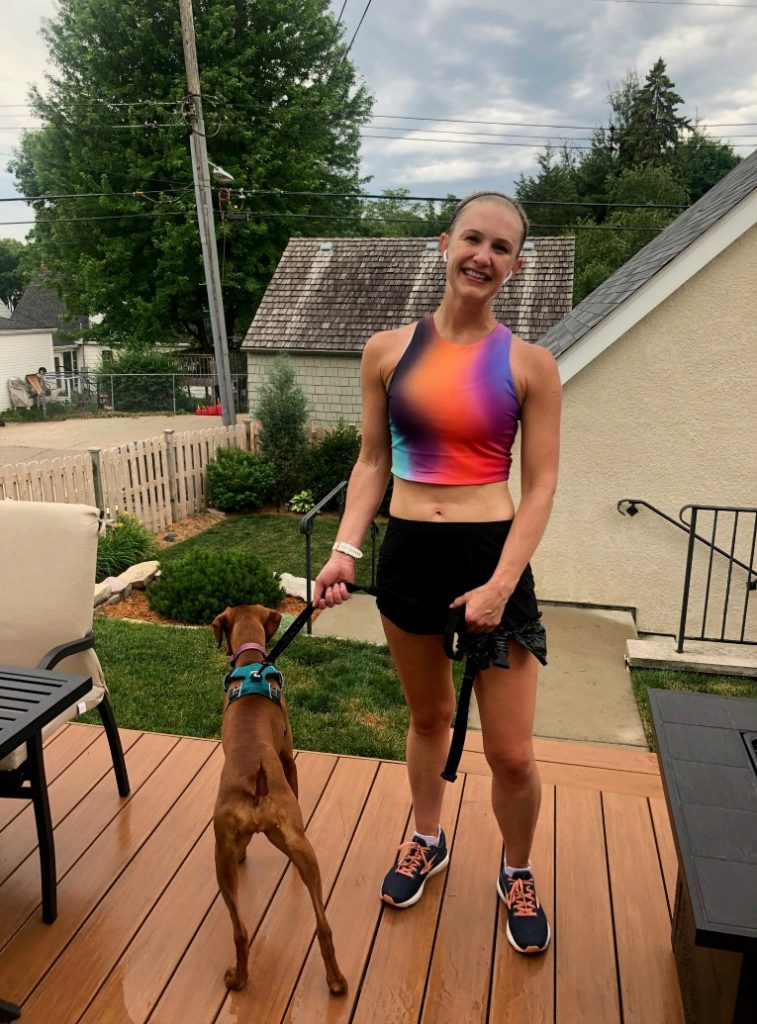 Saturday: The 4th and final McKirdy Mile of the series. I ran 3 miles to meet Christie, then another mile to the "start line", then the mile race, then 3 miles home, then picked up Ruth for another 1.25 miles for 9.25 miles on the morning.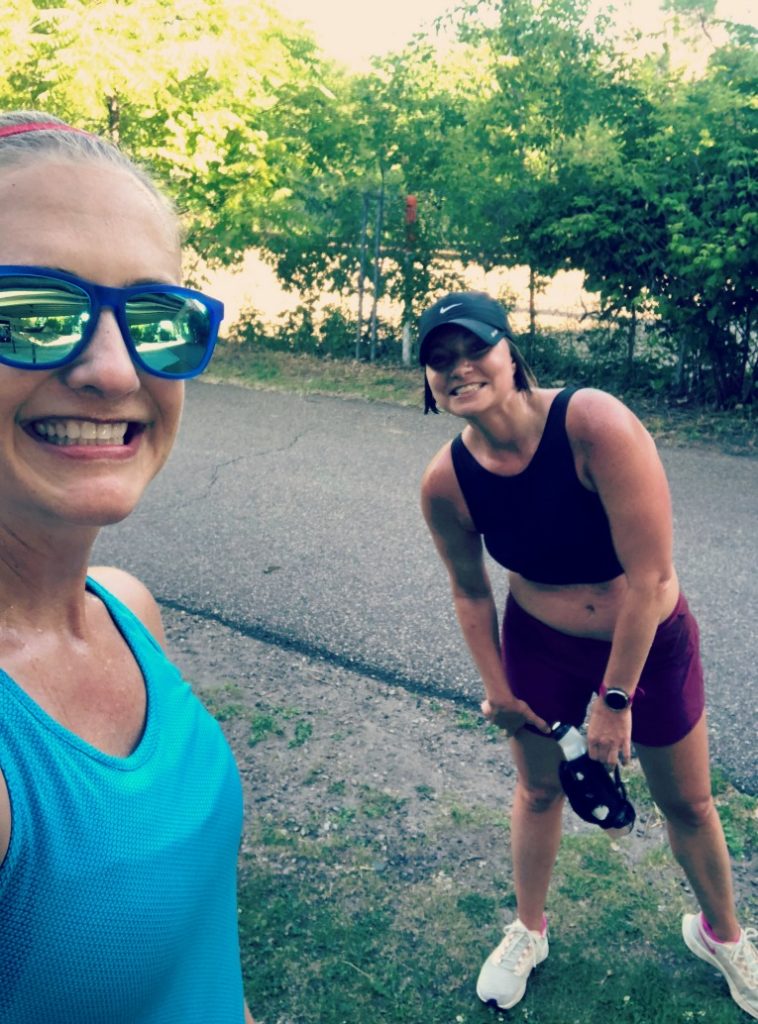 Christie had to be back to her house by 8:30 am for some furniture delivery, so we started relatively early. I was done with 9.25 miles before Dustin even headed out for his long run (he didn't keep up with the rest of the McKirdy Mile series after the 1st one.)
So, my results from the series:
Race 1: 6:47
Race 2: 6:40
Race 3: 6:36
Race 4: 6:40

Even though my last one wasn't the fastest, it was still a fun series to do and a good challenge during this period of no actual races.
My sister Erin got faster with each one of her miles in the series. Way to go Erin!

Saturday night, my sister and her husband and kids came over for dinner in the backyard. It was a hot night to sit outside, but safer all-around outdoors, right?
Sunday: With the mile race on Saturday, I did my long run on Sunday. 13.1 miles with my friends Christie and Julie; Julie was doing the virtual half for Grandma's Marathon, though she wasn't really racing it. We just ran easy. Lots of water breaks!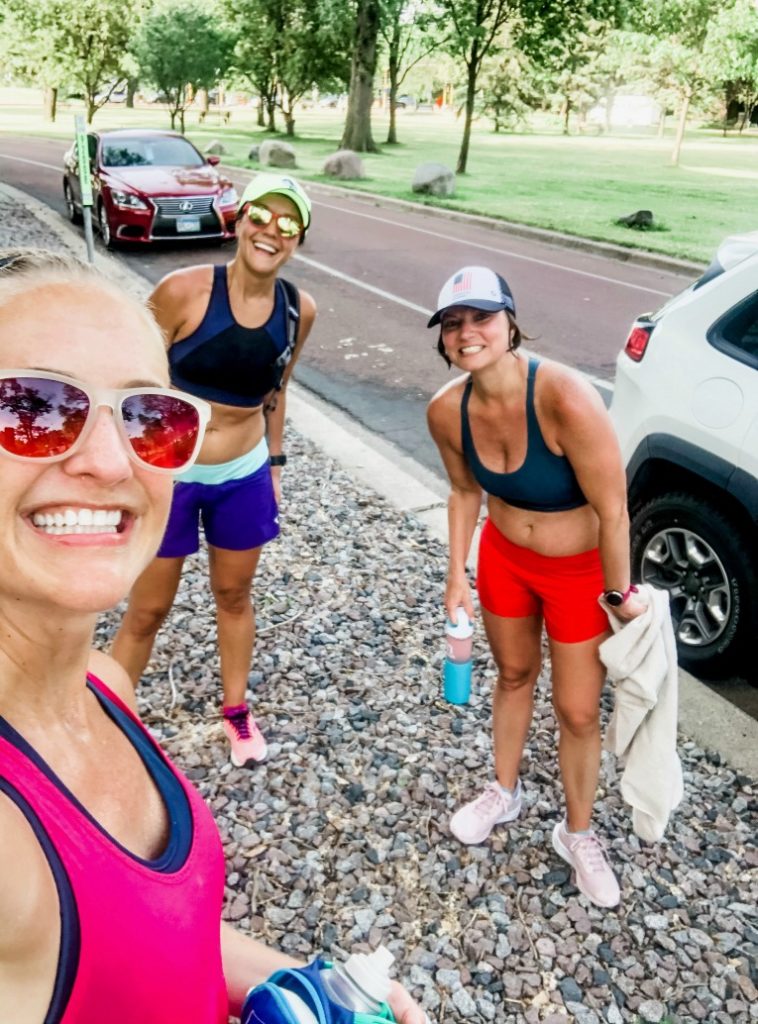 It was a sweaty one, even though we started at 7 am. I was drenched. Yuck!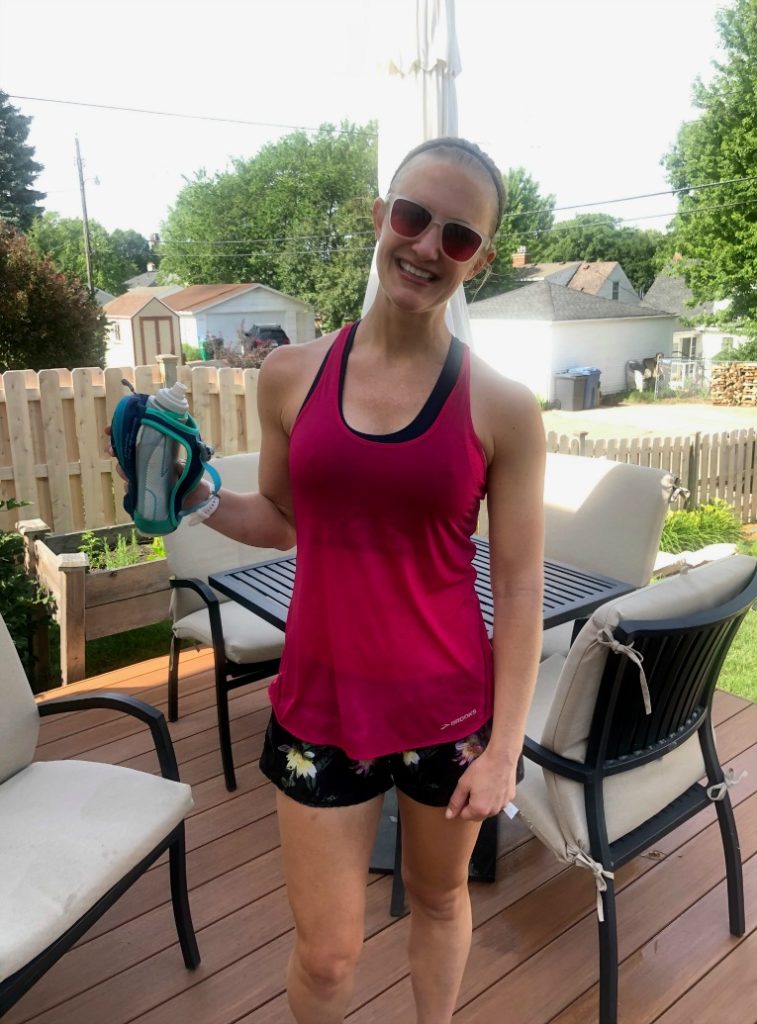 Summary: 49 miles of running, 2 strength training days.

Lower mileage overall for the week, (I'm generally around 55-60 miles a week) due to camping and whatnot, but my body didn't mind the lighter mileage!
My coach put ALL easy runs on the schedule for next week, which sounds great leading into the 4th of July! I have the same coach as Christie and she challenged both of us to run our highest mileage month in July, so it will be a lot of miles, but all easy runs. I'm excited to give it a go!
And that's a wrap for this week!
It's great to have the ability to stay connected virtually and support each other; this link-up hosted by Running on the Fly and Confessions of a Mother Runner 's is a great way to do so! Check it out below: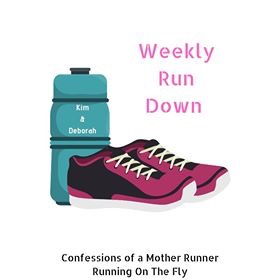 (Visited 286 time, 1 visit today)