I hope everyone had a lovely long holiday weekend!
On a normal year, Dustin and I would be up at his family's cabin, running a 4th of July 5k, and then watching the fireworks. This year, we're not sure we'll be going to the cabin all summer; just one of many changes due to the pandemic, I guess!
This year, we stayed in Minneapolis and did lot of house projects and hanging around in the city. We're almost finished with a project to turn a guest closet into a guest bathroom; I'll share before and after pictures soon! Dustin did most of the work himself, which took awhile, but turned out really well!
There were plenty of HOT runs this week; summer is definitely here, that's for sure. Most runs include some sort of carried hydration and are most likely sports-bra-squad runs!
My coach challenged me to try to run more miles in July than I ever have in a month. Almost all of the miles will be an easy pace, which works well considering how hot and humid it is here in Minneapolis. It's impossible to run fast right now!
This mileage challenge should give me some good endurance if I decide to do the Fargo marathon. I'm registered for it (August 29th) but if its as hot and humid as it has been here, I don't know if I cover 26.2 miles! I also am waiting to hear what kind of Covid-19 precautions they take before making a final decision.
Here's how training went this past week:
Monday: Complete rest.
Tuesday: Complete rest except 1:1 virtual strength training session with Discover Strength. Finished off June with TWO rest days in a row before a big July!
Wednesday: July has begun! 10 miles before work, 9:15 min/mile.
After work, I finally got in for a haircut and highlights! Masks, frequent hand washing, only one other stylist and client when I was there, but I still decided I felt more comfortable waiting outside while my highlights processed. Outdoors just feels safer to me!
Thursday: Another 10 miler in the morning! 9:20 min/mile.
Virtual 1:1 with Discover Strength after work. They sent me this little chart with some data; apparently I've been one of their most dedicated virtual clients!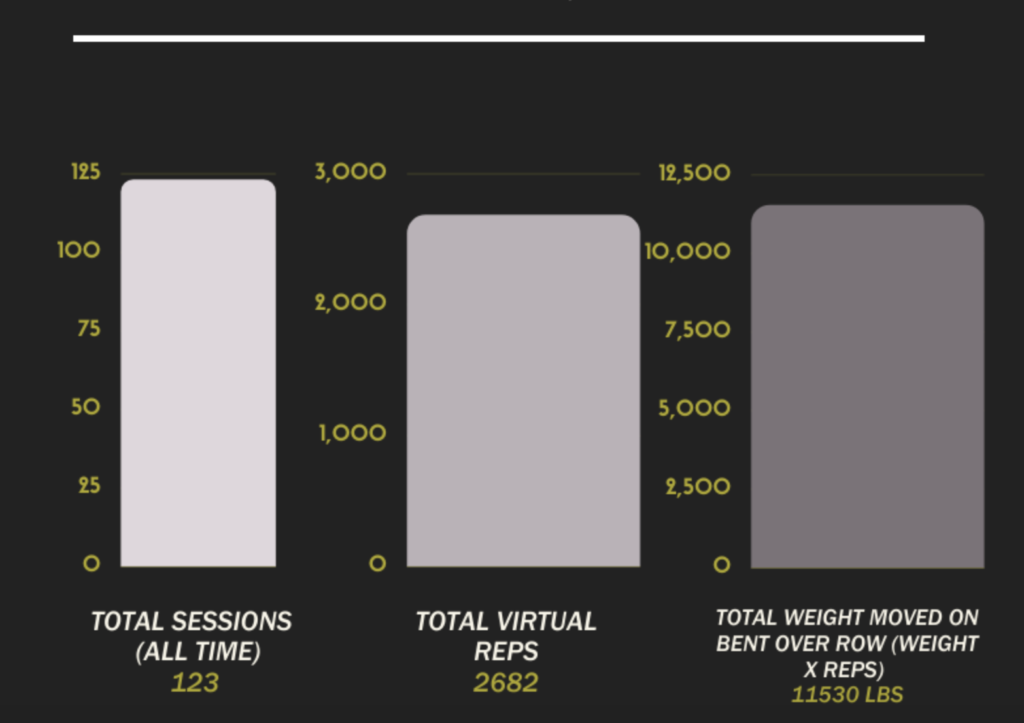 Friday: Christie and I both had the day off of work, so we met at 7:30 for 5.5 miles together, then I aded on about a mile with Ruth. 6.5 miles total.
Later that afternoon, we drove to St. Paul to take a short hike with the dogs to Shadow Falls. My niece had gone there recently and I couldn't believe she knew of a waterfall in the Twin Cities that I had never been to. Pretty!
Saturday: I ran from my house at 6 am to meet Christie around 6:15, we covered about 13 miles together via a downtown route that took us past her condo a few times for cold Gatorade (amazing). Christie is now part of my "quarantine circle" at this point, though we are still trying to be somewhat careful! But we are running together with no masks and I went into her (air-conditioned) condo for Gatorade. Running in the time of a pandemic…!
It was a really tough 14 miler for me; I wore my camelbak hydration pack filled with ice and water, but it was a heat-advisory, 90% humidity, 95 degree sunny day. Brutal. We took plenty of walk breaks, and instead of running home to get to 15.5 miles, Christie gave me a ride and I cut it short at 14 miles.
A 1.5 hour nap was definitely in order before we eventually went to our friends Sarah and Jeremy's for a socially distanced backyard BBQ. Ruth and Matilda came with and had a great time playing with Jeremy's dog Odin in his big, fenced in backyard. A low-key but nice 4th of July.
Sunday: Dustin and I slept in – big mistake! We didn't get outside until nearly 10 am and my goodness it was so hot. We ran 7 miles together, but I had to take breaks in the shade nearly every mile to cool down a bit. Brutal. I don't think my body was fully recovered from the long run the day before either. Just a tough one overall.
Summary: 48 miles of running, 2 strength sessions with Discover Strength, and two rest days!
I purchased this mask from Etsy- runners! Love it.
Not much running with Ruth this week; it's just too hot for pups! This is her after just a short walk in the heat, ha!
And that's a wrap! I'm linking up with Running on the Fly and Confessions of a Mother Runner . Check it out below: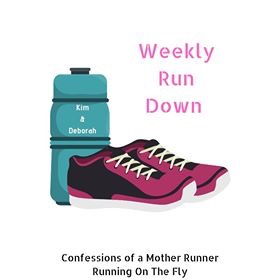 (Visited 316 time, 1 visit today)