Well, I made it through my biggest week of training for the Atlanta Marathon, which will be here on March 1!
Marathon training in February in Minneapolis definitely isn't easy. But having the biggest week behind me is a relief; even if I have to do a lot of runs during the taper on the treadmill, I think I'll make it!
Here's how training went this past week!
Monday: 9.5 miles on the treadmill before work, 9:15 min/mile. One nice thing about the treadmill is that it requires a lot less layers! I was able to test out a new top from Rabbit; I thought it might be a good one for the marathon. It's the "Speedeez" top, with "laser cut with bonded seaming construction for maximum comfort and reduced weight. Made from our new ultra- light, superior mechanical wicking, fast-drying rabbitSPEED fabric."
It was very light, but a bit 'stickier' than I expected when sweaty; that could be because I was running on the treadmill with no breeze or air circulation to dry it out. I wish I could test it outside instead!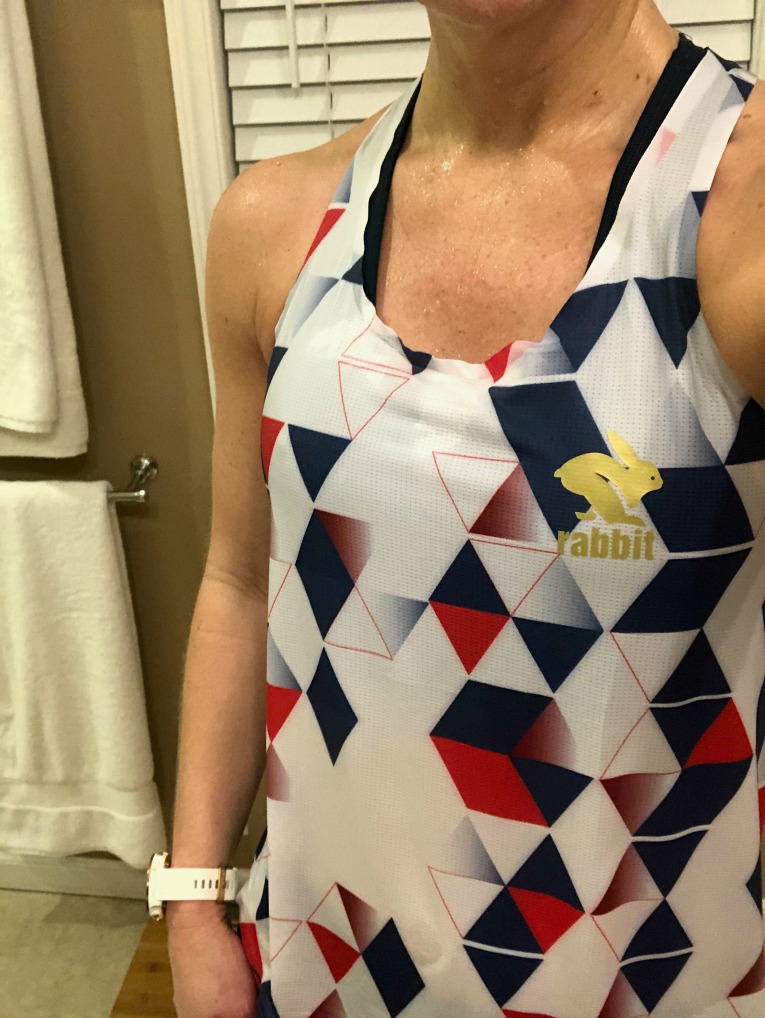 I had a Discover Strength session after work. At Discover Strength, there are "Iconic Trainers" which are a higher level/more experienced; though I like nearly all of the trainers I've had, it's always a treat to get an Iconic Trainer as I feel like I push myself just a tad harder, so I was excited to have a session with David, one of the Iconic trainers, this evening. Great workout!
Tuesday: Easy 7 miler before work with the Tuesday morning run club, 9 min/mile.
Wednesday: Workout Wednesday! I feel lucky to have a dedicated friend like Christie who is willing to meet before 5 am to get in our miles. My workout was 3 miles easy, then alternating 600m at 7:45 and 1k at 8:15, for a full 10k of work, i.e. recovery at marathon pace, then 2 mile cool-down for 11 miles total at an 8:45 min/mile average. Done before work!
I parked at Christie's condo downtown, but then got ready at the gym in my building. 11 miles complete and at my desk by 8 am!
Thursday: I managed to meet up with the 5:30 am run club while still making it work with a run commute. 9 miles total. Discover Strength after work.
Friday: Bonus run! I joined the group of guys at my office for a 6 mile lunch run. What a treat! We ran through the University of Minnesota campus, which always is a bit nostalgic for me.
Saturday: One final 20 miler…and this one was another doozy!
The temperature was below zero (I saw anything from -1 to -4 on different apps) with a real feel of -15. Sooo cold. I did about 2.5 miles before the club met, then had company for 16, then another 1.5 miles home for a full 20. By the last few miles I was really dragging- i.e. +10 min/miles. Running in that kind of cold is hard on the body; I feel like it takes a lot of energy for the body to stay warm enough, plus all those layers are heavy! I felt pretty beat up afterwords. Dustin took the pups to the dog park and I took a nap…I felt a lot better after that!
What does one wear for 20 miles in temps like that?
Oiselle Flyout tights. These tights are pretty warm, but my one complaint is that they don't stay up very well.
Patagonia Capilene Air Crew base layer. This is THE best base layer for winter running and it's on sale right now!
A final wind breaker layer, which was a coat I bought at the Indianapolis marathon
A face mask
A warm hat
Kahtoola nanospikes (and I wore them the right way this time!)
We ran a route that passed by a local community center a few times so that we could get water to take with our gels. I took 3 gels- one Spring and two Maurten gels- over the 20 miles.
We had a guest runner join us from Texas. She was quite a trooper to run in those temperatures too! But she's an inspiration; she only started running marathons when she turned 50 and will be running her 8th Boston in a row this April. Amazing!
I love that running allows me to build a new friendship with a 60-year old woman from Texas that I probably would have never met otherwise!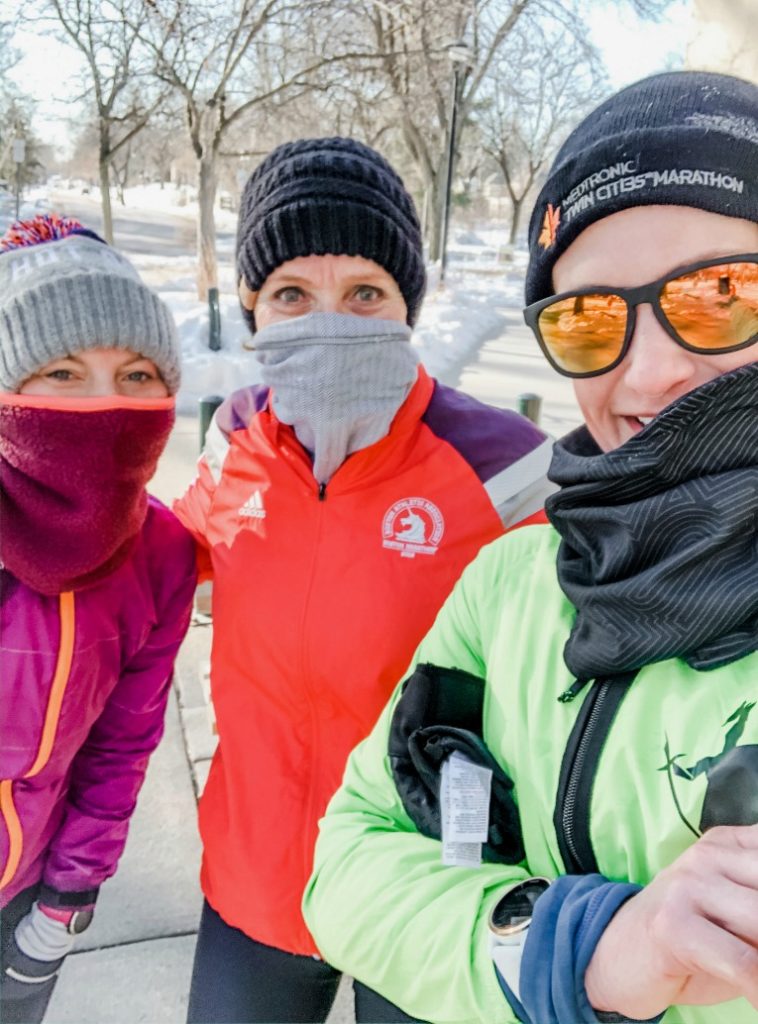 Saturday night, we went to dinner at Bar La Grassa (one of my all time favorite Minneapolis restaurants!) with my sister and brother-in-law, to celebrate her passing her medical boards in Addiction Medicine. So proud! She's so smart.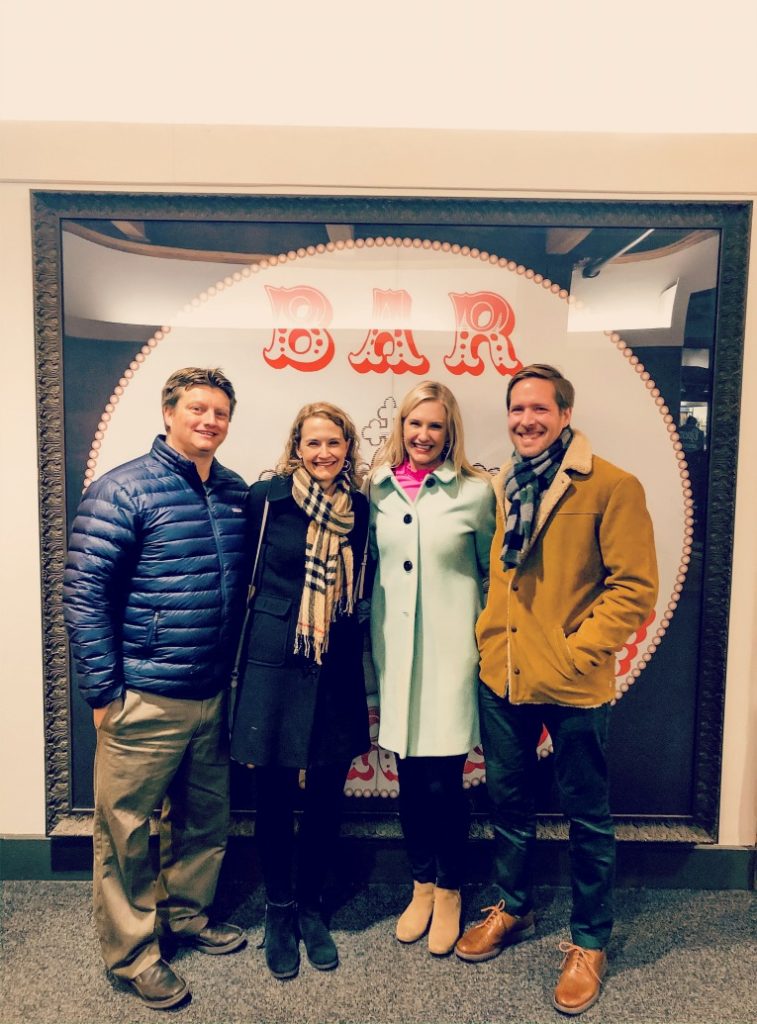 Sunday: Well, we woke up to about 6 inches of fresh snow, so I did my run on the treadmill. 7.5 miles easy while watching the documentary "The Pharmacist" on Netflix. Pretty good so far!
I did test out a fresh pair of Brooks Ravenna's; this is my first pair of the 11's. The Ravennas are my standard trusted shoe for many years, but this edition has a new lightweight, single-layer mesh upper. Felt great!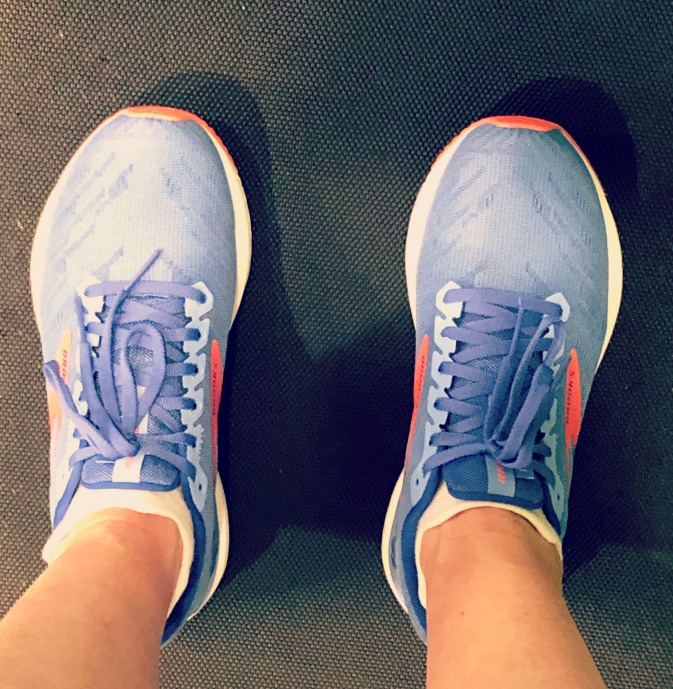 Summary: 70 miles of running- big week! 2 strength training sessions at Discover Strength.
Speaking of snow, I coach a few athletes who live in Atlanta, one of which sent me a picture from her long run on Saturday, which included a few inches of snow! What the heck! I thought I was going to Atlanta to escape the snow, ha!
I'm linking up as usual with Running on the Fly and Confessions of a Mother Runner as part of their Weekly Rundown. Check it out!
(Visited 367 time, 1 visit today)