Happy Memorial Day! I hope you are all having a wonderful holiday. I didn't have a chance to share my weekly recap yesterday, but I did publish my marathon recap of the Brookings Marathon. Check it out!
I shared in the Brookings Marathon recap that my next full marathon will be the Indianapolis Marathon on November 9th, which is 24 weeks away. Lots of time to train! I plan to do plenty of shorter distance races between now then, and as always, I will share my training here on a weekly basis.
Here's how training went for the Indianapolis Marathon:
Monday: No running, Discover Strength after work; Discover Strength is a 30-45 minute strength workout that is basically a personal training session, though I usually do the "group" sessions for the cheaper price, which is 2-3 people in the group. The trainers create customized workouts; it's short but effective. I always walk out of there with my muscles shaking and feeling like I really worked hard! It's tough, but I've been enjoying it.
Tuesday: Easy 6 miles with my friend Vicki before work at a 9:15 min/mile pace.
Wednesday: Track day! 3 mile warm-up to get to the track, then 2x (4x400m with 200m jog recovery), 3 mile cool-down to get home;  9 miles total. It was pouring rain by the time I arrived at the track and I was not having a great time with the cold stinging rain blasting my face, but I hit the paces and felt relatively good on this first workout post-Brookings.
Drenched!
Thursday: Easy 4 miles with Matilda (my vizsla) before work. Discover Strength after work. My goal is always 2 strength training sessions a week, of any sort, so I'm always pleased when I hit that goal!
Friday: 6 miles before work with my friend Vicki.
Saturday: 10 mile long run with the Oiselle flock; we met in the Longfellow neighborhood at a cute bike/coffee/workout studio called The Fix, and then ran along the Mississippi river, which was a nice change of scenery for me from running the lakes.
I'm so glad I joined the flock a year ago, it's great people!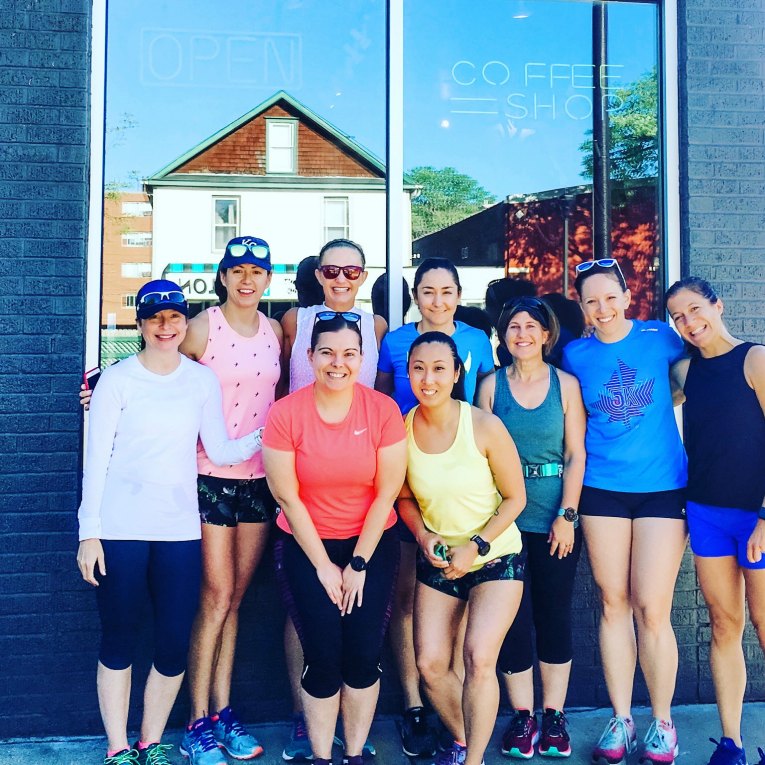 The Oiselle flock is good people…and the Oiselle brand is good gear!
I recently purchased this tortoise tank; Dustin was teasing me that real runners don't wear turtleneck tanks, but I actually really loved this top! It's really light and breezing and pretty darn cute. Who cares what 'real' runners wear?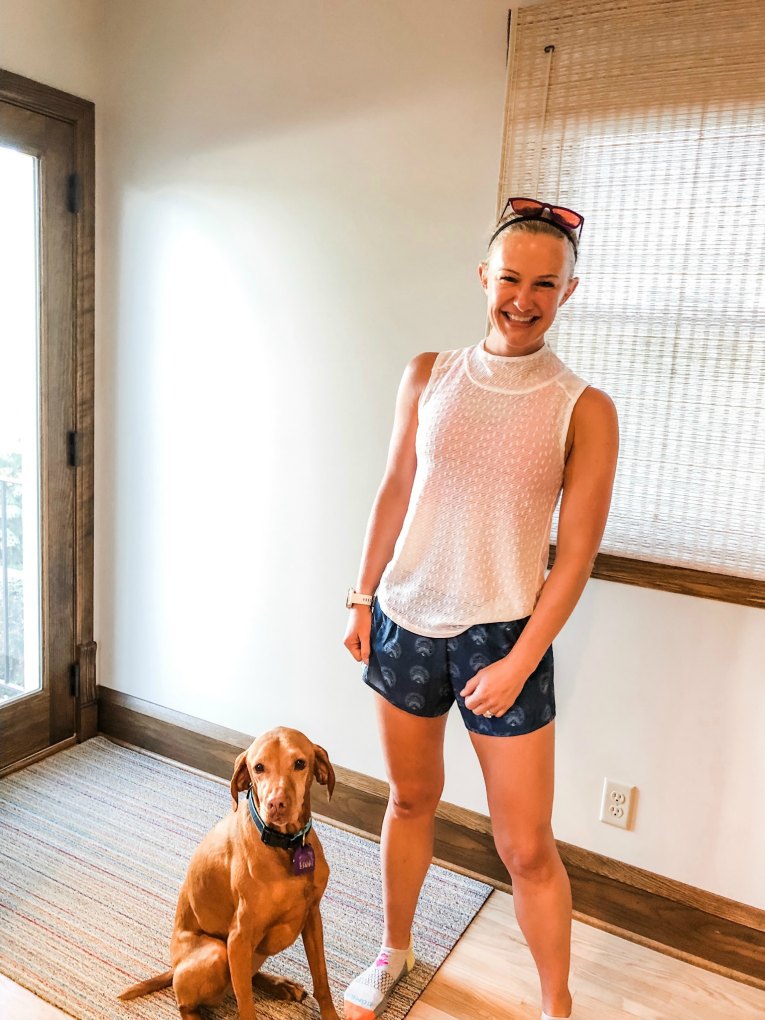 A lot of the Oiselle runners stuck around for brunch after the long run, but Dustin and I had already made plans to go to Martina for some food post-run. It's currently one of my favorite brunch places in Minneapolis!
So good!
The rest of Saturday included some dog park time with Matilda and then cleaning out a bedroom closet that we're turning into a bathroom.

Sunday: Easy 4 miles with Matilda again:
In the late afternoon, Dustin and I attended our run club's "Memorial Day Pub Run!" 
This pub run starts at Paul and Laura's house, then runs to 5 different bars, and then back to their house for a BBQ. This is the TENTH year they have organized this fun little event!
(The wonderful hosts and their new baby Jackson!)
The bars this year included William's, Liquor Lyle's, the CC club, the VFW Uptown, and then Stella's. I didn't drink a full beer at each bar, but still definitely had more than one should when also running- eeks!
The full "running" part was about 3.5 miles total. We had a gorgeous 75 degree sunny day for the pub run too, it was lovely.
Dustin and I registered as VIP's, which meant we had a private tent, steaks, and champagne at the BBQ.
Ha! Paul went all out for the VIP's:
Trophies were awarded for the winners, though the criteria for winning the Pub Run were somewhat unclear..
Summary: About 43 miles of running, 2 strength classes. Overall a solid week.
I missed the cutoff for Kim and Deborah's weekly recap link-up, but I'll share it anyways here!
Running on the Fly and Confessions of a Mother Runner 's week rundown: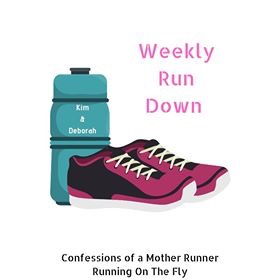 (Visited 217 time, 1 visit today)