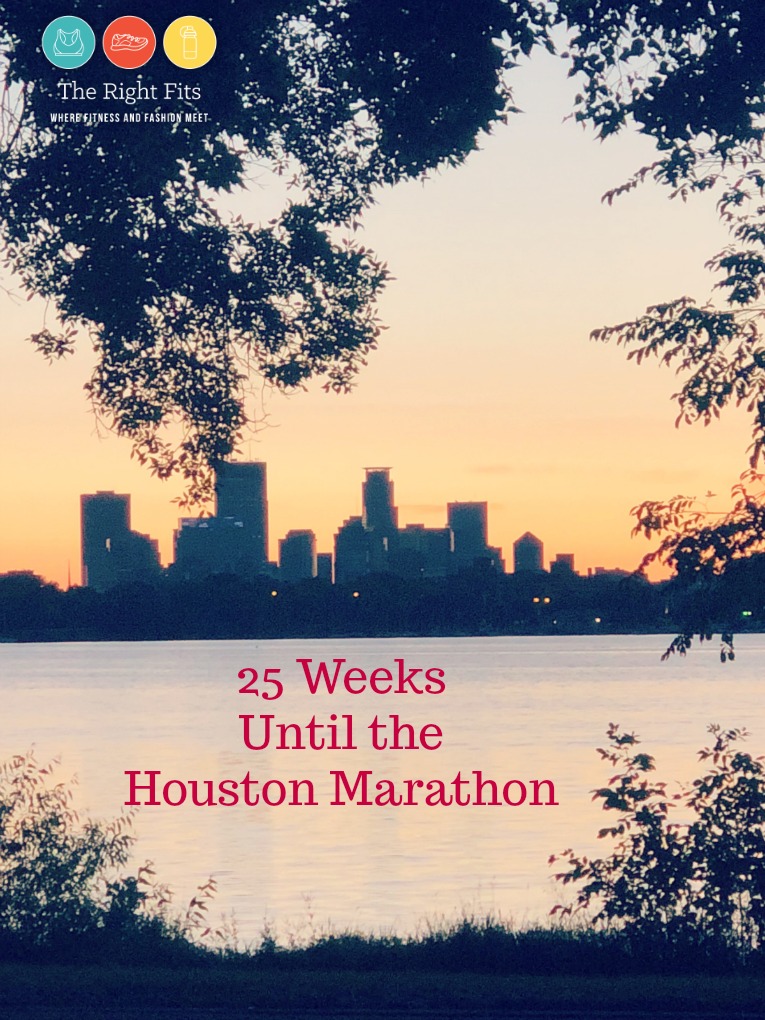 Happy Sunday! I'm here with my weekly recap of recovery post-broken leg and building back into marathon shape for what will hopefully be my 30th marathon in 25 weeks in Houston, Texas!
*Before I dive into the recap, be sure to check out this post in the "My Running Favorites Series!" I'd love to get more volunteers to keep this going all summer. Send me an email at therightfits@gmail.com or link up with a favorites post on your own blog!
This week was very busy with my 'day' job, so unfortunately I let a bit of the non-running stuff slip, but I was excited to become a bit more consistent this week with my running.
Here's how things shook out this week:
Monday: solidcore (50 minute pilates type strength class) before work
Tuesday: 6.3 morning miles with my friend Vicki before work. She's training for the TC 10 mile and I helped put together a plan for her. (Did you know I'm a running coach? I still have room for a few more athletes if you're interested!)  This run included 6 x 1/2 mile repeats at her goal 10 mile pace (8:30) with 1/4 recovery in between. It was probably harder for me than her to go that pace! But we did it.
Wednesday: 60 minutes on the elliptical, 10 minutes on the stair stepper, followed by a 7 am PT appointment. Allison (one of the two PT's I usually see at Mayo Sports Clinic) did another gait analysis video to see how things have progressed since the last one (which was right when I started running again after 5 months off). A lot of the things she pointed out in the video like hip drop, over-striding, etc. are things I did prior to breaking my leg. They are things I definitely have to work on, but they aren't new things due to the broken leg, which is a good thing! She gave me a few new exercises to add into my repertoire to address those items.
Thursday: An easy 5 mile run in the morning with Vicki and another coworker.
That evening, I actually got out of work around 6, just in time to attend a "Wine Demystified" event at the Bakken Museum. The event included exhibits that experimented with wine and all your senses- taste, smell, sight, sound, etc. It was quite interesting!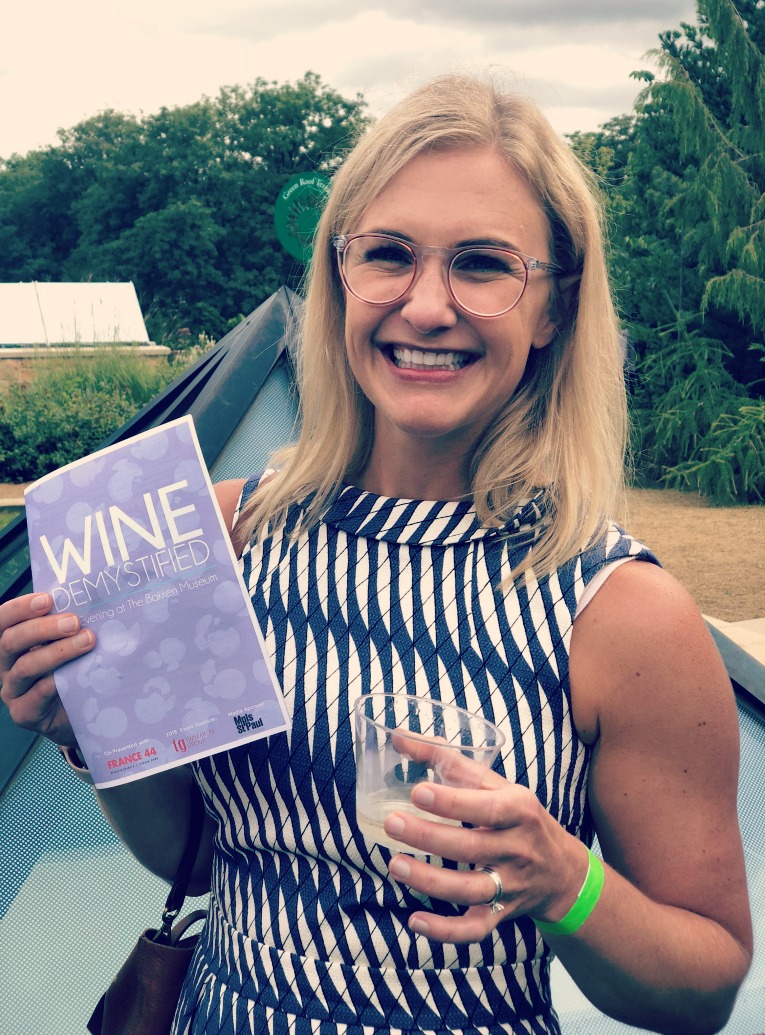 The Bakken is really close to our house, so it was awesome to be able to walk there and back. After the wine portion of the event, we checked out some of the 'electricity' exhibits at the museum. Pretty fun!
This exhibit was called "Mindball" where you had to relax your mind to get the ball to move towards the other person. I lost every time. Apparently I need to work on "quieting" my mind!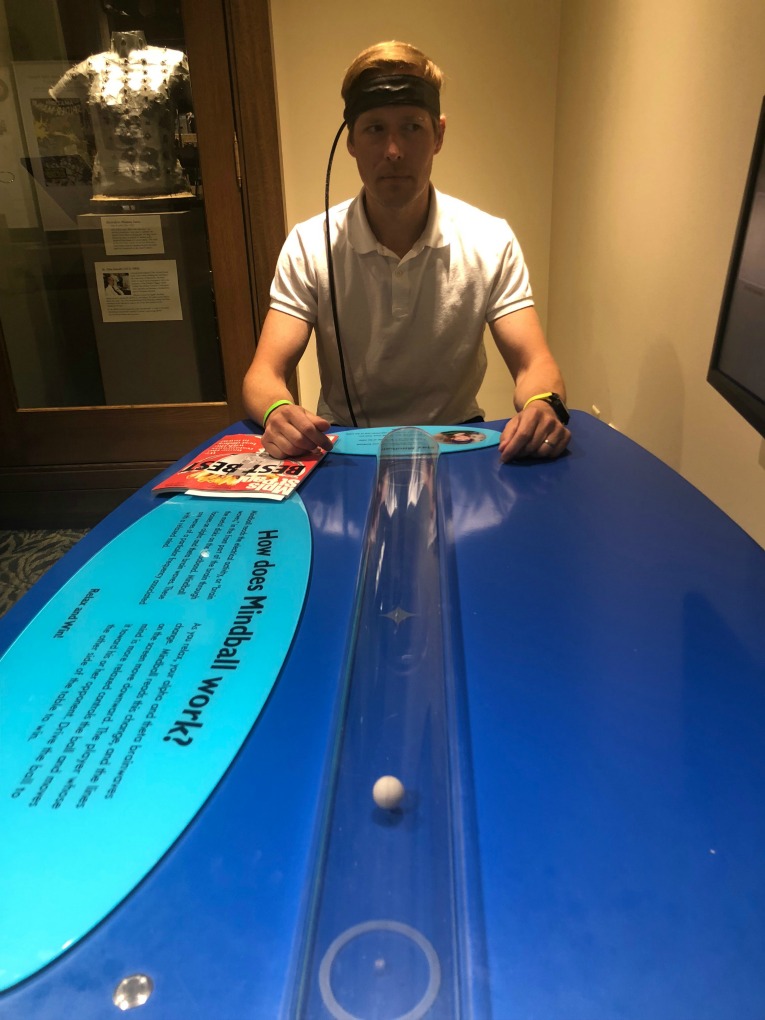 Friday: Total rest day, not necessarily by choice, but I slept in too late and then was stuck at work until quite late (on a Friday!)
Saturday: 8 mile "long" run with my friend Vicki. Longest run post-broken leg! I got a little tired at the end, but overall it was a great morning.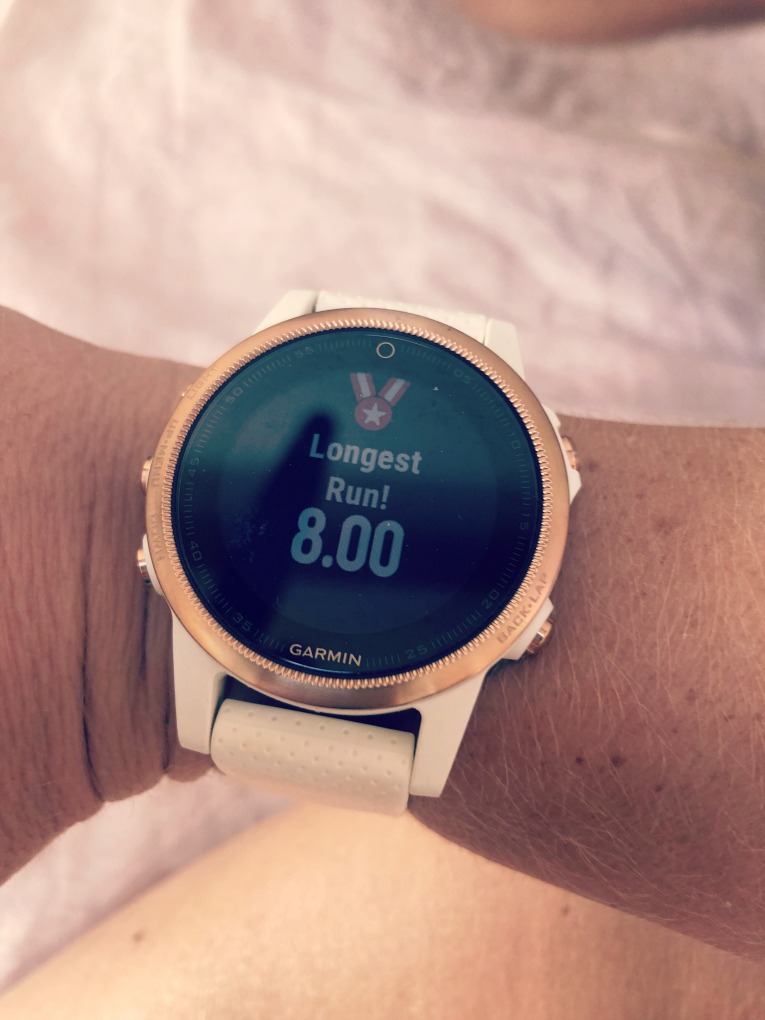 That evening, Dustin's brother and family were passing through Minneapolis on the way to a hockey camp, so we met them at Red Wagon Pizza for dinner. Love that place.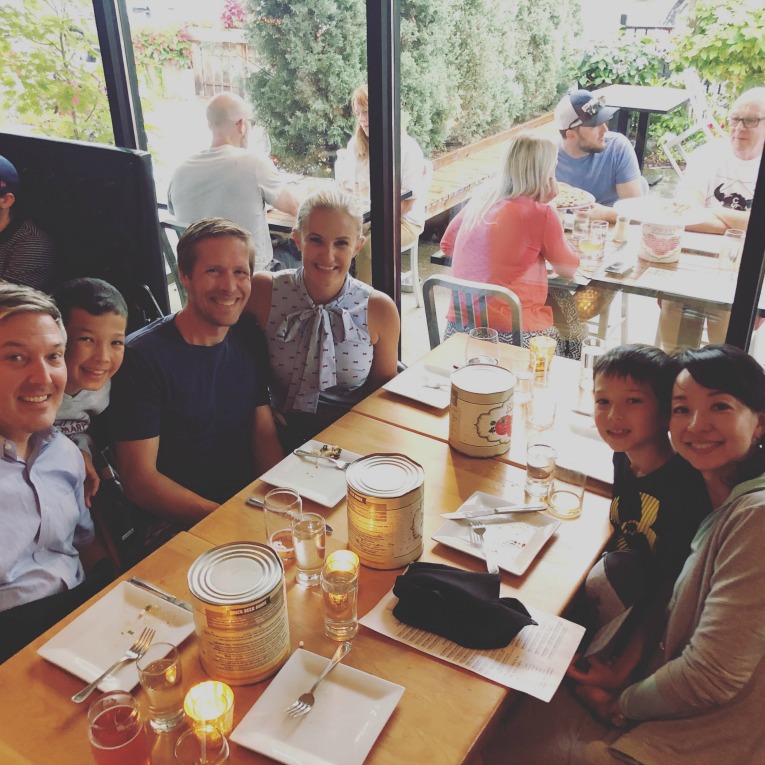 Sunday: 5.3 mile run with Matilda (our vizsla) and Dustin.
Speaking of Tilda, she received a thank you gift from Scarlet's family (the vizsla we dog-sat last weekend) of "Puppy Scoops" ice cream for dogs. She's pretty excited to try it!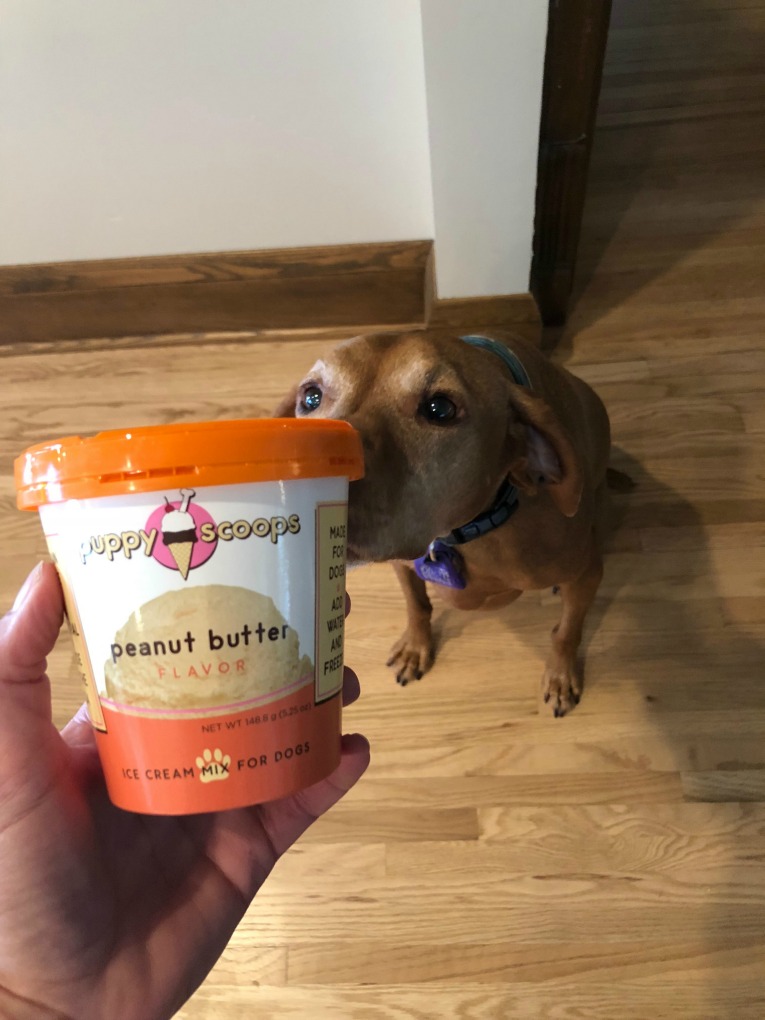 And speaking of treats, last weekend, we checked out Waffle Bar with my sister and her kids. I highly recommend it. And the desserts are basically MADE for Instagram, ha!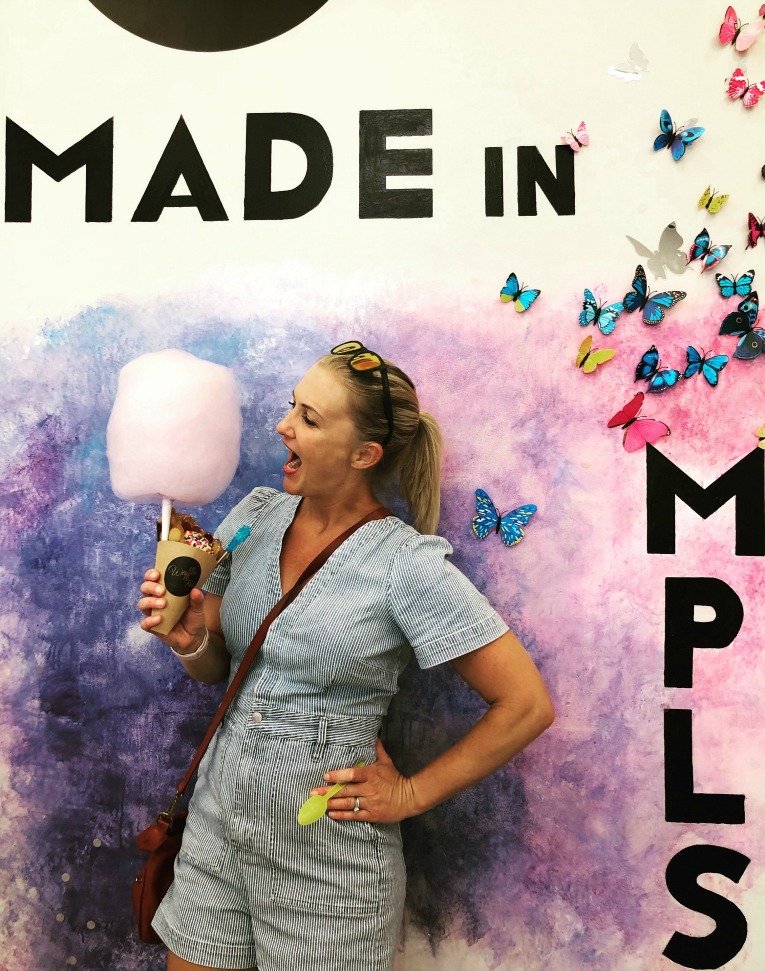 Summary:  About 25 miles of running, 1 solidcore class, 1 elliptical day, and one total rest day. No swimming or yoga, which I'd like to fix for next week, but consistent running and it's feeling decent.
Still a long way to go, but 25 miles a week is 25 more than I was running a few weeks ago! Progress.
I'm off to go try to tear out this bush in our front yard. We are replacing it with something else. It's going to be a lot of work. Wish me luck!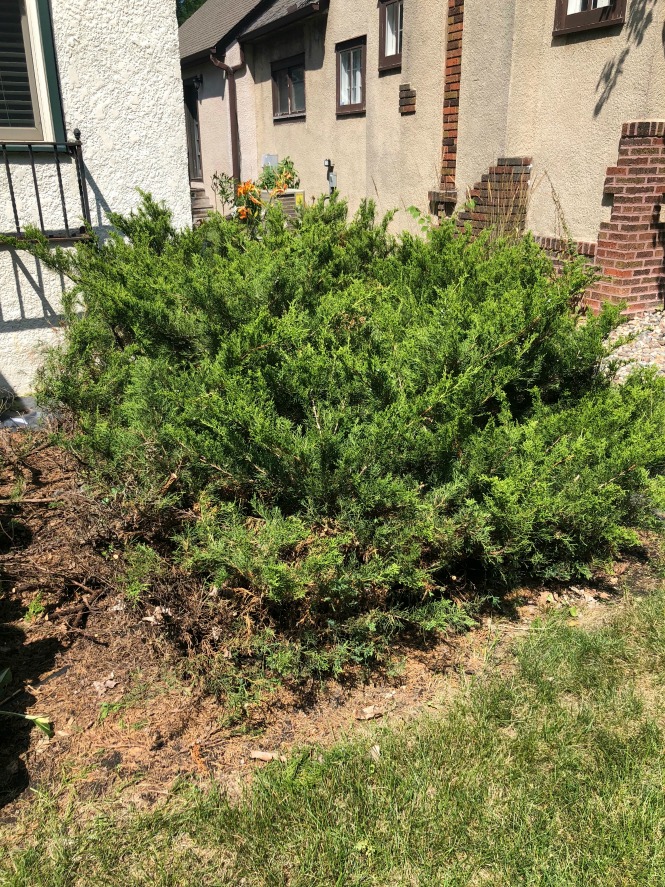 I'm linking up as always with HoHo Runs and Taking the Long Way Home for their weekly wrap. Check it out!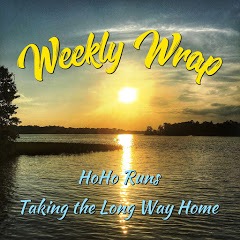 (Visited 344 time, 1 visit today)