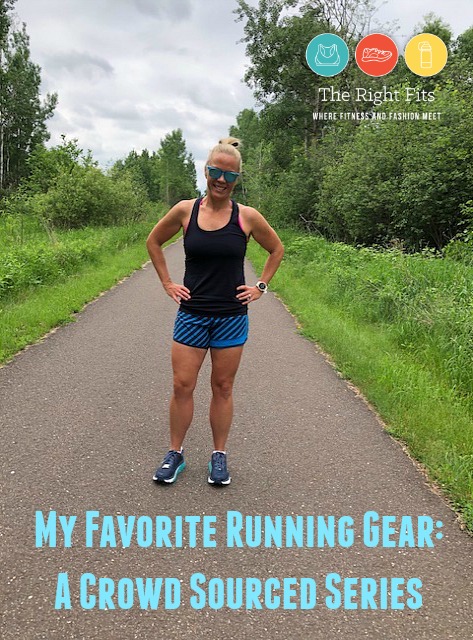 Since I'm not personally able to test out any new running gear these days, I thought this was the perfect time to do a series of posts featuring your favorite running gear. A crowd-sourced series of the best running gear from voices other than just mine!
I'm reaching out to all the runners that I know to share their most favorite running gear. You can read part 1 here , part 2 here part 3 here, part 4 here, and part 5 here. Time for part 6! This time I'm featuring an accomplished runner that I formally met in the middle of Grandma's Marathon in 2016. She and I trained (at the time) with the same coach and connected over our love/hate relationship with some of his killer workouts, ha!
Thanks for volunteering to share your favorites Jen!
Jen:
"I started running 16 years ago during some stressful events in my life.  I was also in the midst of a weight loss journey in which my start of running helped me lose another 30 lbs to bring my total to 90-lb loss over a few years.
I ran half marathons and didn't venture into a full marathon until 2012 where my husband encouraged me to "just run one full and be done."  Grandma's Marathon was my first full marathon in 2012, and this year it will be my 20th marathon. So much for "one and done". I ran my first Boston Marathon this year, and it was the most amazing race in the most adverse conditions.
I can't wait to go back and run it again next year.  This fall, a friend and I are headed to run the Hartford Marathon in October for our annual girls racecation. We are even considering doing a marathon the very next day in Vermont to knock two states off, but we haven't committed to it…yet.  I hope to run my first ultra in the next year…who says you slow down after age 40?"
Jen's Favorite Running Outfit:
"For those Minnesota mornings where it is a bit chilly, my go-to running outfit is the Lululemon Fast & Free crops made of Nulux, which seriously has the best feel ever, like a light second skin.
My favorite feature of these crops is the higher waistband and the side holster pockets which are great for my phone, gels, car keys, etc.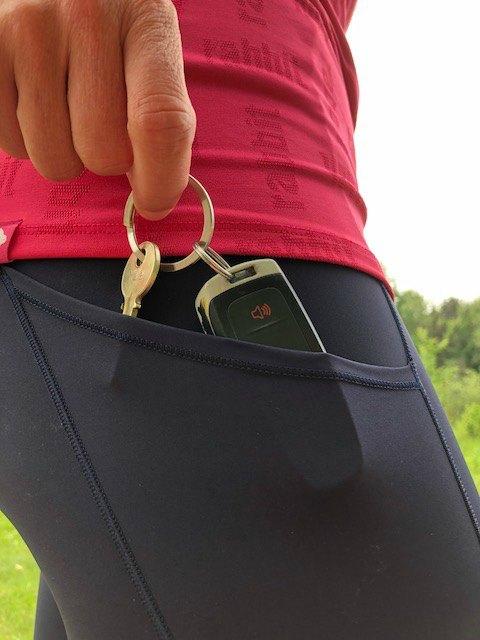 Sometimes I'll throw on a Lululemon long sleeve Swiftly over my tank until I get warmed up a bit. The nice thing about the swiftly is that it is so lightweight that you can tie it around your waist and hardly realize it is there. I'll admit I may have a swiftly addiction, both long sleeve and short sleeve. The short sleeve are awesome for playing golf. The silverescent material keeps them from retaining the sweaty smell after many workouts…Bonus!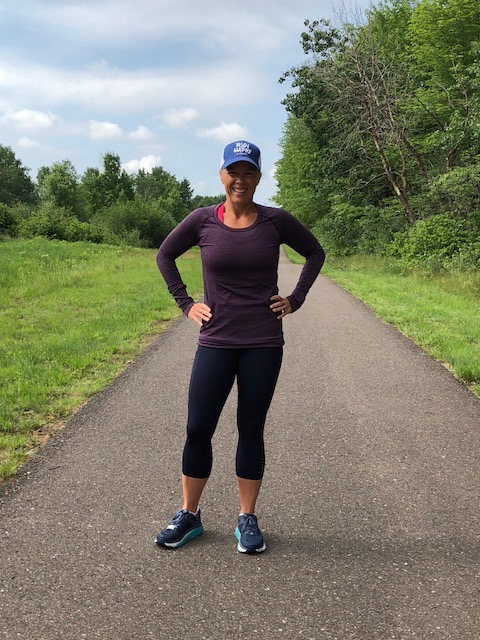 The tank pictured here with the crops has become one of my new favorites. It is the Bunny Hop tank from Rabbit. This is made with a tightly-woven mesh which is very breathable. Even when it gets drenched in rain or sweat, it does not sag and hang like some tanks.
The shorts combo is a mix of Rabbit Hopper shorts and Lululemon swiftly racerback tank along with a Lululemon Energy bra. The Hopper shorts have become my absolute favorite, and I didn't think I would ever stray from Lululemon Run Times shorts. These shorts are super light weight with a 4″ inseam. As a runner with muscular quads, I love that these shorts do not ride up or cause chafing. The patterns are fun as well with the plain backside and then fun front panels.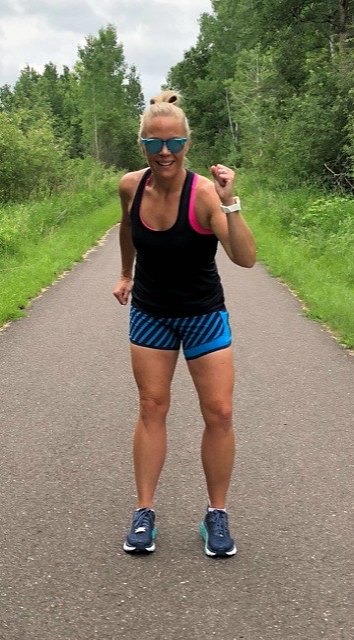 I am a huge fan of of the Lululemon Energy bra. This bra is a great fit for B/C cup. I like the fun criss-cross straps that peek out under some tanks. The Lululemon swiftly racerback tank is a great super lightweight tank that feels like you're hardly wearing anything. I have experienced that if it is a little loose when you first try it on to size down because it will stretch and sag a bit once it gets sweaty. The t-back swiftly (pictured with the red Rabbit Hopper shorts) is also a favorite with the higher neckline and more exposed back.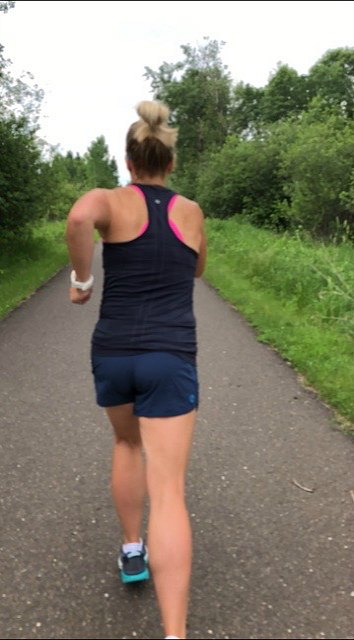 A few other running accessories I love…
I have started doing a lot of runs in hats to protect my 40-year-old face from the sun and help keep the sweat out of my eyes. I really like the trucker style hat as the mesh back allows for air movement.
My go-to running socks are the Speed Sock Silver from Lululemon. Again, they have that same silverescent material with anti-stink qualities. Fun fact, my superstition for every marathon is to run in a brand new pair of socks. All of us runners have our quirks.
As for fuel belt, I use the Flip Belt. I l like how it lays flat, and I can easily grab my gels from the slits and fit my phone in there as well. For those sunny days, the Tifosi Optics Swank sunglasses are my favorite. They are similar to Goodr glasses and in the same low price point. I may have a few pair to match a few outfits.
Last but not least, a runner needs some good kicks. Last summer, I switched to Hoka One One Arahi shoes with Superfeet inserts due to a bad case of plantar fasciitis. These shoes have been amazing, and I would highly recommend if you have any foot issues at all. They are probably not the cutest shoes, but they have helped me keep putting in the miles with minimal foot pain.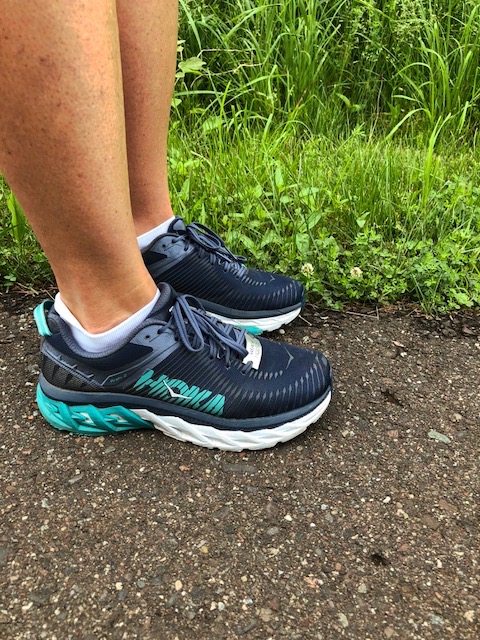 Thank you so much Jen for sharing all these awesome recommendations. Best of luck to you in all your upcoming races!
(Visited 883 time, 1 visit today)