I'm in the final stretch for the London Marathon! So ready for a vacation…
Here's how training went this week:
Monday: I didn't get up for my morning run and then I was stuck at work until about 7:45 (<– that is why I run in the morning!) I changed at work and zipped over towards Minnehaha Parkway to start my workout: 2 mile warm-up, 4 miles at a tempo pace of 7:40 and 2 mile cool-down, 8 miles total. I was very tempted to skip the run and head home to put on my sweatpants, pour a glass of wine, and feel sorry for myself for having to work late, but thankfully I "woman'ed" up and didn't choose the easy way.
I was really glad that I did the run. I felt 100% better afterwards.
Tuesday: 7 easy recovery miles in the morning. It was 30 degrees when I ran this morning, which is crazy because a few days later, it was close to 80 degrees! Oh, Minneapolis weather, so fickle…
In the evening, I took a super [solidcore] class (the 65 minute version of the regular class.) Awesome workout.
Wednesday: Easy 6 miles in the morning with Matilda. I love that the sun is coming up now on my morning runs!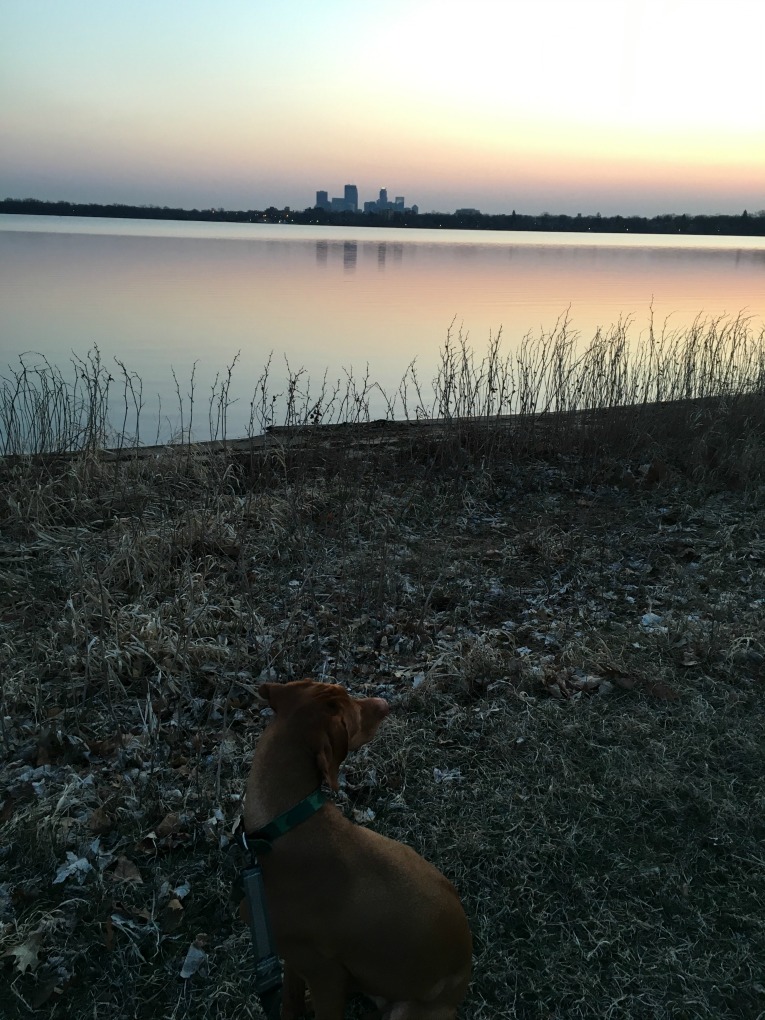 Easy 30 minute swim after work. Even if I only swim for a little bit, it really helps to relax me after stressful day at the office. I find it meditative and restorative, just like yoga. I finally invested in a new swimsuit and swimcap too, so I was happy to put those to use.
Thursday: Short speed workout: 2 mile warm-up, 8x 300m sprints, 2 mile cool-down. 6.9 miles total. I tested out my new Brooks Launch too, which are a bit lighter/less supportive than my normal Brooks Ravennas. They felt great!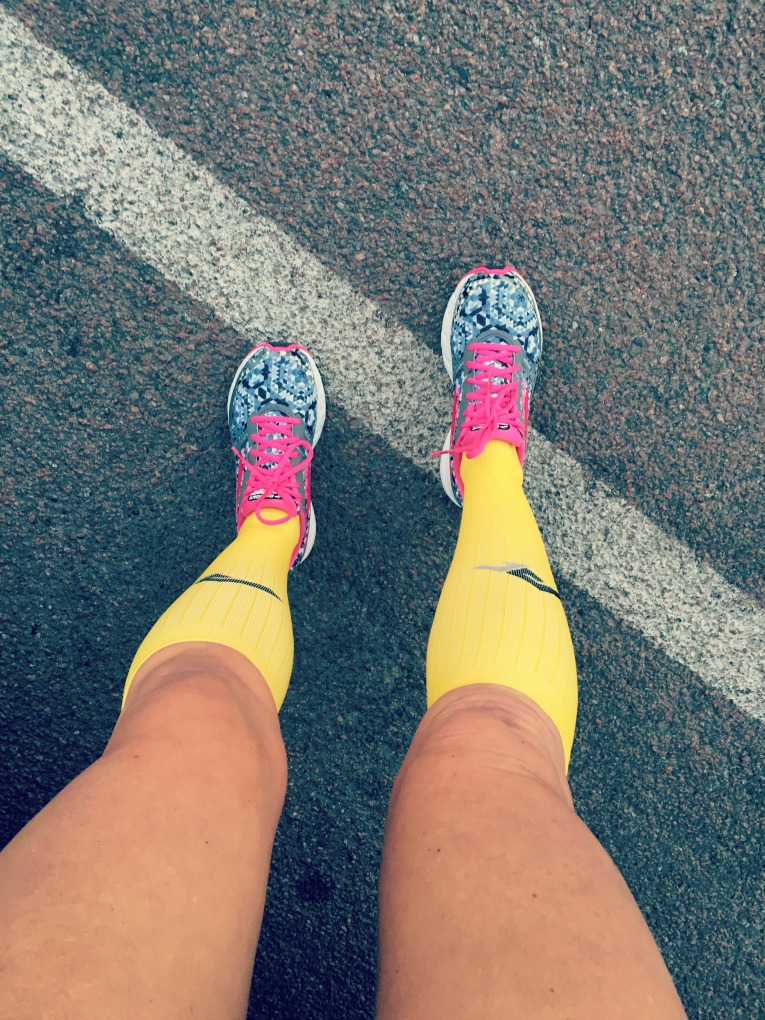 After work, I met up with a few run club girls at Red Wagon Pizza for some carbs and good luck wishes to the two who were heading off to Boston for the marathon, (they both did awesome on a hot day- congrats ladies!)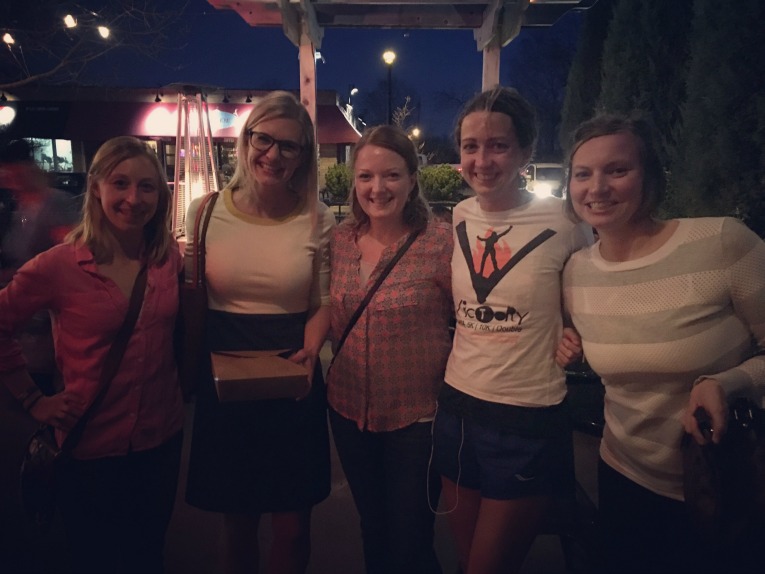 Friday: Easy 4 miles with Matilda after work. Then I picked up this friendly guy to dog-sit all weekend!

Saturday: Easy 13 mile long run. Gorgeous day! Afterwards, we spent lots of time at the dog park enjoying the awesome temps.

That evening, a friend hosted a "Part Animal" party: Part animal, part cocktail attire. I went as a sparrow!
Sunday:  Easy 6 mile run with my friend Christie. We realized we were both all Oiselle'd out – roga shorts, tanks, and sports bras. It's good stuff, I tell ya!
Summary: 49 miles, 1 swim, 1 strength class (solidcore). I know, still kind of higher mileage. I didn't have as much of a taper for this marathon, since I'm not racing it. Just running the "holy grail" of UK marathons for the experience!
Fun week and looking forward to lots of good times on the other side of the pond next week.
I hope to blog while we're traveling, especially when we are on trains/planes/and automobiles – be sure to stop by for more Fitness and Fitness Fashion!
(Visited 413 time, 1 visit today)