Welcome to September! I can't believe how quickly the summer flew by; here we are at Labor Day weekend…And just three weeks out from the Fargo Marathon!
Here's how training went this past week:
Monday: After traveling to Hood to Coast, I decided it would be best to wait to run with others until I waited a few days and then got a Covid test, so solo runs for most of this week.

I slept in before work and did 4 miles over lunch with Ruth, 8:45 min/mile average, followed by another 4 miles in the evening, 8:55 min/mile average. 8 miles total.
Tuesday: 6 miles with Ruth before work, 8:40 min/mile average. 30 minute strength for runners via the Peloton app after work.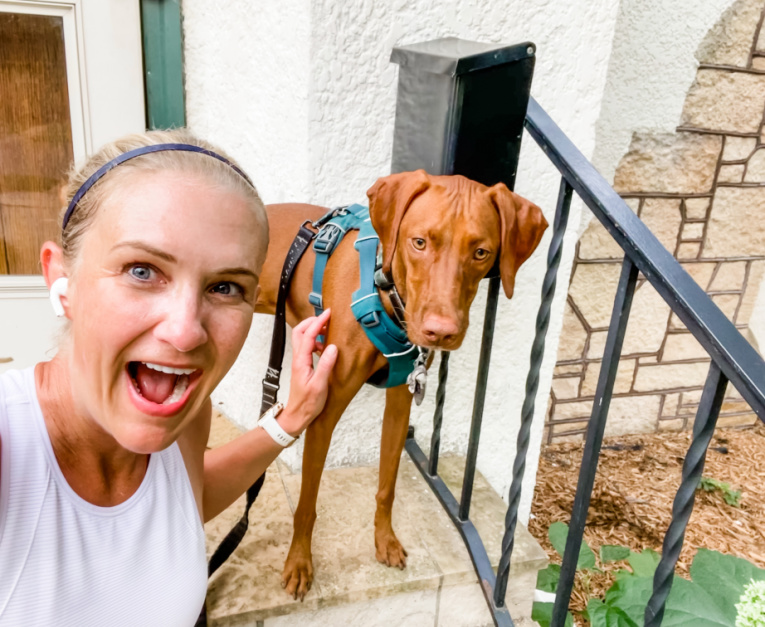 Wednesday: Monster workout!
I had to start bright and early too, to be ready for an 8 am zoom meeting.
3 easy, barely awake
2 x (800m at marathon pace, 800m tempo), i.e. 2 miles straight with no recovery- well, marathon pace is the recovery!
400m easy jog
4x(400m hard, 90 second jog)
400m easy jog
3x(800m at marathon pace, 800m tempo), i.e. 3 miles straight with no recovery
400m jog
4x(200m hard, 200m jog)
Recover to 12 miles, 8:55 min/mile average- whew!
Dustin and I got covid tests (drive through nasal swabs at Park Nicollet; negative!)

Bocce after work. Only one week left in the season!
Thursday: Rest from running. I still took the dogs for a few walks and did a barre class at the Bar Method, but no running.
Friday: Ruth (my vizsla) and I met up with Christie for a morning run. I had a Garmin snafu and didn't start my Garmin until we were two miles in! So only 5.6 on my Garmin, but it was probably more like 7.5 total, 9 min/mile average.
Saturday: Longest long run before Fargo, 21 miles, 8:57 min/mile average.
I ran it all solo, except for a few miles when I randomly ran into a woman I coach, Molly, so we did some miles together. It was really nice to get to know her better!
Saturday evening, our friends Sarah and Jeremy hosted a little beer tasting + birthday party for their dog Odin (who we have dogsat before.)
Ruth was very excited about the "barkuterie" board that Sarah made for the pups!
Sunday: 7 miles with Ruth & Dustin, 8:45 min/mile average. Beautiful 65 degree and sunny morning! I hope to do another Peloton strength class later today.
Summary: 61 miles of running, 1 barre class, a few Peloton strength classes
3 weeks to go until marathon 36, state 25!
I'm linking up with Running on the Fly and Confessions of a Mother Runner as part of their Weekly Rundown. Check it out!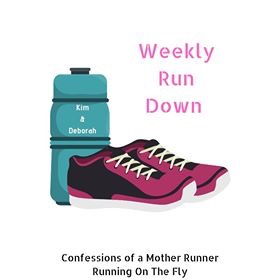 (Visited 238 time, 1 visit today)