Our mild-ish Minneapolis winter has continued another week; we don't have any snow or ice to push me to the treadmill. So I'm taking full advantage for now and getting outside as much as I can!
Here's how this past week went in fitness:
Monday: 7 miles solo and then I picked up Ruth for two at the end, 8:58 min/mile average. Discover Strength virtual 1:1 after work. I know I mentioned this last week, but Discover Strength is still offering free virtual sessions for all nurses and MD's. This is the perfect time to try one! I feel like they have kept me strong throughout the quarantine. I'm obviously a big fan!
Tuesday: 7 miles with my friends Christie and Julie; they're part of my pandemic bubble!
Wednesday: Workout Wednesday! 3 miles easy, 15×1 minute at 7:15-7:30, 90 second recovery, 2 mile cool-down. 9.42 miles total, 9 min/mile average. Virtual 1:1 after work. There was a lovely light around Bde Maka Ska in the morning!
Virtual 1:1 strength training with Discover Strength after work.
All the running has definitely been offset by all the holiday cookies, ha!
I received this cookie box from Tilia: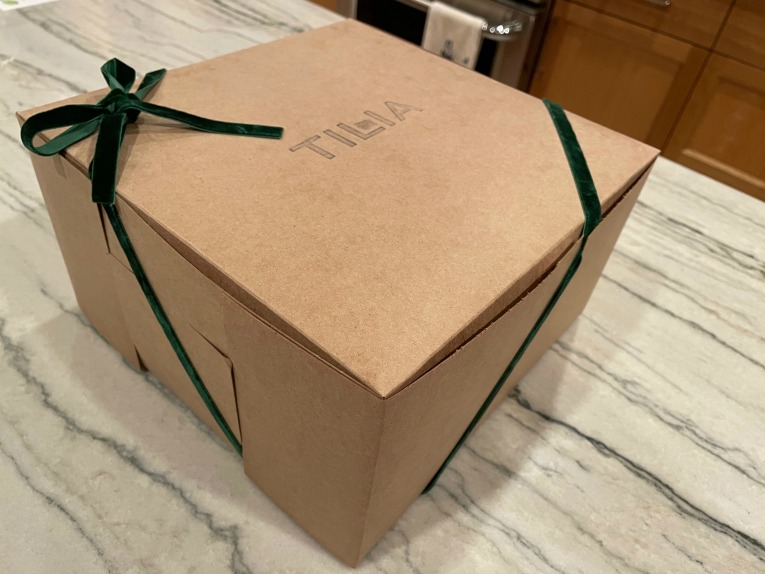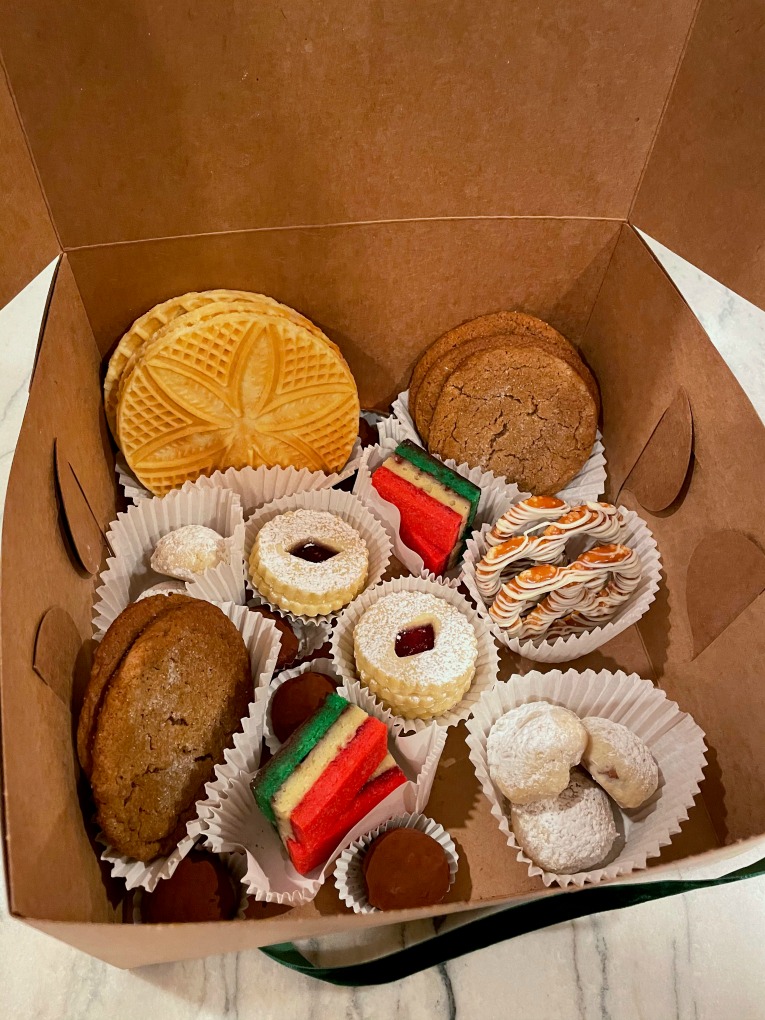 And additionally, ahead of a virtual work holiday party, I received a huge box of MORE cookies from Chip City in NYC!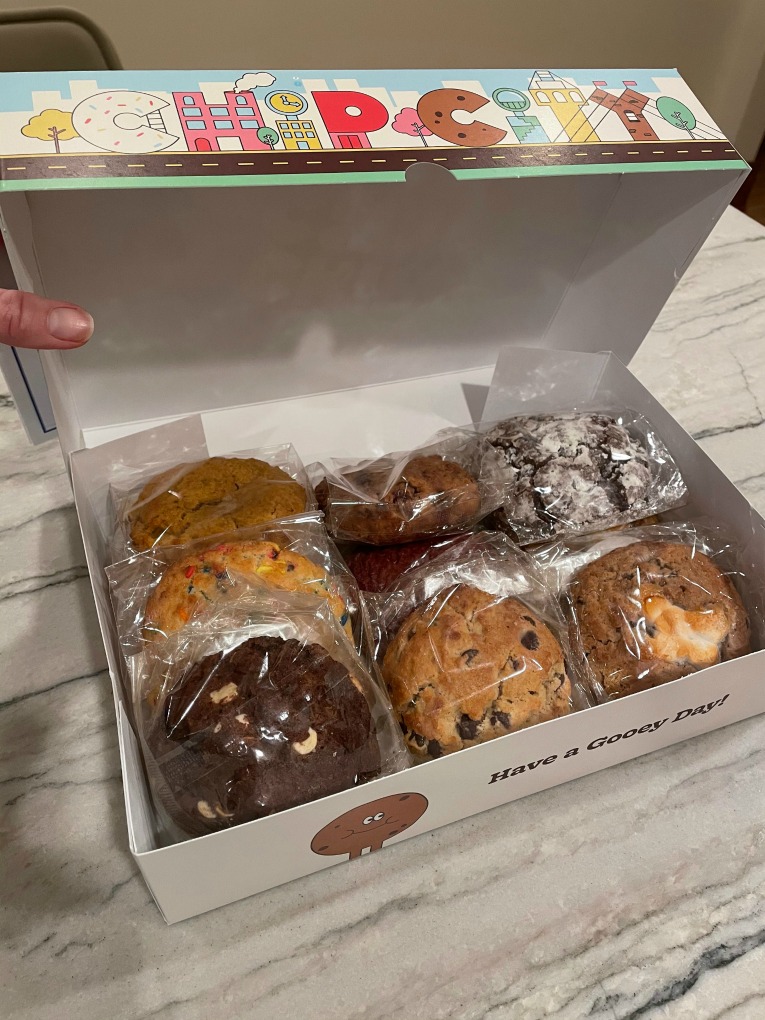 I went from having minimal sweets in the house to having way too many!
Thursday: 8 miles easy before work. Beautiful sunrise around Lake Harriet.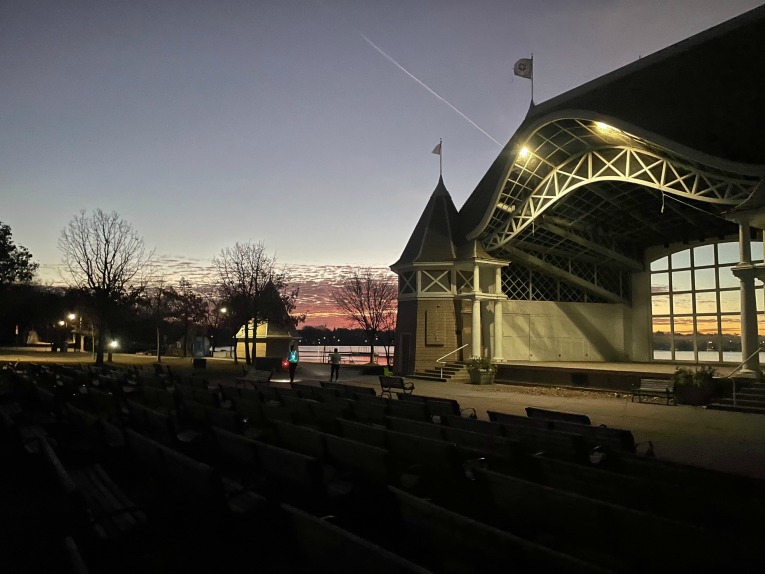 I dressed a little bit festive for the run, in an old Sweaty Betty top, which was perfect for a 30-degree morning run.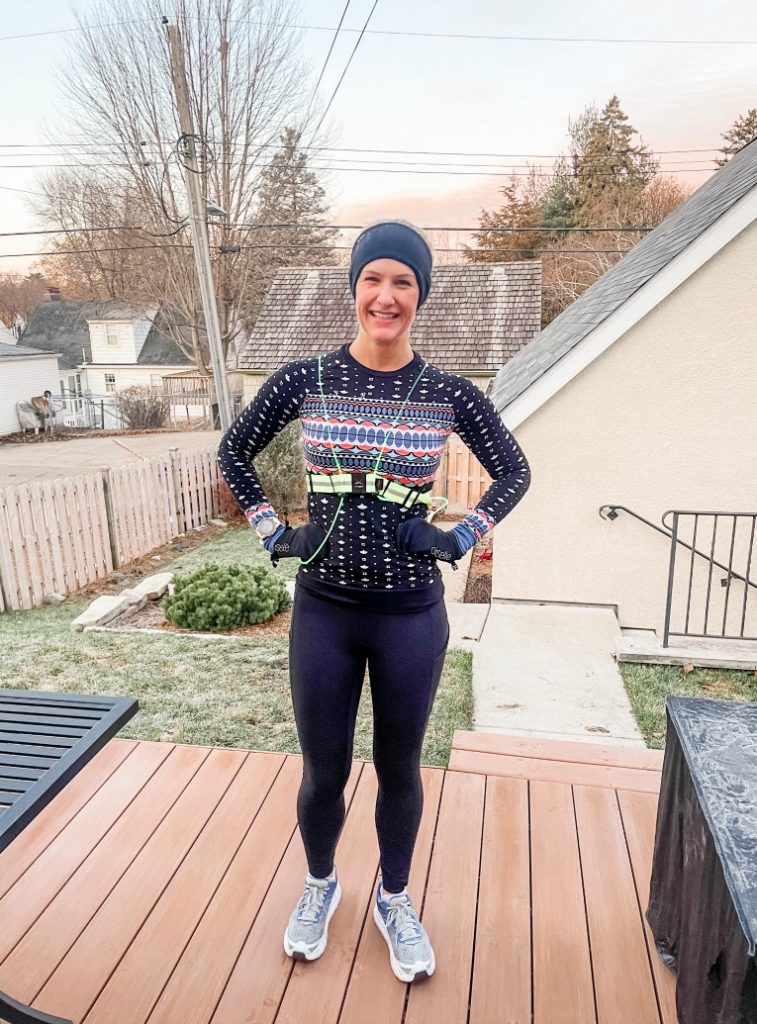 That evening was my company's virtual holiday party, which included an improv group. I did NOT volunteer to participate but all of a sudden I was unmuted on zoom and on the screen!
Ahh! It went okay though, but I was not prepared.
Dustin came into my office right when it happened and grabbed the above pic. 🙂
Friday: I squeezed in a quick 4 miler with Ruth in the morning and then a virtual 1:1 strength session after work.
Saturday: Long run day! It was 27 degrees, but very windy; the "feels like" temp was 17 degrees. I had a bit of a workout in my long run: 3 miles easy, 5x (1 mile at marathon pace, 1 mile easy), 1 mile easy and then 1 mile with BOTH dogs at the end! 15 miles total, 9 min/mile average.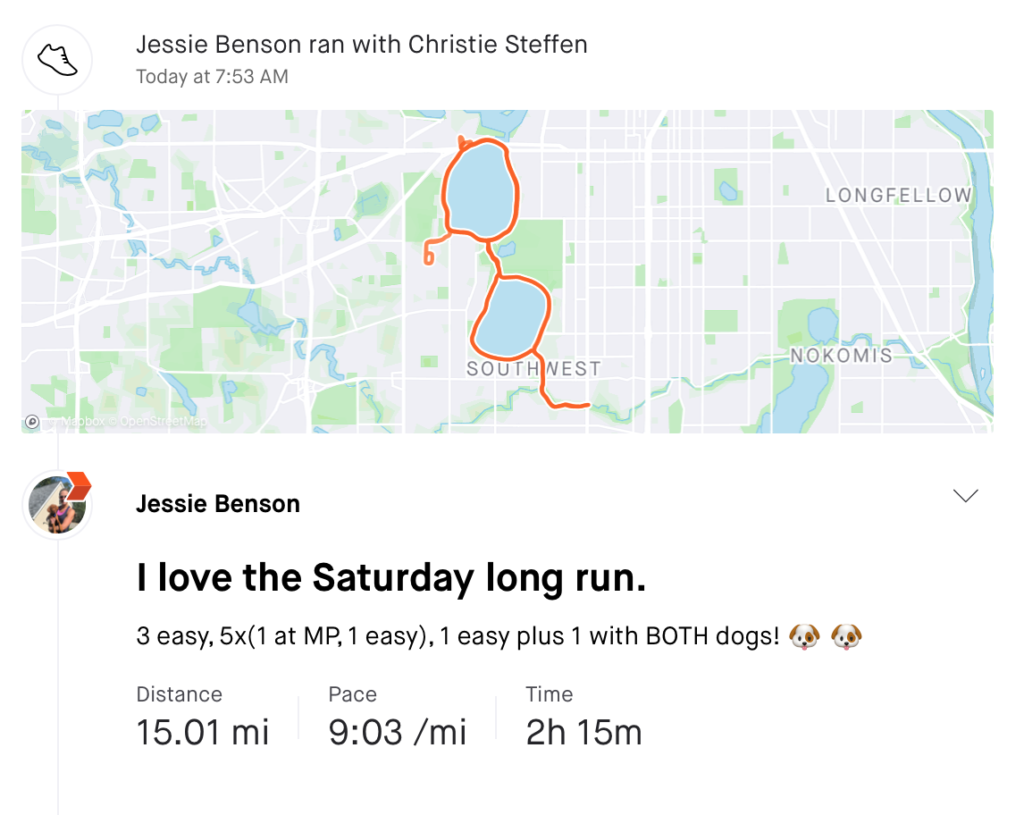 I am participating in the #RunChatHunt scavenger hunt that's going on:
Found a bridge!
And a body of water (Lake Harriet) and a live animal (a goose!)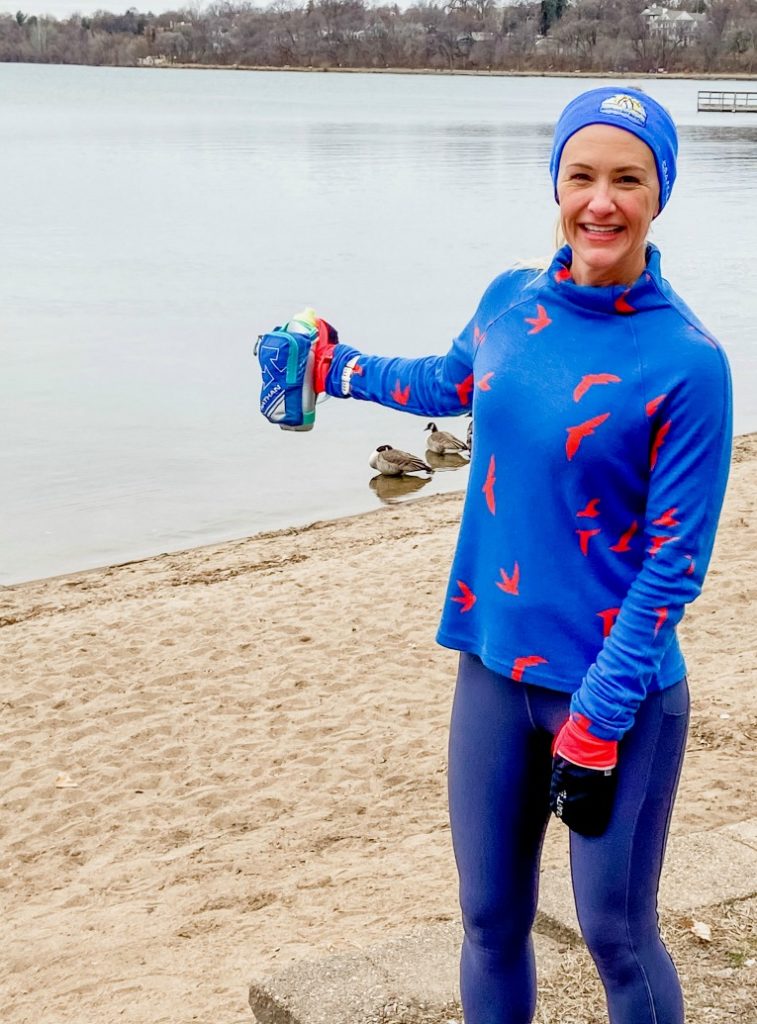 Sunday: 5.2 miles with Dustin and Ruth, 8:35 min/mile average.
Summary: 57.5 miles! 3 strength training sessions. A full week! I need a nap, ha! Lots of time in the Normatec boots. This upcoming week should be a bit of a cutback, but I'm grateful to be running healthy and getting outside as much as I can! It definitely helps during this crazy year.
One random thing from this week- I received a race package with a shirt, medal, and bib for an L.L. Bean Flannel Run. I have no idea what race this is and I definitely did not register for it!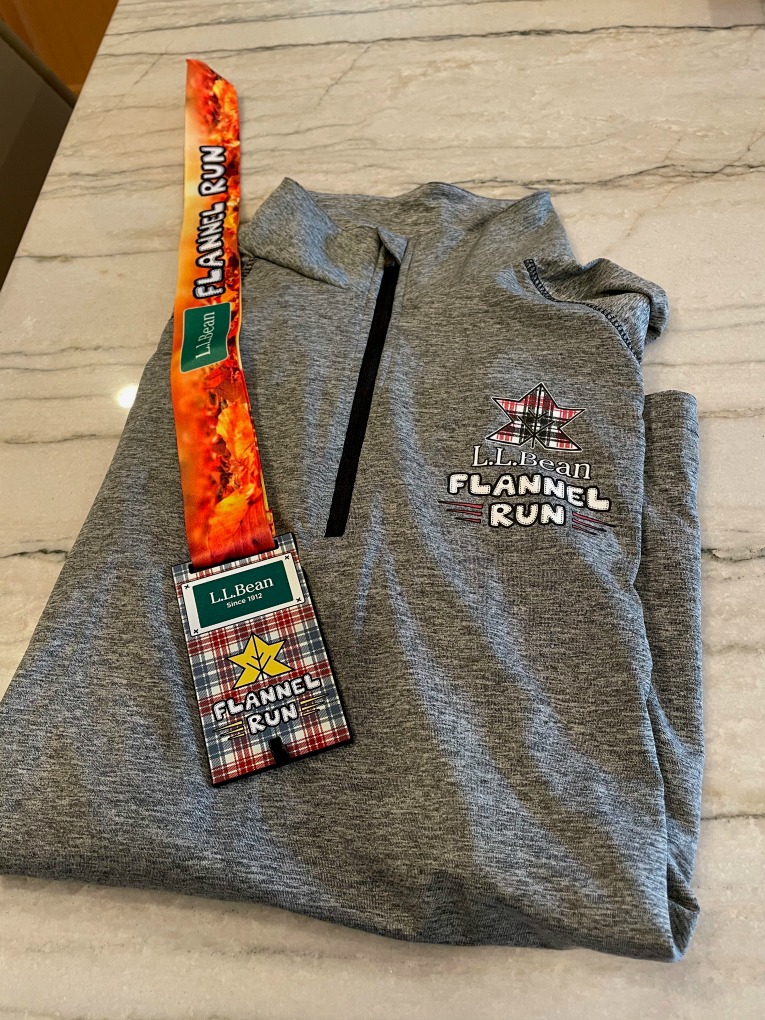 I'm linking up with Running on the Fly and Confessions of a Mother Runner Check it out!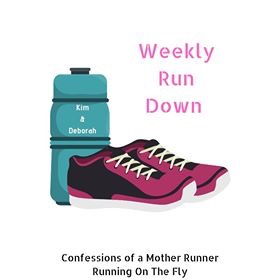 (Visited 283 time, 1 visit today)