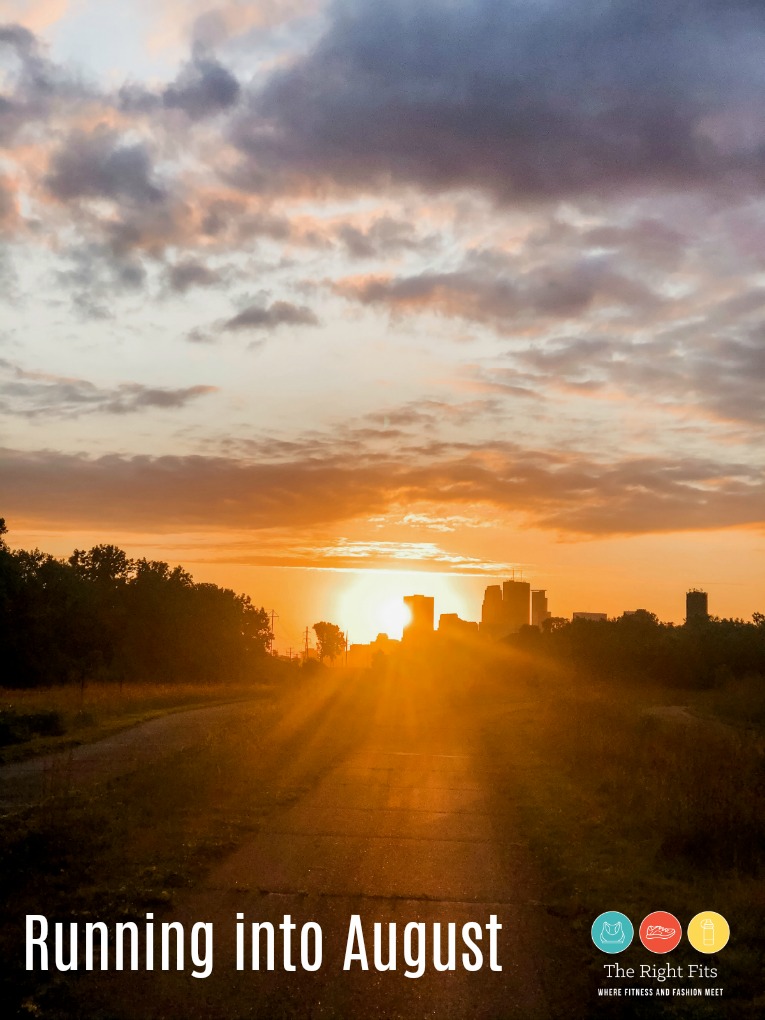 With no marathons on the horizon and my 300+ mile month behind me, I took a little bit of a step back this week, but still got in some good runs and strength training. The weather started off almost fall-like, but then crept back up to regular August heat/humidity in time for the weekend!
With Fargo's cancellation, I'm still keeping my eyes out for a small marathon somewhere drivable this year in a state we haven't run yet on our 50-state quest. Let me know if you hear of one! There's this one in Idaho that an athlete I coach has run; they seem to have a good plan in place for safety precautions and its a really small marathon. But unfortunately we are going to be in the Boundary Waters camping then, so that doesn't work.
So for now, I'm just keeping up with running and staying as fit as possible so I'm ready for a race when it does happen!
Monday: My Zoom calls started at 7 am; I had the greatest intentions of running before hand, but…Mondays are hard! I snoozed. I was able to sneak in a quick 4 mile run with Ruth over lunch, 8:45 min/mile average. 1:1 virtual strength training with Discover Strength after work.
I did test out a new Brooks singlet, which is the one Des wore at the Olympic Trials. I thought it was supposed to make me as fast as her. 🙂 Hasn't happened yet!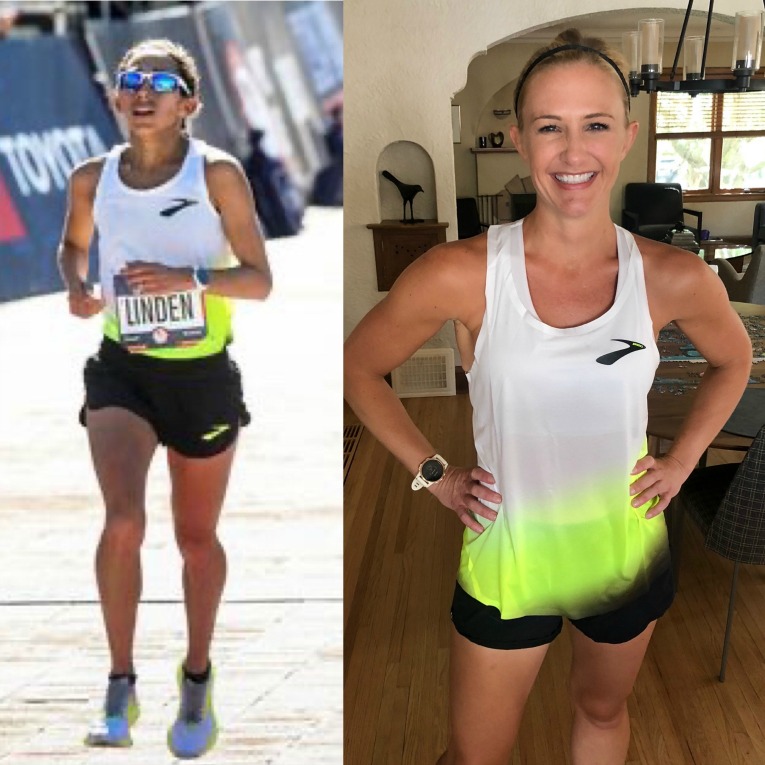 Tuesday: 9 miles before work, all easy. The few of us who are meeting before work ran a route we don't do that frequently, through the sculpture garden and back to uptown.
I swear, we are trying our best to keep a distance while we run and only came together quick for a photo- holding our breath!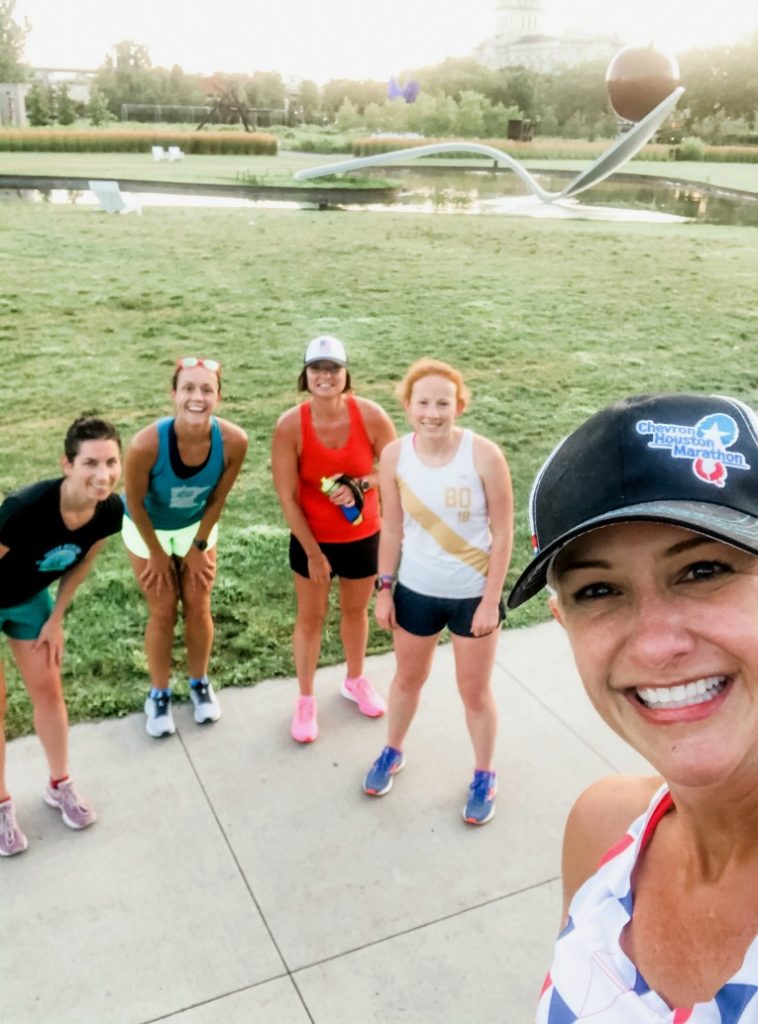 Wednesday: First 'workout' back after weeks of just easy runs- 4 miles easy, then 4 miles progressing from 9 to 8, 1 mile easy. My progression was 8:56, 8:33, 8:20, 7:44. Pretty good! 9 miles total, 9:05 min/mile average.
Virtual 1:1 with Discover Strength after work.
Thursday: Oh, man, I did not want to get up when my alarm went off. I even texted my friends that I wouldn't be showing up for the morning run, but a minute after sending the text, I convinced myself to just get up already. They were all surprised when I showed up, ha!
If I hadn't shown up for the morning run, I wouldn't have spied this guy on the Cedar Lake trail!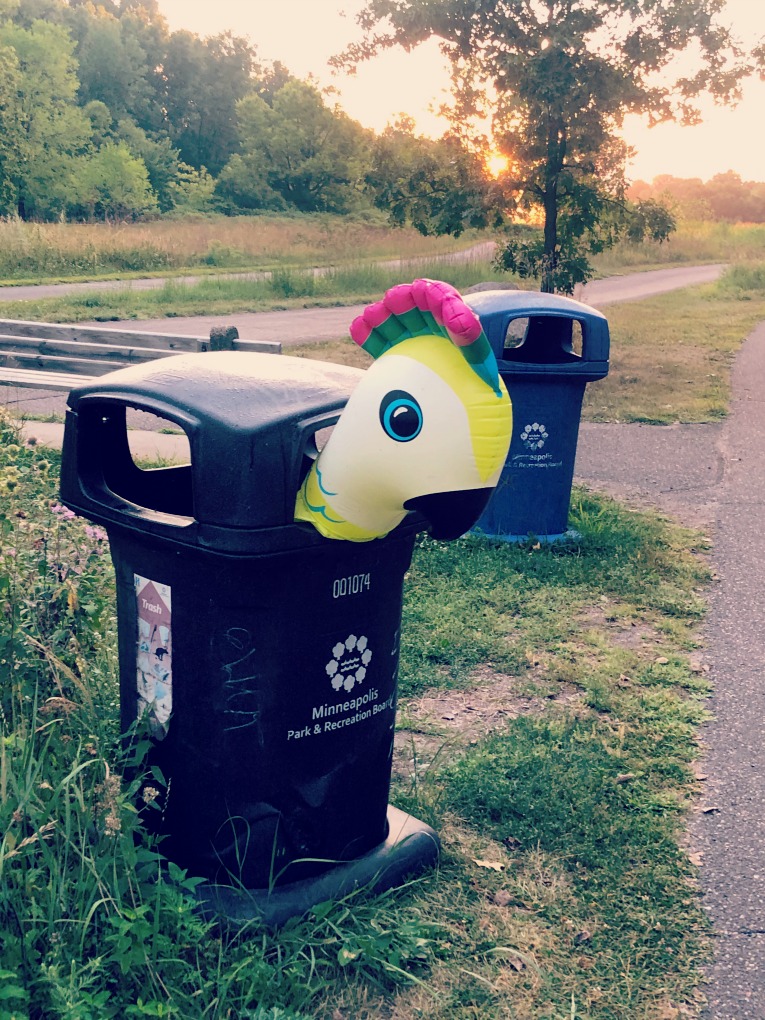 10.25 miles at a 9:20 min/mile pace.
Friday: I slept in a little bit (the joy of working from home!) and then Ruth and I ran 5.15 miles at an 8:40 min/mile pace, still showered and ready for work by 8 am.
Ruth is becoming a speedy little pup- she was pulling me to go faster and faster!
Discover Strength virtual 1:1 strength training over lunch.
Saturday: The humidity was back, just in time for the long run. I met a few friends at 6:30 am by the Mississippi river for a change in scenery.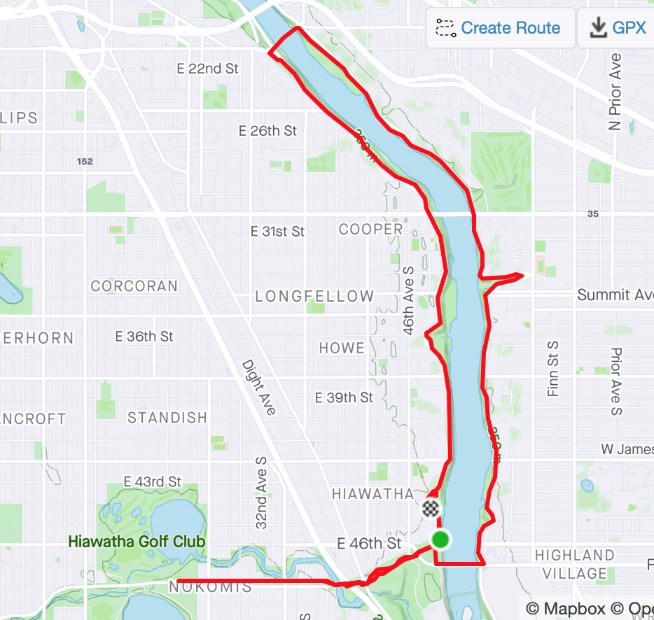 However, our meeting location was about a 20 minute drive from my house, so I had to get up that much earlier!
I do prefer running out the front door, but our route along the river was quite nice. We looped back to Christie's car to fill our water bottles; I think we were at mile 8.5 then, and I was so drained from the humidity and ready to stop, but I shuffled through 3.5 more to end with 12 on the day. I really struggled at the end and had the girls run ahead while I took some walk breaks. I just don't do well in this weather!
But even though it was a struggle, there was a part of me that was sorta glad summer weather wasn't totally gone already! I mean, I need summer weather to wear all the crops I've bought this summer, ha!
After a shower, a few of us met at the Lynhall for a small celebration for our friend Isabelle, who had a small courthouse wedding during the quarantine; the restaurant will only allow tables of 4 people who aren't from the same household, so we had two tables of 3; this is how we celebrate marriage during a pandemic!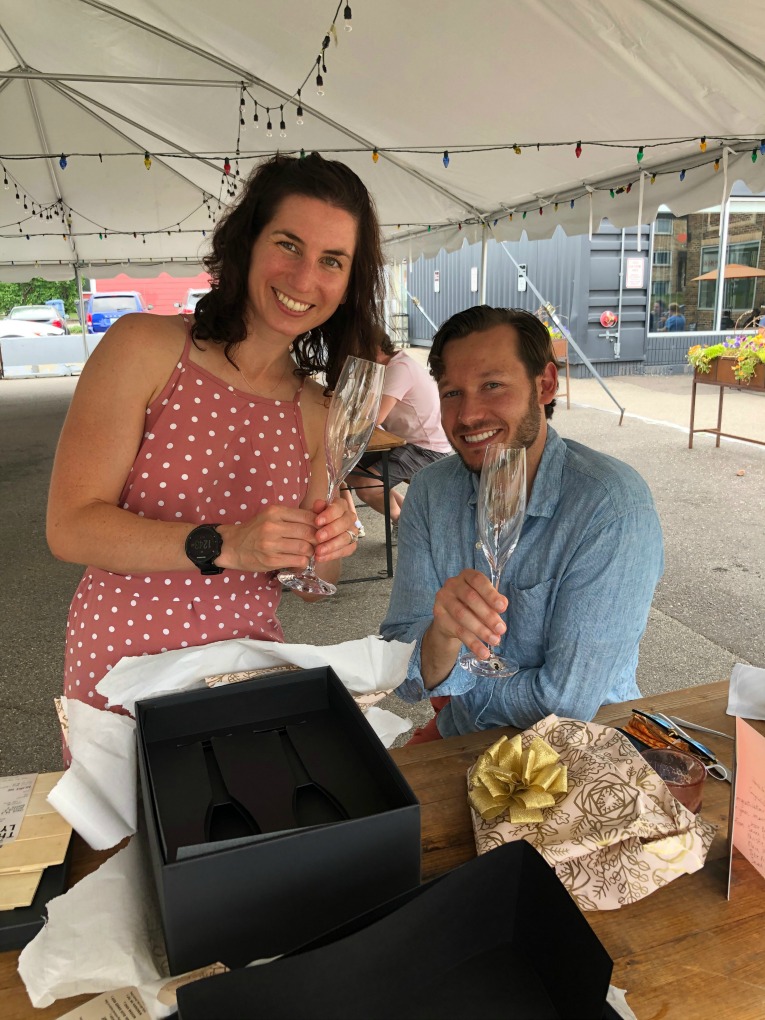 The rest of my Saturday was pretty low-key; all that time in the heat/humidity had taken a lot out of me and I wasn't feeling too great the rest of the day. After lots of electrolytes and time in the air conditioning, I felt better, but wow…that weather is hard on the body, isn't it? I think some people do better than others, but I am a heavy sweater and that weather crushes me.
Sunday: I ran 2 miles to meet up with my friend Vicki, we ran 6 together, and then 1 solo for 9 miles on the day, 9:20 min/mile average.
It was so great to catch-up with Vicki over a run- this was only our second time running together during the pandemic, but man, I was struggling again today in the heat. I kept having to take breathers/walk breaks. I only brought my handheld water bottle and it was gone within the first few miles…need to plan ahead better. Even though it wasn't technically my "long" run, 9 miles is still along time in the heat.
I seriously stepped on the scale after the run and had lost about 4 pounds in water weight/sweat! That is NOT good! I'll be spending the rest of the day rehydrating…
Summary: 59 miles of running, 3 virtual strength training sessions.
I'm linking up with Running on the Fly and Confessions of a Mother Runner Check it out below: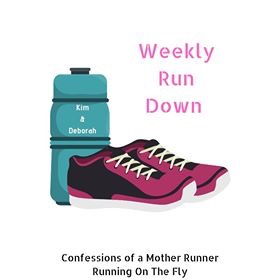 (Visited 334 time, 1 visit today)