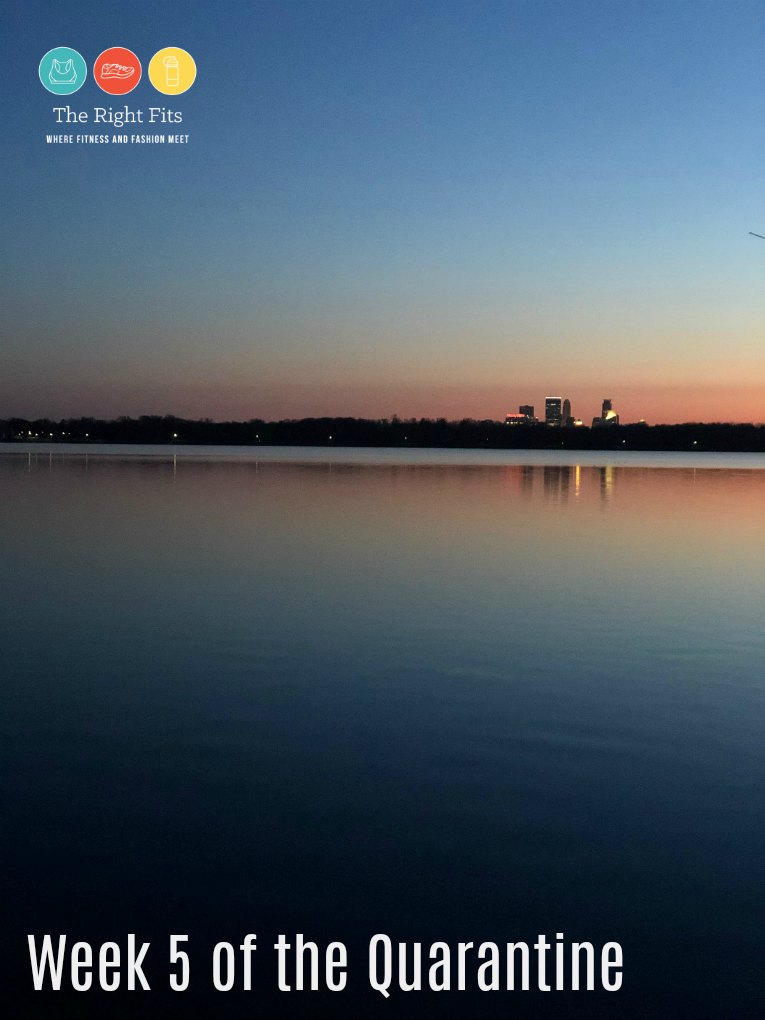 Wow….week 5.  I can't believe it's been that long!
And when will it end? How will it end? 
So much unknown. I'll just keep trucking along with training for whatever comes next! I felt like this tweet from Des Linden this week was right on point; this is when we train because we love the process!
Here's how I "loved the process" this week!
Monday: 6 treadmill miles before work, 9:15 min/mile pace. 1:1 virtual personal training session after work with a Discover Strength trainer followed by another 4 easy miles on the treadmill. 10 miles on the day. Kind of a big workout day! Started off the week strong.
Tuesday: My coach gave me the same workout as the week before, with slightly slower goal paces to give it another go:
3 miles easy, 4x(3 miles at half marathon pace, 2 minute recovery jog, 2 minutes at 5k pace, 3 minute recovery jog), cool-down of about 1.5 miles with Ruth. 9.15 miles total. I did the workout before work; it was chilly, but no stressful crowds to worry about. It went much better than the week before.
Wednesday: 6.6 miles before work, 8:35 min/mile. I started a little later than normal, so I had to go a bit faster to get back in time for work! I did see this new graffiti near Lake Harriet. It should say "I can't wait to RUN with you!"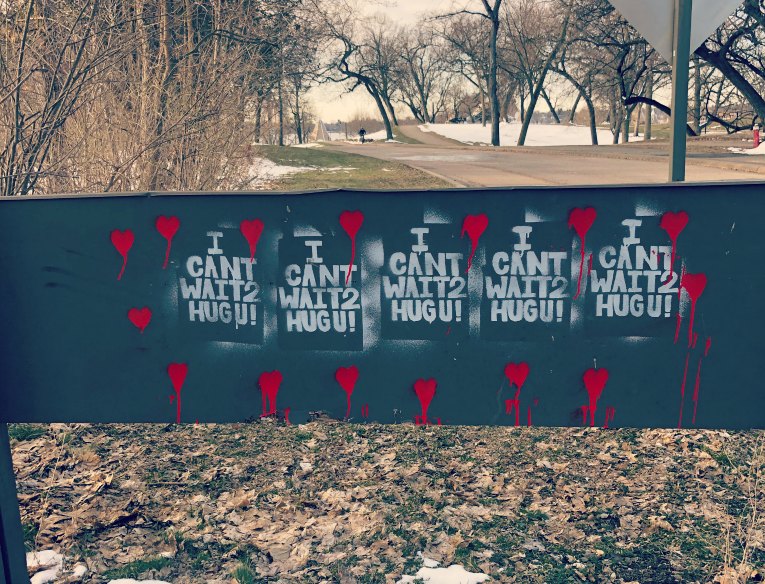 After work, I did another 1:1 virtual personal training session with a Discover Strength trainer. Great workout. I'm really happy to keep up with strength training while stuck at home.
Thursday: Easy 9 miles, last two with Ruthie. 9:08 min/mile average. Ruth is getting better and better each day with running. I give her lots of praise about what a good runner she is and try to keep her focused.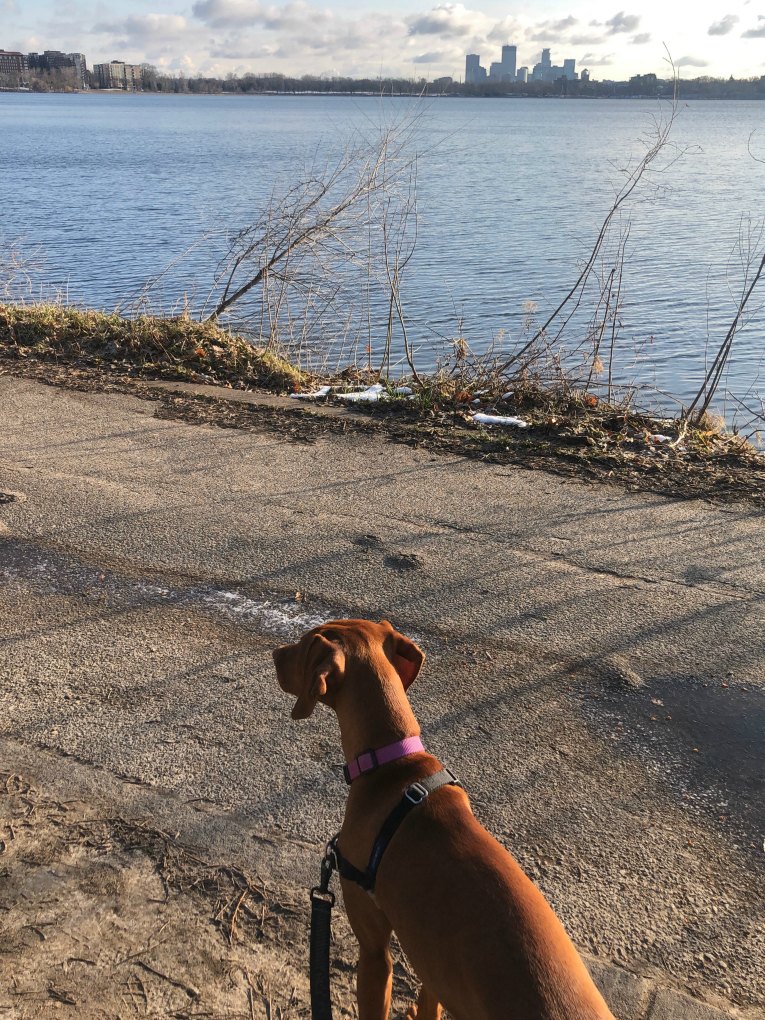 Where Ruth is at the beginning of her running years, Matilda is close to retiring her running shoes; I have so many great memories of runs with my sweet Matilda! Do you remember her guest posts about the "Fast & Furry 8k" she ran? Catch up on those here, here, and here.
Now she is more about the napping than the running.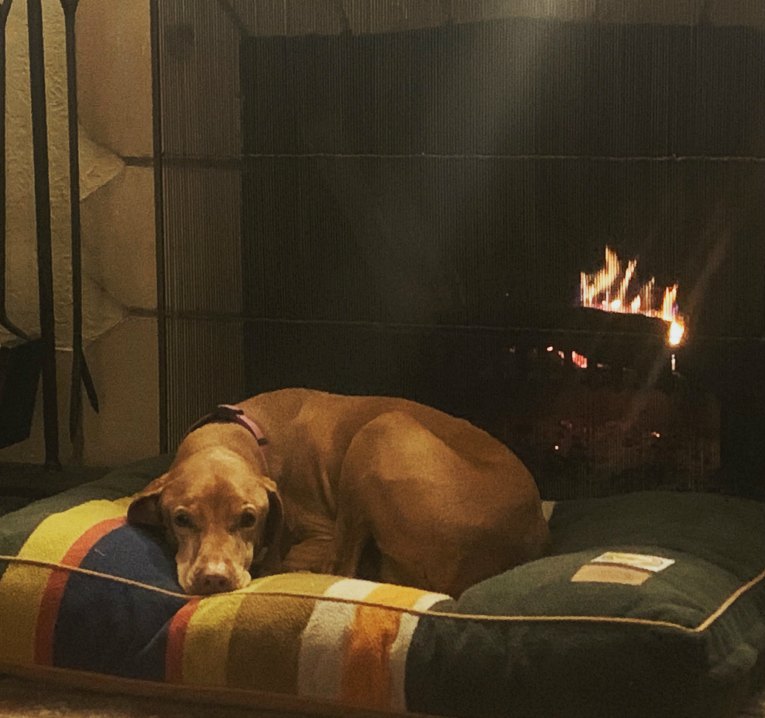 Friday: 3 miles with Ruth. Her longest run yet. 8:45 min/mile average. Then had another 1:1 session with a Discover Strength trainer. 3rd time for the week!
Saturday: Another solo long run: 40 minutes easy, 20 minutes at 8:15, 5 minute recovery, 15 minutes at 8:00, 5 minute recovery, 10 minutes at 7:45, 5 minute recovery, 5 minutes at 7:45, 15 minute recovery. 14 miles total.
I picked up Ruth for part of the cool-down. She really loves to run! Just like her humans.
The weather was pretty nice- sunny and in the 40s then 50's by the end. But WINDY! Oh my…so windy. Definitely added a challenge, especially to the workout part of the run!
Sunday: Dustin and I ran 5.5 miles together and then I picked up Ruth for a final mile, 6.5 miles total, 8:45 min/mile average.
Summary:  58 miles of running, 3 virtual strength training sessions with Discover Strength.
In other quarantine cooking news, we're still doing Hello Fresh for 3 meals a week and take-out a few times as well, but we're definitely cooking more than usual. I tried my hand at Detroit style pizza from scratch; it turned out quite well!
I really hope all of you are staying healthy and safe during this stressful time. It's great to have the ability to stay connected virtually and support each other; this link-up hosted by Running on the Fly and Confessions of a Mother Runner 's is a great way to do so! Check it out below: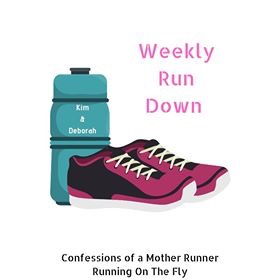 (Visited 262 time, 1 visit today)