What a week…
This was definitely the week that the coronavirus became "real" for a lot of us.
For me, that looked like this:
I'm now working from home from my office job
The first race of my running club's race circuit, a small local 8k, which was supposed to be on Saturday, was cancelled on Friday
Almost all of the athletes that I coach have had their races cancelled; lots of work redoing plans and figuring out what's next.
And of course, the big news in the running community is the postponement of the Boston Marathon. (And London.)
Assuming things are under control by the fall, you could now potentially run 5/6 of the World Majors in about a month and a half: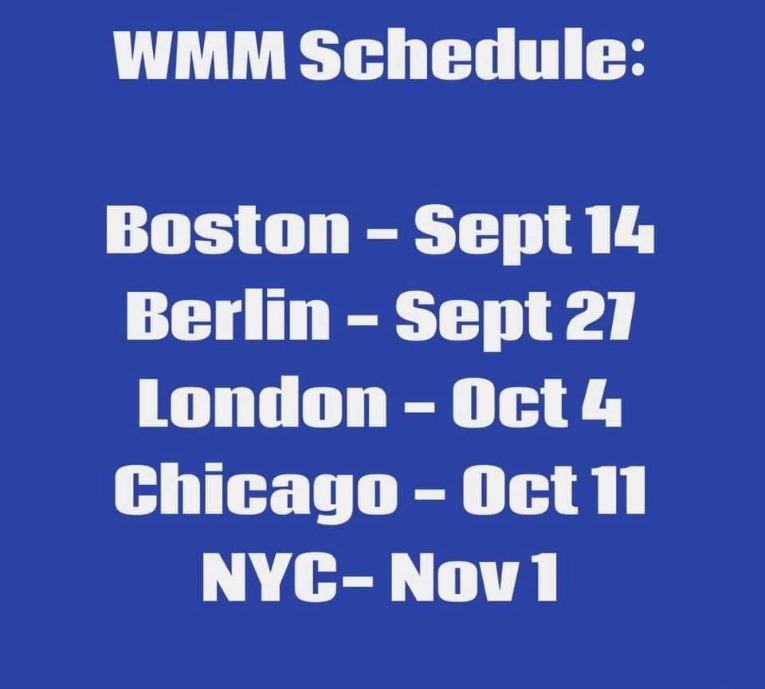 All of the cancellations and postponements are disappointing; I know first-hand what it's like to have a marathon (and trip) cancelled (i.e. Antarctica 2018) but hopefully these measures will help slow the spread and help our health care system cope with the disease.
I did see that the Antarctica trip that we went on is cancelled for this year. In fact, Marathon Tours has cancelled their next six trips. We are still waiting official word that our Bhutan trip and marathon are cancelled. I'm sure they will be, so I'm considering registering for the Fargo Marathon, which is also in May. But I'm hesitant to register for anything yet, until we know where we are in a few months!
It's hard to know what it is I'm training for at the moment and I know many other runners are in the same boat. I think this article from Runner's World says it well- "How to Run Safely During the Coronavirus!" We can still run outside (or on my basement treadmill) safely. So run, I will!
Here's how this week week in training for the 'unknown':
Monday: 7 solo miles before work. Discover Strength 30 minute 1:1 session after work. Discover Strength is still holding training sessions; they aren't doing any hands-on adjustments or shaking hands. They are cleaning equipment before and after each use. They are still open for business, so I plan to keep going for now.
Tuesday: First attempt at a speed workout since Atlanta; 3 miles easy, 6x (3 minutes on, 2 minutes jog), cool-down to about 8.3 miles.
The 3 minutes fast were supposed to be around my 8k pace, but it was a challenge! Definitely some residual fatigue in the legs from the marathon. (If you missed my recap of the Atlanta marathon, catch up HERE!)
Wednesday: Easy 5.3 mile run before work.
Thursday: Rest from running, Discover Strength after work. I'm taking part in Discover Strength "Body Comp Challenge" again; I did it last June and surprisingly made a lot of progress in a month. Of course, when I went in last week to do the "Bod Pod" again, I was right back to where I had been at the beginning of the challenge last time; I think that must be my homeostasis, so to speak, but it still a fun challenge to try to see what kind of improvements one can make in a month. I'll be running as much as normal and will do two strength training sessions a week, but the workouts will be just a bit more intense than usual. Additionally, we are connected with a nutritionist for the challenge. You are encouraged to track your food via "My Fitness Pal."
My daily protein and calorie goals were provided from the reading in the "Bod Pod;" the Bod Pod looks like a big egg that you get into for about a minute and it measures percentage body fat and muscle, also giving information on daily calorie goals.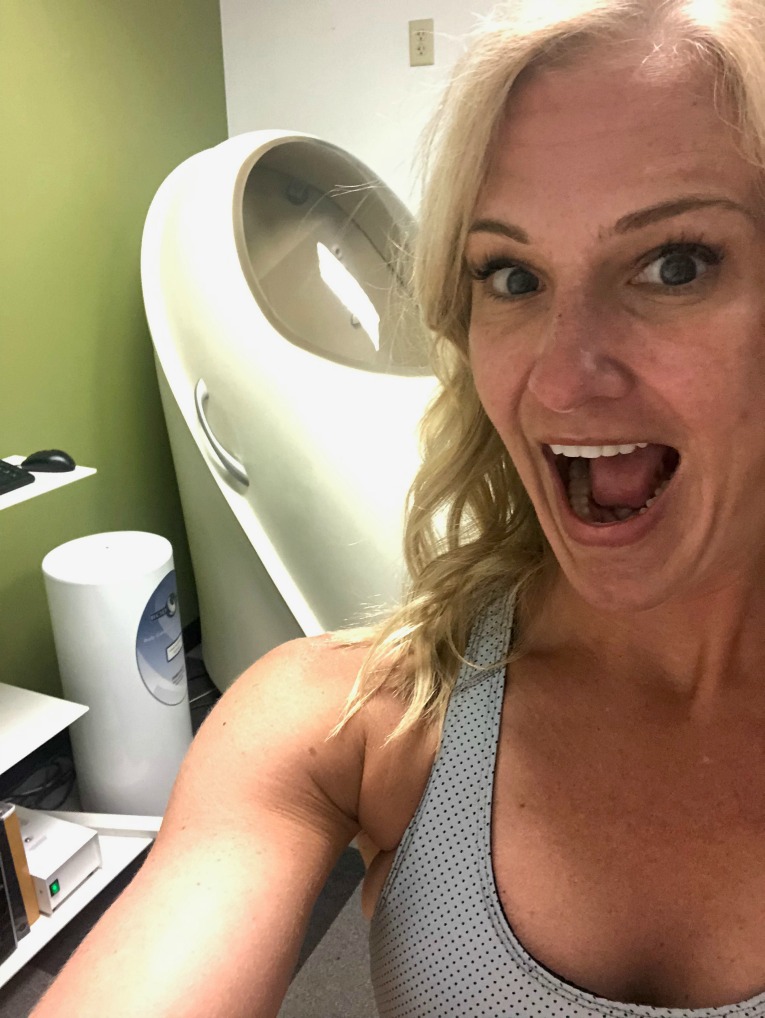 Friday: Easy 7 mile run before work. Friday was my first day working from home; I had to cancel our Rover (dog walker) since I'll be working from home indefinitely. But the pups are used to a mid-day walk! So I did get out over lunch for about 30 minutes of fresh air with them. It's nice to have their company!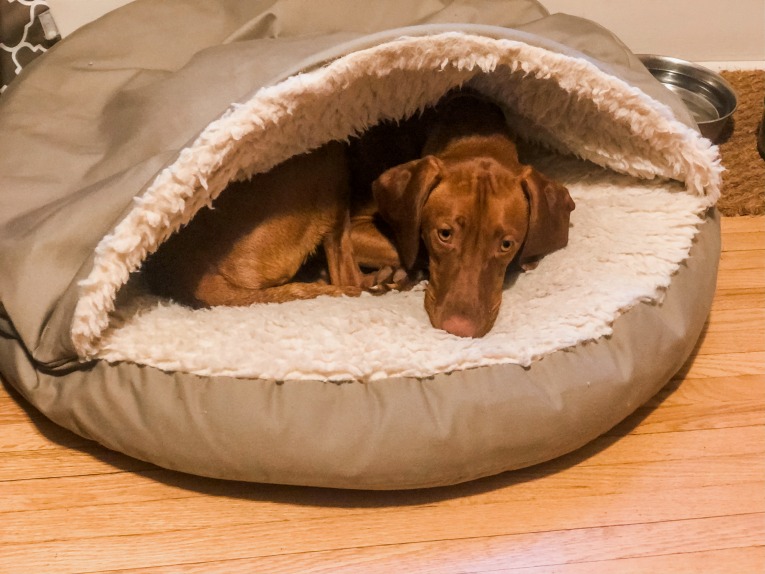 Saturday: Since the 8k race was cancelled, my coach changed my schedule to "a maximum of two hours of running," which translated to 13 miles for me. We had a great group of girls at run club and it was a lot of fun! 13 miles at a 9 min/mile average.
I followed up the run with a Daily Harvest smoothie; here's my $25 off coupon code if you're interested in trying them: RE-YT75RVG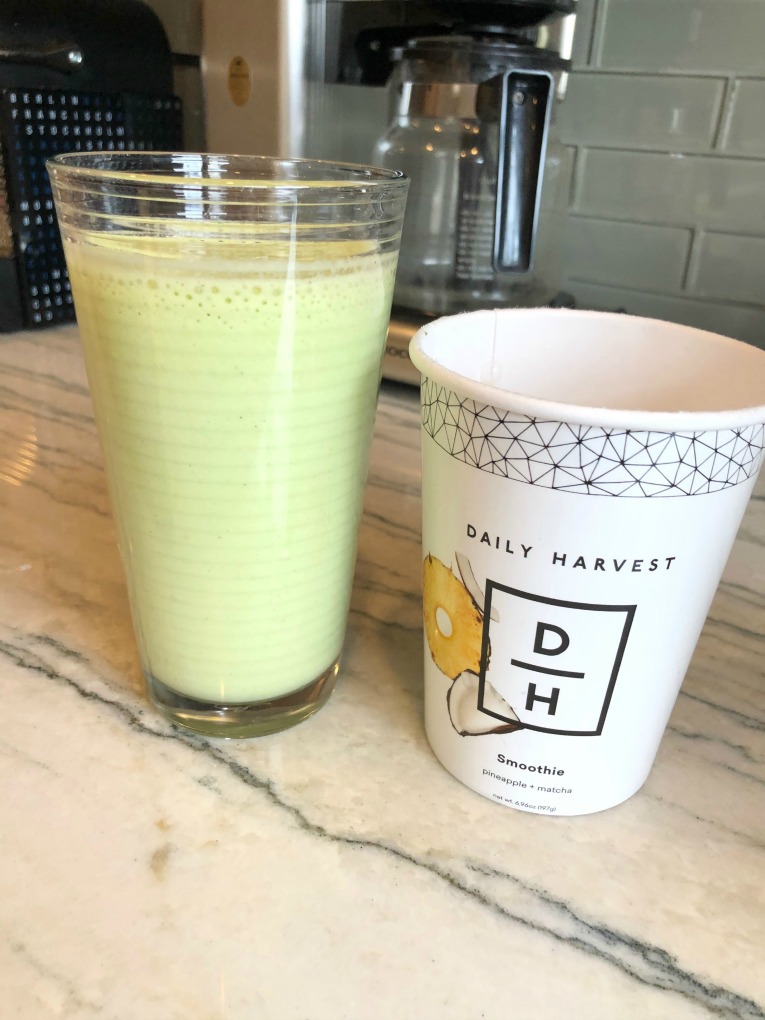 That afternoon, Dustin and I took a cocktail making class at Norseman Distillery, which was a blast. (There were only 8 people in the class and everyone was careful not to get too close to each other.)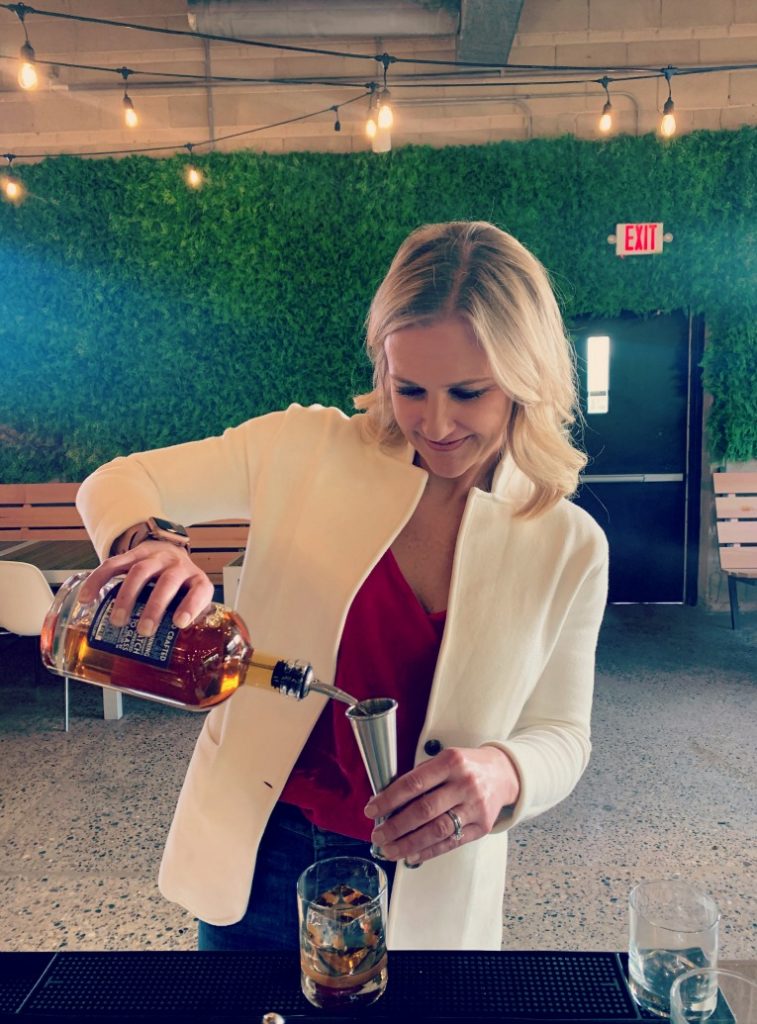 Sunday: 5.3 miles at an 8:30 min/mile pace with Dustin.
Summary: 46 miles of running, 2 strength training sessions. Overall a solid week back to running regularly post-Atlanta. Feeling good and healthy and hoping to stay that way!
I really hope all of you are staying healthy and safe during this stressful time. It's great to have the ability to stay connect virtually and support each other; this link-up hosted by Running on the Fly and Confessions of a Mother Runner 's is a great way to do so! Check it out below: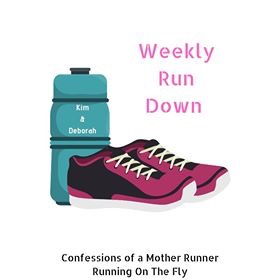 (Visited 316 time, 1 visit today)