I was given a SQUID GO recently to test out and share my experience with you.
What's a SQUID GO? I had never heard of SQUID GO either! But you should know!
It's an active cold compression system!
What does that mean? It's basically a device that allows you to ice your muscles while also getting the benefits of compression.
It's really simple to use; just freeze the ice sleeve beforehand, charge the power unit, and then wrap up your body part and relax.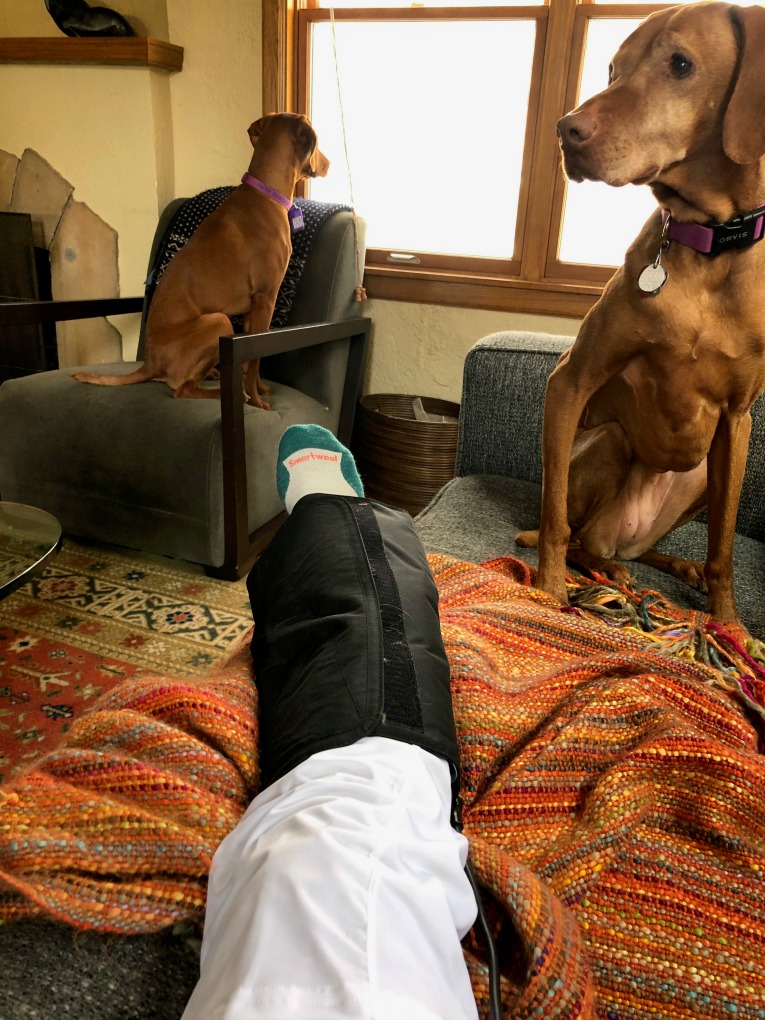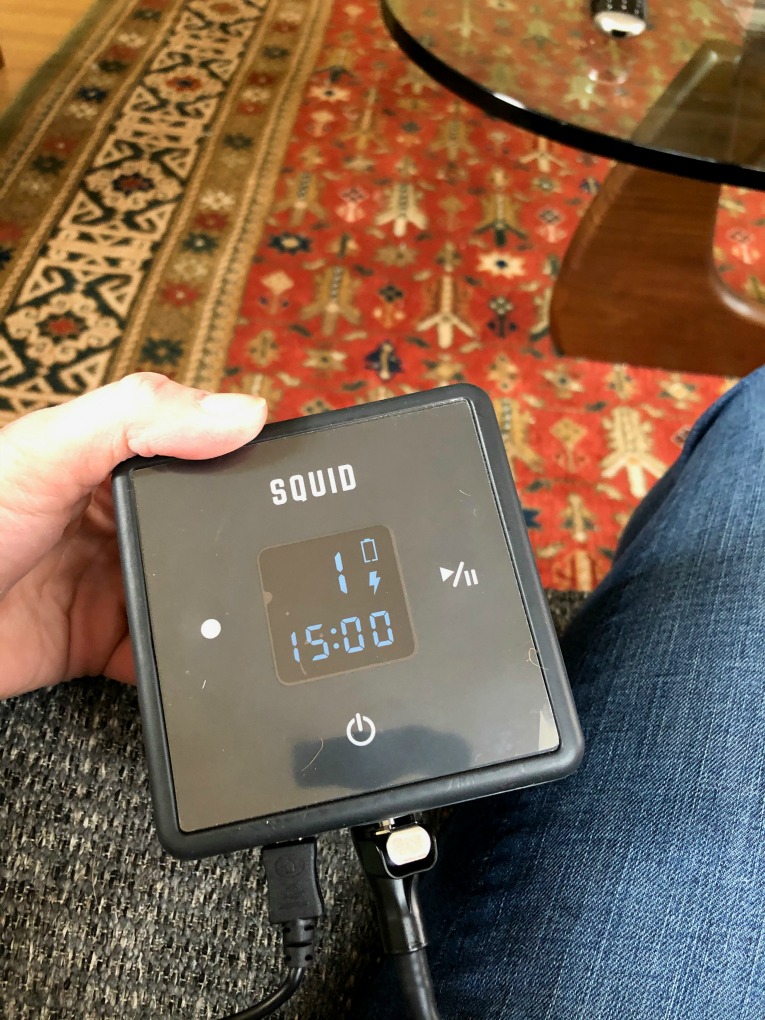 The wraps for the SQUID GO are available in a variety of shapes for different body parts- leg, ankle, shoulder, wrist, back, etc.
I received the lower leg version, which I thought made the most sense as a runner. It would be easy to add more wraps though, depending on where I needed the ice/compression.
After my long run this past weekend, I put the SQUID GO on my right leg, the leg that was broken and sometimes still gets a little sore after long runs. I went through one 15-minute cycle with the device. It felt great afterwards!
The SQUID GO reminds me quite a bit of the Game Ready system that I rented from Mayo Sports Clinic when I was recovering from my broken leg in April 2018.
With the Game Ready, you put ice into the base (the red part below) which then circulated very cold water into the compression part of the device. But the concept and benefits were very similar.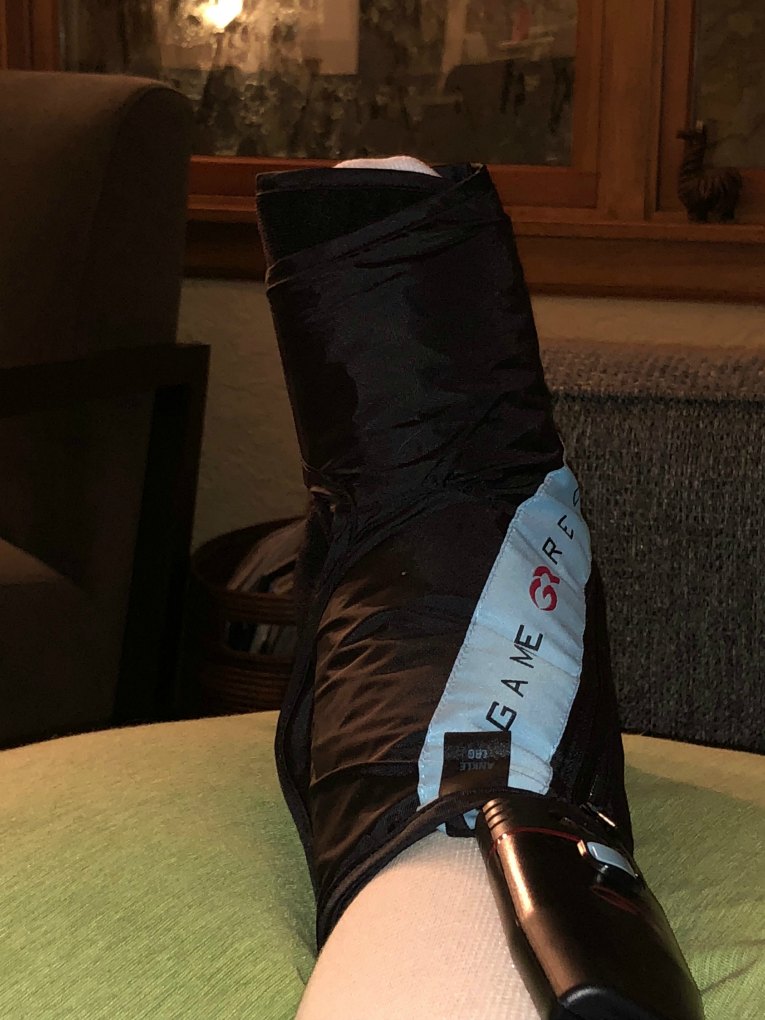 However, a major difference between SQUID GO and a Game Ready is the price!
SQUID GO's price point is much lower than the Game Ready; the Game Ready was $40/week for me to rent or around $2800 to buy! The SQUID GO is only $300. Much more reasonable.
And it honestly felt very similar to the Game Ready!
Do I love the SQUID GO as much as my NormaTec recovery boots? Not necessarily…I really do love those boots!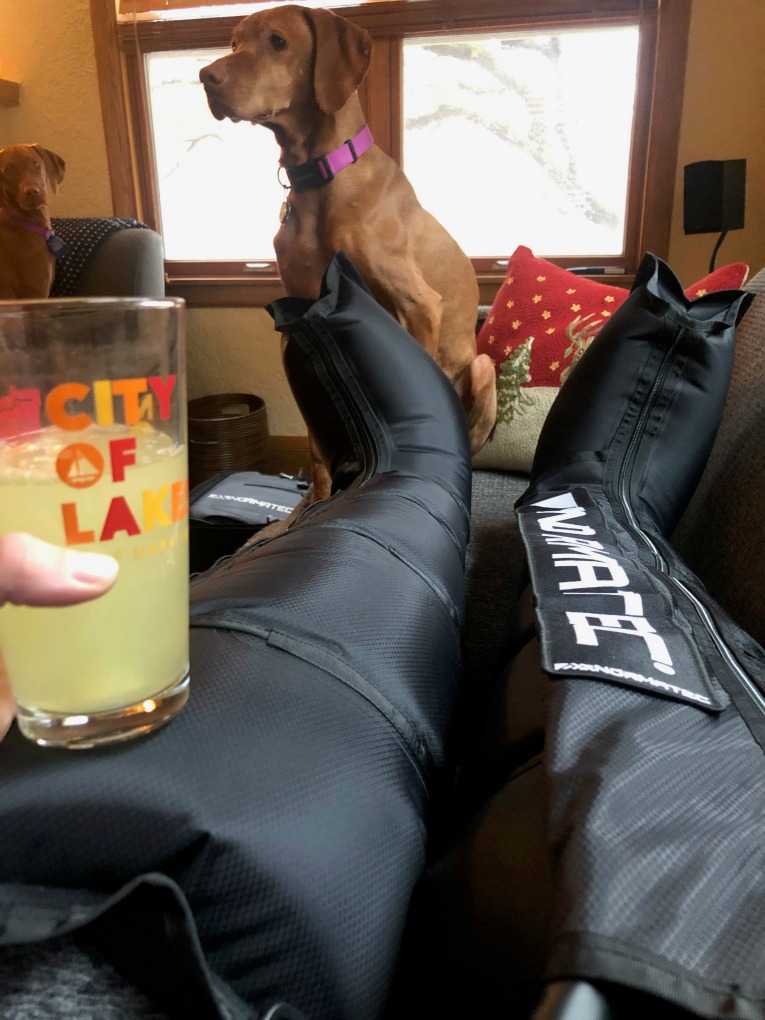 But the SQUID GO is a really great option for a much more reasonable price. NormaTec boots are around $1300. For a household of two serious runners, I can justify the boots, but it's a lot. SQUID GO is an easy and more affordable option for recovery.
However, an important thing to note that the NormaTec boots are for daily post-run recovery, whereas the SQUD GO is more helpful for dealing with an injury or healing from an injury.
Let me know if you have the opportunity to try out a SQUID GO or something similar, and how you felt about it! I'd love to hear! And please let me know if you have any questions about my SQUID GO.
(Visited 857 time, 1 visit today)