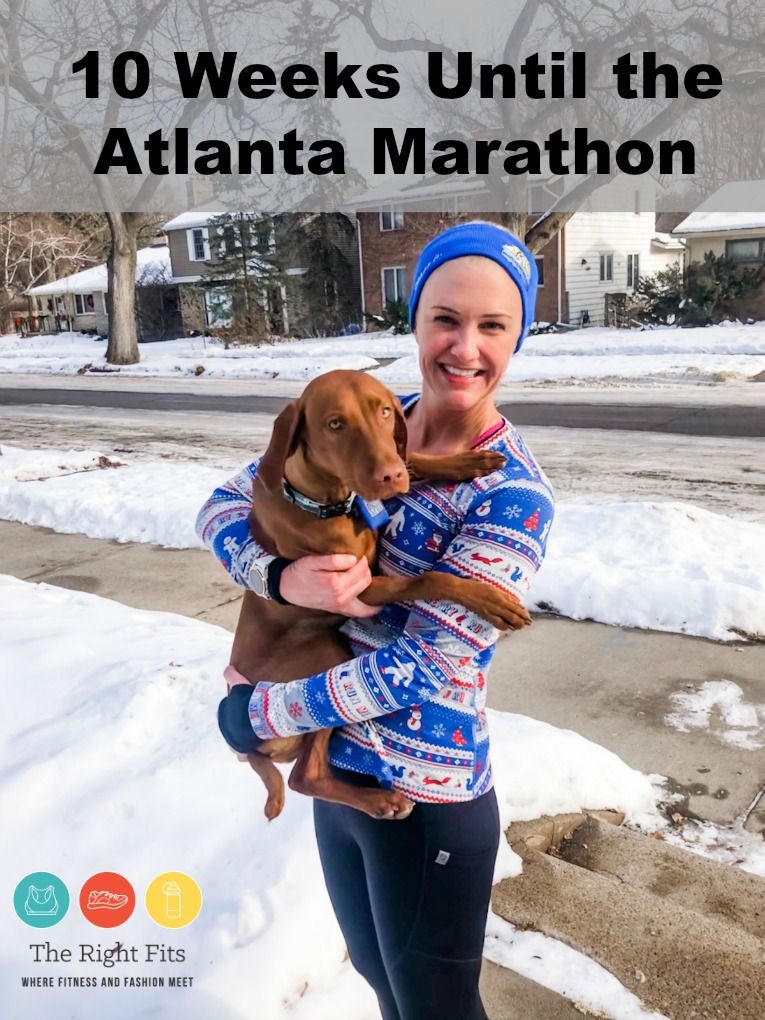 It's officially winter! Though it doesn't really feel like it; Minneapolis is actually experiencing a bit of a warm-up this week (I love it; who needs a white Christmas??), with temps over 40 degrees!  I'm not complaining, the warmer temps made training for the Atlanta marathon a lot better!
There are now 10 weeks until March 1, i.e. 10 weeks until the Atlanta marathon!
As you may know, the Olympic marathon trials are the day before (February 29) in Atlanta, and Des Linden announced this week that she'll be running! So exciting. I love to watch her race.
(Did I mention I met her? Here's a pic of my sister Erin and me with Des at the RRCA coaching convention in Detroit in 2017. She's tiny!)

I'm not training for Atlanta as a "goal race" per se. I know that it's a hilly course plus I just came off of a tough training block for Indianapolis (which was a great marathon!) so I'm dialing things back a little bit for this one.
Here's how training went this past week:

Monday: 6 miles on the treadmill before work, 9:10 min/mile average, Discover Strength session after work. My goal is always two strength training sessions a week.
Tuesday: I met up with the Tuesday morning run group. We determined that the Greenway path was quite clear of ice- about 80%- so we headed out and back on that trail. I had a short speed workout as follows: 25 minutes easy, then 30 minutes of work with 8x(1 minute at 8:15, 1 minute at 8:00, and 30 seconds at 7:45, with 90 second jog in between) and then 15 minutes easy to end with 7.3 miles. It felt good to be outside and the paces were generally obtainable.
The Right Fit?
Since the trails were mixed, I still wore my Kahtoola nanospikes (love them!)
With temps in the teens, I wore Oiselle flyout tights, a Oiselle seamless long sleeve, a Oiselle flyte tank, with a reflective jacket on top. The jacket is my oldie-but-goodie Athleta Reflective jacket (read my original review HERE), which is seriously the brightest most reflective jacket ever! I also wore an old Oiselle beanie and Craft running gloves (their gloves are the best!) and a Black Diamond sprint headlamp (buy one here.)
Wednesday: Another 6 miles on the treadmill, this time after work. I've started watching "Succession" on HBO; it's pretty good so far!
Thursday: Another outside speed workout! My coach had actually set it up assuming I'd be on the treadmill, so it was originally a workout focused on some intervals at a 2% incline. But since the weather was milder, she gave me an alternate option. It was 25 minutes easy followed by 6 sets of 3 minutes at 8 min/mile, 2 minutes at 8:30 min/mile, so sustained moderate effort for 30 minutes. The trails we ran on were mixed between clear and snow-packed, so I definitely didn't hit every set, but it still felt like a solid 30 minutes of effort, followed by 15 minutes easy to cool-down for another 7 miles on the day.
Thursday night, we had tickets to "A Very Die Hard Christmas" at the Bryant Lake Bowl theater; we try to go see this every year and it is always funny. It's sort of a parody of the Die Hard movie as a Christmas movie, with lots of other Christmas movie cameos thrown in there. However, it doesn't even start until 10 pm, so we didn't get home until after midnight. That's late for me! No early morning run on Friday…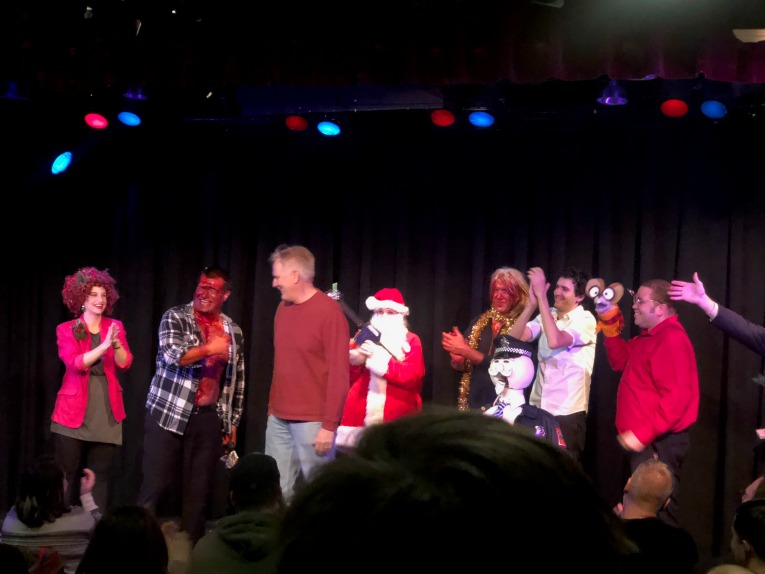 Friday:  Slept in before work, Discover Strength over my lunch hour and then 6 easy miles on the treadmill after work watching Succession.
It was ugly sweater day at the office; I even won a small prize for mine!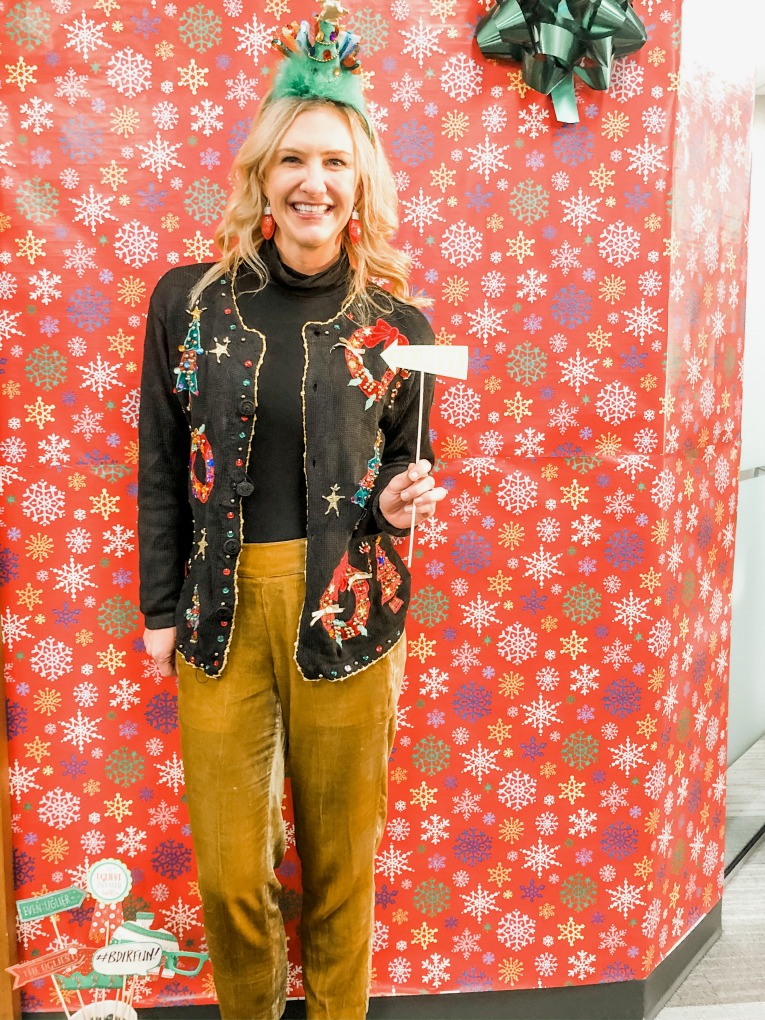 Saturday: 14 mile long run along the river to the Greenway; sunny and 30 degrees and great company.
It felt amazing! 9 min/mile average.
Saturday night, we met a few friends at the Holidazzle festival in Loring Park. This was a 15 foot tall abominable snowman there, whose movements were controlled by participants at the festival. It was cool!
Sunday:  5.5 miles with Dustin. Lovely spring-like day! I wore a new Brooks holiday running top, perfect for the low-30's temps: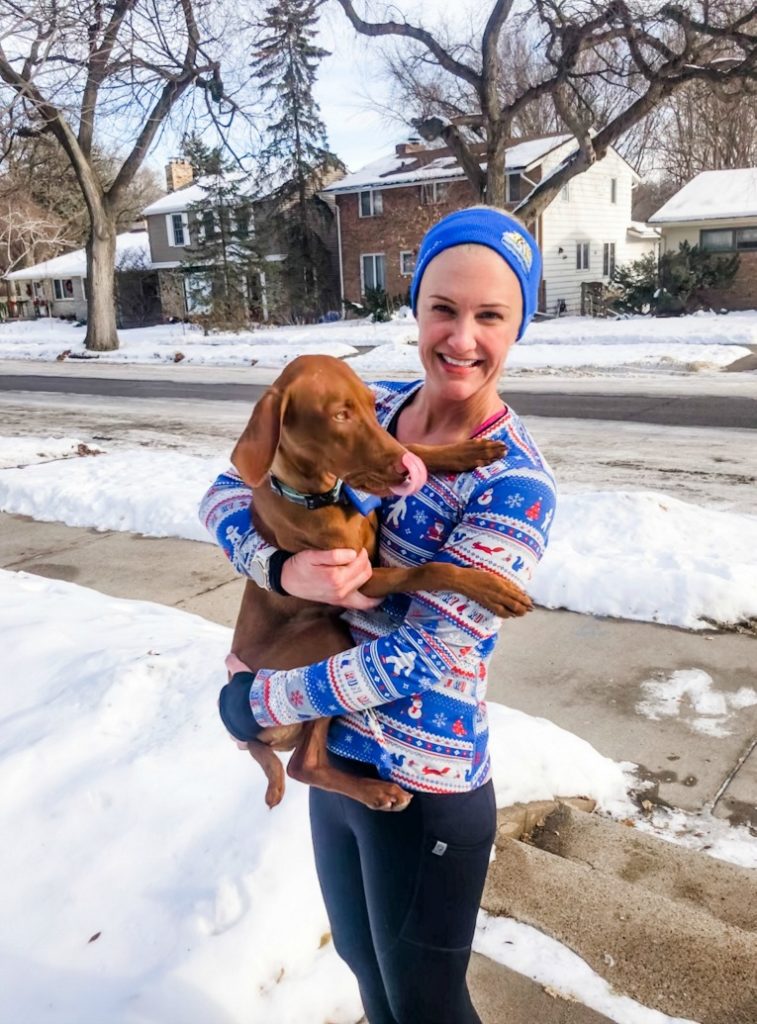 The top had the same abominable snowman (i.e. Yeti) on it! He was wearing Brooks running shoes, of course!
Summary: 52 miles of running, 2 strength sessions. Not too bad for 10 weeks out!
In other news, I did the "Top 9" app on Instagram, which gives you the top 9 most-liked pictures of the year. Mine are all about running, travel, and dogs!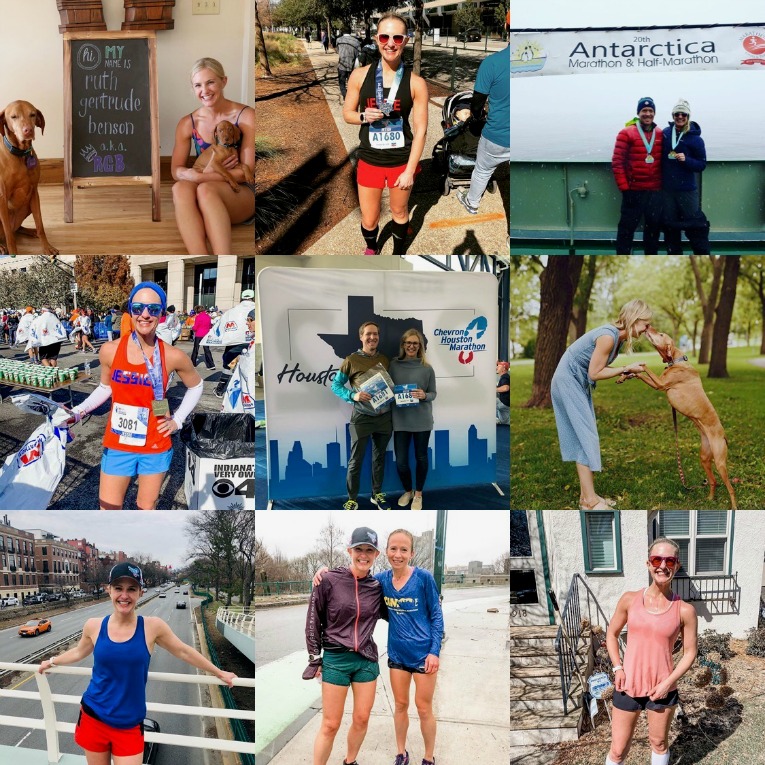 Speaking of looking back at the year…how about that Harrison Family? Their year looks very similar to ours. Ha!
Minted was great to work with once I discovered the error (my last name is Benson, not Harrison). But even though the original order was cancelled, it somehow still made it to us. I thought about sending a few "Harrison Family" cards just to see if anyone noticed!
I've definitely asked Santa for new Smart Wool running socks. Ruth (the younger vizsla) has destroyed quite a few of mine. She is such a naughty pup!
Socks might be a boring gift but I definitely need some replacements!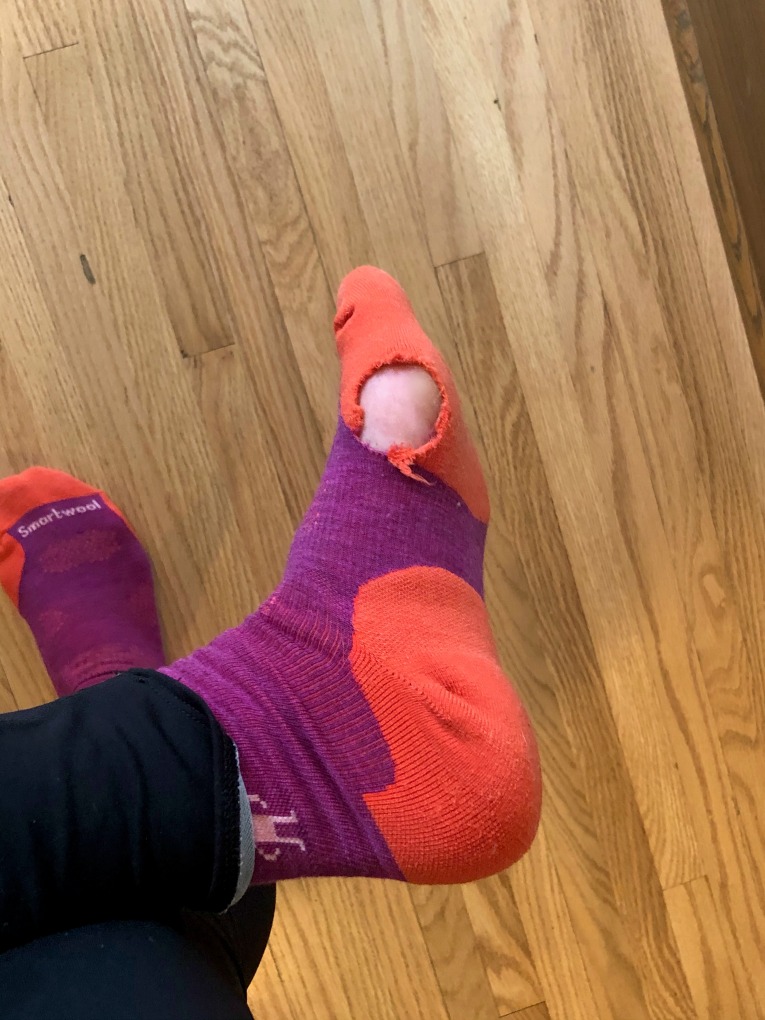 I'm linking up as usual with Running on the Fly and Confessions of a Mother Runner as part of their Weekly Rundown. Check it out!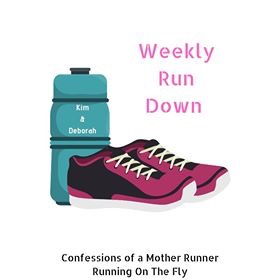 (Visited 328 time, 1 visit today)