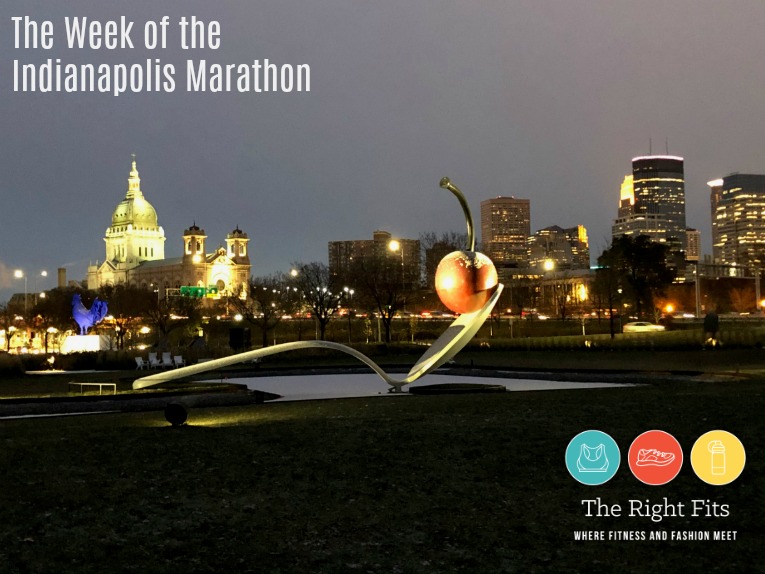 For the sake of a "complete" picture of my marathon training, I'm sharing a recap of my training the week of the Indianapolis Marathon. You can read the full recap of that race HERE.
Here's how my training went the week of the Indianapolis marathon!
Monday: One last moderate workout! 3 mile warm-up, 3×1 mile at goal marathon pace (8:15) with 2 minute recovery, 2 mile cools-down. 9 miles total at an 8:58 min/mile pace. I did one last strength training session at Discover Strength, low intensity, only upper body and core.
Tuesday: 6 mile run commute at an 8:58 min/mile pace.
Wednesday: Easy 5.2 mile run commute.
Thursday: Rest. Fly to Indianapolis.
Friday: Shake-out run with the McKirdy Trained team. 3.7 miles, 8:30 min/mile pace
Saturday: 26.2 mile tour of Indianapolis! Marathon #33, state #22 complete.
Sunday: REST. Travel back from Indianapolis to Minneapolis.
Summary: 50 miles, 1 strength day.
Now time to rest and recover! I'm taking a full week off- no activity at all! Just going to be a sloth.
I'm linking up as usual with Running on the Fly and Confessions of a Mother Runner as part of their Weekly Rundown. Check it out!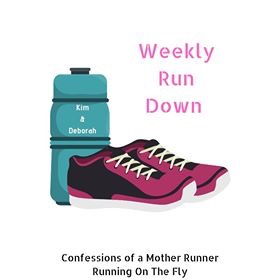 (Visited 221 time, 1 visit today)