I made it through the biggest week of marathon training for Indianapolis- woohoo! I'm really excited for marathon 33 (state #23) in three weeks!
My coach doesn't have me step back too much yet; I still have an 18 mile long run next weekend. But the overall intensity and mileage are on the decrease over the next three weeks. Taper time!
Here's how training went this past week!
Monday: 8 miles easy, run commute, 9:25 min/mile pace.
Monday was my 38th birthday; birthdays on Mondays are kind of boring, right? Dustin and I did go to dinner at Pizzeria Lola, one of my favorite local pizzerias. But overall a pretty low-key birthday.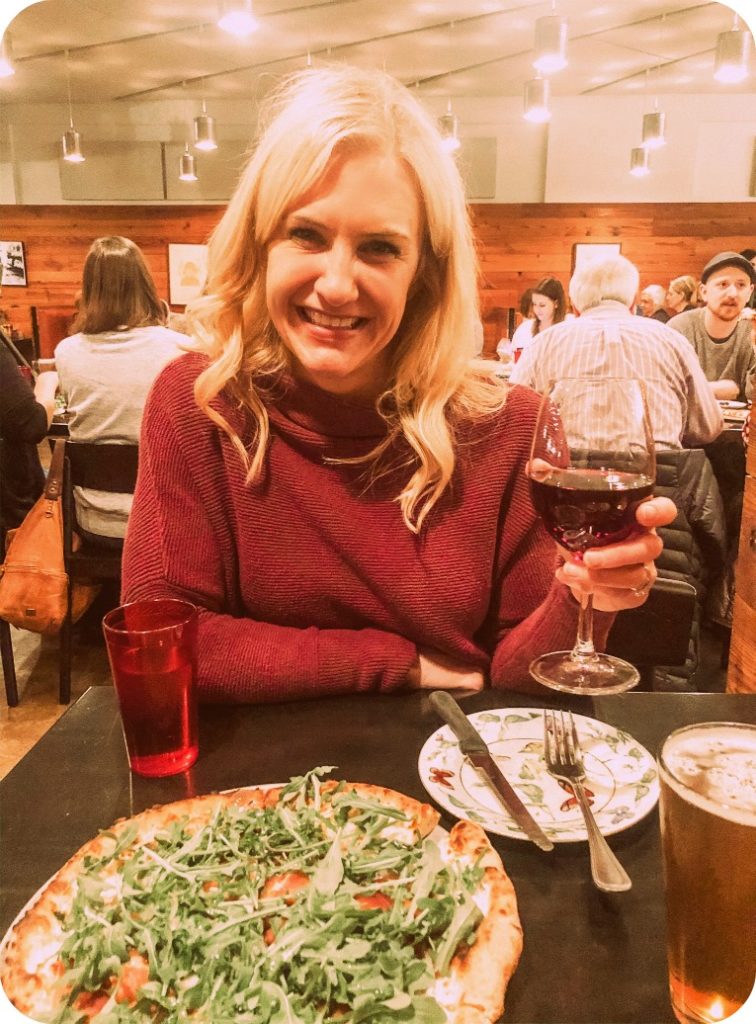 Tuesday: 6 miles easy, run commute.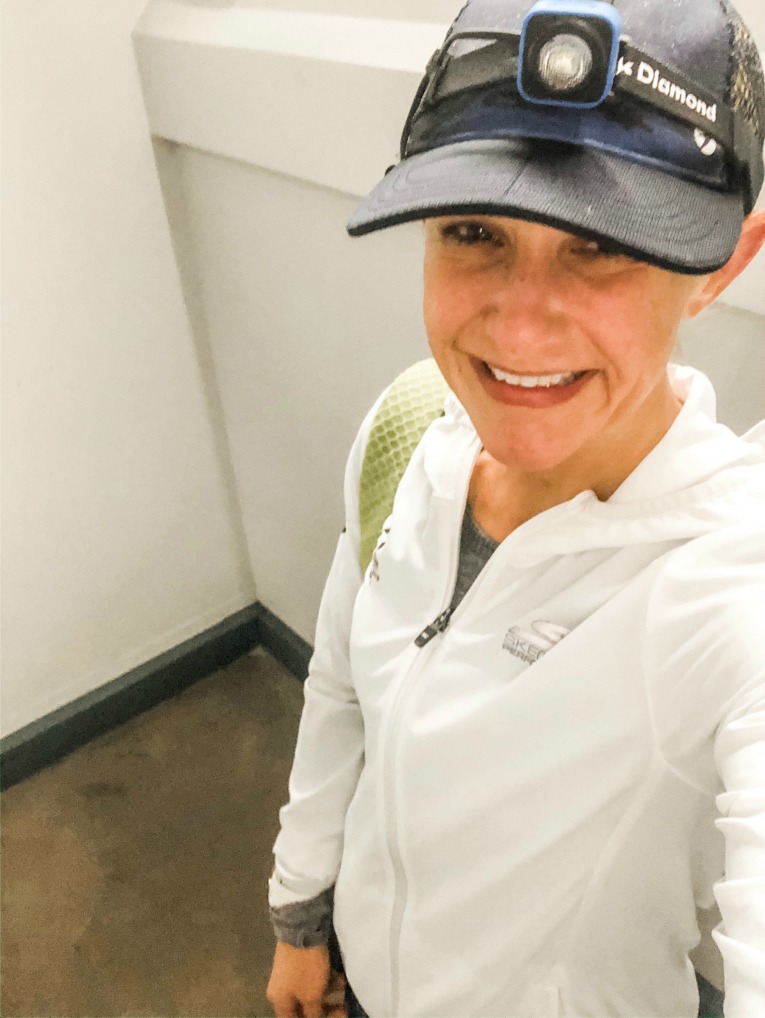 Discover Strength after work.
Matilda spent the day at the University of Minnesota veterinary hospital, getting more testing done related to her melanoma. We won't get the results for awhile, but we're staying optimistic.
They sent us the sweetest picture of her making friends with the hospital staff!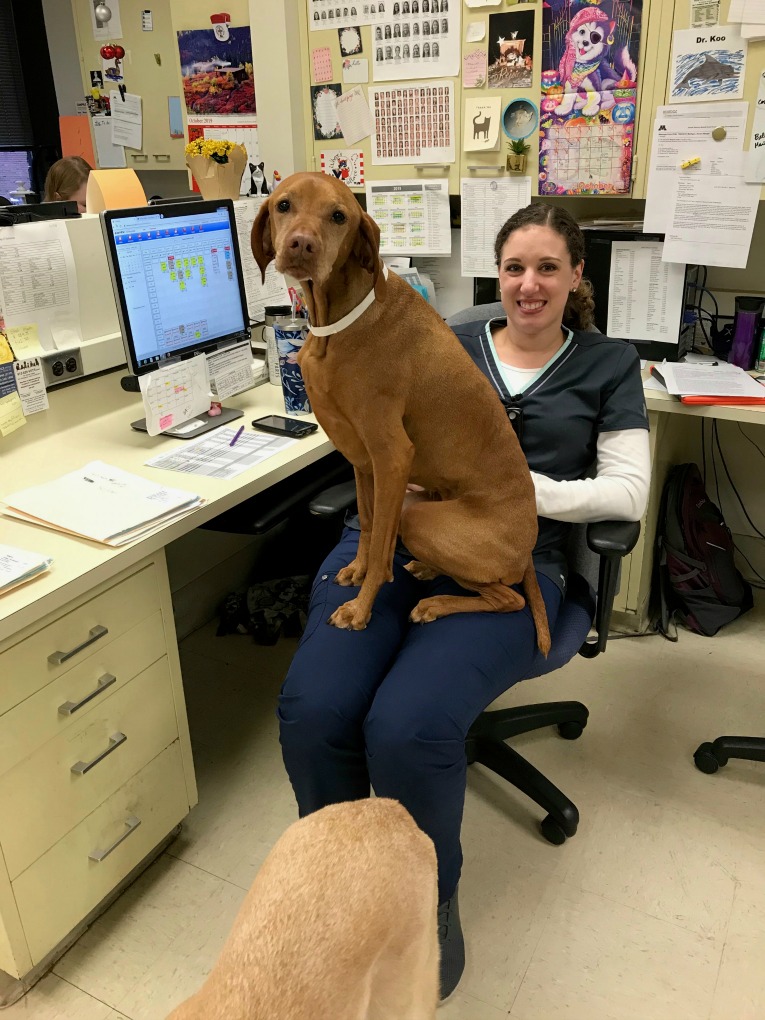 Wednesday: Workout Wednesday! 20 minute warm-up, alternating 2 minutes at tempo (7:30) and recovery minute at 8:40, 20 sets. 10 minute cool down for 10.5 miles at an 8:40 min/mile pace before work, run commute.
I was so sad to see that the water fountains are turned off for the season. It's that time of year.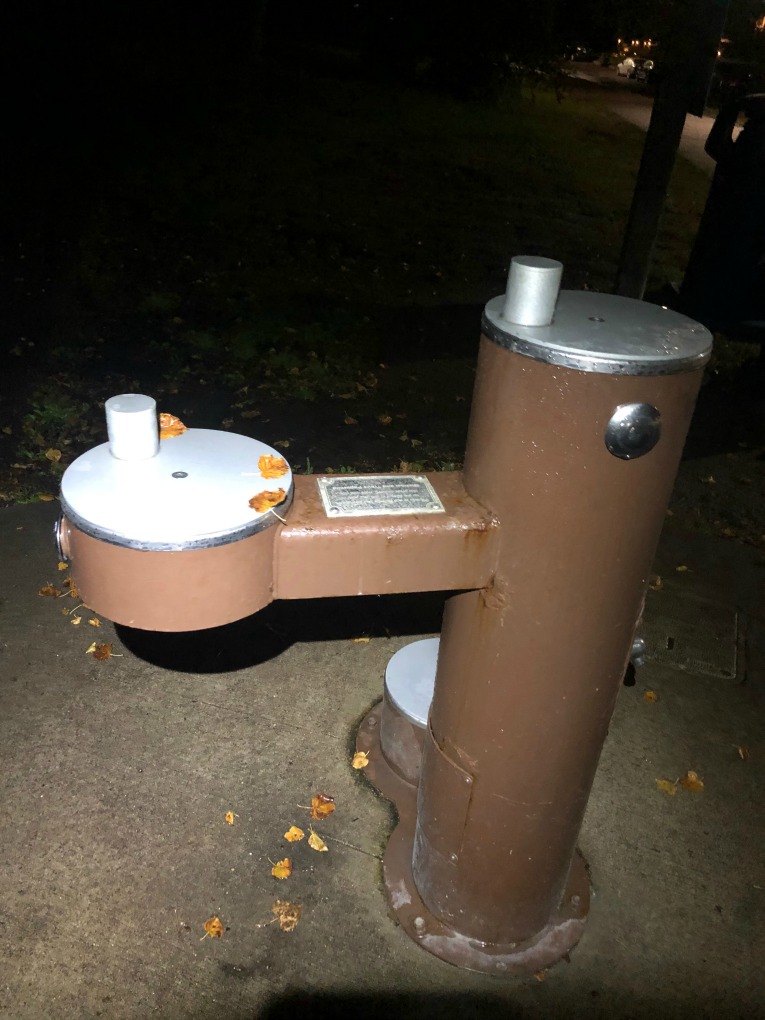 Thursday: Dustin was traveling for work, so I actually did not run in the morning. Instead, I left work right at 5 pm and ran home, covering the 5.5 mile route, letting out the dogs and feeding them dinner, and then headed out for a few more miles to get to the 9 miles on my schedule.
Then, more walking with the dogs.
It's tough being a single-dog mom, especially with a wild puppy like Ruth! She loves to chew…She needs lots of exercise to keep her happy!
Dogs are a lot of work, but I love them.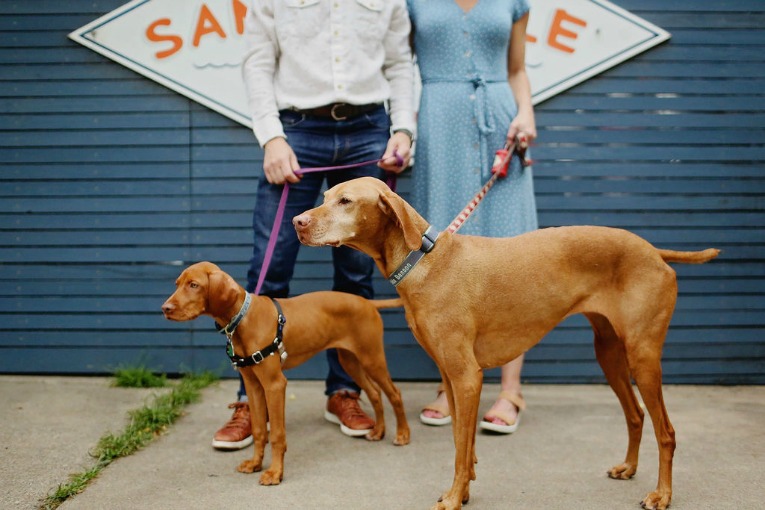 Friday: 7 miles before work with my friends Christie and Julie; not a run commute for once! Discover Strength after work. More long walks with the dogs.
Saturday: 22 mile long run!
This will be my longest long run of the Indy training cycle. My friend Christie did a ton of coordination to plan for the small group of runners from our run club to do what we call a "Capitol Run" which is basically a point-to-point long run from the location of our club (the Calhoun Beach Club) to the state capitol building in St. Paul. This is essentially 22 miles of the Twin Cities Marathon route and is something our club has historically done for Twin Cities marathon training, but it's a fun change of course for non-TCM runners too. Lots of fun and big thanks to Christie for planning it.
It does take coordination, as some runners have to drop their cars off at the capitol early and then get rides back to the start at the club, to be able to have drivers to take us all home afterwards. Christie also coordinated three awesome volunteers to host support stops for us along the way; thank you Sarah, Anne, and Isabelle! It was so great to have those amazing support stops along the way.
Of course, at one of the support stops, I forgot to turn my Garmin back on afterwards, so I missed a full mile…but I know from running this route a million times that it's 22 miles.
22 miles at a 9 min/mile pace!
I was pretty tired afterwards, but Dustin was still gone, so it was up to me to exercise the pups. We went for TWO two-mile walks that afternoon; I covered a lot of ground in one day!
I didn't mind being outside so much as it was a beautiful fall day, sunny and nearly 70 degrees. What a change from last week's snow, right?? Amazing.
Sunday: Since Dustin was traveling, he didn't get to participate in our run club's capitol run. Instead, he had to do his 22 miler alone on Sunday. I ran the first few miles with him before he zipped off at his long run pace (7:15 min/miles- I can't keep up with that!) and I headed home on my own, covering 7 miles total, 9 min/mile average.
It was such a beautiful sunny 65 degree October day. The trees have all changed colors and Minneapolis is gorgeous right now.
Summary: Another 70 mile week, 2 strength sessions.
That's it for this week!
I'm linking up with Running on the Fly and Confessions of a Mother Runner as part of their Weekly Rundown. Check it out!
(Visited 269 time, 1 visit today)