The sun is shining here in Minneapolis!
But even with the sun..I still feel a little glum. Let's discuss…
Monday: [solidcore] before work, vinyasa class at Corepower Yoga (at 7:30 pm- love the late class options for my current work load.)
Tuesday: 1 hour personal training with Ericka of EDK Training She came to my house again and gave me a killer workout.
(Look at me- weight bearing on both legs! That right one looks a little puffy though, doesn't it…)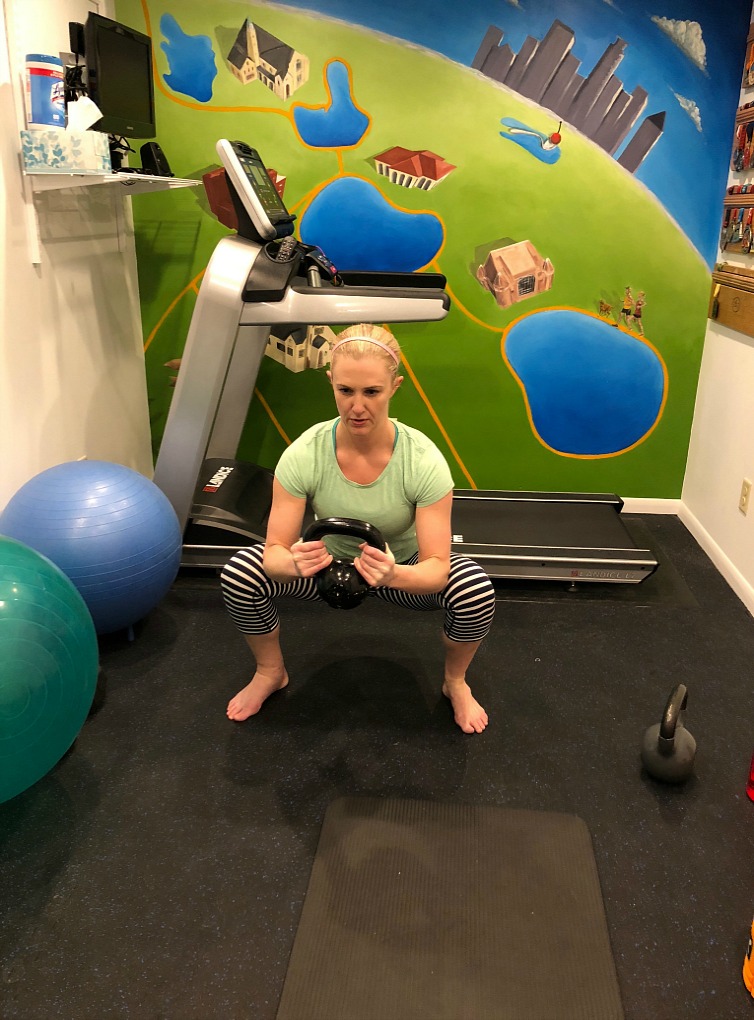 Wednesday: [solidcore] before work
Thursday: Complete rest, early start and a late night at work.
Friday: Swam 2,000 yards before work
Saturday: 45 minute spin class at Surge Cycling, then I zipped over to [solidcore] right afterward. (They are very close to each other). Then a quick change and off to my second private swim lesson with Jordan at the YWCA. So great! In just 1/2 hour she gave me so many great tips to become a stronger swimmer. I highly recommend her.
After those [three] workouts, I met my sister and my niece at Blush Beauty Room for a make up lesson. The lessons were a gift for my niece, who is turning 15 in a week. I never got make-up lessons as a teenager and I wish I had; the class was SO helpful. I learned a lot (and ended up buying a lot of new make up too, but that's not required at all.)
My sister attended too- we all got a few tips and tricks 🙂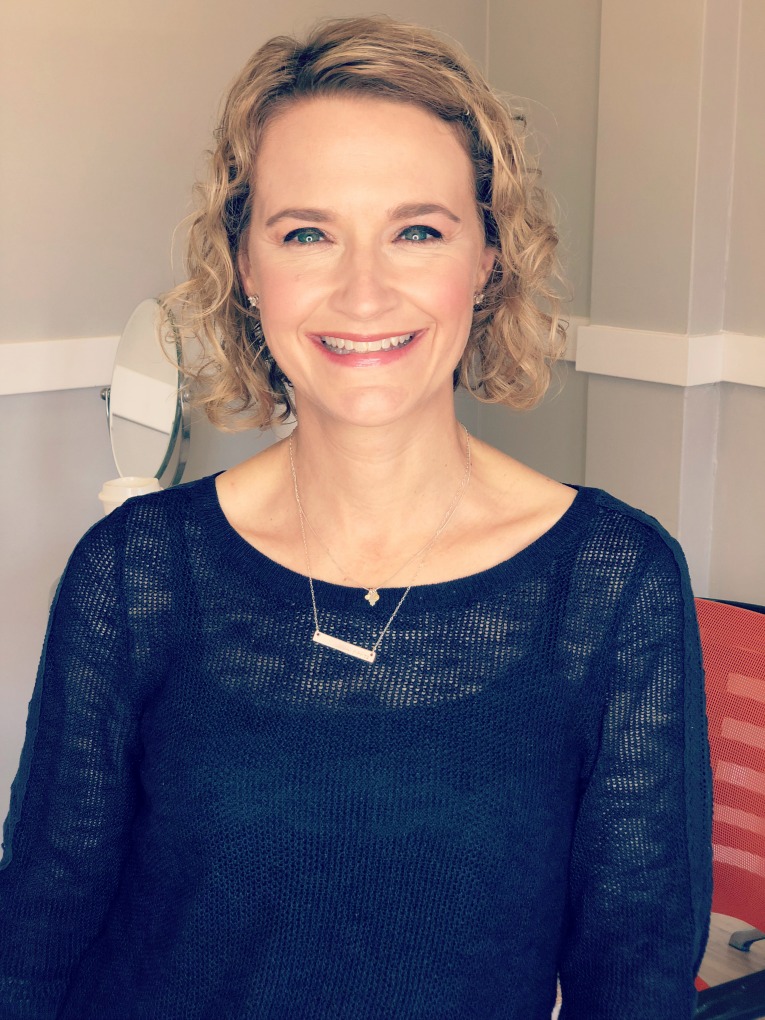 It was a fun afternoon; I hope my niece remembers it fondly, as I definitely will!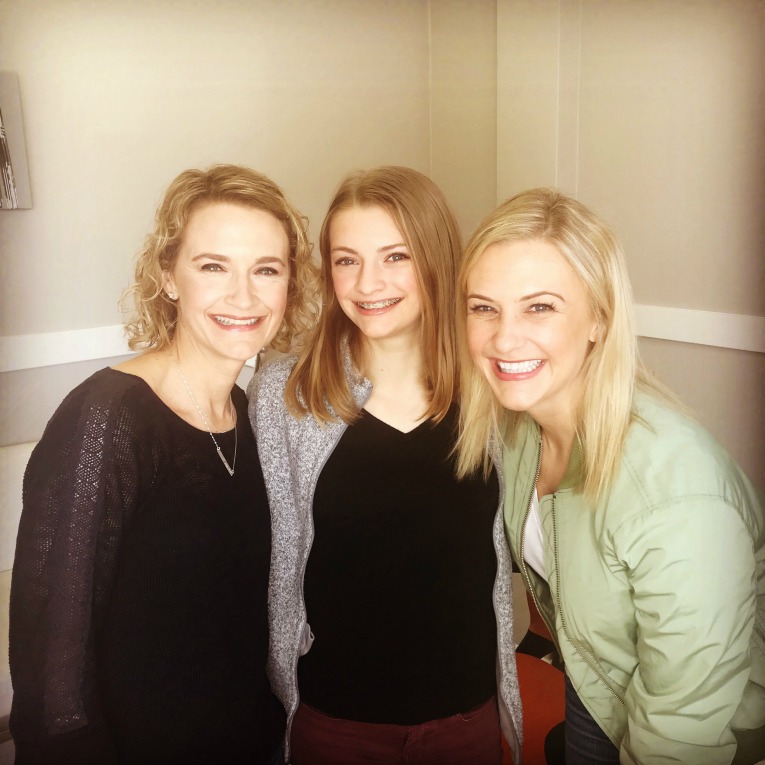 Sunday: Another double-up on classes in the morning- [solidcore] followed by 45 minute spin class at Surge Cycling. I flipped the order and did solidcore (strength class) first and then spin. I think I prefer cardio first and then strength; I like breaking a sweat first at spin before pushing my muscles at Solidcore.
In the early evening, I met my friend Monica at Up Yoga, which is a new-to-me studio in her neighborhood of Minneapolis.
We took their "Upbeat" vinyasa class, which was similar to a regular vinyasa class, just with more fast-paced music.
I loved the studio- great space, great instructor, easy parking. I will be back.
Summary: 4 [solidcore] classes, 1 swim session, 2 yoga classes, 2 spin classes, 1 personal training session.
If you're not familiar with [solidcore], I wrote a whole post about the class HERE when they first opened. It's one of my favorite workouts in the Twin Cities; it's on a machine that is somewhat similar to a Pilates Reformer, but the workout is pretty different- a bit more strength than Pilates. Classes are 50 minutes long and they really focus on slow controlled movements that burn out your muscles. It's tough workout, but I love it. I'm able to do about 85% of the moves with my injury; there are some lunges on the right side where the right foot is on the unstable platform. I definitely can't do those. But generally I'm able to get a great workout there even during this period of recovery.
Does it seem like I'm going crazy with all these classes and workouts?
I know. I am. But I feel like I'm chasing a high that I just can't obtain. The runner's high.
I posted a picture of this sweatshirt (from Runner's World) the other day on Instagram, sharing how I haven't felt the "high" of running in 60+ days.
I feel like I'm trying to fill a void. Its like someone who's cutting out sugar from her diet, but she still lets herself eat fruit. She misses the sugar so badly that she ends up eating an excess of fruit, even overeating fruit.
Does that make sense? I miss running so badly (my "sugar") that I'm eating all the other fruit that I can eat.
I like swimming, I like strength training with Ericka and at [solidcore], I like yoga, I like spin classes.
But it's not running.
This empty void was made bigger this weekend, as temperatures in Minneapolis reached the upper 60's. Tomorrow we may hit the 70's!
I'm so happy its finally spring, but this is probably the hardest time to be injured. Minneapolis is coming out of hibernation and everyone is out for a run.
On Sunday, Dustin (my husband) did a 22 mile long run in shorts and a t-shirt. He came back, all high on endorphins and I couldn't help but feel so jealous of what he was feeling.
I miss it.
We're heading to Palm Springs next week for a little getaway, just the two of us. Dustin has mapped out all these great running trails. Me? I found some outdoor lap pools that I'm excited about and I purchased a week membership at a local gym.
But I want to explore with running. Like I used to.
That's our thing. Remember when I was in India last summer for 6 weeks? And Dustin came to visit for a week? What was the first thing we did- go for a 12 mile run on Marine Drive. That's how we travel. This will be the first trip, albeit a small one, where we aren't able to share that.
Nine weeks is a long time without running. Prior to breaking my leg, I was running 60-70 miles a week, sometimes running twice a day. And I LOVED it. I loved being a runner, I loved the intensity of training.
I feel like a part of me is missing and I'm trying so hard to fill the void with my "fruit" instead of my "sugar."
But guess what? I just want a sugary donut right now.
As always, I'm linking up with HoHo Runs and Taking the Long Way Home for their weekly wrap. Check it out!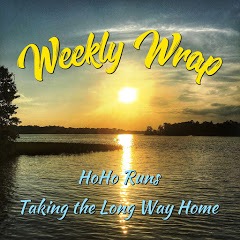 I'm also linking up with Courtney from Eat Pray Run DC for her Training Recap linkup. Be sure to check out how Courtney and the other awesome bloggers joining the linkup are doing on their training!
(Visited 615 time, 1 visit today)