New Balance for J.Crew.
New Balance + J.Crew = A perfect partnership!
New Balance has been killing it lately with their fitness fashion and I am still a loyal J.Crew fan (even though some say their quality has decreased; I still love them!) A large portion of my non-fitness wardrobe is from J.Crew. With this new partnership, a portion of my fitness wardrobe will be from J.Crew too! A wonderful idea.
At launch, I quickly snatched up some items to give them a try. I have been wearing them for workouts for a few weeks now and here are my thoughts.
Perfect in Stripe Tank: $45
Buy it here
"This extra-flattering style isn't called "perfect" without reason… It features a sleek racerback silhouette with cool mesh cutouts and moisture-wicking NB Dry fabric that absorbs sweat."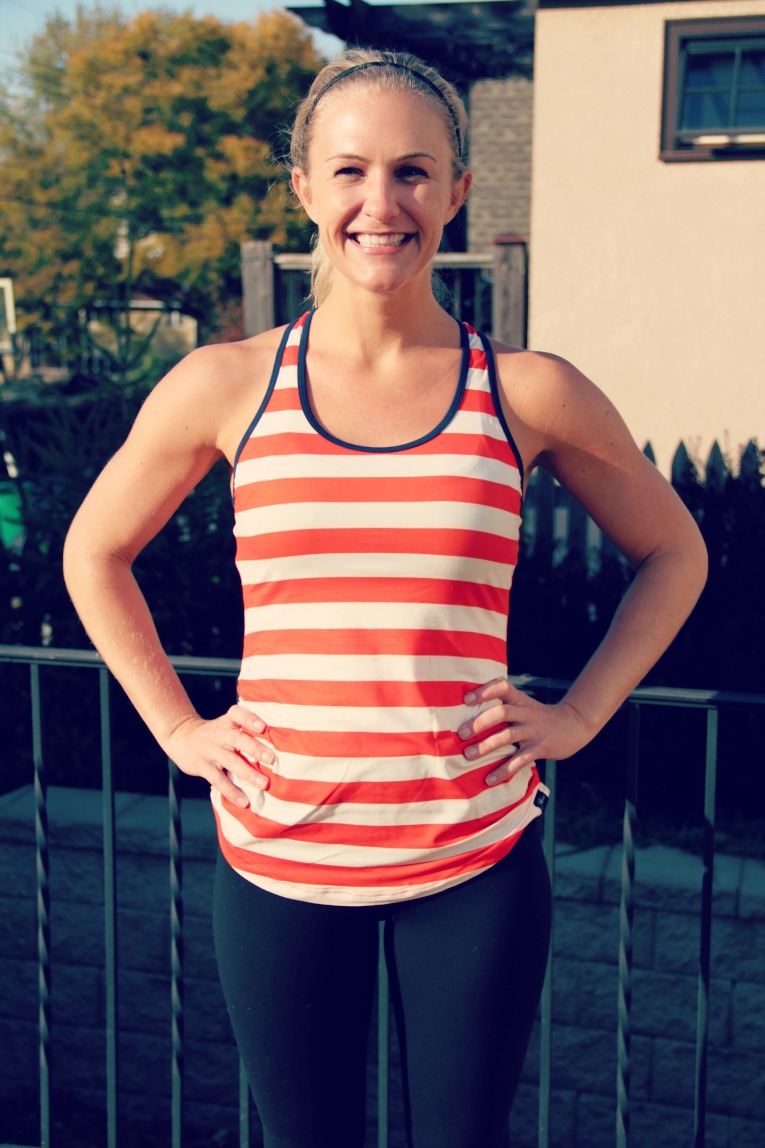 I LOVE this tank!
I haven't worn this running, though I probably could. So far, I have worn it to Alchemy and to [solidcore]. I love the longer fit with the ruched sides. It has a very flattering cut. I think I'm going to buy it in navy as well since I love it so much. To be honest, the classic stripes make it look more like an every day top than a workout top; I bet I could pair it with a blazer and wear it to work 🙂 No one would notice. A functional fit!
For reference, I'm wearing a size small.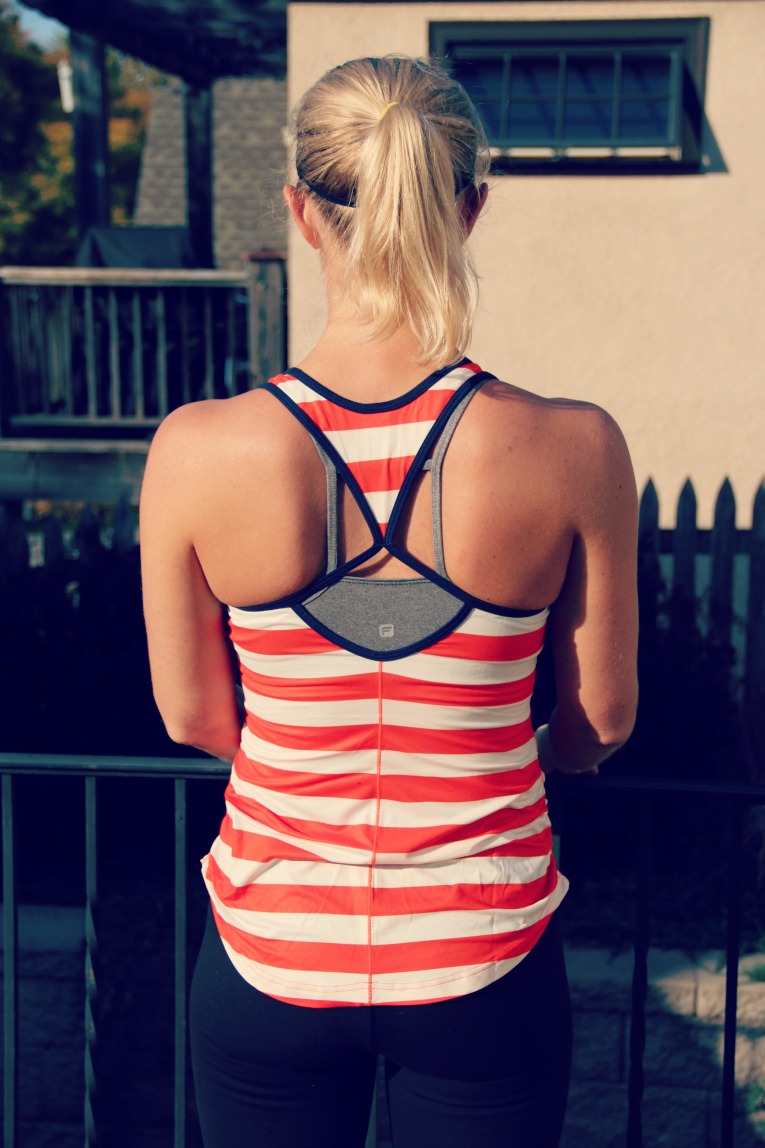 New Balance for J.Crew running short: $50
Buy it here
"These slim-fitting shorts (in moisture-wicking NB Dry fabric) boast details like built-in mesh undies and a secure zipper pocket to store your key and I.D."
I have worn these on multiple runs already and I LOVE them. They fit just like Oiselle rogas, which are my favorites. They have a spacious zippered pocket. I'm wearing a size small.
Not as crazy short as the Oiselle mac rogas, but short. They are only available in navy at this time, but I would buy them in other colors when/if they are offered.
Performance Leggings in Colorblock: $95
Buy them here
So adorable. I'm such a sucker for the color blocking. Bold blue and orange- LOVE the combo.
These are actually really nice tights! Totally opaque. They are made from a thick material and have a tight compression-like fit. They remind me of luon from lululemon.
For reference, I'm wearing a size small. They are plenty long for a 5'7″ person.
(Sorry for the butt shot! But you can see that the piping is very similar to lululemon)
They also have pockets on both sides. Pretty handy!
I'm really happy with everything I purchased. I'm sure there are some skeptics out there, but I honestly have no complaints about my new fitness fashion; it's the right fit for me! I think it helps that New Balance is already a well-established fitness apparel brand, so its their fitness apparel with a J.Crew flair.
(I have a J.Crew credit card, which I recommend. You earn points towards gift cards; hopefully some of my fitness dollars will "pay back" eventually! I also have some affiliate links in this post, so if you're going to try out the New Balance/J.Crew line, help keep this blog going by ordering through this post!)
There are several other items I was eyeing up, like the seamless capris for $85, the performance capri in stripe for $75, and the long sleeve color block top for $55. A ton of other cute stuff! I hope this partnership continues for awhile.
(Edited to add: since I loved my three initial items, I have now ordered the long sleeve color block top for $55, this seamless hoodie, and the other color of the perfect stripe tank. I'll share more pics when they arrive!)
(Visited 1,454 time, 1 visit today)